Here is what a college coach told me after watching Katie Rice. "She is a high major player" He also said "Katie Rice is the best defender on the floor". He also said Katie "is a warrior". I said "I TOLD YOU SO"  I said all those things long before Katie Rice and RBC had a scrimmage against Rutgers Prep this weekend….THAT'S A FACT! 
Three years ago Katie Rice blew out her PCL and 8 months later she was playing. The reason for this is that Katie Rice is one of the toughest kids these eyes have ever seen. She is the classic alpha female. She is ultra competitive and more importantly, has a serious commitment to performing at high levels against the best players…THAT'S A FACT.\
I have seen players over the years improve.  In most cases it's a slow process. You know they get a little bigger each year.  Katie Rice likes to get things done in a hurry. When told her handle needed to improve she took it as a personal insult. She not only decided to improve her handle but she wanted the best handle in the state. No wing player IN THE ENTIRE STATE  has the handle of Katie Rice. No wing can stop on a dime and change direction with speed or change of pace. Katie Rice folks could play the point guard spot at RBC and they would not miss a beat…THAT'S  A FACT!
When college coaches question her shooting we all laugh. I remember those same words about Katie O'Reilly before she became All Freshman and All Patriot league. The people who watch Katie Rice when she is in her natural 2/3 position laugh at this. But at 6ft she is forced to play the 4 and sometimes the 5 spot.  Katie is so mentally tough she could care less where you put her on the court.  Katie just wants to compete and the bigger the talent or the game the more excited to she is to play. She played for the loaded Masonious Belles, a team stacked from top to bottom.  High Major and Power 5 players on the team.  At times during the summer she had to play just about every position….THAT'S A FACT.
You never know what makes a kid tick. You never know what lights the fire of a player. In the case of Katie Rice it is one thing…PRIDE. I am not sure if I know of any other player with more pride than Katie Rice. This pride comes from her work ethic, a work ethic that most simply would never understand. It's the type of work ethic that college coaches drool over. Her week starts in the gym lifting weeks, then it off to point, they its a post workout and then she works on shooting. This not talk folks…this is real.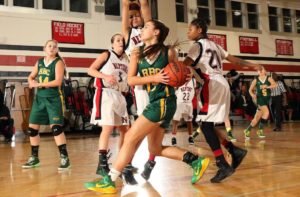 Katie Rice does not take short cuts. Maybe that's why nobody and I mean nobody on planet earth finds shooters like Katie Rice. The RBC shooters know if they run the floor and fill lanes, Katie Rice will find them in transition. In half court she has made dive and kick her personal work of art. The  RBC shooters have benefited maybe more than any group of shooters in the state. Teammates love playing with Katie Rice, because there is NOTHING SHE WILL NOT DO TO MAKE A TEAMMATE BETTER. Katie Rice understands what a unselfish teammates is all about. How else can you explain how she has never played her natural position in high school?  Yet has never complained or more importantly do things trying to showcase her versatile game at the expense of others or the team….THAT'S A FACT.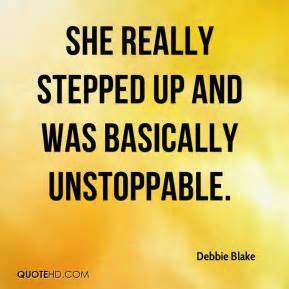 My confidence in Katie Rice is unwavering. When she comes to NBS, she is the only player I allow to talk back to me and question me, Why? Because Katie Rice is not afraid to speak up and be a leader…I LOVE THIS ABOUT HER. She can take the heat and give it right back. I tell her "Katie, when I get on my soap box  tell me to knock it off  and stop wasting time"  and that's exactly what she does….THAT'S A FACT.
I remember when she first attended NBS. I told the kids, only D1 players can be on the first two courts. Most parents are offended when I do this. But my very own daughter didn't make it until her junior year. But as kids moved to the other courts. Katie Rice gave me a look that I won't forget. She looked at me as if to say. " YOU BETTER NOT BE, TALKING ABOUT ME"  She was in 7th grade. It's  that's fire in her belly that makes her better than most…THAT'S A FACT.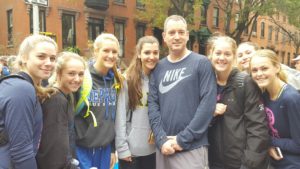 This off season, Katie Rice added a sweet pull up jumper to her game. She started putting it to work in the fall. I couldn't believe how confident she was in applying this new skill set. Then one day at core skills she put on a shooting show. I just had to run over and grab her father. I said "Mike, I am telling you Katie could be a Power 5 player"  He smiles and laughs at me, but truth be told Mike knows I am right. He just doesn't want to admit. Yup, that is how much her game is growing these days. Katie Rice has multiple D1 offers right now on the table. But what I like is that Katie never ever talks about recruiting. She talks about one thing competition and getting better. The high majors will be checking in this year, just watch. But what is going to shock everyone is this…the Power 5 schools are going to start showing up….THAT'S A FACT
When the Shore Conference 2016-17 season ends. Here is what everyone is going to know. Katie Rice will be among the Top 5 wing players in the entire state. Their also going to know that Katie Rice will add another skill set to her game. They will also know that Katie Rice will be one of the most in demand players on THE EAST COAST…THAT'S A FACT  !!
Katie Rice has grown up BIG TIME!
I hope every young player in grammar school is paying attention. When you have talent early, it doesn't mean your going to develop. You must squeeze your talent, every step up the way. You must seek out competition. You must understand adding skills new sets and developing others is key.  You must be on a mission to fulfill your G   od given talent…This is exactly what Katie Rice has done….THAT'S A FACT THAT'S NEVER CHANGING! 
IMPORTANT MESSAGE…
Priority Registration for Saturday Core Skills at Hoop Group in Neptune ends tonight. The Saturday Core skills will sell out again for the 5th year in a row…take advantage of you Priority Registration….FULL REGISTRATION BEGIN TOMORROW!