B NORTH on paper is a two horse race this year. Manasquan is ranked nationally and returns all the main characters from last year's TOC runner up finish. Red Bank Catholic  is not only are a year older, but just may be a serious threat to Manasquan who they crushed this year,  in a meaningless fall league game. Middletown South joins the division and on any given night can derail either of the heavy favorites. B NORTH is stacked with D1 players in the Division, as in 14 D1 LOCKS. The division also has 2 of the best babies in the state.  There is no question about the coaches in the division. Three of the best coaches in all of New Jersey are in B NORTH. This is no walk in the park division.
MANASQUAN is the clear favorite to start the year. They have 3 future Power 5 players. They have 5 D1 players in total. They have a roster full of players who are no strangers to big games in big setting. They are nationally ranked and will start the year either #1 or #2 in the state and Shore Conference. They have speed, size, quickness, shooting, experience and are a more talented team than last year. This is a complete team top to bottom. Lisa Kukoda has become a rock star since taking over a program that was in total disarray 3 years ago. Manasquan is now an elite program in every aspect, thanks to her.
2015-16
Overall Record- 28-7- (TOC finalist)
Conference-9-3– (A Central)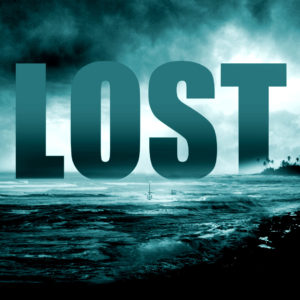 They return the entire team…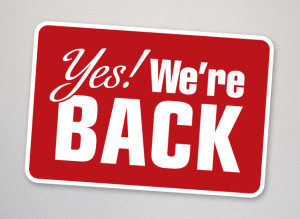 Sr. Addie Masonious is part of, one of the best defensive back-courts in the state. The future Wagner College guard is a total warrior. Last season she added a nice jump shot to go along with her next level passing ability and mental toughness which has no rival. She thrives on making her teammates better. She is 100% murder in transition. She has been in more big game than we care to count. She also seems to always come up with big shots or plays in Manasquan's biggest games. Her ability to Win 50/50 balls is unmatched by any other player in the Shore. She rebounds better than most post players at 5'4″. She brings a unmatched energy and effort every time she hits the floor. She is the true definition of winning basketball.
Sr. Stellar Clarke was named to many media outlets FIRST TEAM ALL SHORE TEAM. The energizer bunny, has a motor that cannot be matched by any player today or in the past. She is a one woman press, as the best on ball defender in the state. She also has made herself one of the most effective three point shooters in the state. Why teams keep leaving her open is a mystery to me. Her ability to break teams down off the dribble is 2nd to none. Her rebounding ability could be the best of any guard in the Shore. But it's her ability to get out and run that separates her from every guard in New Jersey. No player puts more offensive pressure on opponents. She will attend Northeastern University. She has a TOC and SCT title under her belt…she will want another one.
Sr. Victoria Galvan returns after sitting out last season with a torn ACL. Before her injury, she on her way to becoming a star in the shore conference. The 6'0″ Galvan was brilliant in her sophomore year in helping MANASQUAN win both a SCT and TOC TITLE. She is an elite passer and rebounder. Her strong hands and quick feet are seriously underrated. She can step away from the basket up to 22ft,  asked to do so. She blocks shots and is a next level defender in the post. Her returns gives MANASQUAN a true post scorer, defender and rebounder. She will need to time to get rolling after missing a year. When she does MANASQUAN could become almost unbeatable. She will attend South Carolina on a full ride for softball. She is a D1 basketball talent as well.
Sr. Nikki Stevens changed everything for Lisa Kukoda's team last season. Stevens was the missing in piece last season. Once she was added to the MANASQUAN rotation, the Warriors season took off. Steven became the ultimate role player. Her big time play in the SCT AND TOC can't be over-looked…she was of the charts. Her rebounding and defense was next and she did it against elite player. But her ability to knock down shots and finish at the rim was shocking. Stevens passing ability is vastly underrated, because there is nothing fancy. She is tough as nail and not afraid to give up body for teammates. She is going to play an even bigger role this year..the surprise of the year last season, will be gunning for more respect.
*special note- low/mid majors… this young lady I believe is a D1 player in the right spot*
Jr. Dara Mabrey was Hoop Group First Team All Shore. She will make a run for Player of The Year this season. She is the smartest player in the state, it's not even up for discussion folks. Her play making and scoring ability is a lethal combination. She is a next level defender right now. But what really makes her special is how she plays in the biggest games. No player in the state has shown up more on the big stage and delivered more times. She is a Power 5 talent and has won big at every level of basketball. She has played in the TOC final every year since joining the program. She will make a case for FIRST TEAM ALL STATE. She also is the most important player on the Manasquan roster. When Manasquan gets out of control and they will at times; it will be she that rights the ship. Manasquan can ill afford to lose Dara Maybrey like they did in the middle of last season last year….it was not pretty without her.
Jr. Carly Geissler is the perfect role player to go along with all the stars on the Manasquan roster. She is ego free and will do whatever is asked of her. She hit some big shots on big stages last season, proving she is not afraid of the moment. She will be asked to fill the same role as she did last season. She is a solid ball handler and reliable defender. She rarely makes mistakes and plays her role to a "T". She been largely overlooked, but Manasquan coaches and teammates know her value. Time to start giving this future college prospect some respect.
Jr. Emma McMenaman and Maggie Kelly are both very talented and saw minutes last season. But they are caught up in a major numbers game. This is a mega talented crew and breaking into the lineup is almost an impossible chore.
THE STAR
SOPH. FAITH MASONIOUS just may be the most talented player in the state. She will be one of the most highly recruited players in the country. She is the total package in every way. She is a first class leader and plays all out ever night. She has a college body right now and will take that body to a Top 5 team in the country..in 3 years. That my friends is a scary thought, she has 3 more years in high school. Her ball handling skills and passing skills are off the charts. Her show stopping performance in the TOC and SCT may have been the best ever for a freshman in shore history.  She is a classic point forward. She can bury deep three's or post up. With the return of Galvan we will see less foul trouble and more scoring, when she moves to the small forward spot at times. There is no weakness in her game, she runs the floor…shoots…dribbles…plays defense and rebounds on both side of the backboard. She will be FIRST TEAM ALL STATE AND A GATORADE PLAYER OF THE YEAR CANIDIATE!  She is a star of stars.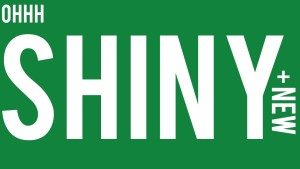 Manasquan picked up two transfers and both will bring shooting and hard nose play to the roster. They make Manasquan deeper and gives them real additional fire power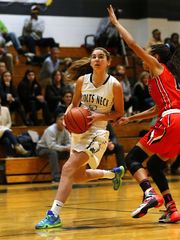 Soph. Lola Mullaney is rated the #16 wing player in the country for the class of 2019. Here is why, her ability to get out and run for easy baskets. She is murder off the dribble.  No player in the state of New Jersey is a better shooter off the dribble. Her shooting range is off the charts. She finishes at the rim in traffic using the glass as well as any player we have ever seen. She is a total gym rat who you can coach hard. The future Power 5 gives Manasquan a shameful amount of talent. This a weapon that no other team in the state picked up.
Soph. Annie Makko is a worker and total glue kid. She is not afraid to take shots and be aggressive on offense. This is another sweet pick up, because it gives Manasquan another player who can stretch the defense. She also is fits right in with the other Manasquan guards who love to pressure opposing guards.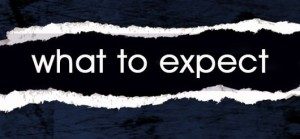 Nothing Short of a State Title will be enough. All the returning players on there roster(except Faith Masonious) have won a SCT AND TOC TITLE. They are going to play 100 miles a hour and pressure teams on defense. They will out hustle opponents and never give up. No team plays to the final whistle more. They have solved the issue of shooting when teams lock in on Mabrey, with Mullaney. They are now a even deeper team with Galvan back as well. This is dream team and I would be shocked if they didn't play any other way.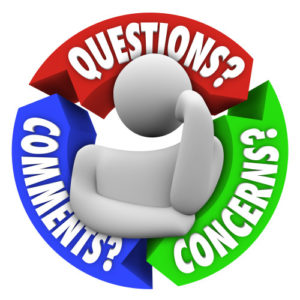 There is a big elephant in the room. It's called is there enough minutes to go around. The hallmark of Manasquan has been chemistry and happy players. That's because Lisa Kukoda had very if any rotation decisions to make. Now she will need to take a page out of the Dawn Karpell play book and figure out how to use 9 players. What to do with Lola Mullaney is a real issue. Kukoda has her work cut out for her…but let's be honest, Kukoda biggest strength to date, has been her relationship with her TEAM and getting everyone to buy in. Faith Masonious spent most of the fall in a boot.

2015-16
Overall record– 21-7
Conference- 13-1 (B North co champions)
RED BANK CATHOLIC is growing up in a lot of ways. They are physically bigger, stronger and better. They are deep and have depth in every position except at center. There 2nd five would be a Top 10 team. They have shooters,  ball handlers and team quickness. This is a Top 5 team in the state and Shore. Joe Montano is a future Hall of Fame Coach. If they can get the big games down to the wire, they know he will win it for them.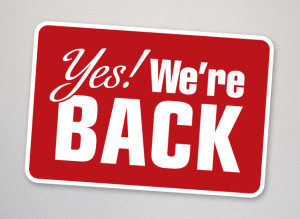 Sr. Tia Montange it's 100% back and gearing up for a ALL Shore type season. The future Long Island University star had monster fall. She lived in the gym and was off the charts in her workouts and play. She give RBC a top flight ball handler, shooter, defender and scorer. Montange who came back late in the season after a torn ACL, will present a real problem for opponents with her quickness and explosiveness. Make no mistake she will be one of the best combo guards in all of New Jersey. This is a major talent upgrade to the program with her health back.
Sr. Maureen Coakley  she seen  to have playing at RBC forever. The 5'10" center has battled bigger post players her entire career and has come out on top, most nights. She knows what winning looks like, as she was part of the undefeated RBC TEAM the won the SCT, as a freshman. She is a double figure scorer lock almost every night. She has never been fully given the credit for her outstanding play. Her ability to score and get to the foul line is priceless. She has battled injuries all fall. She is the one player RBC cannot replace. She will need to show leadership and have a big year, if RBC is going anywhere.
Sr. Annetta Panaydes is a 6'2" forward in real demand by college coaches these days. Why? She is getting better by the second it appears. If RBC needs size and rebounding, Coach Montano could turn to the senior. She is an excellent shooter and defender. But it's her ability to pass out of the post to shooters, which is next level and may lead to some great shooting nights. Panaydes could play a major role this season.
Jr. Rose Caverly has started basically since the day she stepped on the RBC campus. She is one of the most recruited players in New Jersey and here is why. Size, strength, IQ, shooting ability, vision and the ability to handle the ball. She gives you all these skills from the POINT GUARD spot. She is that rare point guard with next level size in high school. She is a total floor general with the ability to score. She has that size that allows her to rebound the ball and start the break. She is masterful in transition and against pressure. She will make you pay if you go under screens or over help. Her size causes smaller guards all types of problems. She is vastly underrated as a defender, who easily slide to the two or three spot…nobody goes by her. She will one of the top point guards in the state. A classic RBC point guard, who understands when to score and when to find teammates.
Jr. Katie Rice is the most versatile player on the roster. She can play all 5 spots on the floor. More importantly Rice can guard all 5 spots on the floor. No player may be more important to the RBC shooters than Katie Rice. She is a elite next level passer. Her ability to rebound in traffic is special along with her ability to start the break. Now with her improved shooting ability, she becomes a nightmare match up. She can post guards or drag post players away from the rim. She give RBC a gritty tough player, before she moves on to a high major college. Katie Rice could have a break out ALL SHORE TYPE SEASON.
Jr. Hayley Moore is one of the most improved players in all of New Jersey. She gave Binghamton University a verbal commitment this fall. She is the best transition shooter in the Shore and possible the state. She is the ultimate gym rat and stuck to her developmental plan to a "T" and it has paid off big time.. Her quick release puts great pressure on defenses to find her, regardless of where she is. Her ball handling skills for some unknown reason goes unnoticed as does her defense which too has improved. Moore is capable of getting on serious hot streaks and will be counted on for a big season. Look for a double figure scoring average this season from HAYLEY MOORE. Nobody would be surprised if she were to lead the team in scoring
Jr. Amanda Hart is the perfect player off the bench. She is instant offense and creativity. Hart give RBC real energy off the bench, either with her ball handling skills or passing skills. She is very capable of taking over games. She is exciting to watch and clearly not afraid to become a play maker. Amanda Hart gives RBC real pop off the bench. Joe Montano has no fear at putting her in a big spot during a game.
THE STAR
Sr. JOSE LARKINS is everything RBC represents. Top notch student, classy on and off the court. A total gym rat, respectful to teammates and coaches and parents who get it. She will need all these qualities and more this season. Because everything at RBC starts right here with Larkins. She will need to be the heart and sold of this team. She was a major part of the undefeated winning SCT team. She knows what it will take to win it again. Larkin was heavily recruited and this fall chose U OF Vermont. Her insane shooting ability, creates havoc for opponents and smiles for RBC fans. Her ball handling skills are pure and without flair. She will not turn the ball over and is the perfect transition player. She will be in the PLAYER OF THE YEAR conversation. If RBC is to win the division or make any real noise…. Larkins will have to be front and center.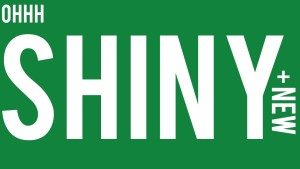 FR. Fabienne Eggenschwiler some thought this mega talent freshman would play JV this year. But due to her development she will now not only play varsity but will be in the rotation. Her work ethic is off the charts. She is one of the best freshman in the state. The 5'10" Fab is just that… fabulous. She can knock down three's or get to the rim. She is a talented passer with great court vision and IQ. She will give RBC added depth on the bench and real talent they can call on. She is that rare freshman who will see time on an elite team. the future D1 Lock by season's end could play a major in role in RBC future hopes and dreams
The Yankee's of the Shore have a perfect blend of players. Enough seniors, upper-classmen and new blood. They also have the right amount of players to afford rotation issues. All the players know their roles and as a team there are few weakness. They will play like they do every year. They will share the ball and play RBC basketball. They will take good shots and play team defense. They also have a HUGE ADVANTAGE on game night. They know Joe Montano can win games from the bench. History shows Joe Montano teams as juniors and seniors are always dangerous and tough to knock out. RBC players know the name on the front of the jersey is what they play for….NOTHING ELSE MATTERS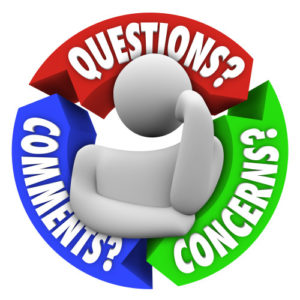 This team is loaded with playmakers, so the question is, how do they all play together? Every player in the rotation with the exception of Coakley is capable of creating for themselves. Some creativity is good, but too much dribbling is never good for chemistry. Will this group be willing to give up parts of there game for each other? They also have a ton of shooters, too many three can be dangerous…as in long rebounds, which leads to run outs…can you say Manasquan? Who is getting the meat and potato points after Coakley? Another issue for this team is size. In order to get past Manasquan, they will have to defend in the post and protect the paint. It is a real issue for this team. Finally who is running the show. Too many Chiefs and not enough Indians could be a problem if they are not careful.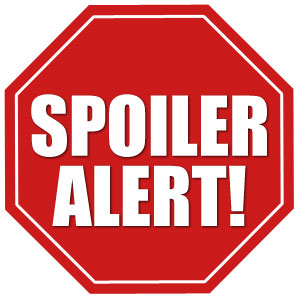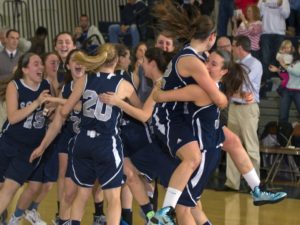 2015-16
Overall Record– 25-4
Conference Record–12-0 (A North Champion)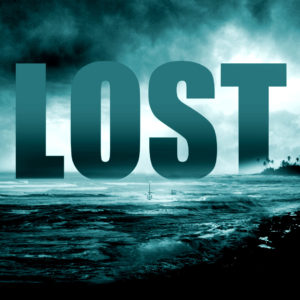 They lost 3 senior starters but it the lost of Stephanie Karcz that left a big hole in their program. Karcz was one of the best players in all of New Jersey. She was a walking triple double. Trying to replace her is senseless, but figuring out how to make the pain hurt less is the kid.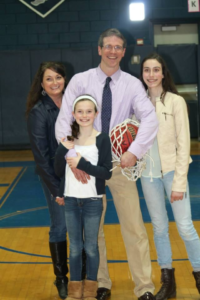 The Professor Tom Brennan is back and that alone folks, gives Middletown South a legit shot at beating anyone. The problem is, he will be out gunned in this division almost every night against the two favorites. Losing the best player in schools history is not going to help make it easier. But a bigger concern is this group is made up of mostly two sport players. It may take them weeks to find there "A" game. There is no question Tom Brennan teams get better as the year moves forward. Why would that change this season?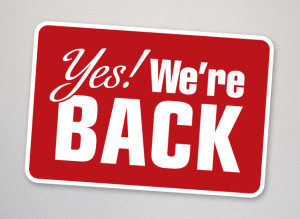 Middletown South got great news when Haley Dolonzo, who Signed with D1 St. Peters was cleared to play. This gives them an elite player that can take over games.  Alex Balsamo, had a break out season last year. She will be counted on to provide scoring and rebounding for this young talented group. Balsamo is very capable of kicking it up another notch this season. Sophomore returning starter Isla Brennan will again be back  to run the point. She was brilliant last season in her debut and this year will need to step up with the lost of Karcz and the other seniors from a year ago. She will have her hands full. This conference is loaded with not only elite guards but experience ones as well.  Sam Kennan who has been fighting injuries this fall, could be a major help in the rebounding and scoring department. She showed flashes last season and one would believe she would take another step forward. Eve Pire has star written all over her. The 6'1″ post player had some real moments last season. If she can continue to grow this season, watch out Middletown ccould surprise everyone.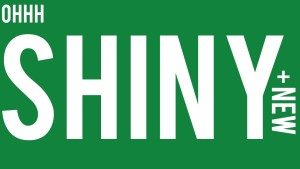 There are two impact Freshman on their roster. More importantly they are gym rats, something all  programs love. Both are talented and will upgrade the overall talent in the program for years to come.
Fr. Kayla Richardson at 6ft tall is the most talented freshman in the shore conference. She will be a Top 5 player in the state one day. More importantly she will give  Middletown South just what they need….A LITTLE OF EVERYTHING. She can score in every fashion, jumpers, three's, off the dribble to the rim, in the post or transition. She also can play EVERY POSITION ON THE COURT.  Replacing Karcz is impossible, but having what many is the 2nd best freshman in the state on your roster helps ease the pain. Richardson can also defend in the post and that will be a major up grade for there team defense.
Stephanie Mayerhoffer is talented guard with a real chance to be in the starting lineup. She will bring instant toughness and effort to the table. She is quick and can defend athletic type guards. She lives in the gym and has willed herself into player. She can play either guard spot and more importantly can score both at the rim and from behind the arc.  Stephanie is going to be pleasant surprise for this team and a serious upgrade off the bench from the guard spot from a year ago.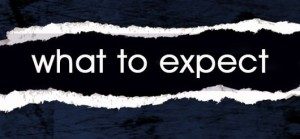 Tom Brennan means one thing first. Middleton South will defend, defend and defend some more. They will have great shot selection and take care of the ball. These are hallmarks of Coach Brennan. But expect as he does every year a few twist, like his 1-3-1 zone last year. He will have something up his sleeve. They will run their offense to perfection. But remember you cannot judge his teams until after January because this is a fact…NO TEAM GETS BETTER AS THE SEASON MOVES ON LIKE TOM BREENAN TEAMS. Dolonzo, Richardson and Balsamo  will do the most of the scoring. But Isla Brennan has proven not only will she takes big shots…but she can make them. South will start the year somewhere in the Shore Top 10 and most likely Top 20 in the state. But holding on to those ranking are going to very hard to do, when you consider their schedule…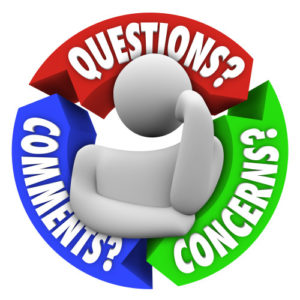 They are asking a lot of players to step up this year. Karcz did so much for this team. Now role players must become prime time players. How long will it take Haley Dolonzo to get 100% back to herself?  These problems are real and these players are in a killer division with big time players, who are killers. Most of the South players have rarely if ever seen this type of competition on a regular bias. They will have to play against the highest level of competition 4 times a year in this new  division. Even for Tom Brennan, this is a tall order, not to mention the rebounding and lack of over team physical strength, he will have to deal with. Beating theses type teams once is not out of the question totally. But beating them 4 times? This is a very young team after the two seniors, in a division loaded with older talented players. They may play the role of spoiler but I can't see them winning this division.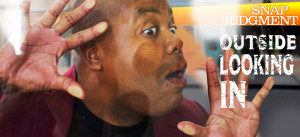 Middletown North, Ocean , Wall and Long Branch must all be thinking. What are we doing here…THERE MUST SOME KIND OF MISTAKE!  These teams are solid programs that were growing beautifully. Wall Twp. won a state tournament game and beat Donavan Catholic last season.  Middletown North finished with a 16-8 record last season. Long Branch with Shannon Coyle continues to bring a once failing program back to life. All these programs have little or any chance against the big 3. They will need to beat up on each other and win non conference games and then look towards the state tournament.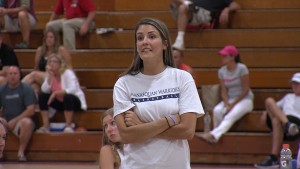 Seniors and more seniors… Then one of the best juniors in the state…then the two best sophomore's in the state…then talent and more talent. Then additional talent and more additional talent. Coaching and more coaching. How do you slow this combination down? I don't believe you can, but a special note….RBC is not giving it to them…..MANASQUAN WINS THE TOUGH B NORTH.
2016-17 AWARD WINNERS
COACH OF THE YEAR– LISA KUKODA– MANASQUAN
PLAYER OF THE YEAR– FAITH MANSIOUS– MANASQUAN
FRESHMAN OF THE YEAR– KAYLA RICHARDSON– MIDDLETOWN SOUTH
MOST IMPROVED PLAYER OF THE YEAR–TIA MONTANGE–RBC
DEFENSIVE PLAYER OF THE YEAR– STELLA CLARK– MANASQUAN
2016-17 PRE SEASON ALL B NORTH
FAITH MASONIOUS– SOPHMORE- MANASQUAN
DARA MABREY–JUNIOR- MANASQUAN
JOSIE LARKINS- SENIOR- RBC
ROSE CAVERLY– JUNIOR-RBC
STELLA CLARK–SENIOR- MIDDLETOWN SOUTH
IMPORTANT DATES TO REMEMBER
12/20- Manasquan@RBC
1/8 -Manasquan vs. Long Island Lutheran@Holmdel
1/21- SJV@RBC
1/24- RBC@Manasquan
1/29- RBC vs. Gil St. Bernard @Holmdel
2/7- RBC@Middletown South
2/11- Manasquan's@St.. Rose