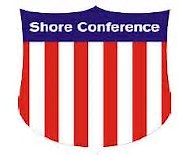 There is a reason the Shore Conference is the best Conference in America. It's a conference with coaches who come up with game plans that change a game. It's a conference where wars are fought. It's a conference where upsets are always possible. This season the Shore Conference was full of surprises. So last nights SCT 2nd round games played out just as the season did. The super powers rolled and everyone  else battled for survival .
Do you remember these words on Tuesday?  "Somebody is going to run into foul trouble or an injury. When this happens, your teams bench is either going to shine or be exposed. Has your bench been used in big spots this year? The SCT is not a place to start finding out if they are ready…that ship has long sailed!"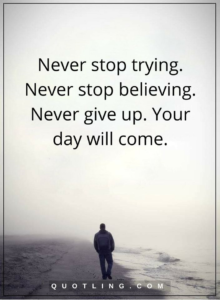 Last night RUMSON found themselves in an all out war with Colts Neck. They ran into a team on a serious mission who believed they had a team that could upset the #6 seed and historic program. A 6-6 tie after the 1st quarter, should have told RFH something was different about Colts Neck. Then with 2 minutes left in the 3rd quarter it should have  became painfully clear.  RFH would need  to step it up in order to survive. There star Tori Hyduke had been held to 13 points and Colts Neck was clearly not going away. But it was at this two minute mark, with the game tied at 22-22 all, that RFH would need to do something they have not been asked to do all year in a big spot…win without Tori Hyduke who injured her ankle. Colts Neck won the 3 quarter  15-5, with  Hyduke finishing the last 2 mins on the bench. Now the question  was could RFH respond after losing Hyduke? They never got the chance as Colts Neck put a  stranglehold on the fourth quarter, winning the quarter  18-12 . In a strange twist it was not  Hyduke that RFH missed but rather their defense. They gave up 33 points in the 2nd half alone. It was Colts Neck who stepped up and it was they who took there games to another level and just like that RFH and Tori Hyduke were done in the SCT after one game. Colts Neck's  two stars stuffed the box score. Cara Volpe had 13 points, 8 rebounds and 6 steals. Camryn Foltz had 7 points, 6 rebounds and 6 dimes. Both are making there all Shore cases on the biggest stage of ALL.
Did you read tmy words yesterday? Gisela Romeo has been sensational ALL SEASON. She is one of the most improved players in the Shore.If a major upset is going to occur in the SCT….IT MAY BE RIGHT HERE TONIGHT.
The key word in the above statement is MAY. Folks it may rain or shine. I may hit the lottery. Manchester may be down 20-2 on there home court. But they may refuse to lose and that's exactly what happened. Manchester all night took haymaker after haymakers from Marlboro. Marlboro is one of the best coached teams in New Jersey. Yesterday Manchester found out what playing to your last breath means. Gisela Romero was magic all night. But Manchester would not allow she and Jess Broad  to put a spell on them; regardless of how hard they tired. Manchester all night fought back. In the third quarter Dakota Adams set the tone for the  miracle comeback. First she threw all Marlboro points below the foul line into the ice box. Then she put the Manchester offense on her back. She was  vicious on the offense boards. Then she broke out her sweet jumper and finally put on here own magical  passing act. Dakota Adams was off the charts. So good that Manchester lead after 3 quarters 45-39. It looked like all was right again in Manchester. That was until Marlboro came out of a deep sleep and with the crowd roaring in disapproval,  Gisela Romero went  absolutely wild. She stole the ball time after time and scored or dished to a teammate. It looked as if Marlboro would pull off the upset when she converted a 3 point play with 36 ticks left. Marlboro was up three. But for  some reason Manchester believed. They cut it to 2 points…that's when the best baby on planet earth walked to the free throw line with a chance to tie the game. DESTINY ADAMS went ICE and Manchester had tied the game. But Marlboro had the ball with a chance to win.  It was here that Manchester showed it metal with a serious gut check. They stole the ball and were fouled, Karmeri Reynolds  made one of two to give Manchester a one point lead.  But Every Manchester fan held there  breath as some how Gisela Romero broke away free for what looked like a game winning layup with 3 seconds left. But once again Manchester would not die…because SWEET  serenity as in Serenity Anderson came out of nowhere to block the shot and save the day….MANCHESTER survived with a 59-58  win.  They may be packing if not for that block…key word…MAY!!
Remember your closer is not always your best player or even a player. A closer can be a coach,
Toms River North has not played a lot of teams that pose a threat. Yesterday Holmdel was coming into town with upset on their mind. Christina Antonakakis can take a team out on her own. TRN needed  to gain a little respect and only a convincing win could do that. They have stars in Jenna Paul, Brielle Bisogno and Amanda Johnson. There is no doubt Holmdel was ready for TRN big three. What they were not ready for was Coach Vikki Gillen who was masterful yesterday. Coach Gillen right out the gate imposed her will on Holmdel. She opened up with a 1-3-1 extended half court defense and her talented point guard Brielle Bisogno went wild. So wild that in a blink of a eye TRN had taken a 15 point lead. But when Antonakakis tired to carry Holmdel on her back in the 2nd half. Vikki Gillen went mid evil on Holmdel. She went to a box in one on Antonakakis and used multiple players on the guard. Holmdel without Antonakakis went into a deep freeze on offense. Meanwhile All Shore lock with D1 coaches watching praying for her  signature one day . Went crashing the boards and had 20 points as TRN went on to another round in the SCT…AND NOW WILL FACE A SUPER POWER.
Donovan Catholic head Coach Glenn Jassen has been dealing with a death in the family(prayers to coach in his family). All this adds up to Donovan Catholic having its back up against tbe wall.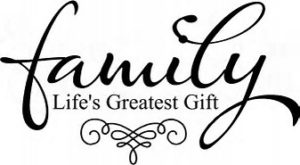 Donovan Catholic has been the hottest team in the state. They had won 18 straight games going into last night's game vs Jackson Memorial. But Jackson was looking for respect and there is no better place to find it than the SCT. It's why two teams with dreams as in big dreams played a toe to toe all out war. But Donovan Catholic played with a heavy heart. It's Coach, Glenn Jassen had lost families and the Donovan kids did just a little more to help ease his  pain. It took Paige Slaven to make 2 free throws to send the game into overtime. It was  poetic justice that she would make the free throws and finish the game with 15 points and 8 dimes. Since her return Donavan Catholic has been almost unbeatable. As in 19 straight now as they found a way against  a talented Jackson Memorial team.
Now the super powers will meet the upstarts in the quarter finals. Last nights winners are now playing with the big dogs and these docs bite. But for now the SCT is just what we expected a mirror of the season.ANYTHING CAN HAPPEN ON ANY GIVEN NIGHT..
UPDATES
CORE SKILLS SATURDAY TOMORROW..SPOTS AVAILABLE
PRESIDENTS HOOPFEST FEB 19th
NBS IS NOW ACCEPTING APPLICATIONS FOR SPRING…go to main page for times and dates..