The Shore Conference again proved why it is the best girls basketball conference in America. It again proved why no other conference can rival its talent, coaches, teams and fans.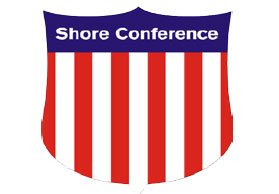 This year the Shore finished the season with 6 teams in the Top 20. Middletown South no question would have made a 7th if not for injuries this season. The Shore had a number of surprises this season. There where teams that stepped up, players who stepped up and of course coaches as well.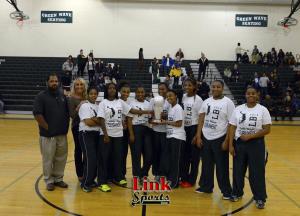 Long Branch high school under Shannon Coyle had one of the most remarkable turnarounds in recent years. They have gone from laughing stocks to making the SCT in just one year. They are truly a feel good story. But they were not alone this season. Marlboro High School shocked everyone this year as they were expected to slide into the darkness this year. Instead they spent time in the Top 10 on there way to the SCT as the #12 seed..that my friends no one could have predicted. When the season started nobody knew what to expect from Neptune who lost two D1 post players. Well Neptune finished the year in the Top 20 and had another great season. It's been a surprise year for John Brown's team. Southern Reg no question could not have asked for a better season. They will go into the SCT as the 9th seed. Southern proved the Ocean County continues to improve every year. Finally St. Rose showed that its better to believe in yourself rather than listen to polls and critics as they EARNED the #1 seed in the SCT by going undefeated.

Neptune's Allen is now a star
There also were some players who stepped up this year. Kelly Campbell proved that she is a true closer, by closing out big games. Campbell has had a season that even she couldn't have predicted would be this productive. Desiree Allen of Neptune emerged as a full blown star. Allen is the most explosive two way guard we have seen in years.  Grace Stant, Lindsey Havens,  Marajiah Bacon, Tori Wanger, Sam Famulare, Kat Phipps, Jess Louro, Katelynn Kuster, Stephanie Karcz and Mia Elhing all scored there 1000th point this season. But its Rebecca Cobb who reached the 1000 point mark and got little if any attention. Cobb has had a great career at Freehold Boro under the radar. Players like Bianca Nicolini  and Kelly Crouch had break out seasons, that caught the eye of everyone. Nicolini and Crouch will be affection of many college coaches this spring. Then we had the story of Tina LeBron who came back from injury( she sat out all last year) and has had a dream season. Where would SJV be with out her? But in the end it was Marina Mabrey, who scored her 2,000th point that stole the spotlight again as she had so many show stopping games it would take 100 blogs to list them. Marina put together one of the best seasons we have seen in years.
This year's Freshman class was one of the best we have seen in years. In game one of the season; Tori Hyduke and Dara Mabrey sent messages there were special. Dara Mabrey hit two big shots in the Manasquan win and Coach Sourlis gave the ball to his star freshman late in the game and she almost stole the show. Lovins Marsicano, Makayla Markham (D1 coaches she is rare) showed everyone why they are once in a lifetime freshman in some of the biggest games of the year. Katie Rice and Rose Caverly both became that  rare freshman who got starting jobs for RBC. Christina Antonakakis was just what everyone expected, a future mega star. Molly Collins gave Donavon Catholic a major shot in the arm. But in the end it was two rather unknown freshman that surprised everyone. Carla Vople was wonderful all year for Colts Neck and Luciana Thomas of Ocean not only was the surprise freshman of the year but maybe the surprise player of the year period!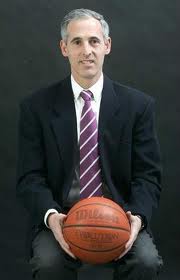 The Coaches this year again proved why the Shore is special. George Sourlis became the winning-est coach in Shore history boys or girls. Joe Whalen led St. Rose to its first #1 Shore Conference seed for the first time in decades. Dawn Karpell won her 300th game at SJV and once again proved why nobody is like her as she played one of the toughest schedules I have ever seen. Shannon Coyle proved she can coach at any level regardless of where it is and still have success. John Brown showed why he is still one of the best in the business. Lets not compare anyone to the professor Tom Brennan, whose team picked up the pieces to have a great finish to the regular season. Finally you must take your hat off to Joe Montano who had family issues but was still able to get his babies to grow as the season moved forward. RBC finished in the Top 2o again.this year. But the biggest story of the year just might belong to John Turhan who will be inducted to the high school  Hall of Fame…The man hands down has been one of the best
Finally the fans in the Shore proved they just get…No area has fans who are so passionate about there teams of players. It what made this season even more enjoyable than most.
OVER THE NEXT 48 I WILL BE POSTING CONTINUES BLOGS RIGHT UP TO THURSDAY….THE FRESHMAN RECAP…BREAKOUT PLAYERS…TOP 10 PERFORMANCES OF THE YEAR….COACHES AND UNKNOWN STARS…ALSO A BLOG ABOUT THE BEST INCOMING FRESHMAN NEXT YEAR!