The Shore regular season is a wrap and like every year…it was decided on the court. Predictions and debates are all wonderful. But in the end its the coached and players who decided the final outcome. So today you will get the FINAL RANKINGS AND FINAL WEEKLY AWARDS…its been a great ride this year!
BEST CONFERENCE IN AMERICA BLOG- https://nothingbutskills.com/best-conference-in-america/
2015 FINAL RANKING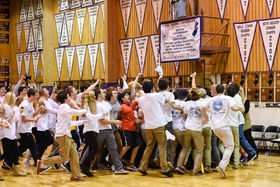 1. ST. ROSE– They did not lose a game all year. Beat two #1 ranked teams. They were the best team in the Shore ALL YEAR!

2. MANASQUAN– Marina Mabrey was great all year…but she had help!
3. SJV– Kelly Campbell and company took on everyone
4. RFH– Stant and Sabino had a great finish

5. NEPTUNE– John Brown crew surprised everyone
6. MIDDLETOWN SOUTH– Karcz and Brennan were a special combo
7. RBC– They just kept getting better all year
8. HOLMDEL– They played a wicked schedule and survived
9. SOUTHERN– Bianca Nicoli and Gabby Davis had breakout years
10. FREEHOLD– It could have been so much different with a few breaks
WEEK 10 WEEKLY AWARDS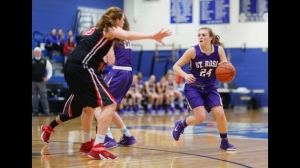 She had a game to remember
PLAYER OF THE WEEK- KAT PHIPPS-ST. ROSE- SENIOR
She had the performance of the year. She scored 19 points in the 4th quarter to lead St. Rose to a win over Manasquan. She had 32 for the game. She is now a serious contender for PLAYER OF THE YEAR HONORS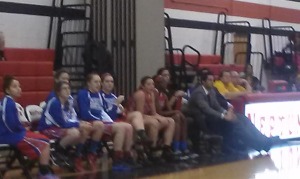 Freshman of the Year?
FRESHMAN OF THE LUCIANA THOMAS-OCEAN HIGH-
She had 18 points and 14 rebounds vs Colts Neck. She has been the most productive freshman this year. Her numbers are off the charts and if the turth be told we have not see a freshman post player with these numbers since Sam Clark. She has put these numbers against everyone the good, the bad and the ugly. No freshman has been in her world since Marina Mabrey Stat wise.
He gives St. Rose a major edge late in games
COACH OF THE WEEK- JOE WHALEN- ST. ROSE
Name a coach that has done a better job with his talent in the last 2 years. His win over Manasquan was not an upset. He has not taken out his clip board all season. He never over coaches and allows his players to play. Then in the last 2 minutes of games, he takes over. His performance against Manasquan was the best coaching jobs, I HAVE EVER SEEN IN A BIG GAME.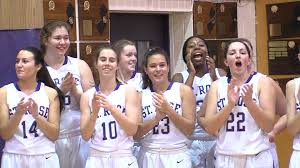 TEAM OF THE WEEK- ST. ROSE
They beat Manasquan in one of the most exciting games of the year. How a team goes undefeated and people call it an upset is a little strange. All season people have made excuses to why they were undefeated. That was all put to rest last weekend. They are now the #1 team in the STATE!…and truth be told based on this statement they don't care " Let someone else be #1 we could care less what others think at this point" Joe Whalen.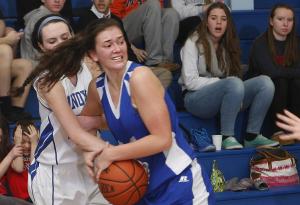 WIN OF THE WEEK- HOLMDEL HIGH SCHOOL
They had there back to the wall, as they had to beat Marlboro to get into the SCT. Morgan Graziano (28 p0ints) was sensational  and Freshman Christina Antonakakis(12 points) helped lead the way as Holmdel got a much needed win.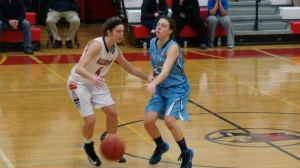 SURPRISE PERFORMANCE OF THE WEEK- SAM FAMULARE -FREEHOLD TWP-SENIOR.
SAM scored her 1000th point and had 29 points vs Manalapan last week. She has been a rock all season for Freehold Twp. The 29 points was tied her season high. She no question is a ALL SHORE candidate.
PHOTO OF THE WEEK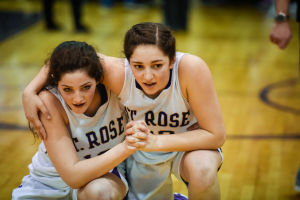 THE LOURO SISTERS!
QUOTE OF THE WEEK
SHORE CONFERENCE SEEDING THOUGHTS
The Committee got it right 100%…In my opinion no one of the Top seeds was missed. Monsignor Donovan won their conference and that is the deal breaker in my opinion with Freehold Twp and Marlboro…
The fact the Long Branch is in the SCT is one of the best stories in years….