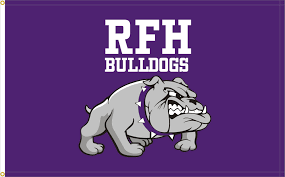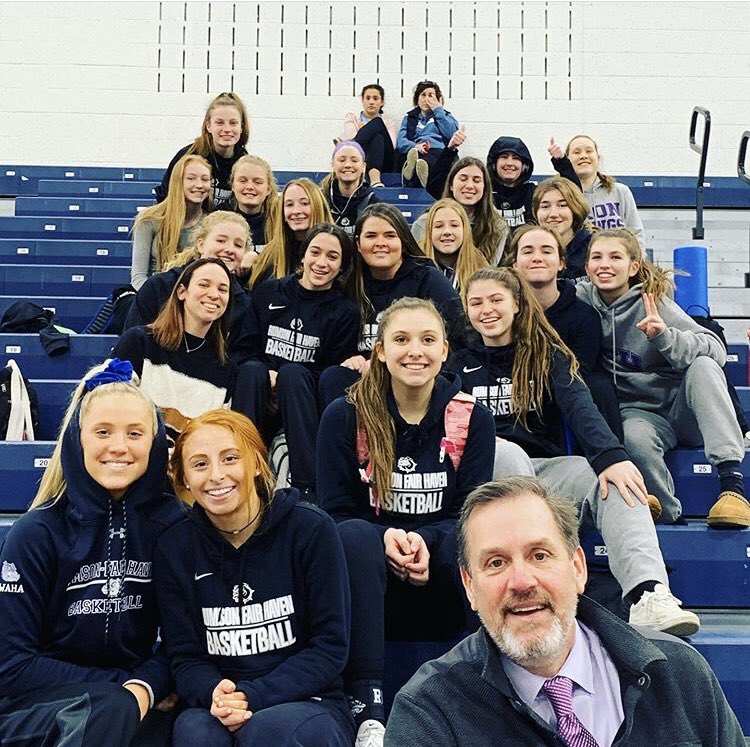 When Dave Callahan replaced one of the best coaches in girls basketball history in George Sourlis. He had to know his new job was not going to be easy. Coach Callahan was part of RUMSON FAIR HAVEN BOYS TEAM that won a SCT. But he had to know winning a girls SCT is a total different animal. In fact just getting to play for a chance to win a SCT is no walk in the part and these days it got just a little harder. RFH this year hopes they can surprise everyone again who have written them off… but there is no doubt, this year RFH will get its toughest challenge in the Callahan era.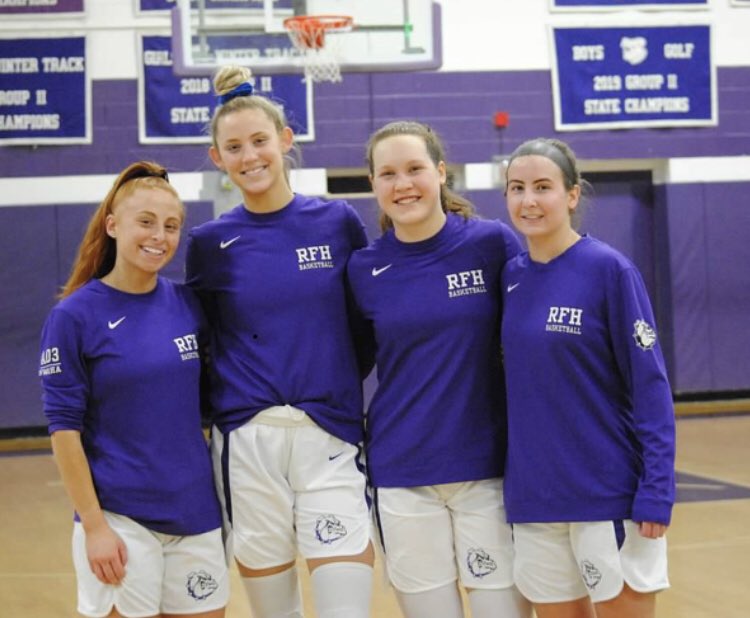 Last year many believed RFH had put together the best freshman class in the Shore. Many believed this would be the year those freshman would shine. Well that's not going to happen because most of that freshman class is gone. Julia Shane's is now focusing on winning a track state title. Molly Kelly is looking more and more like a division one player except in a RBC uniform and Sarah Hughes found love at upstart RANNEY. Leaving RFH with just two remaining prized members of the talented freshman class. Dylan Cahill who will miss the entire season this year with injury and ALL FRESHMAN FIRST TEAM JULIA COSENTINO. Clearly nobody saw this coming, but it's exactly what did happen. Over the last 4 years everyone has been predicting the demise of RFH as a state power. Yet, each year they have been ranked in the state and they have played for a group 2 title while challenging and playing the elite teams of the state. But RFH lost 3 senior starters in center Lucy Adams, First Team All Shore Point Guard Paige Slaven and the blood and guts of the team SOPHIA PASSALAQUA. Replacing them is going to be a real challenge.
Last season RFH had there biggest win in the Callahan era when they upset RBC on the road. The only problem was Coach Callahan did not view it as a upset. That's because no coach believes in his team more that coach Callahan. No team in the shore has more of a one for all .. all for one mentally quite like RFH. That may pay off, more than anyone may realize. With no fans allowed at games this year, all that energy on the RFH bench and all the team spirit may be fuel for RFH. Fuel for a team that while missing much of last years roster….. RETURNS THE PLAYERS WHO MATTER MOST.
RFH will get the full time services of future Holy Cross do it all star Grace Munt. RFH has lost the All Star guard the past two years due to what can only be called freakishly strange injuries during the past two seasons. But this fall Munt looks bigger, stronger and more versatile as ever. Munt not only is one of the best players in the shore but can and has played all five positions for RFH in her career. Her leadership and classy style of play will give RFH a major boost. Grace Munt is the straw that stirs the drink for RFH and Dave Callahan would not trade her for single player in the Shore Conference… he's a very smart man. Because Grace Munt is the epitome of a true teammate.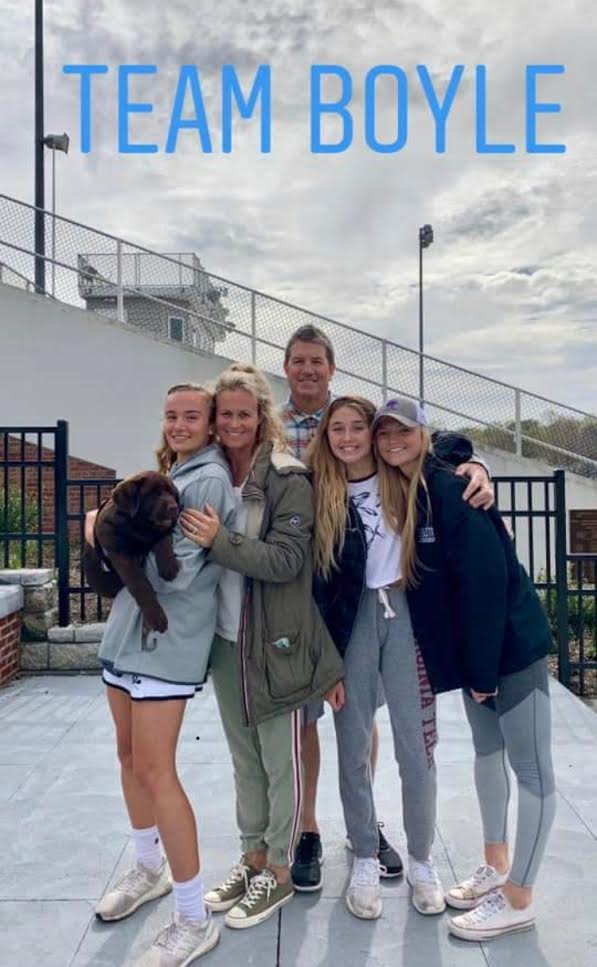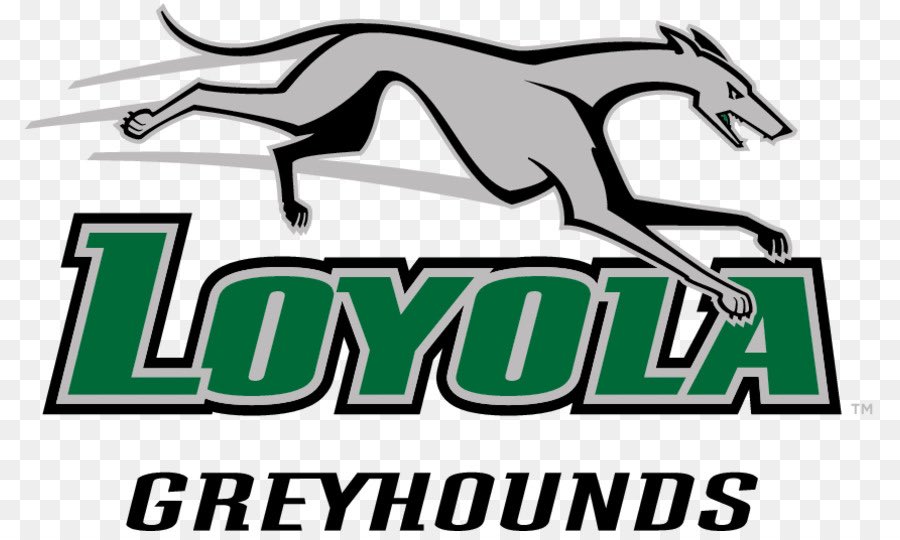 While everyone will be dancing and celebrating the full time return of Grace Munt. Most have forgotten that Chase Boyle who also was injured and missed the entire season last year, returns to the starting lineup. The same Chase Boyle who everyone was raving about two years ago when just a sophomore, she was stuffing the stat sheet. The same Boyle who without question was one of the best baby defenders in the shore Conference. The same Boyle who will be playing D1 lacrosse at Loyola University. Boyle is a major upgrade for Coach Callahan's team from a year ago. In fact if Boyle and Munt were around at the end of last season. RFH just may be walking around with a GROUP 2 State title… well a SCT FINAL would be fine way to end there time together.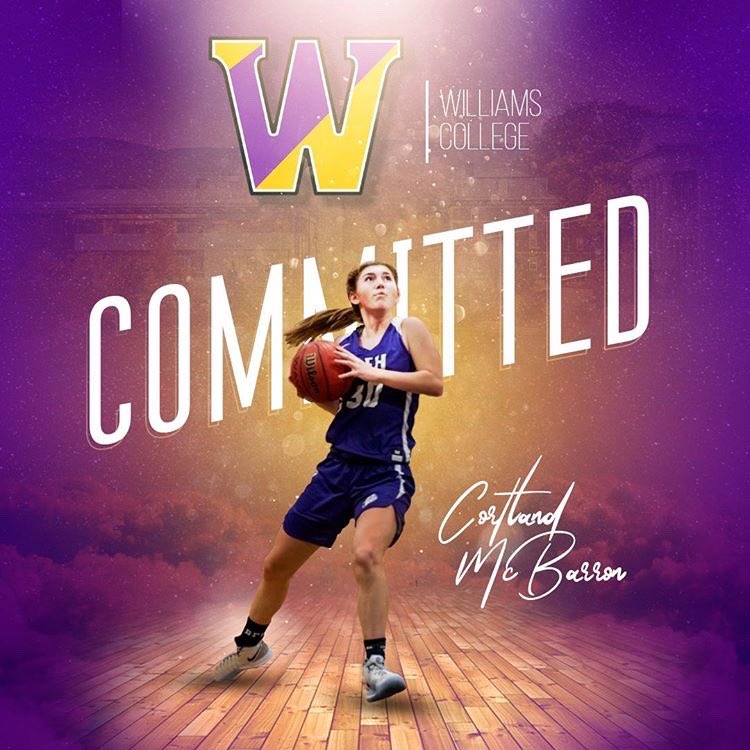 Cortland McBarron has been one of the best players in the Shore Conference in the past 2 years and you would never know it. The bigger the game and the bigger she has played. She had 314 points, 176 rebounds and 53 dimes last year. Folks find where few juniors last year, playing the level of competition RFH plays with those numbers. McBarron has had monster nights over the past 2 years. She also has made too many big shots to count. McBarron will want to go out with a bang before moving on to Williams College…and RFH is expecting nothing less.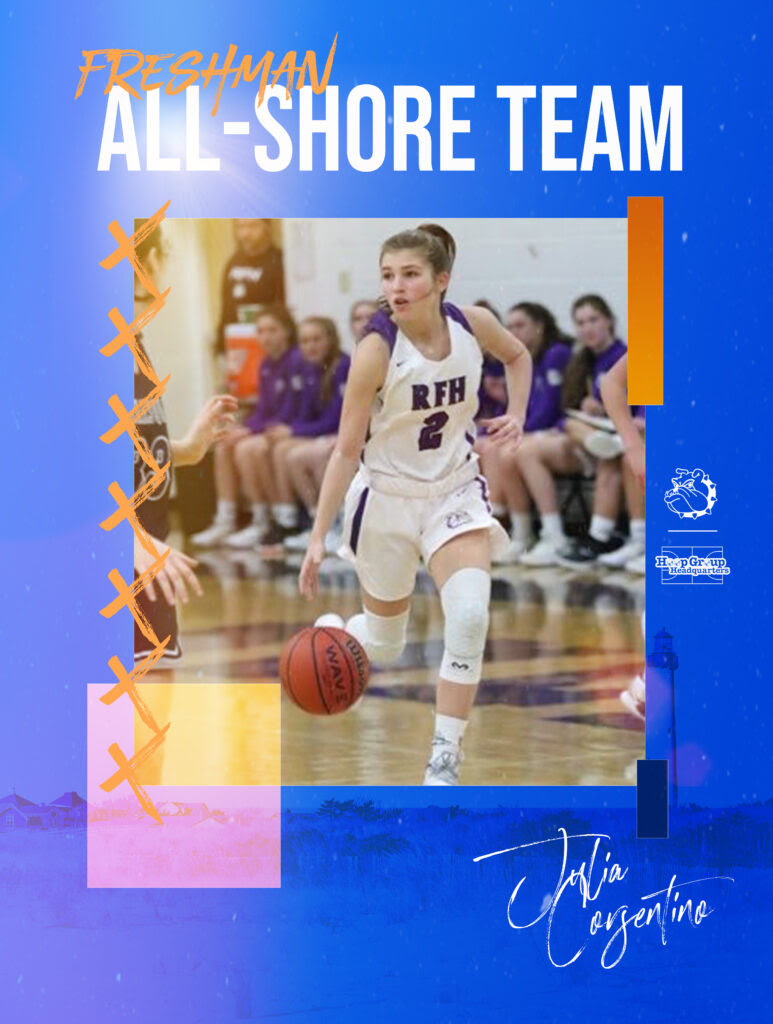 Dave Calhan tired to tell anyone who would listen that his best incoming freshman last year was Julia Cosentino, guess what? He was right as she was named First Team All Freshman. The now sophomore was a scoring machine last season. This year look for her to step up even more after a big summer and productive fall. The future D1 guard will try and build on last season. While RFH lost some talented freshman from a year ago. The best one and most important one has returned and nobody is more happy about that than her biggest supporter Coach Callahan.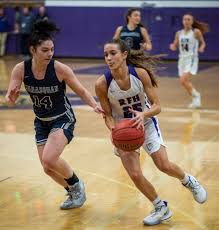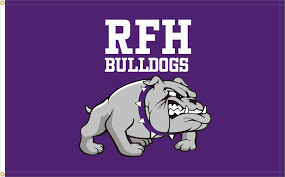 Charlie Rosen has always been a talented under appreciated player. When transfer Paige Slaven arrived last year along with a bucket of talented freshman. Many believed Charlie Rosen's basketball days were over. They were wrong as Rosen had a banner sophomore year. Her competitive nature was a big boost to RFH especially in those important games that define a team. This year if RFH is going anywhere, CHARLIE ROSEN Will need to have a defining season… Coach Callahan believes that's exactly what will happen because rumour is Charlie Rosen spent the summer and fall in the gym. A very nice thought for RFH fans.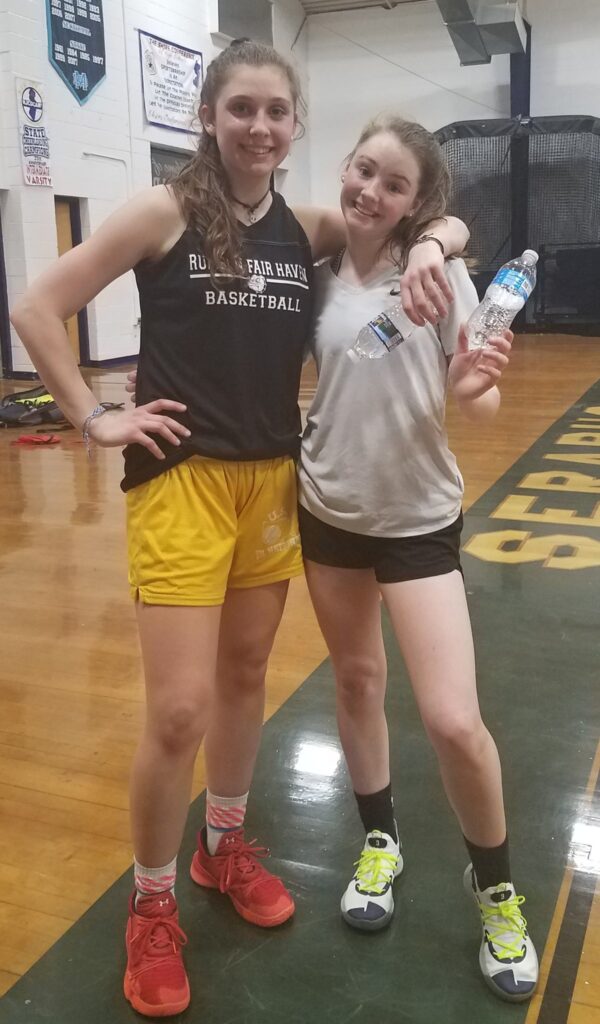 Grace Colucci had some big moments as a freshman. She made big shots and played typical Dave Callahan energy fueled type defense. It appeared she had a big future until last years dream freshman class arrived. Well most of that class is gone and Colucci Is still around. Dave Callahan believes she is motivated by her new found opportunities. She has delivered in the past and nothing says she can't deliver in the future… like this year!!!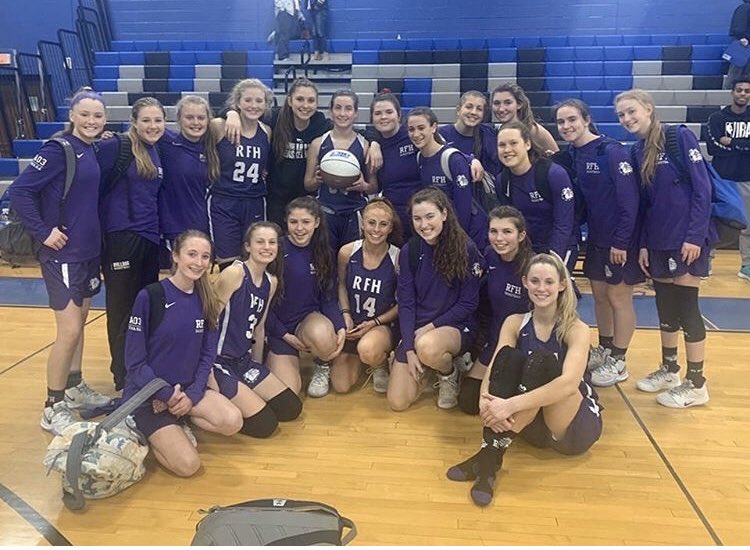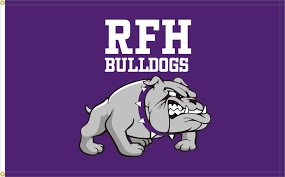 A year ago RFH was one of the deepest teams in the state. But graduation and kids transferring have hit them hard. Some players will need to step up. But RFH has a solid core of players returning. Players who have been in wars and won big games. We seem to say these words every year… "RFH IS REBUILDING". Then every year in the Callahan era, they win a ton of games, play for a state title and have a player nobody expects much of shines like a star. Coach Callahan believes in his kids and his program. He has real senior leadership to lean on this year. He also is in a pod he believes his team can win. Expect RFH to do what they do every year in recent years…play the best competition and then find a way. Except this year there really is only one goal right now.. make it to the Top 8 and play for a SCT TITLE… then let the chips fall where they may and if history is correct. They will fall just the way Dave Callahan's BULLDOGS WANT THEM TO FALL starting Monday!