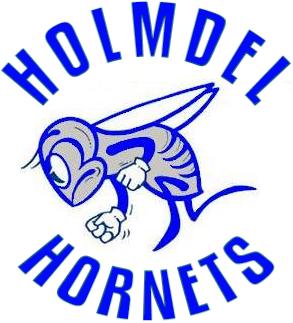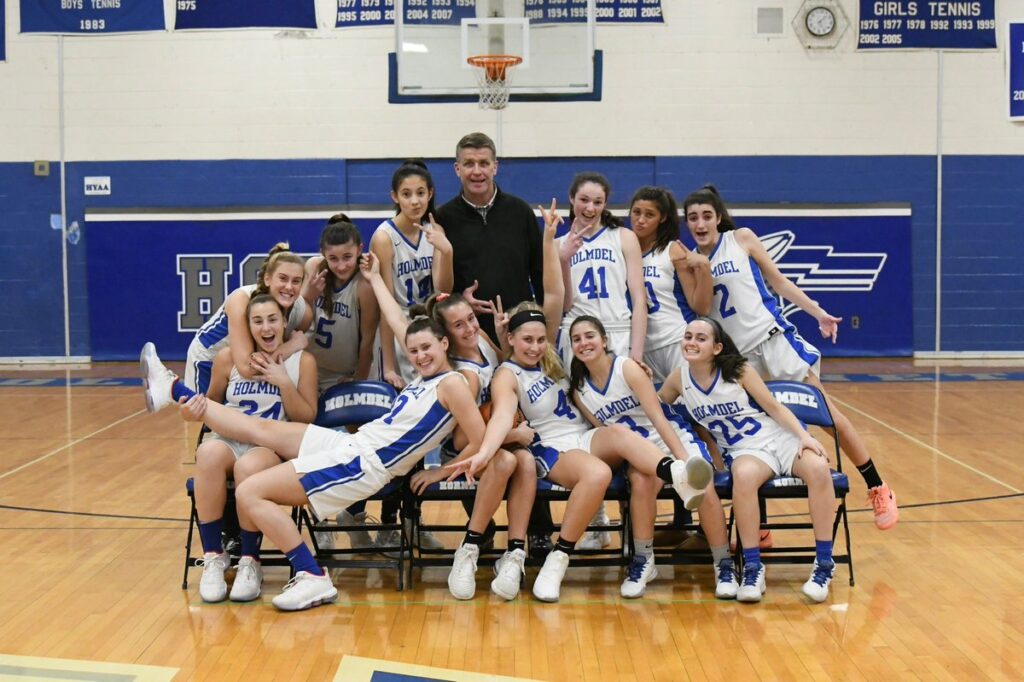 Next week high school practices across the state will begin. Everyone will start out the same way… undefeated with hopes and dreams of making something special happen. The reality is many teams simply do not have all the pieces to always make there dreams come true. Holmdel High School in not one of those schools. They have not only the pieces but a perfect storm may be brewing. Holmdel high school just may be one of the most dangerous teams in the state that nobody is paying attention too.

What have the bulk of the Holmdel high school team being doing this fall? What they do for the most part every year. Keep it low key. You will not find a team of gym rats. What you will find is a team full of talent. A team that desperately needed a few things to break there way this fall. Like maybe a few players developing. Finding a 5th starter and most importantly a healthy group. Well all those things have fell into place nicely. Holmdel has positioned themselves to make a run to play for the SCT TITLE. They certainly have enough senior leadership, talent and experience to make it to the Top 8. The ball is in their court and a big opportunity awaits the Hornets.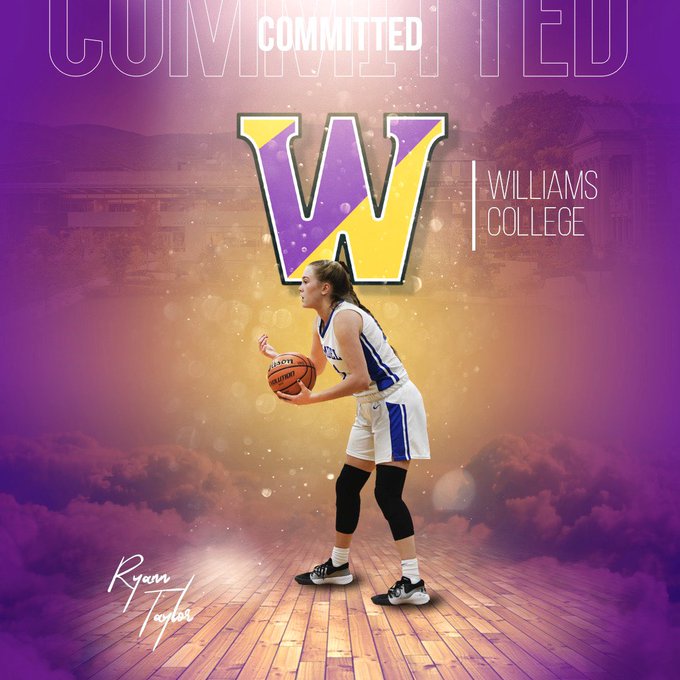 Holmdel has senior leadership, something all teams trying to make that next step, need. Those players who have been in the wars and won big games. Ryann Taylor it seems has been around forever. She has been a mainstay for Holmdel. She has also been one of the most under appreciated player in the Shore Conference. She has played every role a player can be asked to play during her career. Now she will be asked to play her biggest role to date in her final year.. That of a ALL SHORE PLAYER. Taylor who signed with academic powerhouse Williams College has proven over the years she is up to the task. Her track record speaks loud and clear. She has performed magic on the biggest stages. Now she many findly get the credit she has earned but not received over the years An All Shore season would be a perfect ending to a brilliant career.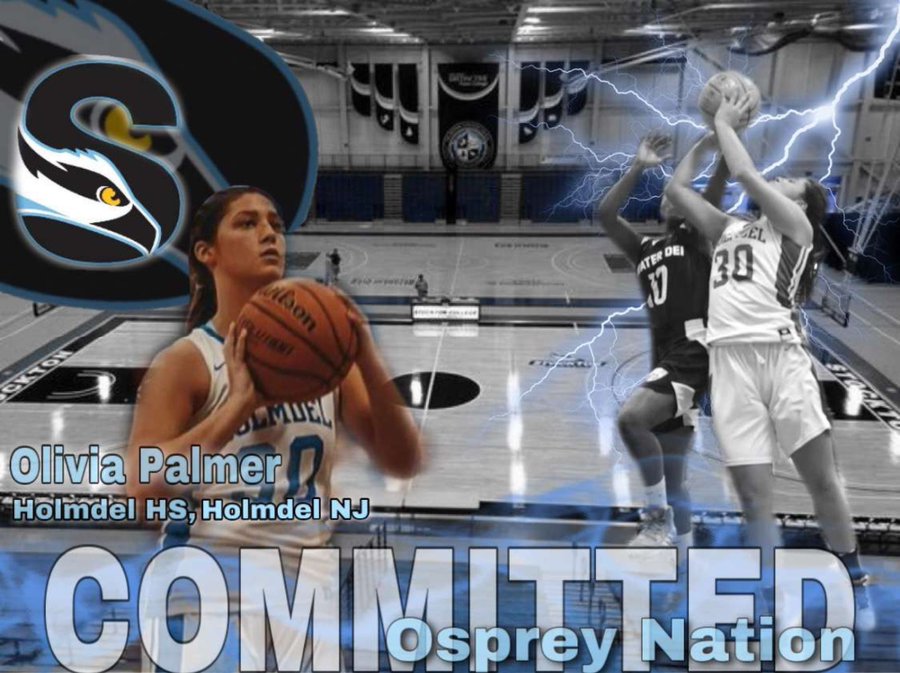 Olivia Palmer has been doing big things for Holmdel for years under the radar. She seems to always play her best in the biggest games of the year. Now she will be asked to have her biggest and best season of her brilliant career, which has seen so many big moments over the years. She will have no distractions from a recruiting front as she has signed with Stockton State University. Now Oliva can focus on leading HOLMDEL to the final 8 and a chance to make a little noise in the SCT TOURNAMENT. Her senior leadership will be rock solid as her game has been throughout her entire career. HOLMDEL HAS REAL SENIOR LEADERSHIP THIS YEAR AND THAT MATTERS.
Now Holmdel may not have a team of gym rats or D1 players. But Abbey Ferguson is aTop 5 Gym Rat in the Shore and a D1 player. She committed to Colgate University. Ferguson has accepted any role asked of her at Holmdel the past to years, to keep the peace. It's shows how much of a team player she truly is. When Holmdel moved her into the starting lineup last year big things happened. Like beating RBC. This year Abbey Ferguson will take on a bigger offensive role with the graduation of Leah Nolan. That is good news for Holmdel because Ferguson is one of the best shooters and versatile players in the Shore Conference.
Katherine Martini is 6'2" and the other gym rat for Holmdel. The junior loves the gym and it has rewarded her this year. Martini is stronger, more confident and a serious nightmare matchup for opponents because she can step out and shoot threes or post up. One thing is clear academic D1 schools will come calling.. she is that good these days. How good you ask? Good enough I believe to be a double figure scorer and rebounder on any given night against any TOP team. Holmdel will be passing out Martini's to opponents all year…Holmdel has two juniors who have made major jumps in terms of development. Holmdel has four pieces as good as any team in the Shore outside of SJV and a team they BEAT last year named RED BANK CATHOLIC.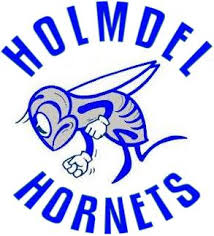 Holmdel played in the toughest girls division in the state last year in the toughest conference in the country. They know better than anyone you can't win in the Shore with 4 players. That will not be a problem for Holmdel this year. That's because not only have they picked up a possible starters. They have a returning player who also has stepped up and easily could be a starter.
Alexandra Loucopoulos is a transfer from Manasquan and Erica Stolker is a much improved guard. More importantly they both can play the position Holmdel most need help at.. THE POINT GUARD SPOT. Loucopoulos played AAU for the NJ BELLES so it was only natural she attend Manasquan as a freshman. But the talented guard got caught up in a numbers game. She played JV and saw few important mins for the varsity. So Alexandra made a big decision. She transferred home to Holmdel and it appears it was a great move. Because she has been welcomed with open arms. She is not moving anyone out of a spot so Coach Ault can play her without drama and politics. He will get a battle tested and much need competitive upgrade to his roster in Loucopoulos. A defensive warrior and a player who will make plays from either guard position. One thing is clear Alexandra Loucopoulos may be the missing ingredient for Holmdel and she no question likes the idea of that.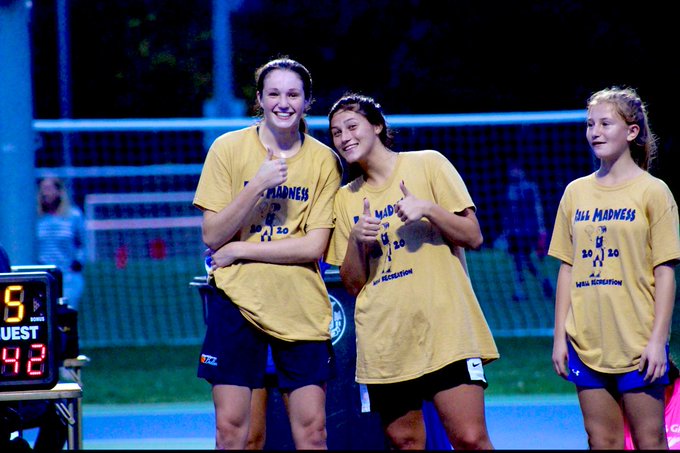 Erica Stolker was a little guard last year. She got spot minutes and was happy with any time thrown her way. Those days are gone because Erica Stolker is not a little guard anymore. She has gotten stronger, bigger and way more confidence. She is a knock it out shooter and high IQ player. Erica Stolker is going to play basketball at the next level. She found herself in the gym it's seems everyday this fall. She is expecting big things of herself this year and why shouldn't she, because she has put the work in and Holmdel is set to reap the benefits. Holmdel has added two unexpected wonderful toys for their intense Coach Darren Ault to work with. The question is can his team match his intensity.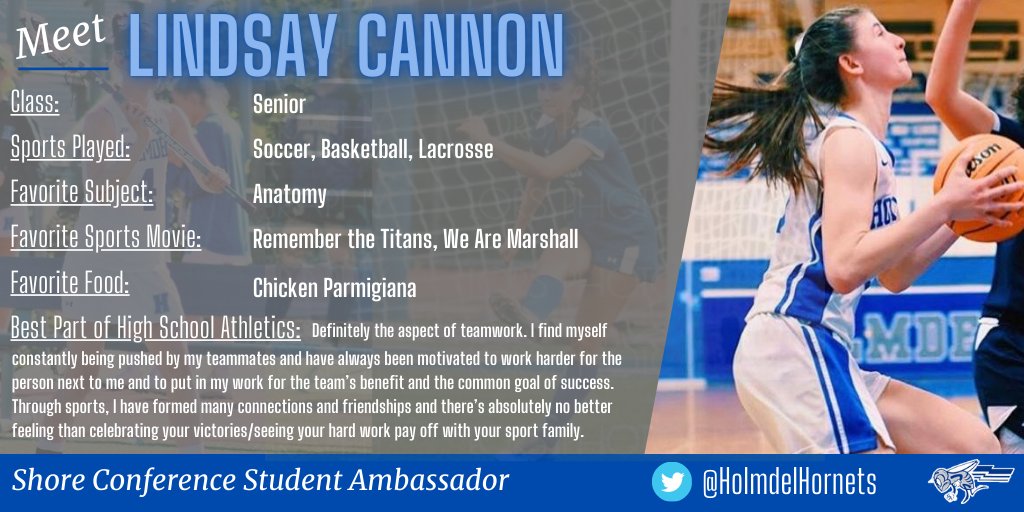 Lindsey Cannon is a senior and last year open the season with a bang. She had 11 points vs the #1 team in the state. She is blood and guts. If leadership and role playing are keys to success. Holmdel has another nice piece. Holmdel has a chance to take that next step because the pieces are in place.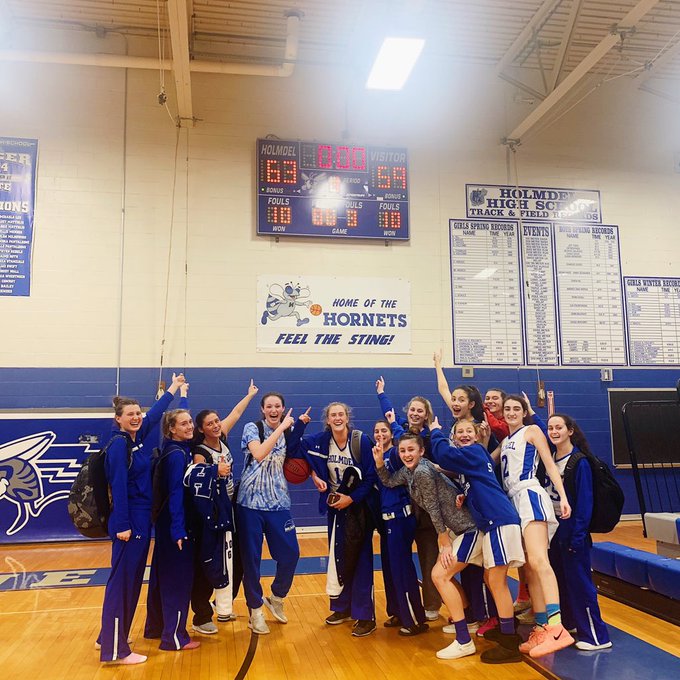 There is a BIG elephant in the room with Holmdel. The competitive nature must get to the next level. As a team they don't exactly train against killers or live in the gym like other top teams. While their Pod may be easier than last year's division. SJV is in their Pod this year, some call that jumping out the water into the frying pan. But starting this Monday that could all change. There is real new life surrounding this team. A mix of old stars and up coming stars to go along with some new added blood. Last year Holmdel had some big moments like scaring top teams and then finally beating a top ranked team in RBC. The question is can they have a few more magical moments this year… the answer to that is coming soon. But all the pieces are in place and Holmdel just might shake up the state of New Jersey. 👏🏀
Read More: Basketball – Shore Conference Reveals Pods, Postseason Plans for 2021 |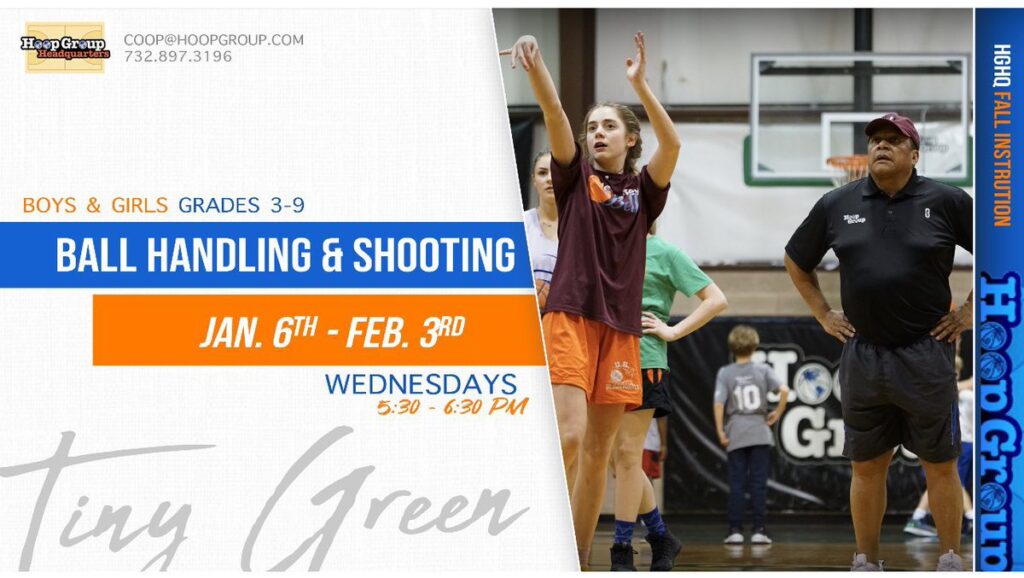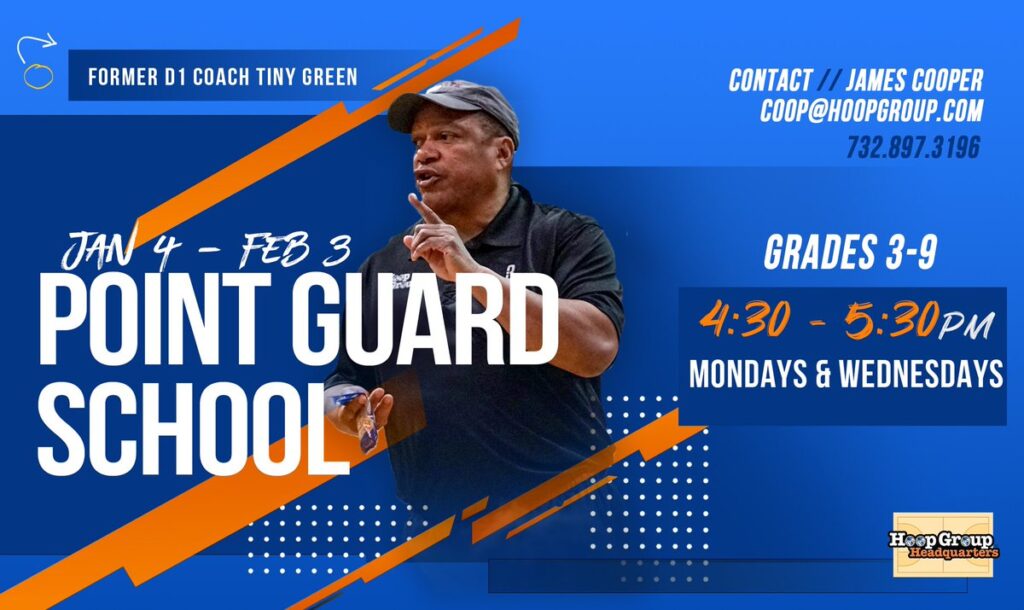 COOP@HOOPGROUP.COM … TO SIGN UP