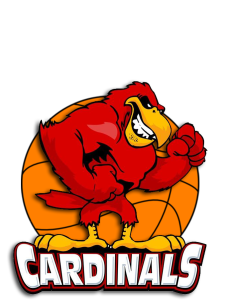 Today's spotlight team is one the features on of the most UNDERRARTED TEAMS on the AAU circuit. They are part of one of the real powerhouse organizations. Paul Martinez has what is to be considered some of the best unknown D1 talent in Central Jersey.  The MARTINEZ  CARDINALS are well coached and more importantly play hard and smart. I have never seen a team with so much D1 TALENT THAT IS UNDER THE RADAR.
Before I start, I would like to clear up a little terminology. When I say a player is a lock Division one player, that means a player has an offer on the table or will have multiple D1 offers at some point.
When I call a player a GYM RAT,  that is a player I SEE PERSONALLY, or on a CONSTANT basic against top talent in the gym. These players get outside there comfort zone and their work ethic is bigger than their ability. These players will be better in college than in high school and can play at a level HIGHER than their recruitment. I believe you build programs with gym rats…they have an added value that recruiters do not get to see. Gym Rats are tough to find as all coaches know.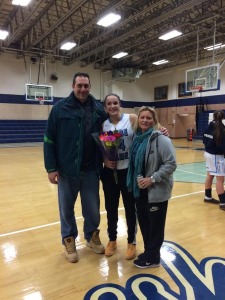 Paulmartinez.v1@gmail.com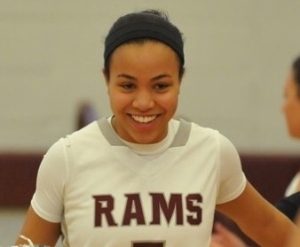 Gabrielle Harris- 5'7"- PG -2016 South River HS-
I had a chance to watch her twice this weekend and came away very impressive. She is quick and savvy with the ball. She already has  1000th points in high school in just 3 years. She is a typical under the radar Middlesex County kid. I love guards that can get in the lane and make plays, she can do this. There is not question, she is a young lady worth paying attention to over the summer.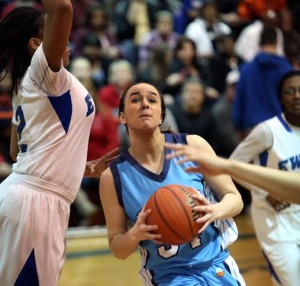 Sam Widmann 5'11"- G/F- 2016 Notre Dame HS
Let me be very clear, this kid is a total BEAST! Any quality Mid Major program not recruiting her needs to get there brain examined. No kid her size plays as hard and with more purpose AND passion that I have seen this year. She is an explosive athletic who is under control at all times. She is physical and runs the floor with energy and has a live body. Her passing skills and basketball IQ is off the charts as she makes everyone around her better. Now to the good part, she can basically defend every postion on the floor. While her jump shot is not pure, you cannot leave along because she will make you pay. This is the sleeper of all sleeper kids….now here is one more little goodie…SHE IS A IVY AND PATRIOT school TYPE STUDENT.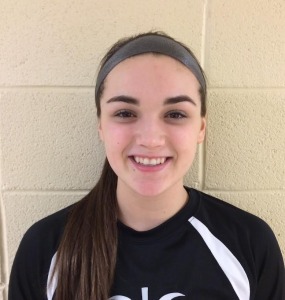 Ellie Cimilluca 5'7" G 2017 Bishop Ahr HS
I love this young lady and the reason why is simple. She competes every single time down the floor. She plays the game the right way and is a play maker. Now here are things that I noticed, first her quickness is super overrated as she went by everyone. Next her strength with the ball was as good as any guard I saw all weekend. Next here is something coaches you better pay attention too…she finishes at the rim in traffic. I believe this young lady has a chance to be a D1 player. She has all the tools needed and she understands what it takes to make her teammates better.  Yet she still finds ways to score herself, because she has nice three point range and a more than capable in between game….ANOTHER KID UNDER THE RADAR! Put her in the Shore and she is a household name….CAN'T MISS POINT GUARD.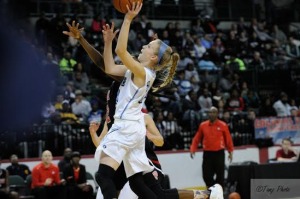 Hailee Jantorno- 5'5"- PG- 2018 Notre Dame HS
She is just a baby, but showed some flashes as she is playing up. She is not afraid to take shots and was aggressive most of the weekend. No doubt a work in progress and I hope to see more of her in time…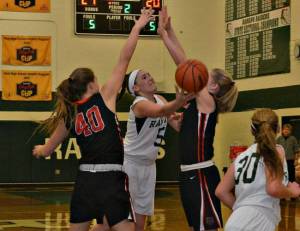 Emily Calabrese- 6'1"- SWING- 2017 Ramapo HS
Flat out a stud and I don't care who she is playing against. She is a star regardless what the competition level, she is playing against. She would be a ALL SHORE PLAYER. The fact that she is just a Sophomore is insane. She is highly skilled and one of the most efficient players I know regardless of age. She can step away and bang out jumpers or post up in the paint. Her defense skills are almost over looked because of all the other talents. How good is Calabrese? Think a more skilled Padavano of Fordham…strong words, but very true. Her high school coach is a former D1 head coach at FDU. Her work ethic is under deniable. If thre was ever a  lock D1 player this is it. She will be the apple of every east coast recruiters eye one day. Now here is something to think about, I don't think this young lady is even close to where she will be one day…SCARY IF YOU HAVE TO PLAY AGAINST HER ONE DAY!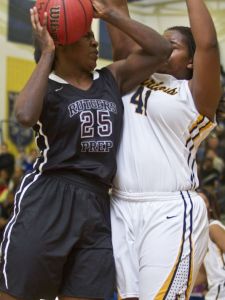 Gabi Redden- 6'1"- PF- 2017 Rutgers Prep HS
She has a college body right now. She is aggressive and plays all out on every play. She is a. post player than can rebound box to box and defend in the post without fouling. There is no question she could be HUGE steal one day. She plays off her feet and is still learning how to play. But what she does have is size, athleticism and skill sets away from the basket. She will run the floor and is not afraid to set aggressive screens for teammates…she is other steal on a team loaded with players who are under the radar. ANOTHER FUTURE D1 PLAYER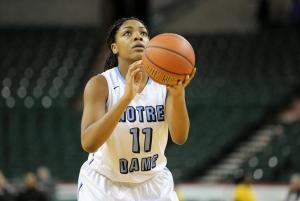 Nneka Ezeigbo- 6'2"- PF- 2016 Notre Dame HS
Its almost a joke this kid is not more of a household name, she has a college ready body and crazy athleticism. Nneka is a work horse, who is Ferocious on the boards with great hands. Runs the floor and more importantly understands spacing and running lanes. She HAS the potential to be a dominate player at the next level one day.. because of her size and attitude. This kid has a chance to be very special one day. This is a clear example when talent, size and athleticism meet a wonderful work ethic…can't miss future D1 player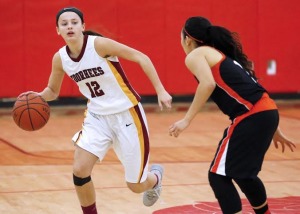 Allie Best- 5'9"- SHOOTING GUARD- 2017 Voorhees HS
Look at the size, now look at the ball handling skills and finally not just the pure jumper but her range. This all adds up to a future D1 lock player, who could one day be one of the best PURE shooting guards in the state. She is long, lanky, sneaky quick and has a winning personally. I like good kids who are respectful and have parents who are not out of control. This kid fits the bill 100% and she is a real teammate. I get the feeling this kid is going to do something special before she is done. She already has a full understanding of the game and off the charts skill sets. There is no question this is a young lady with a major upside and I won't pretend to say I know what her final level of play will be….I just know its D1 the question is only….HOW HIGH!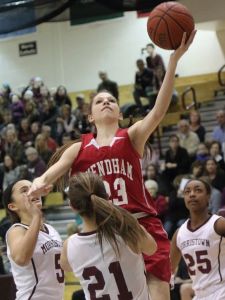 Ashley Gehrin- 5'8"- G 2016 Mendham HS
COACH MARTINEZ SAYS "Shifty combo guard with a ability to slice her way through the defense. Quick first step gives her the ability to get her feet in the paint and creat scoring opportunities. Good Defender"
MY THOUGTHS ON THE MARTINEZ CARDINALS
This crew shocked me this weekend. They have post players, point guards and shooters. This is a compete team for college coaches to watch. There is no way this team has gotten its due. They play hard, smart and as a group. Paul Martinez is a very underrated AAU coach. His teams play the right way and more importantly, he showcases his team with a real college style of play. THIS IS A GROUP THAT COULD BE THE TALK OF THE SUMMER BEFORE ALL IS SAID AND DONE
CORE SKILLS TRAINING STARTS TONIGHT AT 6PM ….