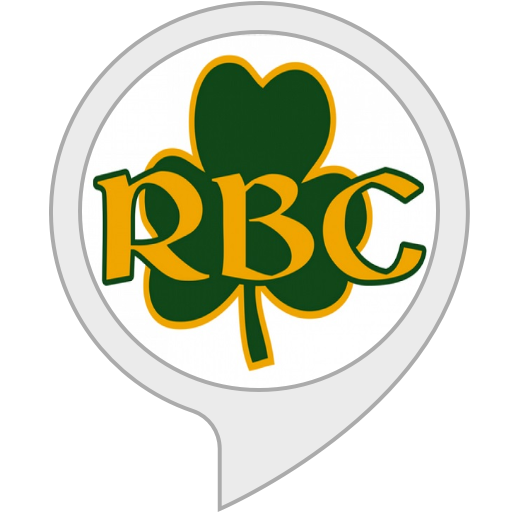 RED BANK CATHOLIC has been a state power for years. In many ways they are the gold standard for girls basketball. Joe Montano has won more SCT TITLES than any coach in the Shore. He is the winningest coach in Shore history. RBC are the Yankees of girls basketball. In all of Joe Montano's career this might be the most challenging group.
When RBR beat RBC two years in the biggest upset in recent SCT HISTORY, it was because RBC is young or as one shore coach put it sarcastically "yeah there always young". When Holmdel beat RBC last year. RBC fans said…things happen sometimes it's not the end of the world. When RBC blew a 17 point lead to Rutgers Prep, they were not healthy. Finally when they lost to RFH last year they had run out of excuses. This year nobody will care about the excuses and the expectations are high as they can get. The Casey's are NATIONALLY ranked and have the best starting five in the state of New Jersey. All eyes will be on RBC and no matter of excuses will help wash away any disappointments in the past except a SCT TITLE.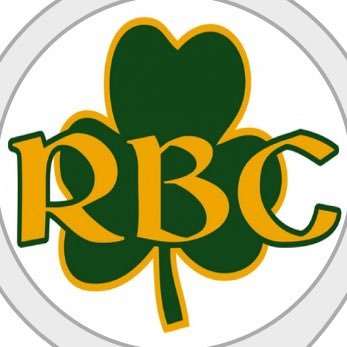 RBC roster is talented from top to bottom. There are 7 D1 locks and a possible 8th. They have 3 power 5 players, the best center in the state, the best pure point guard in the state and have the most recruited and possibly the best player in the state. They have a returning 1st Team all Freshman Player. Two massive transfers and maybe the MOST IMPROVED PLAYER in the entire state. RBC has seniors, experience, new blood and a coach many believe is the best in the business on their side. On paper they look like a tough out for any team in the country. But basketball is not played on paper and RBC will challenged to live up to the hype and tradition of the program because EVERYONE ROOTS AGAINST THE YANKEES.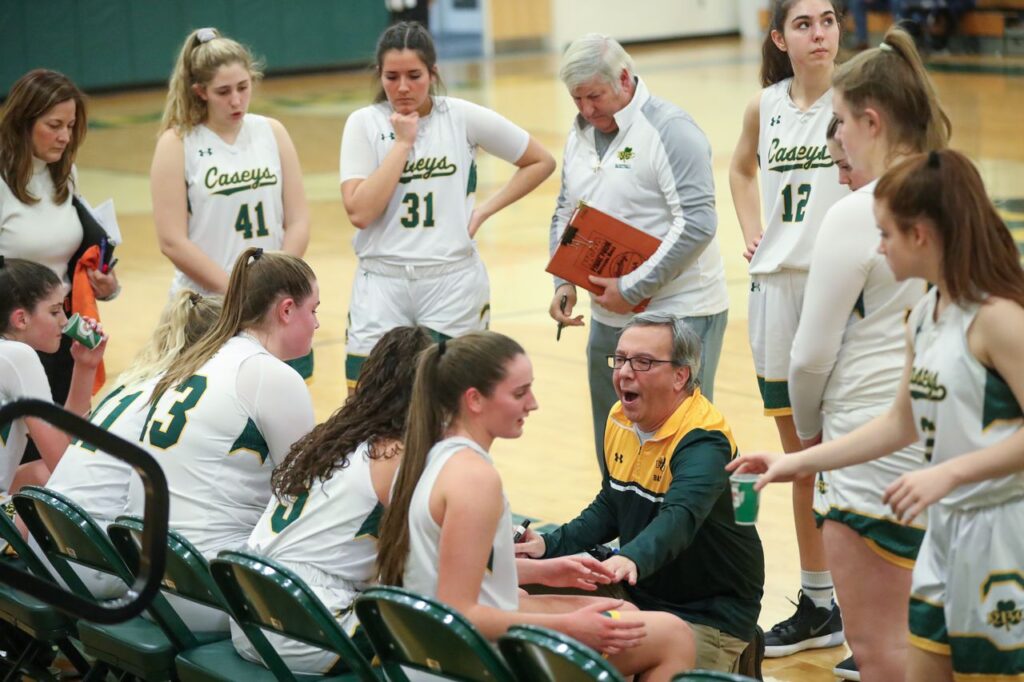 Last year Joe Montano saw a RBC team do something no RBC team perhaps in Coach Montano's history do. They did not get better as the season moved on. RBC has long been known for turning up the heat late in the season. Last year we witnessed RBC collapse down the stretch as the wheels fell off a team many believed at one point was the best in the state. It's started with a lack of leadership and inability to win 50/50 balls, rebound and defend. In other words the hard things. When Manchester mercifully put RBC out of there misery with a blowout win over RBC in the SCT. It was clear something hard to change. That may have started this summer. As the reality has hit that many believe RBC is a paper tiger at best.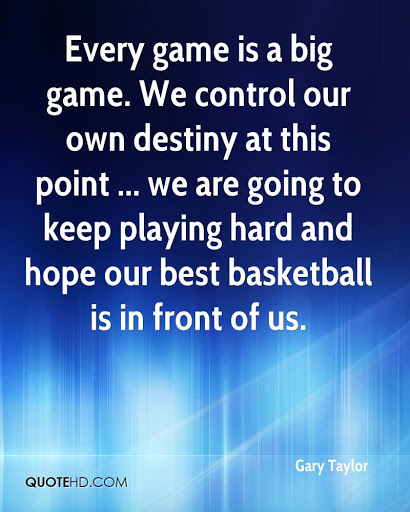 Last summer a coach said these words "RBC is the fun bunch" meaning they have too much fun, joke around too much and lack leadership. He may be right. In order for RBC to regain its status as an elite team they will have to answer a few burning questions. Like where is the team chemistry? Clearly a issue these days. Who is the team leader? More importantly will anyone follow that leader? Next can anyone make a big shot in a tight spot? Not one player on the RBC roster has hit a game winning shot in the past 3 years. Finally is there anyone capable of turning this fun bunch into the serious bunch.? Joe Montano truthfully just may be the only coach capable of this. His patience with this group has been tested to the limits. There is no question, the answer to these questions are not going to be easily answered until after the season. But RBC has seen a number of players in the off season grow up… today they will start a new journey, with same old goals… the question is has the mindset changed?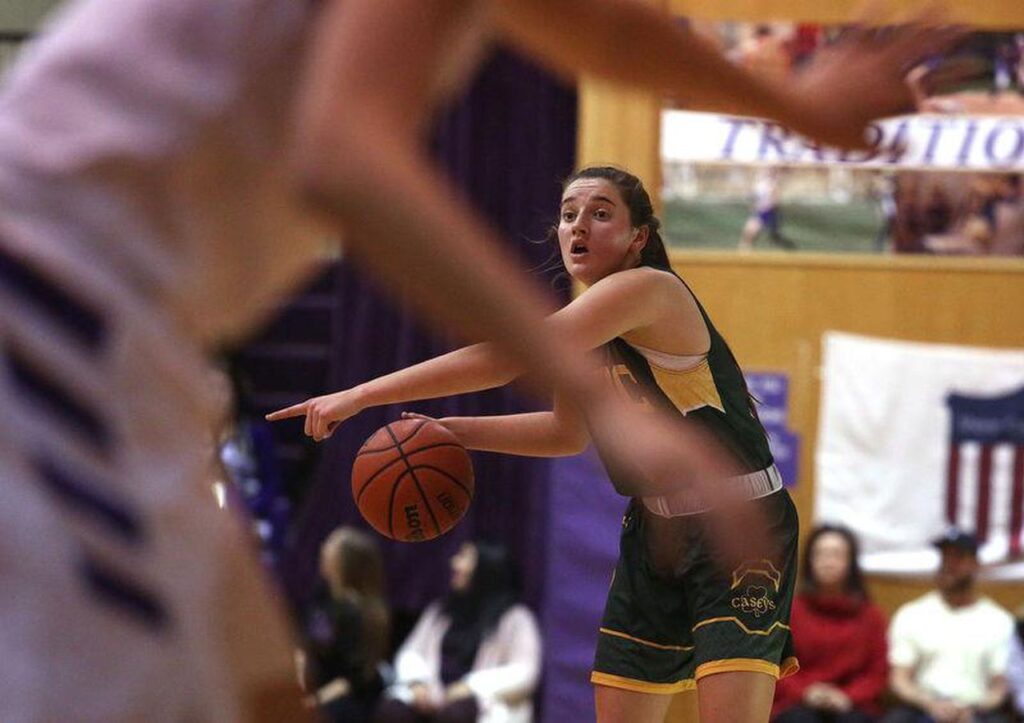 SOPHIA SABINO is the ultimate floor general. She is also maybe the best pure point guard in the entire state. She signed with Fordham University this fall. Ending a stressful recruiting experience. So a clear mind and focus should be there all season. She grew 2 inches this summer and her new found strength will serve her well as will her new found deadly jumper. She is RBC's most important player in that she is the only player on the roster Coach Montano cannot replace. She is the only player on the roster with a defining win or big game on a big stage on the current roster. But that was three years as a freshman vs. state champ Manasquan. She is the only player who can reach back and remember a big win and performance on a big stage. As Sabino goes, RBC will goes there is no other way to put it.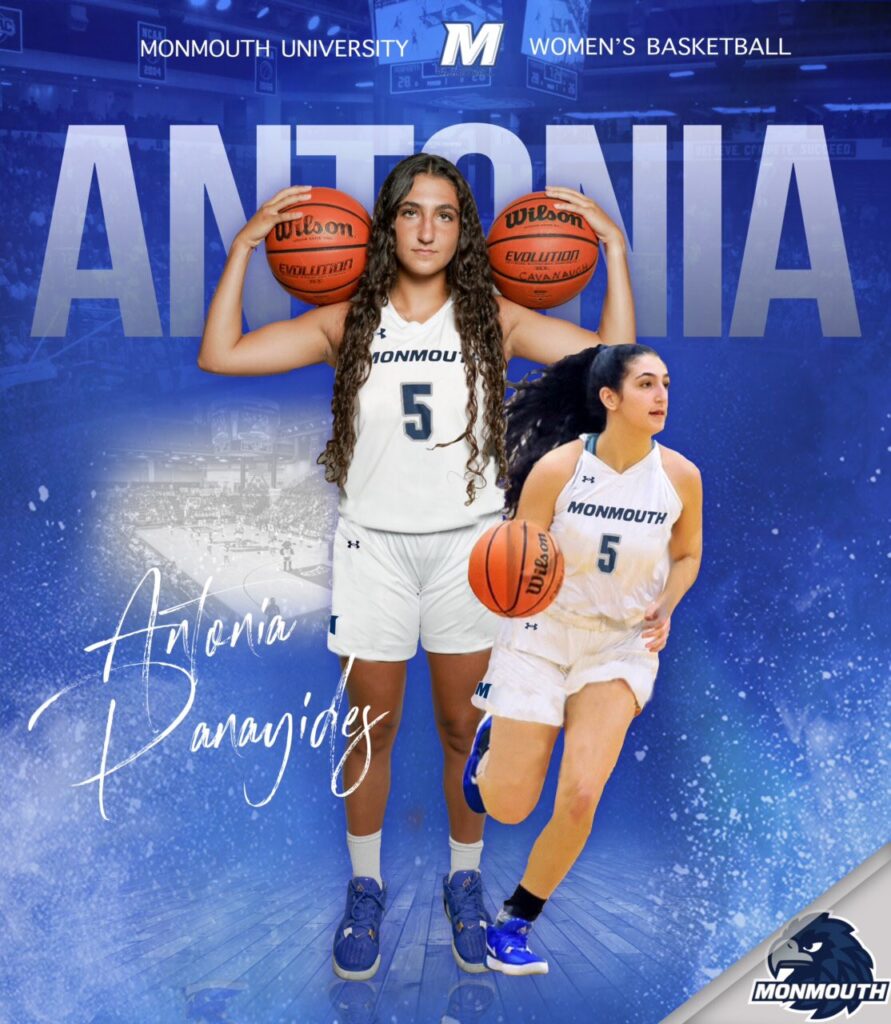 ANTONIA PAYNAYIDES is the heart and soul of RBC. She is the one player Joe Montano knows will show up every night. She may be the one player on the team that could provide the true leadership so badly needed. She was named a Captain this season. She signed with Monmouth University in the fall. She also was one of the best players in the Shore this fall. She had a monster fall preparing for her senior year. She has turned herself into a high percentage shooter and elite decision maker. She is a physical presence and warrior. An All Shore season might be in the making.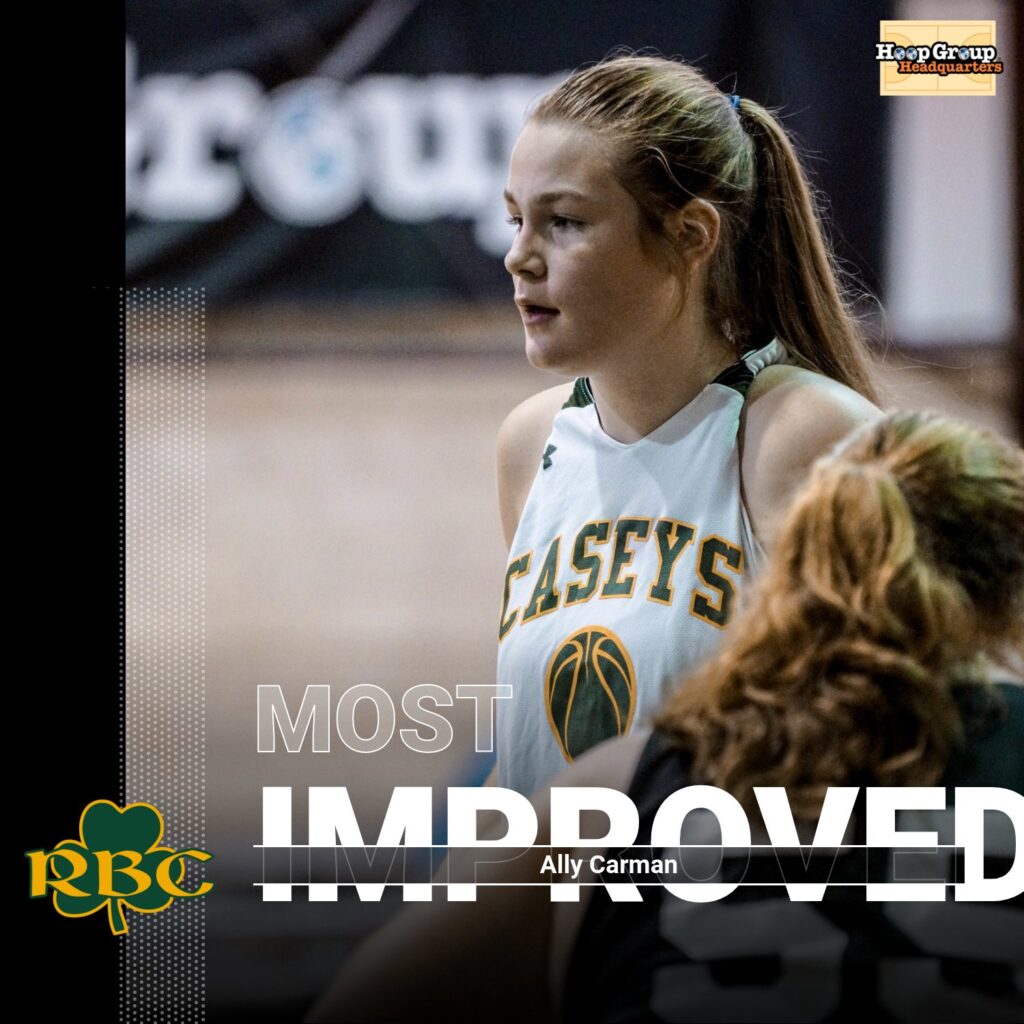 ALLY CARMAN, all things RBC start right here. She is the toughest matchup in the state of New Jersey. She is in the best shape of her life and is a offensive force. Now throw in she has removed recruiting off her stress list… She signed with Boston College and Ally Carman could be a bigger problem than ever. She was RBC's leading scorer last year. The question is can she play more than the 18-22 minutes a game she played last year? Her production based on minutes played is off the charts. A bigger question is can she improve her defense. Because if she does Coach Montano can play her longer which would make RBC a better offensive team. ALLY CARMAN may be the one player no other team has a answer for.
JUSTINE PISSOTT is closing in on 6'5". She also just may be the physically the strongest player on the RBC roster. Her transformation physically has been remarkable to say the least. She also may have been the best player on the Philly Belles roster last summer. After being recruited by just about every team in the country, she picked the U of Tennessee. She is the best shooter.. many believe in the country. She has spent tbe off season working on her post game. She also will make a run at DEFENSIVE PLAYER OF THE YEAR. That's because she has turned herself into a defensive nightmare for opponents. She can now defend all five positions. Pissott will no question have to be the best player on RBC's roster if they hope to add another SCT TITLE to their legacy.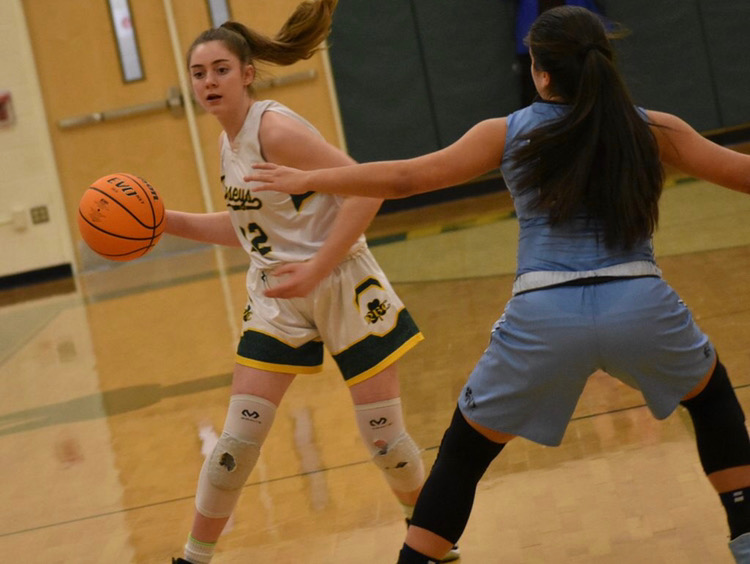 CASEY PRIOR was 1st Team All Freshman a year ago. She was a skinny little girl. What a difference a year makes. These days she is two inches taller, 15 pounds heavier and is way better than her banner freshman year. Her confidence and talent are off the charts. Make no mistake she is very capable of having monster nights this season. She is a total teammate and plays her role to perfection. Here is a dirty little secret. You know that question about who is making a big shot for RBC? Well Casey Piror was RBC's most clutch player all season last year. If RBC needs a big basket. This just may be the place to go… the track record don't lie.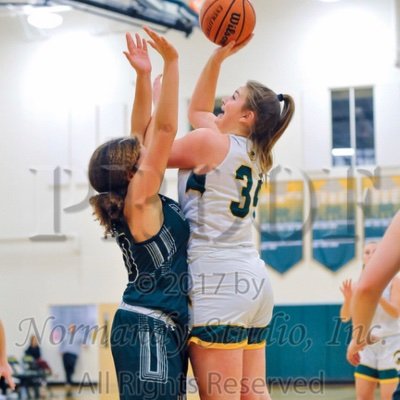 EMMA CARMAN, if there is one player who may put RBC over the top… look no further than right here. Emma Carman had a dominant fall. Her jump shot was Deadly as was her rebounding and defense. Right now EMMA CARMAN is living up to all the expectations everyone predicted a year ago. While she lacks the experience of others there is no doubt Emma Carman can be a huge difference maker for RBC. Her ability to feed the post and score are just what the doctor ordered for RBC. She just may follow in her sisters footsteps and win the Most Improved Award this year.
MOLLY KELLY this fall looked like a serious impact for RBC. The point guard made all the right decisions and moves. How good was Molly Kelly? Good enough for me to call her a D1 lock one day. The RFH transfer has shown something, RBC needs in the worst way… LEADERSHIP. She is a true point guard that knocks down shots. Do not be surprised to see she and Sabino in the backcourt together at times. Why? Kelly is a serious defender and high IQ player. If she doesn't start she will get serious minutes. Molly Kelly is home where she belongs now and could be the missing piece to the RBC puzzle.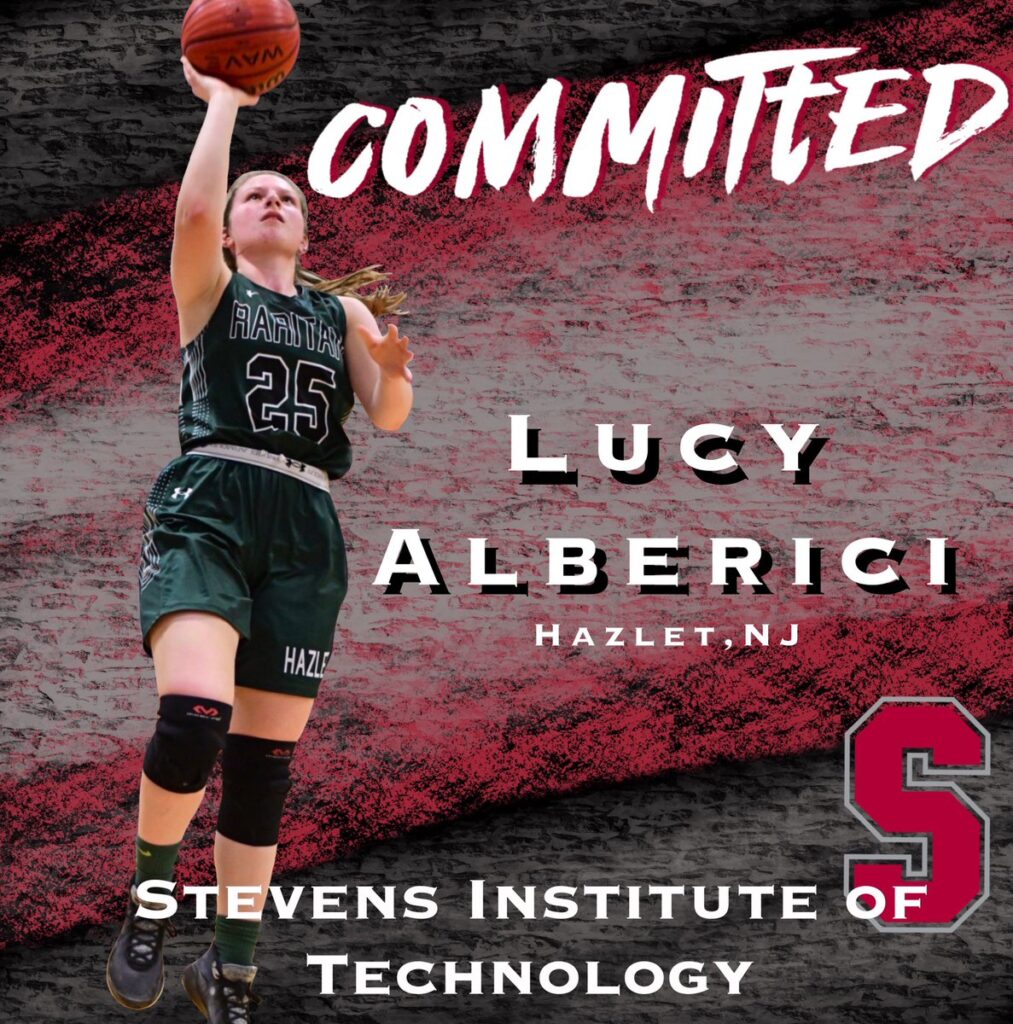 LUCY ALBERICI, is the biggest transfer in the shore. Why? She gives RBC three things they need in the worst way. A player willing to be an Indian not the chief, a serious rebounding wing player and a willing passer. LUCY can score big or affect the stat in other ways. The big thing is she is unselfish. She will either start or come off the bench. She is a seasoned veteran with the stat sheet and track record to back it up The Stevens Tech signee no question is tbe biggest pickup of all the SCT serious contenders.. she is a major impact on both sides of the ball and in the locker room. This is a serious difference maker on those big game nights.
RBC will once again be everyone's biggest game. They will have a target on their back, something they are use too. The National Ranking won't help. They know winning personally awards will not come there way for one reason. The name on the front always trumps the name on the back at RBC. This team is older, stronger, bigger and wiser .. But there still RBC and nobody wants to see the YANKEES WINNING… but RBC JUST MAY BE GETTING SERIOUS ABOUT A SCT TITLE.