The crossroads is never an easy place. It's like a big fork in the road. Especially when making a choice to play in college. The fork points many ways. One way is to the world of D1 basketball. That road is filled with many ups and downs. It's certainly not an easy road. Often when kids get to that fork in the road, they're tired. They tired of the grind. They're tired of AAU. They're tired of hearing about other kids going D1. But most of all, there tried of all the questions. Like where are you going to school? Who is recruiting you and so on? It's at this point many kids make a decision. The decision is a simple one, take the road to D1 or not. '24 RUMSON guard Raquel Guidetti is at that fork in the road.

If there is one thing that RFH COACH Dave Callahan knows it's guards. He has coached and developed some of the best in the state. Last year he watched as Raquel Guidetti became one of the best guards in the shore. After transferring from Ranney. Raquel Guidetti got off to a slow start. But Coach Callahan stuck by his talented guard and she rewarded him with some outstanding play. So much by the time the season ended. RFH was one of the hottest teams in the state. A whole lot of that had to do with Raquel Guidetti.
Check out my end of the season highlight, had an amazing season this year can't wait for next year! @RFHCoachCal @CoachJimmy_O @unitedNJaau @ushoops @nlowe11 https://t.co/lO6FNJ3r6p

— raquel.guidetti (@RaquelGuidetti) March 18, 2023
Raquel Guidetti,  has been a bucket since the day she put on a high school jersey. She had over 600 points at Ranney and scored over 300 points last year at Rumson. She will soar past the 1000 point mark this year. She was ALL DIVISION FIRST TEAM in the best Division in high school basketball last season. B North is filled with P5 and D1 players. But for some reason Raquel Guidetti. is still in search of the D1 holy grail. She wonders how players she has out played for years has offers and she has been asked to wait. She has a college powerful body at 5'10". She is strong, quick, explosive and a deadly shooter off the bounce or spotting up. She also is as physical as it gets. So how can someone playing against the best competition and being one of the best players be sitting on the D1 board you ask.  I know the answer, circumstances. And those circumstances has put her at the crossroads.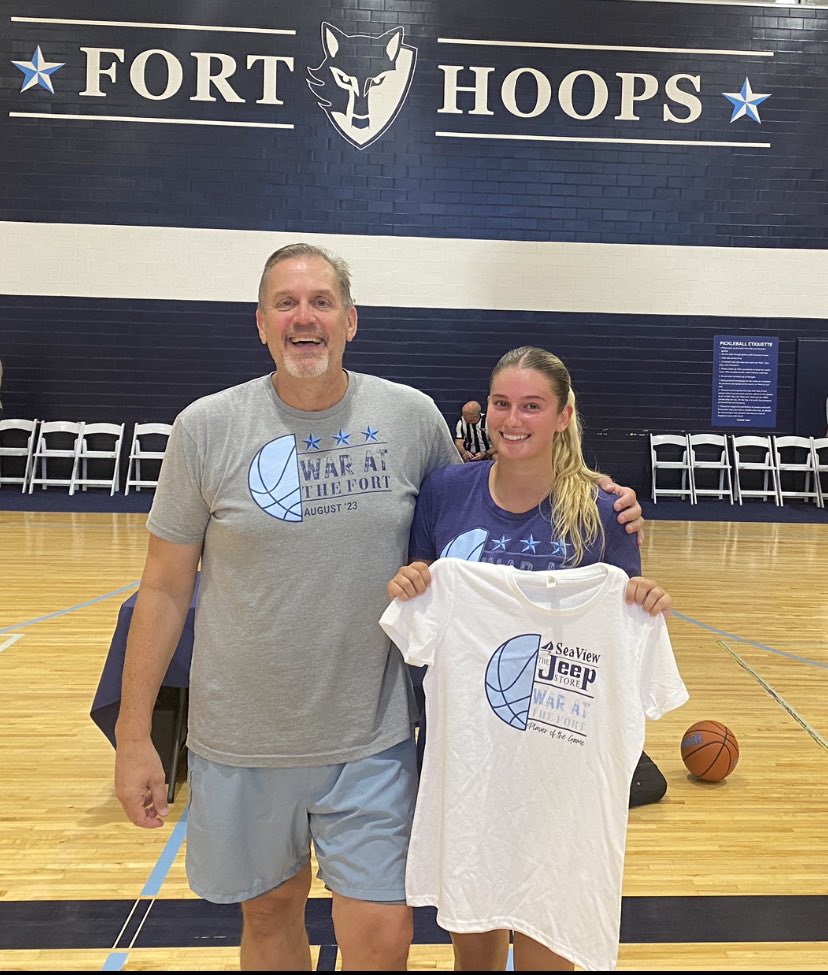 Raquel Guidetti,  got lost at RANNEY her first two years. She scored a lot of points and even helped Ranney crack the Top 10. But Ranney is not SJV, RBC or RFH. Many, including college coaches paid little attention to Ranney. Raquel Guidetti was doing some of her best work in the darkness not the spotlight. Now RFH has given her a chance to be in the spotlight. But Raquel Guidetti is trying to make up for lost time. She spent the summer with United U17 team. But many of the tournaments UNITED  attended were out of her recruiting wheelhouse and it was her first year on the team. Circumstances again and again seen to have make life hard for Raquel Guidetti. But she has found a home and a place that will allow her to showcase her game this year. That's because RFH is betting that Raquel Guidetti is a star. And who would  question Coach Callahan when it comes to producing star guards. Julia Corsentino(Marist) and Tori Hyduke (UMass) were rock stars and he believes Raquel Guidetti takes a back seat to none.
Heads up college coaches we got a D1 alert '24 Raquel Guidetti is straight up cooking here today at the Hoop Group fall league pic.twitter.com/EEEcPWi5jl

— Coach Tiny Green (@TinyGreenNBS) October 18, 2023
Last night I watched Raquel Guidetti go to work on the talented RBR team. She dropped bombs from the parking lot. She came off screens to the left and right and displayed her magical pull up game. She over powered guards at the rim and used beautiful floaters high off the backboard against the all 6'2+ RBC front line. It was real show stopping type stuff. Her game clearly transfers to the next level. The only problem was no coaches were watching. Just like she didn't have an open gym at RFH where coaches could see her in her element this fall. Again circumstances has risen its ugly head again for Raquel Guidetti.
These days Raquel Guidetti is just looking for a break. She is waiting until coaches can catch her in action during the season. She lives in the gym doing all she can do to stay ready for the up coming season. She knows she is a D1 player. But she also knows there are no promises. That fork in the road can be dangerous if you pick the wrong way. But then again Raquel Guidetti has always had success on a basketball court. That's has never been her program. A little thing called exposure is and she clearly is not ready to settle for anything less than getting her well deserved due from college coaches!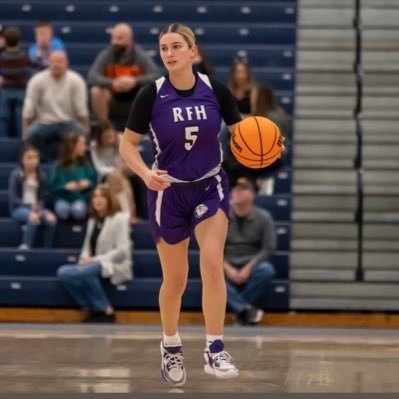 Raquel Guidetti, may not know this but she has time. She has time to make her dreams come true. That's because she has something very valuable, TALENT AND LOTS OF IT. Soon like so many before her  somebody will notice her. Soon she will get the spotlight and soon that fork in the road will lead to her making her dreams come true… Raquel Guidetti.has plenty of time to think about what lays ahead.
SIGN UP NOW!
18 spots are available… all in high school are welcome to register ⬇️https://t.co/48FWYOyEIr pic.twitter.com/24wFjKVfie

— Coach Tiny Green (@TinyGreenNBS) October 18, 2023