There are many thoughts in head as the school years kicks off.  There are so many RAMDOM THOUGHTS, I really don't know where to start. So there is no today I will just fire off some topics.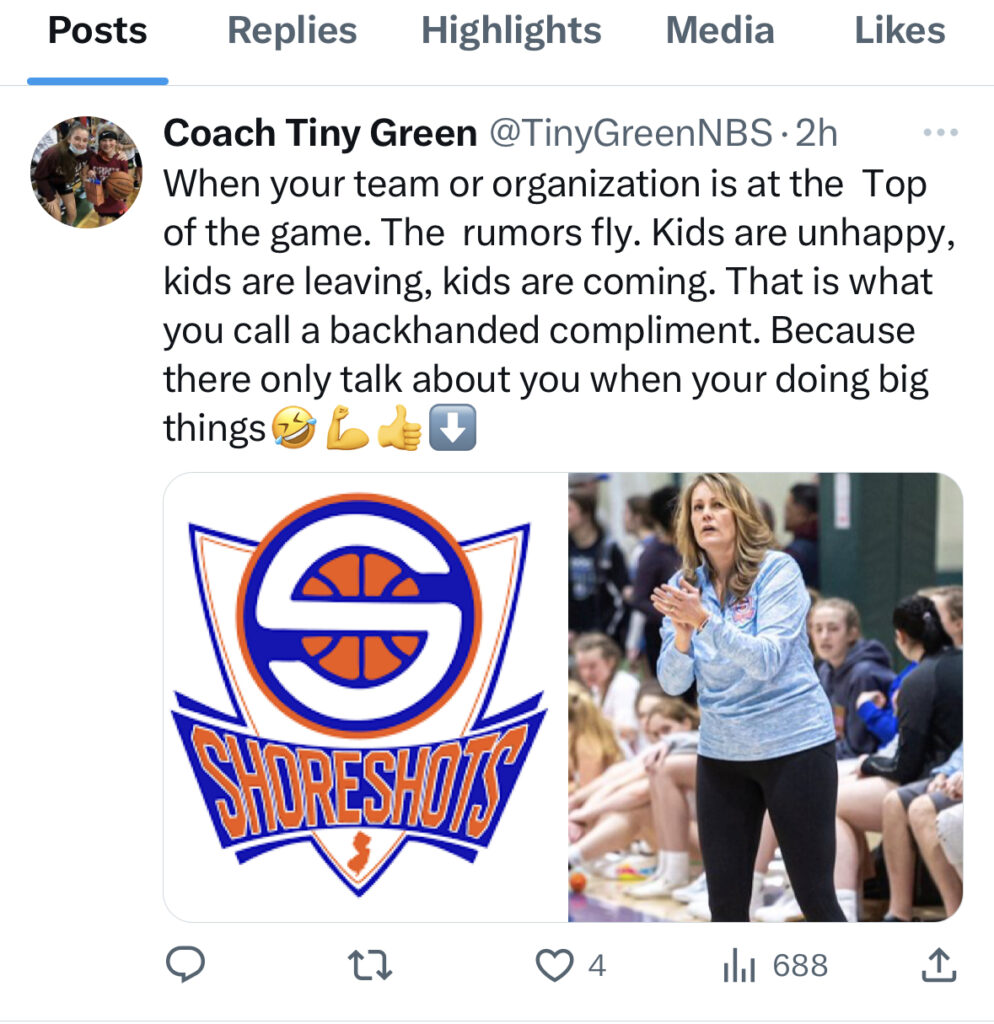 The rumors surrounding the Shoreshots program is the biggest compliment to Tracey Sabino that she has ever received. It seems everyone has something to say about her program. It's the price you pay for being the GOAT!  Now most of the things being said are  rumors and just folks making up stories . It's really folks hoping that they can take the Shoreshots program down a peg. Good luck on that. They only talk about you when you're the big dog. Right now the Shoreshots are the biggest dog of all.
Camryn Gardner for my money is by far the best senior still on the board. Gardner has has a rough  6 months. She got hurt  last year and missed most of the high school season. Then was thrown a curve ball when Coach Karpell did not coach the GEMZ u17 team. So she changed teams in the middle of the recruiting period. She is a mid major plus player. Someone is going to get a major steal. Many times circumstances. Are a recruiters best friend

It amazes me how when kids commit then do less and less. I wonder if kids really understand that coaches no longer fell obligated to let a kid stick around who is not producing. I have never seen so many kids pack it after committing. There are going to be some disappointed coaches at the next level  come this time of year next year.
Why is it that parents are so concerned with rankings? It seems all kids do these day is attend events that somehow will help them get ranked. Coaches know the rankings are nonsense. The McDonald ALL AMERICAN GAME is an inside deal and picked long before the team is chosen. It's called politics.
AAU tryouts in August, you have to be kidding. Now what really breaks my heart is kids in great AAU situations being advised to change teams. Why? Ego and in some cases kids are going to find out the hard way, it don't take much to put your recruiting on life support.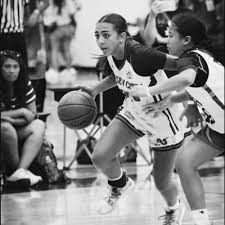 I feel like Trinity Hall's Nina EMNACE Is the overwhelming front runner for Player of The Year. But if you're looking for a real dark horse. Look no further than KATIE COLLINS OF MANASQUAN .
I don't think anyone in the Shore understands how good DANELLA Matus of SJV is going to be this year. In fact if you asked me to name the 3 best two way players in the Shore. I tell you right now she is in the conversation.
Speaking of SJV can people please stop talking about how they are so beatable. Has  Coach Karpell put in her press yet? Has she had her team in practice team teaching her philosophy? Lord it reminds of last year in the summer. "SJV is going to lose a few games in the Shore" yeah right. Not as long as that women is coaching there not. All your doing is pissing them off… MISTAKE
Right now I really only believe 3 teams have a legit chance to win the SCT. RBC, SJV and TRINITY HALL. They all have three things in common. Committed kids throughout the roster, strong minded coaches and talent. But if your looking for a spoiler team, ST ROSE fits the bill.
So here is my ALL SHORE TEAM BASED ON THE SUMMER and Development 
NINA EMNACE – Trinity
DEYVN QUILEY- Manchester
JULIA KARPELL- SJV
KATIE COLLINS- Manasquan
TESSA CARMAN- RBC
ELI CLARKE- Ocean
2nd Team
CHRISTINA LIGGIO- RBC
ADDY NYMCHECK- RBC
MADISON KOCIS- SJV
MEGAN SIAS- TRN
ALLISON CANNON- HOLMDEL
MACKENZIE TEEVAN of Holmdel right now is the apple of to many coaches eyes to mention. She has really gotten to the finish line this summer with her work efforts. She could be a force this year.
Ocean County basketball has come to a total standstill. Most of the teams in the county cannot  fill a full roster. The youth development programs in Ocean are non existent. Not one team in Ocean will be ranked in the Top 10. Thank god  for EMMA THORNTON of BARNEGAT as she is the only underclassmen that will be actively recruited in the county. 
St. Rose new coach Chrissy Hatfield saw her team have an excellent summer. They showed disciple and lots of unselfish play. It's clear accountability will be playing a bigger role this year. The real question is can she scoop up players in the 2027 and the all important powerhouse 2028 class.
I think the two biggest surprises this year will be Lizzy Mitchell of St. Rose and Shannon Heine of Manasquan. Mitchell's new found growth and strength has taken her confidence to a new level. Shannon has turned herself into a real player maker and ball protector. She simply doesn't turn the ball over. People are going to shocked by her efficiency. Both players have moved to  D1 status
There is no question who the GOAT is in the freshman class. Tatum Sharpe and Lissy Lyons have been running neck and neck. But it's clear Lissy Lyons will enter the season has the #1 freshman. But FRESHMAN OF THE YEAR is a different story. That often comes down to playing time. I'm thinking Callie Decker of St. Rose if she gets a legit shot at competing for playing time.Then Bella Orlando of Middletown South who spent a large portion of the summer injured.
MY UP TO THE MINUTE TOP 10 looks like this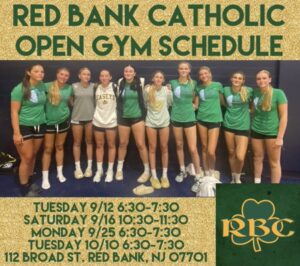 1. RBC- not much debate here right now. It's been a long time since they were the favorite.
2. SJV- let's see how they mix come January. Lots of talent and battle tested players
3. TRINITY HALL- they could be Top 5 in state. But can they take the next step?
4. OCEAN TWP- this ranking has to have you wondering, what am I thinking. Didn't you say that last year too?
5. St. ROSE- if they have team accountability look out
6. MANASQUAN- some old red flags have reared their head. But there is time, lots of it
7. RBR- JT trying his best to go unnoticed it won't work.
8. RFH- The roster has all Two sport players. So wait till January.
9. HOMDEL- two D1 players, then what?
10. RANNEY- players coming and going. But this version has all the makings of a surprise team.
Point Guard School starts Monday at Hoop Group. I think every kid should attend this class. But then again what do I know.
There are Open Gyms starting next week. I think the trainer in these open gyms are very important. They have to be reminded it not a showcase for them. Layups, one on one… 3 on 3… she'll defense and play for 40 mins… schools are only allowed a hour!
I feel bad for kids in programs that are good players who don't have enough players to run an open gym. It so wrong they cannot go to be guest at other gyms.
I 100% have come to the conclusion 95% of the people don't understand the recruiting process. It was really sad stuff watching kids going to elite camps this summer(especially freshman) and not being  ready, once schools form an opinion  of a kid, rarely does it change.
Love  hearing kids this time of year talking about being loyal to there AAU team. It's laughable because once the scholarship don't arrive everyone is out the door. Never believe one thing a parent says when it comes to AAU. There all trying to position there kids to succeed and if that means your kid suffers… THEY DON'T CARE… it's called AAU for a reason so don't act surprised.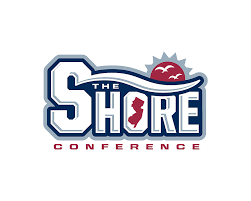 Finally it's a new year in the Shore. Expect anything. But what thing we all can count on is this ⬇️
THE BEST CONFERENCE IN AMERICA BEING JUST THAT  AGAIN
TRAINING AT HOOP GROUP STARTS NEXT WEEK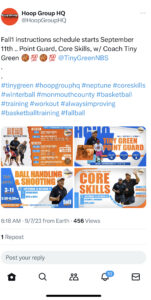 Was MONDAY- Point Guard School
TUESDAY- CORE SKILLS TRAINING
WEDNESDAY- Point Guard /BALL HANDLING and SHOOTING
THURSDAY- CORE SKILLS TRAINING