---
My blog today is for any coach trying to upgrade their talent, upgrade their culture and  who wants drama free kids that can deliver . That have the ability to be dominant on both sides of the ball. Today I'm going to tell you about one of if not the best 2026's  in all of New Jersey. ADDY PLATT of Pope John high school is a kid every school at every level must pay attention too. That's because one day she just may be the best player in New Jersey.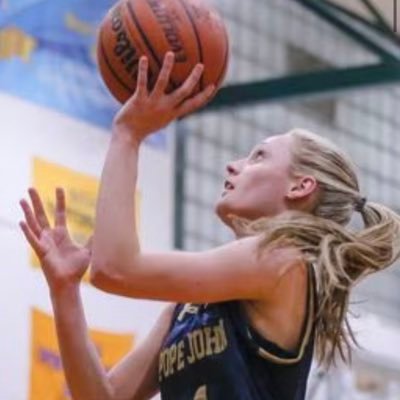 I hear it all too often when it comes to freshman. People trying so hard to crowd a kid. They kid and their inner circle brag on social media about there offers, there stats and anything else that can get folks to drink the Kool Aid. It's a game many have mastered. But not when it comes to me. I am not a Kool Aid type of guy. I got eyes and I prefer to use them. I never believe anything anyone tells me until I see a kid play myself.
Last season  I started hearing about Addy Platt from folks around the state. I started reading about ADDY PLATT. I saw where she won a poll conducted by NJ.COM that voted her the best freshman in New Jersey. None of it meant a thing to me. Because I started watching tape of Addy Platt. I started to watch lots of tape of Addy Platt and it became clear, she was a talented player. A gifted player in so many ways.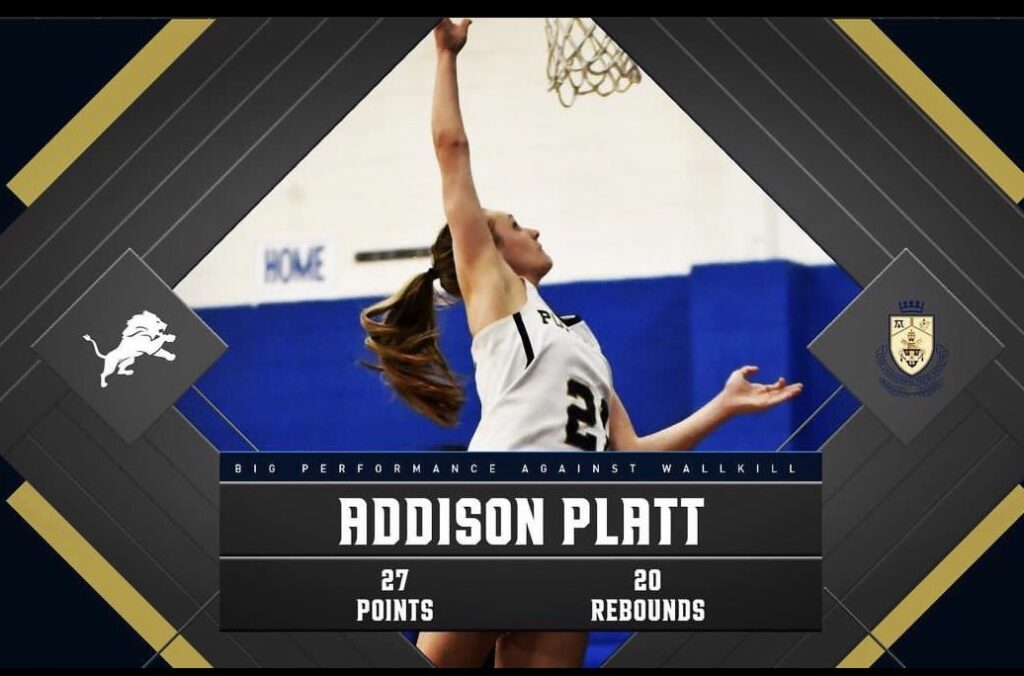 College Coaches you may wish to read the next few lines very carefully because I'm going to give you facts. Last season statistically, no freshman was in ADDY PLATT'S world…. NONE!  Not because she had 380 points… 300 rebounds… 100 dimes… 90 blocks and 95 steals. These numbers scream production. But any freshman can pad stats.  I watched it too often last year with some highly touted  freshman and it happens every year. Some Coach of player trying to sell the hype. It's easy to sell a freshman numbers until you do a deep dive… so let me dive in deep regarding ADDY PLATT, college coaches are you paying  attention? Here are some Addy Platt gems.

17 points /17 rebounds vs D1 stacked Chatham 
15 points / 12 rebounds/5 dimes and 5 blocks vs Top 10 SPARTA
19 points/12 rebounds/ 5 dimes vs Top 10 D1 stacked Saddle River Day
19 points/10 rebounds vs a Top 5 player in the country vs Life Center
11 points/ 6 rebounds vs the #3 team in the county SJV
I could go on and talk about her 23 point 15 rebound masterpiece vs state Top 20 Hudson Catholic. Maybe talk about her 27 point 20 rebound masterpiece or her 17 point, 6 rebound vs State champ Immaculate Heart. But you get the point. No freshman in the state of New Jersey delivered and performed better against TOP, HIGH LEVEL COMPETITION.
Addy Platt delivered against everyone last season and she delivered it all with a humble appreciation of teammates. No being a ball hog or box score junkie. There was no fist pumping, look at me behavior . No bragging on Twitter and all the other stuff so many try to sell their greatness on. Addy Platt just kicked ass everyone's ass. She didn't care if you were blind, cripple or crazy. She didn't care about hype or rankings. She just let her game speak for her.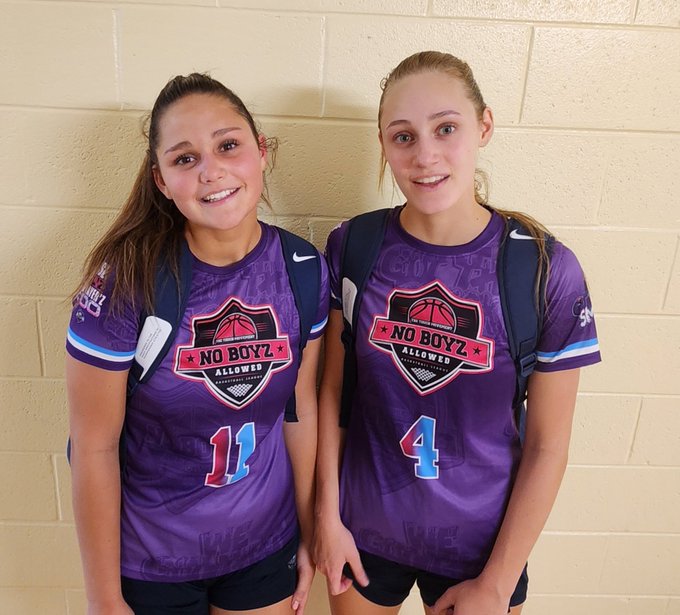 Look seeing a kid dominate competition on tape tells you a kid is talented. Nothing more or nothing less. It doesn't tell you if a kid has a work ethic, if they get along with their peers, if they are coachable or if they have a high basketball IQ or attitude for learning. These are the things you can only learn by having a kid in the gym vs real competition. When that kid is challenged and has to roll with all the ups and downs. ADDY PLATT CHECKS EVERY BOX. I know this because she and her sister Katie took the 2 hour drive to NBS this summer. She proved a few things that week. She is a ROCK STAR  not just as a player. But as a person and is a college coaches dream. Not because her athletic body is something out of a super hero movie, not because she may be the  best shot blocker for a guard I have seen in years Not because her peers gravitate towards her kindness and goodness. Above all this, ADDY PLATT proved she has a real passion and love for the game. She enjoys competition and being around people… her smile screams culture building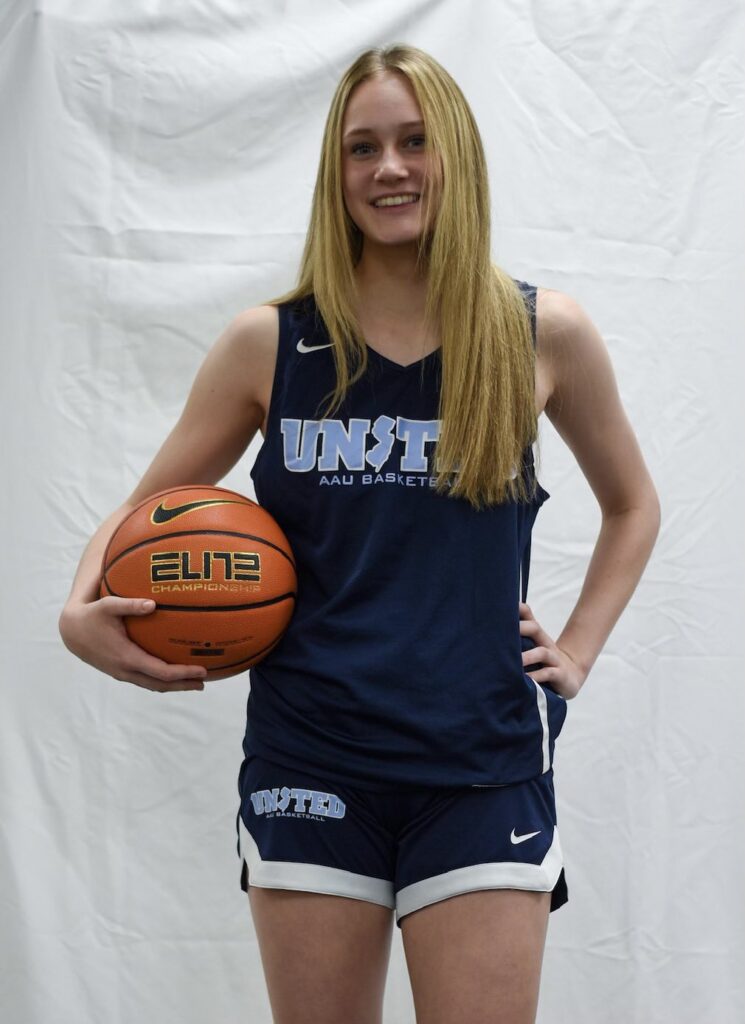 There are lots of talented players in the 2026 class. There are lots of talented players in the state. Yet, if you asked me to take a bet who will be the best of the best one day. Who will have the best college career? Make no mistake I like ADDY PLATT'S chances. She played AAU for United and the great coach Jimmy "O". Her trainer Eric Myrick is a task master and is willing her to get get better daily. Her younger sister Katie is the best 2027 by a country Mile. So she had a partner in crime joining her in high school. ADDY PLATT HAS IT ALL AND JUST  MAY BE THE GOAT ONE DAY!
TRAINING AT HOOP GROUP STARTS NEXT WEEK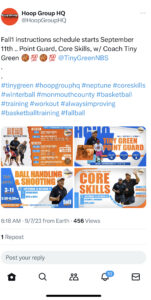 MONDAY- Point Guard School
TUESDAY- CORE SKILLS TRAINING
WEDNESDAY- Point Guard /BALL HANDLING and SHOOTING
THURSDAY- CORE SKILLS TRAINING