The Spring Live Period is a wrap. My focus was on the ATLANTIC CITY EVENT run by Select  40. The event was a hit. Lots of talent, teams and coaches. Like every LIVE PERIOD, some  kids watched there stock soar. This year was no different. Today I will give you a quick look into the event. Tomorrow  I will tell you the details and what the coaches thoughts were.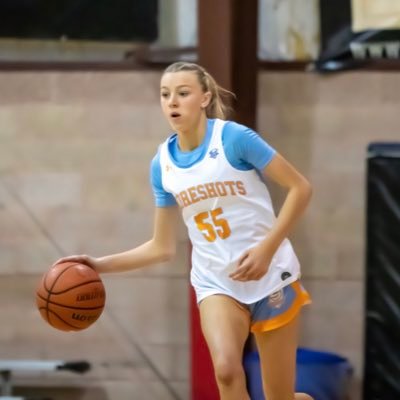 There is no question who the best player I saw this weekend. ADDY NYEMCHEK was simply off the charts. She displayed every skill set known to mankind. She wasn't the best player for her age. She was the best player for any age. Her performance was breath taking at times. It's clear she is one of the best players in the country in the 2026 class.
Mya Pauldo was just nuts this weekend. Her feel for the game is really special. Her unselfishness and  ability to raise her teammates  level of play and yet still dominant is rare stuff. But what so many are missing is despite her size she is an elite defender. She has to be considered one of the guards on the east coast and certainly the country in the 2025 class.
HOPE MASONIUS was just sensational this weekend. Its clear Hope Masonius  is on a mission. She not only scored at all three levels at times, she dominated the game at all three levels.  Masonius looks extremely  fit and clearly is going to be in that POY of the year conversation in the Shore Conference. She has been that good this spring.
JULIA SCOTT was just masterful all weekend. Her dominant performance  vs the 2025 Shoreshots  set the tone all weekend for Emprie 2025. The freshman playing up proved she is one of the best young post players in the east. She displayed her wonderful skill sets, toughness and strenght all weekend . She is 6'2″ with a college body and a big future.
NINA EMNACE, there is not much more left to say about her. The cookie monster was in full effect all weekend. She made power 5 recruits look ordinary. It's time we start just saying it. NINA EMNACE is not just a leading contender for Shore Conference POY, she has to be in the state POY conversation
There were some players who watched there stock soar this weekend
Eli Clark was at times the best player on the floor for the 2024 Shoreshots. She just did it all from A-Z. She has to be on many D1 schools wish list.
CAROLINE CONFORTI of the CJ HAWKS WESTROL was one of the biggest surprises over the weekend. Comforti put her name back on the map again. Once considered a prize 2025 freshman she has battled injuries but this weekend came back to life in a big way.
Sophie Smith of the 2026 Shoreshots most certainly will be a target for Ivy and Patroit schools. But make no mistake Sophie Smith is going to get high major recruitment. Her development has been nothing short of amazing. Right now she is one of if not the best young forward in New Jersey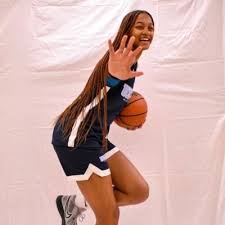 MYA SUMMERVILLE is not a box score junkie. She is not trying to get stats. She is trying to just out play her matchup. Something she did all weekend. Its clear to me this kid brings winninging and must needed intangibles to the table. She was a major surprise this weekend.
There were some teams that had wonderful weekends
The 2026 Shoreshots were the most impressive  team this weekend. They went 4-0 and there entire roster showcased well.
The Emprie 2025 Team is just so well coached and loaded with D1 talent. They opened the weekend by dismantling the 2025 Shoreshots. Cam Nelson and company are a special group.
The u17 Rise went 1-3 and came away smelling like Roses. Proving on the final day they have the talent that can play with anyone. They played the "A" bracket championship on the final day and lost by 7. They also had a large following of coaches. This crew is exceeding all expectations. Kasey Betrones  has mutiple D1 offers and Hope Masonius is moving back into the High Major, P5 conversation.
The entire Untied organization  had a big weekend. First there u17 team shocked the HGSL Shoreshots U17 team and then their u16 team beat the Shoreshots u16 team. They may not have the hype of other kids and organizations but United was spectacular this weekend.
The CJ HAWKS Westrol team was 3-1 and lost on the final day at the buzzer. They had a number of coaches on hand and that should set them up nicely for July. Randy Westrol does a masterful job of putting kids in the right spots.
TOMORROW  I WILL GIVE YOU A FULL DETAILS OF THE ENTIRE EVENTS INCLUDING DALLAS WITH RECRUITING  UPDATES
CAMP DATES..…
EARLY BIRD SALE ENDS TODAY
.
Summer Camps🔥🔥 11 weeks, 11 camps. No better way to spend your summer! 🏀✅ @TinyGreenNBS

🐦 Use code "HG23EB" for Early Bird Discount

📱Contact Coop 732-429-5999 for more info

📍Location Hoop Group HQ 1930 Heck Ave Bldg 3 Neptune NJ 07753 pic.twitter.com/gPwGd9O6xO

— Hoop Group HQ (@HoopGroupHQ) May 14, 2023