I will never forget the day I was sitting in my house and I got a phone call. It was from Tracey Sabino of the Shoreshots. Now Tracey is one of my best friends and her family is like family to me. So when she speaks I listen. But when she said "Tiny I just got the MOST athletic guard you have ever seen"  I laughed.  But these days it's Tracey Sabino that is doing the laughing. That's because  she found, Juliana Almeida AkA "Gift, the Gift that just won't stop giving. She is indeed the most athletic guard these eyes have seen in recent years. She is not just one of the most talented players in New Jersey. She is one of the best kids in New Jersey. That because Julianna Almeida is one of the rare ones. The type that gets things done and doesn't expect any credit, awards of special treatment. She is the true definition of a blue collar worker. She is that  player who just gets that job done. You explain the mission and then she will do the rest. She is not one who makes a big thing of her accomplishments.  That is why her teammates love her and why  she seems to be always do big things and make great decisions. Well last month I was sitting with Julianna "THE GIFT"  at  SJV watching a tournament. When she leaned over and said "I have been trying to reach you, I committed to a school" I smiled because what Julianna didn't know; was that I already knew about her commitment. I had knew that she had committed to beat Army…because NAVY GOT THE BIGGEST GIFT OF ALL.
A VERBAL COMMITMENT FROM JULIA ALMEIDA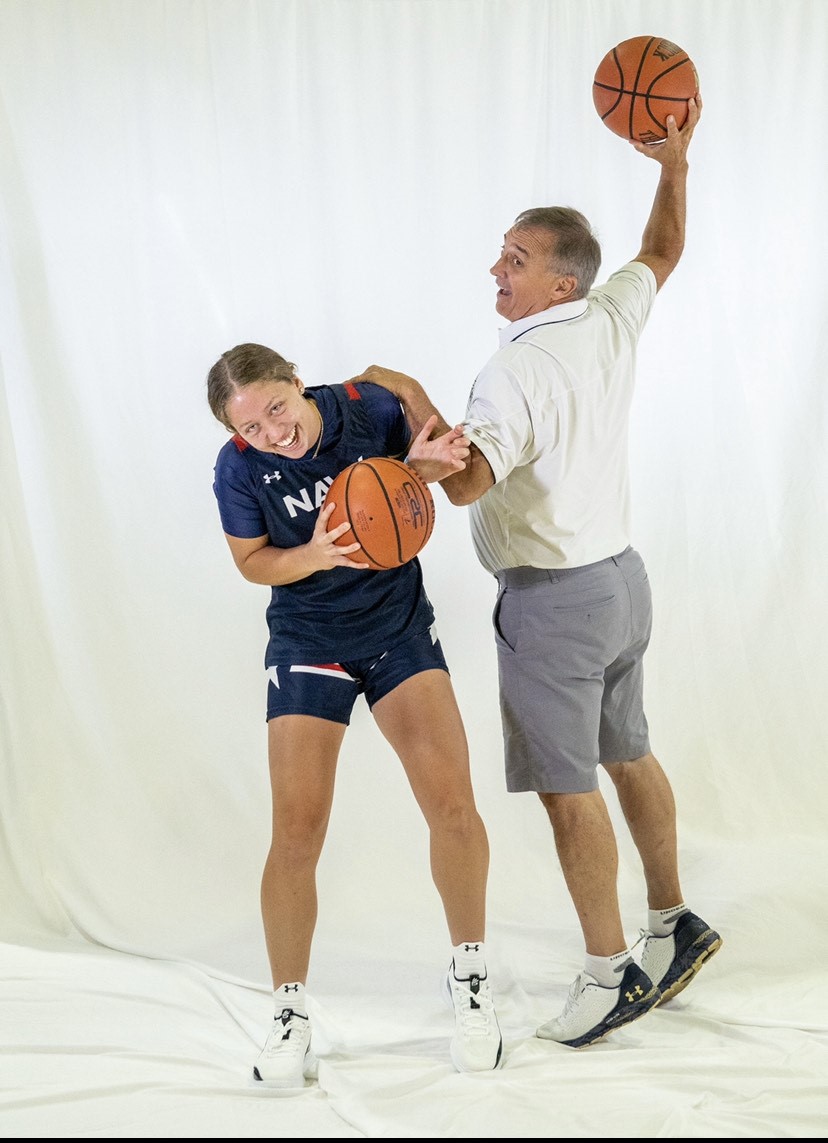 TIM TAYLOR is the head Coach at Navy, he knows a few things about building programs. He was a coach at North Carolina in the ACC. He knows what it takes to build a program. He is also a hell of a recruiter. He was the guy who stole current Freshman Starter Gia Pissott right from  under the noses of  coaches so busy worrying about her All American sister Justine Pissott. But Julianna Almeida was different, there would be no stealing this time. Julianna Almeida was being recruiting by everyone and I do mean everyone. She had the best Ivy League Schools begging for her services, she had the Patriot League Schools wishing on a star. She had the high majors in the A-10 and Big East hoping to close the deal. It seemed highly unlikely Navy could win such a recruiting war. But did I tell you Coach Taylor was at North Carolina and was know as one of the best recruiters in the country? He is the master of communication and developing relationships. You see Coach Tim Taylor has a gift too, he can out evaluate you like her did with Gia Pissott and he can out recruit you and that exactly what he did to get his biggest "GIFT" yet. It was at Academic Elite that Coach Tim Taylor walked up to me and said "the only kid I want here, is her" he pointed to Julianna Almeida. Coach Tim Taylor knows what he likes and the rest is now history. A Coach who understands what he wants and player who knows a good thing when she sees it. Julianna Almeida and Navy are a team made in heaven and are perfect match. 
COACH TAYLOR FOUND JULIANNA ALMEIDA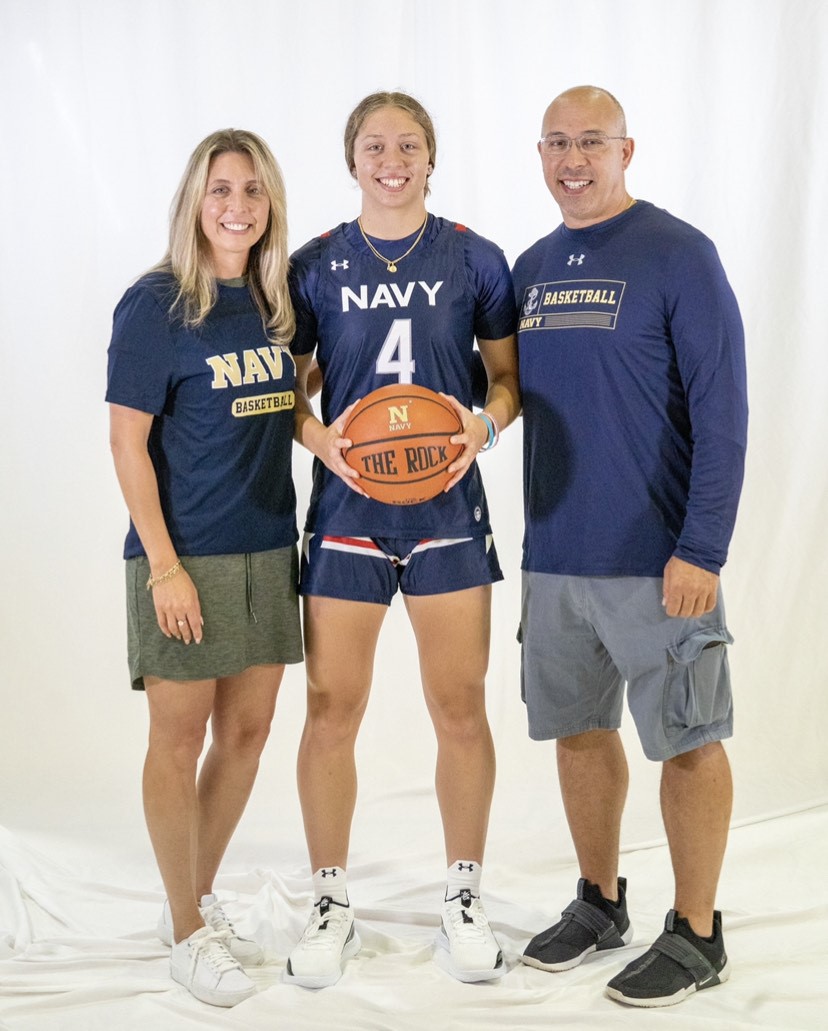 Julianna Almeida is a not like your ordinary kids who plays basketball these days. Her parents, Michael and Marianna are rarely noticed and  you never hear their voice. They are old school parents, in that, they are people who believe in keeping their word and following though on commitments. When Julianna Almeida joined the Shoreshots they never looked for or asked for special treatment for their daughter. They wanted a team that their daughter could grow with, have  stability,  an organization and a place their daughter would  be happy playing at. They never talked about basketball, scholarships  or recruiting. So when she tried out for the Shoreshots 9th grade team. Tracey Sabino told her "I'm sorry your too good for this team and moved her up" She has stayed with the HGSL Shoreshots U17 ever since.  In my three years knowing Julianna Almeida I have spoken to her parents once and that was to say hello in passing. That is rare stuff today, in a time where parents are constantly trying to control the narrative of their kids environment .  It rare because today most parents are always looking for something bigger and better. It's rare because these days when a parent says their kids are going to do something, like fulfill a commitment or keep their word,  you can take that with a grain of salt. Julianna Almeida understands commitment and  honor and that's why she is on her way to the UNITED STATES NAVY ACADEMY.  This is really not a a surprise to anyone that knows Julianna and her family. They are not people trying to keep up with the Joneses.  Those not in the know believed Julianna would pick a big school a brand name school, but I was never one of them. You see Julianna is not one that needs to brag or have her name in lights to be validate herself. She was not the kid posting her offers on social media. She is the kid, like I told you earlier that just gets things done and makes good decisions.
NAVY IS LUCKY TO HAVE FOUND JULIANNA ALMEIDA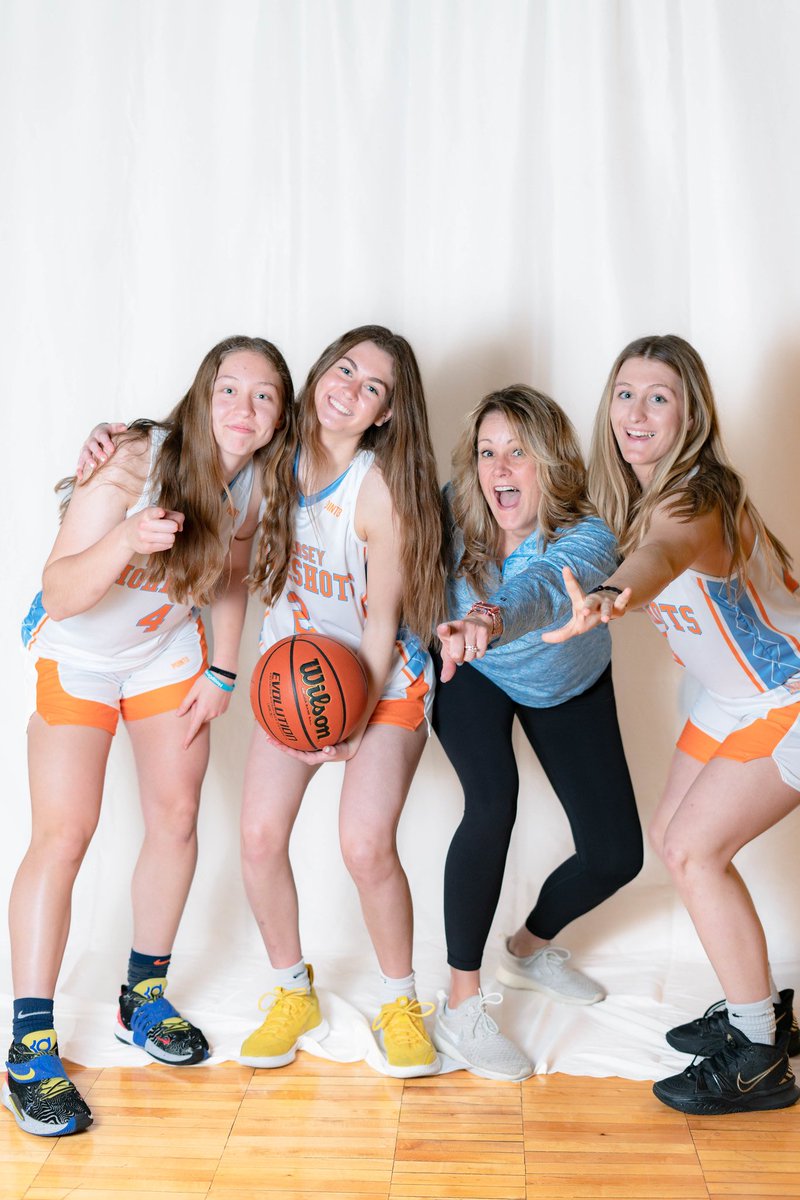 Tracey Sabino is now the Queen of AAU basketball. Her program is now on a different level that any of other program. She is now, her own brand, she is the dream maker. She also can thank Julianna Almeida for much of this; these days. That's because when her once in the lifetime Shoreshots 2021's graduated, many believe her program who take a step backwards. They may  have been true,  if not for then Saddle River Day Coach  Danny Brown's support in alerting  Tracey Sabino about his talented guard. You see with Julianna Almeida the Shoreshots got that player that AAU coaches dream about. The athletic, highly skilled two way player. A player that others what to play with, a player that college coaches come watch to play. Julianna Almeida, did not bring name recognition with her. But she brought a ton of game and  the one thing we all know GAME RECOGNIZE GAME AND Julianna's game looked very familiar to lots of other future D1 players and college coaches. Julianna was a "GIFT"  to the Shoreshots and they gave her a platform for the basketball world to see her gifts.  Together the best AAU organization  around and one of the best guards around have come together to do big things. Like winning lots of games, winning chips like the Southern Jamf-Fest  and owning the AAU world AND,
THAT BECAUSE THE SHORESHOTS FOUND YOU…. JULIANNA ALMEIDA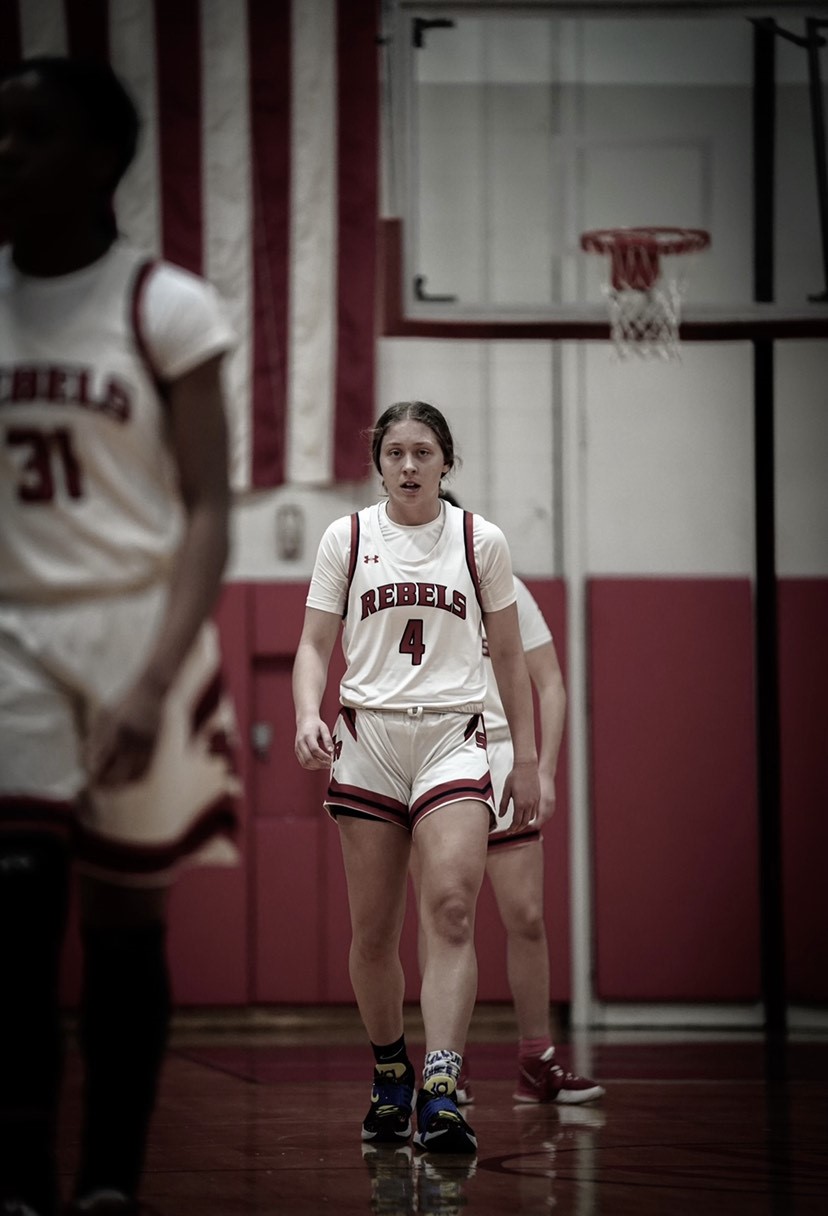 There is no way for me to explain how Julianna has improved her game each year. Maybe its because playing and practicing against great players and teams at Saddle River. Maybe it's because she is just a special talent. I just know in the past two years no kid has addressed weakness in her game like she has. When college coaches said she needed to become a better shooter, she became a deadly shooter… hard work…When she was told to take care of the ball better, she became a better ball handler…focus… when she became the best post up guard in New Jersey, she became elite….commitment… and when she proved she is one of the best in the state… 
IT'S WHY WE CALL HER THE "GIFT"
JULIANNA ALMEIDA is  going to be a star at NAVY. Not because she is talented but rather because her character  and commitment. She is going to be a star because she is dedicated to her craft and understands the word team. She is unselfish and ego free. She is someone that is a winner, somebody that everything she touches turns to gold. She is somebody that you want in a foxhole with you and someone that ….
THAT CAN BEAT ARMY……
CONGRATS TO JULIANNA 'THE GIFT" ALMEIDA…THEY FOUND YOU!!!