Tonight Middletown South will start to try and fulfill all the promise that was predicted 3 years ago. They will have one more chance to get it all right and tonight will be the first step. It was not long ago many believed that this was the most talented group top to bottom that coach Tom Brennan has ever ensembled. The last two seasons have been the most disappointing in Coach Brennan's career. But now there is real optimism surrounding the Middletown South team. They are ranked in the Top 20 once again and everyone is excited to start the season tonight.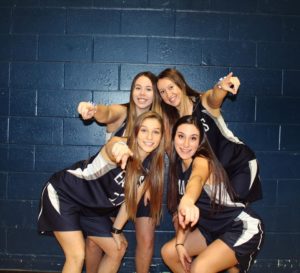 There has been a number of reasons why Middletown South has struggled in recent years. Some of it was there own doing, some was due to bad luck and some due to bad timing. When Sam Kennan, Isla Brennan and Eve Pirie arrived on the Middletown South campus great things where expected. They immediately had a impact on the team. They were led by Stephanie Karcz and won 24 games and went undefeated in conference play. The season before they arrived, Middletown South had played in the TOC. It appeared Middletown was on its way, they had Isla Brennan, Sam Keenan and Eve Pirie and what many  believed would be the next big star at the school Kayla Richardson to usher in the next group of Middletown South basketball. Things looked bright, but sometimes plans don't go as they are planned. In the case of Middletown South nothing seemed to go right.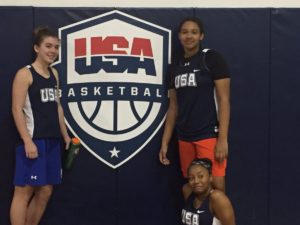 After the graduation of Stephanie Karcz, what many forgot was that Middletown South moved to the toughest division in high school basketball. Not only were they in the toughest division. The division was loaded with seasoned experienced teams, led by senior mega stars. Meanwhile Middletown South was in the infant stages of development. South was a team of Sophomores and freshman.  While the Manasquan's and RBC's of the world beat up on Middletown South. They did not have what anyone would call a bad lost. It was simply a case of being too young to play with the big dogs. It was thought that last season was going to be a banner year for Middletown South. It was all in place, the 3 juniors returned and Kayla Richardson made the all freshman team. But once again things are not always as they seen.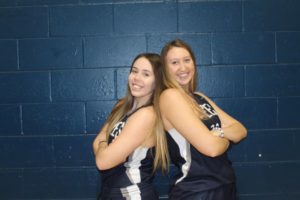 Sam Keenan was still recovering frim knee during surgery her junior year. Eve Pirie was recovering from knee surgery and Isla Brennan was battling injuries it seemed for 2 years. It led to Middletown South having a disappointing season. The worst in the Tom Brennan era to be exact since his first year. The season saw Middletown South, look nothing like everyone expected from a Tom Brennan team, worst Tom Brennan was recovering from heart surgery from the previous season. It all added up to tough times, the team was asking Kayla Richardson to become a full blown star as just a sophomore. That doesn't happen in the Shore conference. She had as good of a year as most talented sophomores, but it overlooked because of the win, lost record. What did come out of a disappointing season was Stephanie Mayerhofer who was Middletown South's best player. Mayerhofer was not considered to be a star entering high school. But today, she is tracking as a possible D1 player and one of the most important players on the South roster. She is one of the reasons  many believe Middletown South is going to have a big year.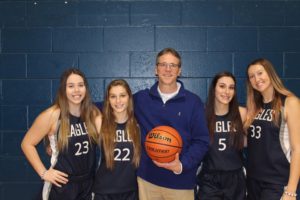 That all gets us to tonight, Middletown South will have a chance to set the record straight. They have Isla Brennan back healthy and coming off a  Player of the Year, field hockey season. Her body looks like a picture of health, and her mental attitude is nothing short of prime time. Eve Pirie, has been teasing us for 3 years. But in the scrimmage against St. Rose, she showed this year looks like her going away present to Middletown South. She looked every bit like the player many expected her to be. Sam Keenan, has had the toughest road of all. Everything tells you Sam Kennan should have quit years ago. Her body and legs have taken a beaten. It amazing this kid can still stand. But here she is standing tall. Ready to fight one more battle. To prove we weren't wrong about she or her teammates. Kayla Richardson, wants to be known as one of the best. She more than any player on the roster has a chance to be the biggest different maker. All signs point to exactly that happening. Stephanie Mayerhofer was once a nobody, now she matters and now this year, she will need to prove more than ever, last year was real. My guess is that's exactly what she will do.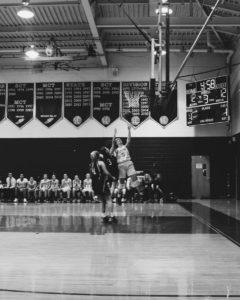 Madison Szabo appears to have come from nowhere. She is another player who has Tom Brennan has to throw on the fire….this team wants to get it right. Not for fans, bloggers or media, they want to get it right, for THEMSELVES… I believe they will and tonight will be the start.
Middletown South has everything a team needs to be great. They have a masterful coach. They have a All Shore type point guard. They have size, experience  and hard workers on their roster. They have a mix of everything. They have had tough times, injuries, insane schedules and yes some laziness along the way. But I believe this year is different. I believe they believe. I believe they know it's time to trust the TOM BRENNAN system. I believe they know it's time to become one unit a fist and do what they know they can do, play with anyone in the state. Tonight your going to see old fashion type Middletown South basketball, do you know why? Because they know this is it and they know what's at stake….their reputations….

Tiny Green
UPCOMING EVENTS….