---
MID SEASON AWARDS
The Mid Season awards are here and like every year there is no guarantee the post season awards will end up the same. But for now these are the players that have made the biggest impact on there teams . I have decided we will add a new award to this season …Comeback player of the year. There is always a difference of opinion when it comes to these type awards. The biggest problem is that many of the players play different levels of competition, so their stats and accomplishments are often over looked or exaggerrated.
PLAYER OF THE YEAR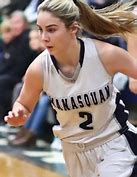 LOLA MULLANEY- MANASQUAN- SENIOR

When you think about what she has done this season against the competition she has faced, makes it all the more remarkable. Her preformances on big stages have no match…monster showings vs RBC..LUHI and her show stopping preformance vs Archbishop  Carroll make her the clear favorite right now. She is making a run for state Gatorade Player of The Year. Folks ITS CATCH ME IF YOU CAN TIME…good luck on that one.
FRESHMAN OF THE YEAR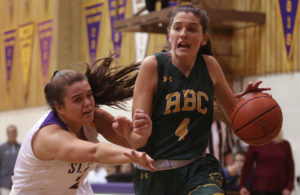 JUSTINE PISSOTT- RED BANK CATHOLIC 
No baby is being asked to do more this season. Her numbers are real because she doesn't get  garbage minutes to pad her stats. She is averaging 11 points a game and has been asked to carry her teams offense much of the season. She has delivered despite playing with a broken finger, most of the season on her shooting hand. She is held to A DIFFERENT STANDARD!
COACH OF THE YEAR
BRAD HAGENSEN- MARLBORO HIGH SCHOOL 
This is by far the hardest mid season award to pick. But you cannot argue with Hagensen as the leading candidate right now. Marlboro made it to the WOBM final, they are ranked #16 in the state and they play the most innovative style we have seen in the state for years. More importantly his team has a chance to win the A SOUTH divisional title. This a year after losing the best player in the division. THATS CALLED COACHING THEM UP!
MOST IMPROVED PLAYER

GRACE LEARY- HOWELL HIGH SCHOOL- SOPHMORE 
Howell is 9-2 and have surprised everyone. The main reason why has been the play of Grace Leary. The point guard has been sensational since day one of the season. She's gone from a player who barely played last season to being the team's most reliable player. She has more than quadrupled her scoring average to 10.7 points a game..averaging 3.0 assists a game and 2.5 rebounds. Her 17 point and 5 assists and 14 point game against Top 20 Middletown South and Marlboro let you know SHE IS REAL!
UP AND COMING PLAYER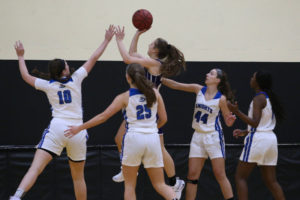 GRACE MUNT- RUMSON FAIR HEAVEN- SOPHMORE 
She is rolling toward superstar status. She right now is working on all cylinders. The jump shot has been off the charts, she has had as many as 5 three's in a game. She has run the point for RFH and been the team leader. She has stepped up in a big way. She is destroying her numbers from a year ago…10 points…6.6 rebounds…3 assists, 2.5 steals and 1.7 blocks a game and that's not counting the versatility on defense…that's not  called coming out….THAT'S CALLED ELITE STUFF!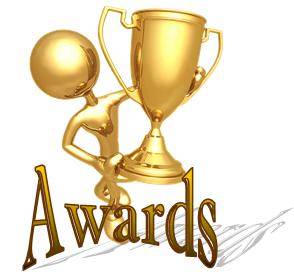 *LAUREN LITHGOW was mistakenly left off my ALL SHORE…Rather than remove a player….you put her where you want for now!!
MID SEASON 1st TEAM ALL SHORE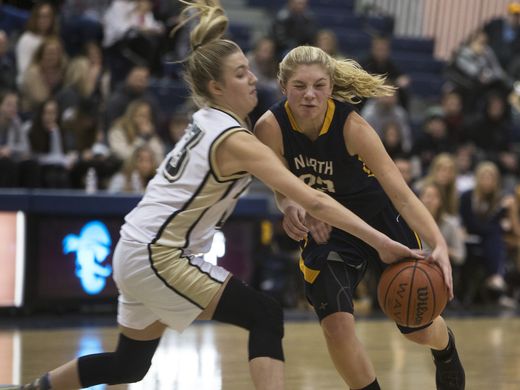 JENNA PAUL- TOMS RIVER NORTH- SENIOR…player of year type season
FAITH MASONIOUS- MANASQUAN- SENIOR…typical great season
BRYNN FARRELL- ST. ROSE…superstar, POY?
DESTINY ADAMS- MANCHESTER HIGH SCHOOL- SOPHMORE …nobody like her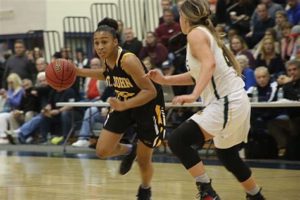 JADA BONNER- ST. JOHN VIANNEY HIGH SCHOOL- SENIOR…go look at her big game stats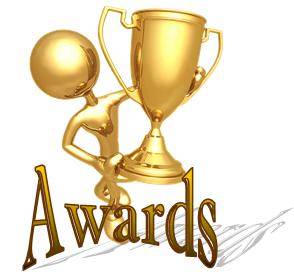 MID SEASON 2d TEAM ALL SHORE
*six players(FOR NOW)
KARMARI REYNOLDS- MANCHESTER HIGH SCHOOL- JUNIOR
ABBY ANTOGNOLI- ST. ROSE HIGH SCHOOL- SOPHOMORE 
CAMRYN FOLTZ- COLTS NECK HIGH SCHOOL- JUNIOR
LILANI CORREA- MANCHESTER HIGH SCHOOL- SENIOR
BRIELLE BISOGNO- TOMS RIVER NORTH- SENIOR
SOPHIA SABINO- RED BANK CATHOLIC- SOPHOMORE 
MID SEASON 3rd TEAM ALL SHORE
*six players(FOR NOW ONLY)
ISA BRENNAN- MIDDLETOWN SOUTH HIGH SCHOOL- SENIOR
GISELLA ROMEO- MARLBORO HIGH SCHOOL- SENIOR
PAIGE SLAVEN- DONAVAN CATHOLIC- JUNIOR
LUCY ADAMS- RUMSON FAIR HEAVEN HIGH SCHOOL- JUNIOR
BRI BELLMEY- ST. JOHN VIANNEY HIGH SCHOOL- SENIOR
SARAH KARPELL- ST. JOHN VIANNEY HIGH SCHOOL- SENIOR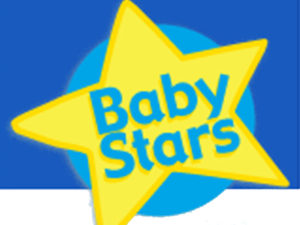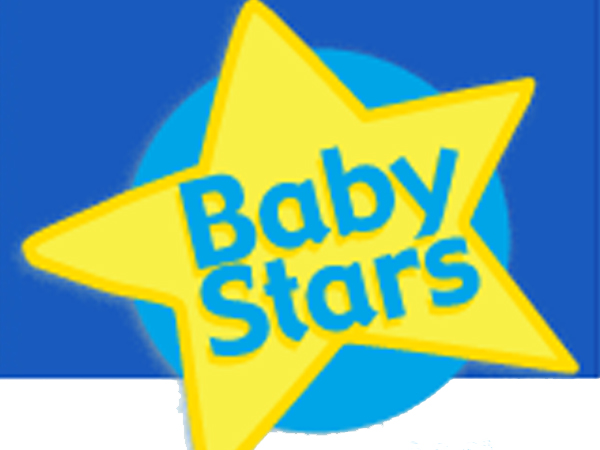 MID SEASON ALL FRESHMAN TEAM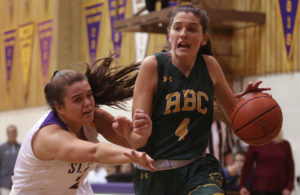 JUSTINE PISSOTT- RED BANK CATHOLIC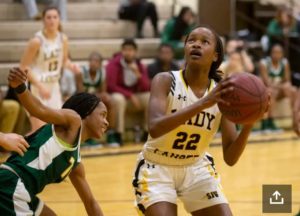 MADISON ST. ROSE- ST. JOHN VIANNEY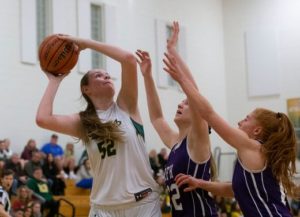 ALLY CARMAN- RED BANK CATHOLIC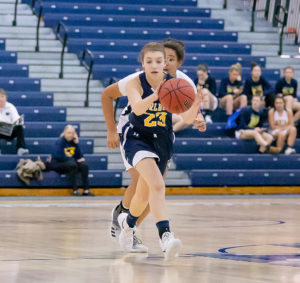 DANIELLE SCHLESINGER- MARLBORO HIGH SCHOOL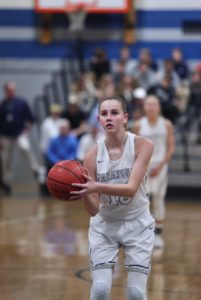 GEORGIA HINIE- MANASQUAN HIGH SCHOOL
TOMORROW…
THIS MONDAY😀
*please don't sit at home…
Sign up…coop@hoopgroup.cm