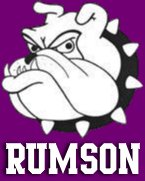 During a scrimmage against TOM RIVER NORTH. I watched RFH get ready for the regular season. I waited for the player I thought would be the key to RFH's season to enter. I watched and I watched, then finally CHARLIE ROSEN entered the game for RFH. The problem was… it was during the JV game. Yesterday Charlie Rosen played in a varsity game and showed why she may just be the key to RFH shocking us once again.
I watched Charlie Rosen  in that JV game. She looked out of place, she did what she wanted that day. She was clearly a level above the players on the court. She also looked unhappy playing JV basketball. She had to believe that she was good enough to play varsity. She had to know that Grace Munt, was playing out of position as the team's point guard. She also had to wonder if her coach and teammates believed in her. She just wanted a chance,  a real chance. She didn't want grabage time minutes. She wanted real minutes. But Charlie Rosen did something that so many kids find hard to do these days. She stayed ready, she prepared for the day when she would get her chance to shine. She didn't feel sorry for herself and make excuses. Charlie Rosen waited and waited and worked and worked. She took any varsity minutes she got and made the most of them. She did what so many other don't do…BELIEVED IN HERSELF WHEN SHE HAD NO REASON TOO.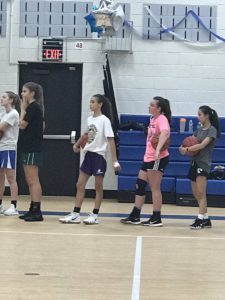 I sat in the stands as St. Rose was doing a number on the inexperienced RUMSON BULLDOGS. Coach Dave Callahan knew on this day, his RFH team did not have what it took. So he played his babies early in the game. He wanted his babies to get real minutes, while St. Rose still had their best players on the floor. RFH appeared to be in shell shock as St. Rose jumped on them early and often. But Charlie Rosen, saw opportunities and gold in those minutes, Coach Callahan was dishing out this day. She played on this  like RFH was in a war. She drove the lane for a sweet finish, she stole the ball, made nice passes. She played defense and more than anything else, she handled the ball and played hard. To most sitting in the stands, it didn't matter much; what Charlie Rosen was doing. The game was already over. But Charlie Rosen was sending a message. She was telling Coach Callahan and her teammates…believe in me and I won't let you down.
Making up for some down time! pic.twitter.com/us0sAeJOiY

— Howard Rosen (@herosen3) October 1, 2017
I have been following Charlie Rosen, from a distance this year. In the early part of the season, she didn't even get minutes in blow out games. But in the last two weeks, Coach Callahan has given her some spot minutes. Almost like a test drive to see if she had the chops. In each game I noticed she scored and grabbed rebounds. She is 5'4″, so the rebounds go to the heart of the matter. It goes to her toughest and willingness to prove she belongs. There is one word to  use to describe when taking about Charlie Rosen…FREARLESS. Going into yesterday's game Charlie Rose had scored in 6 straight games. She had as many as 4 rebounds in a game. She was screaming for a chance on a big stage in a big moment with the bright lights shining. Yesterday that moment came and Charlie Rosen was ready.
How many kids complain about not getting an opportunity. You know that same opportunity they get in practice everyday. How many kids pout and blame the coach when things don't go there way? A lot do and  Charlie Rosen isn't one of them. Her smile and energy has never left her during her growing freshman year. She has stayed locked in after being a ghost. Bit by bit, she has brought her time. Bit by bit, she has waited for the call in a big spot. Yesterday Charlie Rosen, did what so many have failed to do….take advantage of her big moment in a big spot with big lights shining.
I was training yesterday with over 50 kids, who hope one day to make there dreams come true. Then a parent came up to me and said… "RFH is beating Marlboro" …then another parent game up to me and said "I can't believe this, RFH is up 17 vs Marlboro" …then a parent said .."there going into the 4th quarter but Grace Munt got injured and is out". Then the texts starting coming in….CHARLIE ROSE played great and was the key….RFH just beat Marlboro…. then Greg Hyduke checked in.. " I like this Rosen" …Then a parent from Marlboro summed it up best.. "we just lost to RFH, the little girl from RFH just seemed to have more heart than everyone combined".
Love the work at the warehouse. Its like hot coffee on a cold day! Thanks Coaches Bobby and Mark. pic.twitter.com/eouyFE0Q7Z

— Howard Rosen (@herosen3) October 29, 2017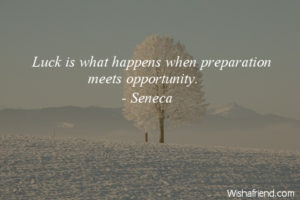 CHARLIE ROSEN stole the show yesterday. She has 12 points and 6 rebounds vs the #16 team in the state. Yesterday morning Charlie Rosen was a forgotten name, a player many had forgotten could hold the key to RFH's season. When the season started RFH was not ranked in the Shore or the state. Nobody thought much of them or CHARLIE ROSEN. This morning when CHARLIE ROSEN wakes up everyone will remember them both again. Today when Charlie Rosen wakes up, things will be different. RFH is going to be a Top 20 team again. CHARLIE ROSEN may be the biggest reason why. Today Charlie Rosen is proff it's a long season and if you stay prepared and ready….YOU TOO CAN BE A STAR!
TOMORROW