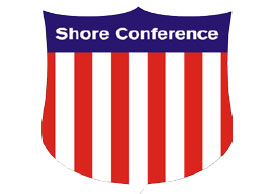 There going to do it again tonight. This time things are going to look different. Makayla Andrews will be in the lineup. Lauren Lithgow will give it the old college try for St. Rose. This time the Manasquan role players will have more experience under there belt. This time Faith Masonious will certainly understand inside is where she needs to be. This time Lola Mullaney knows she going to have to be great.  MANASQUAN AND ST.ROSE round #2.

Tonight game is big for one reason ..pride! St. Rose wins and the #2 seed is a wrap and Manasquan becomes the 4th seed. Manasquan wins and they become the 3rd seed and St. Rose drops all the way to the 4th seed and nobody wants to be the 4th seed. That's because you get RBC in the quarters and who knows what there going to be in 3 weeks. But worse you get SJV in the semi finals. Here is a little advice to both…WIN TONIGHT.
In game one, St. Rose ran Manasquan out of the gym as Abby Antognoli went to run out city on them to the tune of 9 points on layups in the 1st quarter, which included a three point play. Manasquan  never made a run the entire night at home.  That because there Stars were not super human and there role players  froze in the big lights. This time those role player will be looking for payback. Faith Masonious will try to dominate the paint and Mullaney the  perimeter. But the big story is Lauren Lithgow, has a sprained ankle. Last Sunday it kicked in how important to St Rose, she really his, both on offense and more importantly on defense. There is no chance she will be at 100%. Just like there is no chance without her that Manasquan is not going to show zone tonight at some point. Saint Rose at best is a streaky three-point shooting. But Makayla Andrews will get them  unscripted points as she did in there last game with 22 points when BRYNN FARRELL had a off night.  Andrews gives Saint Rose a luxury they did not need in game one…when St. Rose didn't need her. They going to need it tonight folks.
These teams are both different these days. St. Rose is going though an adjustment period with the addition of the transfers becoming eligible, most notably Makayla Andrews. They are searching for that chemistry they had earlier in the season. Manasquan has found lighting in a bottle with Georgia Heine, Brooke Hollowell and Dorothy Loffredo. The three freshman have become confident reliable teammates. Annie Makos and Kate Leturgez are finally making a real impact on offense while maintaining there defense. These are two teams showing up with different game plans than in game one.
Both these teams are talented and battle tested. Both these teams know each other's weakness and Strenghts. In game one, the bench was a non factor for Manasquan. This time around, there is help and confidence coming off that bench. Hollowell has shown she can score these days. MADDIE FAGAN is a serious wild card. She has proven she can make shots. Nothing would make Coach Kokuda happier than to catch lightning in a bottle with either one. St. Rose has had a solid and reliable bench all season.
Maureen Stapleton has been big all season. But now they have the ultimate weapon coming off the bench in Makayla Andrews. She is very capable of dominating tonights game. But make no mistake she is a lockdown on ball defender. Lola Mullaney is going to see her tonight without question. More interesting is who is guarding Andrews…are you really going to risk Mullaney guarding somebody who walks to the line perhaps more than anyone in the state the past two year? So who is going win tonight? In game one you couldn't find a soul picking Manasquan in there own gym, other than there die hard supporters. Many inculding myself picked against Squan. Many believed it would be a blow out…we were all right!  That was a long time ago and since that time, I found a few little dirty secrets about both.
Manasquan in real games this year, even in the ones they won, what do you notice? If you said OMG they are giving up a ton of points…you'd be right. Folks Manasquan has had trouble stoping just about everyone who matters. It's hard to win games without defending.
But now check out real games for St. Rose, you know, the games that matter. What do you notice? Brynn Farrell has scored over half there points in everyone one of these games except two. Against Manasquan she  only had 15. Abby Antognoli also had 15 but 9 of those were on run outs and the other points on free throws long after the romp was on. The other game was against National Christian were she had 22 and Lithgow had 22. Folks St. Rose has had serious issues scoring without Farrell.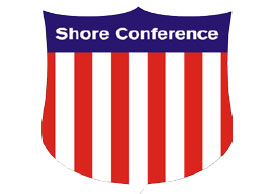 One of these teams are going to fix there issues tonight. For some strange reason, everyone thinks it Manasquan. The fans have gone just the opposite from game one. I think I know why, one team is surging and the other team is rebooting…it's why I'm going with the defending Champs..I SAY MANASQUAN IN A CLASSIC FROM START TO FINISH..ENJOY
THIS SATURDAY AND SUNDAY…HANDLE YOUR BUSINESS