The AAU season is over ..well for most folks its over! So what DO I KNOW this fall to this point? A lot, is the answer to that question and its all based on actions not reputations. Don't assume, that everyone knows every year is different. This fall has been different for sure. Some are working and some…well their just waiting for the season to start.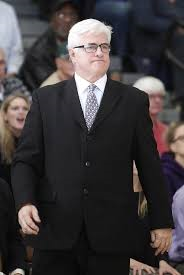 JOE WHALEN WANTS A NATION, SCT AND TOC TITLE
I know this, St. Rose is the best team and it has everything to do with their approach. Right now St. Rose is  building a old school Shore program. They have talent not only on the varsity level but also on the sub varsity level. There JV team is stacked. But more importantly St. Rose has created a culture  and that culture is if you don't won't to work and think team first…you don't fit in. They also have another thing going for them since the summer…they are injury free and folks that leads to kids being able to train and prepare for the season. Right now I think they are the best team, these eyes have seen.  Work ethic, team commitment separates them from everyone else right now.
THE YANKEES LOOK DANGEROUS
I know  RBC, could surprise everyone. Well this is not really a surprise because of the name. Right now RBC could surprise everyone. Here is why, Josie Larkins is now a dominate force in the shore. Katie Rice is right now bigger, stronger and better, Hayley Moore outside Josie Larkins saw her stock rise more than any other player. Tia Montagne is back  and looking better than ever. This is a team that could win it all and it has all to do with A TEAM of players getting better and growing up physically and emotionally.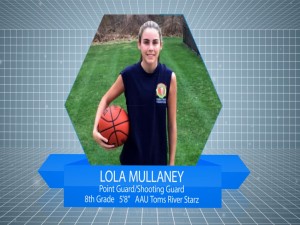 MULLANEY GIVES MANASQUAN A NEEDED WEAPON
I know this, Christina Antonakakis  and Lola Mullaney's  impact are going to be huge. Antonakakis, returns to Homdel high school and her return could mean a surprise Top 10 ranking in the shore. More importantly she looks like the Antonakakis of old, before the RFH experiment. Lola Mullaney gives Manasquan a pure scorer and don't under estimate this, because at times Manasquan biggest problem has been long scoring droughts. Mullaney gives them  the ultimate weapon By the way Lisa Kukoda has shown she knows how to coach and handle talent…more on this later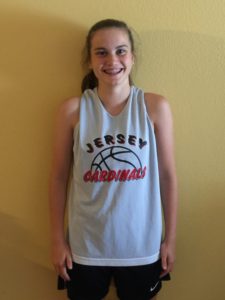 Molly Lynch is a D1 lock and best freshman Point maybe in the state
The so called weakness freshman class in shore history is anything but that. Now the race for the ALL FRESHMAN TEAM  is going to be a real battle. There are currently 7 D1 LOCKS now in the freshman class. There was a thought at one point, that the shore freshman class had only  4 D1 locks in Foltz, Richardson, Eggenswelier and Reynolds. Right now all FOUR would be grateful and will have their hands full just to make the ALL FRESHMAN TEAM. I know this as a fact none of the above mentioned are the current leaders for FRESHMAN OF THE YEAR. That's due to injury, lack of development and surely lack of playing time.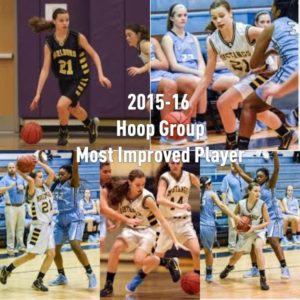 JESS BOARD IS GOING TO BLOW UP
I also know that some players have not addressed there weakness. Most times this is due to ego and worrying about everything except getting better. Two players who have not fell into this trap are Jess Board who I say is going to be All Shore and guess what? Lauren Lightgow may not be ALL SHORE but we are all going to be talking about LAUREN LITHGOW  because she is going to be a superstar.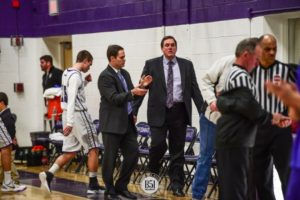 THIS GUY HAS RFH THINKIING LIKE A TEAM.
I know Dave Callahan has RFH on the right track, the drama days of the past 4 or 5 years, look to be in the past. It appears RFH is  gearing up for a great season. The talent is nowhere close to where it's been in the past. But it looks like Callahan has won some folks over. If he can get to the season without an issues, the Callahan era could get off to a good start. I know right now the word TEAM is there rally cry.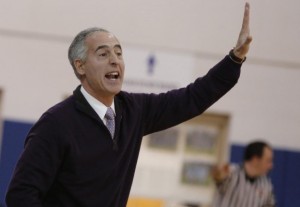 HE IS ON MT RUSHMORE NOW…
I know this losing George Souris and John Turhan is a major hit to the shore. These are Hall of Fame coaches who gave the Shore that juice and respect other conferences across the state and country could not match. Losing two giants like this, take a great deal of lust off the shore conference. You just don't replace coaches like this overnight. People went to games to watch or root against them. They made it fun and now it's all over.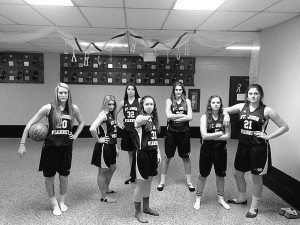 SJV LOST SOME STUDS…BUT THERE ARE STUDS IN WAITING
SJV  is not dead and WILL  be a Top 5 team in the state.  Sara Karpell is going to step into the spotlight. Make no mistake, she is the best sophomore combo guard in the Shore and will be ALL SHORE at some point. Next SJV has a serious front line that has babies most do not know…that is going to change quick…right J-Money!  How good is there front line…all are D1 Players…yup SJV lost a lot but there was a lot waiting in the wings. I know SJV could win it all.
THESE TWO NEED SOMEBODY TO STEP UP
I know two teams that many thought were going to be TOP 20  are going to have to prove it. Neptune had there starting Point Guard and back up point guard transfer. Right now they do not have a point guard to start the season. Somebody will need to step up. It's kind of hard to win without a point guard and the fall league is showing just that.  Middletown South lost the best player in there history in Stephanie Karcz.. They won't get there best player this year,  Haley Dolonzo back until December and then it will take her weeks to get her basketball legs and game back. So who will step up for them?  This is group is not exactly known for being gym rats, as many play fall sports. It could be a rough start to the season for this group…..but they do Tom Brennan back  and that may help just a tiny little bit I heard…LOL.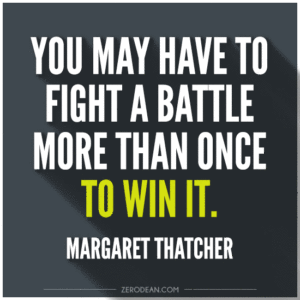 I AGREE …
I know this and it's pretty much a matter of fact. The Shore is not going to be a two horse race. I think 3 teams can win it all. SJV, Manasquan and St. Rose. These three teams have stud coaches, stud players and stud fans… But here is another fact, any of them can get knocked off by RBC or RFH on any given night.
I know this, it's going to be a fun season full of surprises and the next month  and a half can decide it all, because we all know…..CHAMPIONSHIPS ARE WON IN THE OFF SEASON. Now this I know is 100% true and a FACT!
PAY ATTENTION…..THIS IS  A MAJOR UPDATE BELOW
THE NBS PRE-SEASON DATES ARE UP AND ACCEPTING APPLICATIONS…..THIS SESSION WILL SELL OUT…