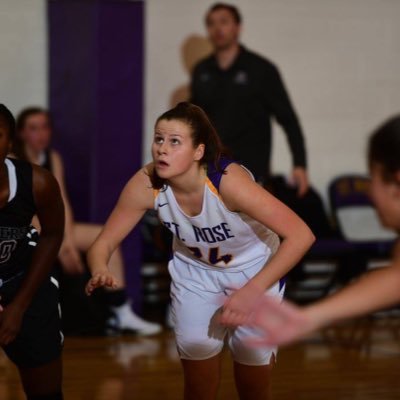 Earlier this week Rahmena Henderson gave a verbal commitment to Sam Houston State University. I was a little surprised that more Division one schools were not recruiting her. She was a ALL FRESHMAN TEAM member, so it was easy to tout her as a D1 player. It really wasn't much of a risk calling her a D1 player. But when a player doesn't have the track record or the reputation of a Rahmena, most don't do a whole lot talking. They don't want to project or give their opinion on a player, out of fear of being wrong. That brings me to KITTY MURPHY OF ST. ROSE.  Not many people or coaches for that matter know much about her. I have been thinking about Kitty Murphy a lot in recent weeks. I BELIEVE SHE CAN BE SPECIAL.
Its easy to not go all out for a kid…to play it safe…i got this CRAZY FEELING ..this kid MURPHY is special..I'VE KNOW IT FOR YEARS…i can feel it..
…I BELIEVE pic.twitter.com/LAg9iK6yoV

— ellonya Tiny Green (@CoachTinyGreen) September 26, 2018
I have known and seen Kitty Murphy play for a few years now. She has attended a few training sessions with me in the past. I think she may have attended NBS in the past. I am 100% sure that she must have felt like a ghost at NBS. It's a tough place at times for those who have never been there before. I've always liked Kitty Murphy, she always wears a smile and well liked by her teammates. Last week I watched Kitty and her St. Rose teammates training. I couldn't believe the explosiveness she displayed. Her quickness was something that totally caught me off guard. I watched her from a distance and thought, she has some real special qualities. I wondered why her name never comes up.  Then later than evening she surprised me and showed up at Core Skills training. I frankly was surprised to see her there. But I  really thought it be a good chance to see what she could do.
Kitty Murphy showed me a toughness, that I had no idea about it. I matched her up with a future D1 player at Core Skills and she did not back down for one second. She displayed the ball handling skills I saw earlier that day. I watched her feather like jumper off the bounce. I thought again, how could I have missed all of this in the past? But it was later that night on my drive home, I realized Kitty Murphy, really has never been given a chance to show what she can do. In her two years at St. Rose she has not really been given real time in games. I have no idea where she trains and against who. She doesn't have a big reputation or hype machine behind her.  The truth be told, not many know much about her basketball wise. She has been mostly in the shadows.  But something happen last night, that  caused me to understand and BELIEVE IN KITTY MURPHY.
https://twitter.com/iamtakeflight/status/1040701811638894592
After St. Rose had their team workout, I saw her standing around. I told her to come back to Core Skills again later that evening. I looked into this kids eye's yesterday. The eye's don't lie folks and Kitty Murphy eyes said to me, If only you would JUST believe in me. It was that strange look, that you only see when a kid is begging for a break. It's that look of I don't want a promise of anything being given to me…just a chance to show you. She has not caught a break yet in my opinion, at least after me watching her. She played on one of the best high school teams in New Jersey the past 2 years but has yet to be given a chance. She played on a AAU team that was not a household name, so she didn't get the looks from college coaches. But somehow though all this, this kid works with a passion and desire that makes me believe she has a big future ahead of her. She somehow is finding a inner strength to keep on moving forward. Somehow she is keeping her dream alive.  She somehow believes that something better is waiting for her down the road.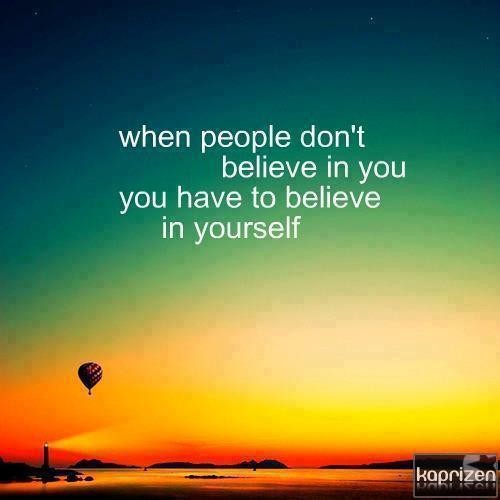 Kitty Murphy, has not had that breakout moment in the spotlight. I can tell you it's not from lack of work. It may be from a lack of an opportunity or exposure. But I am here to tell you, this young lady is talented. I have seen enough good players to know what a kid is capable of if they work. I see a D1 work ethic, skills set and desire to succeed. I see somebody that has D1 ability. Now some will say, how I can I say that? She has not dominated in high school. She hasn't dominated on the AAU circuit. How can I make such a statement? It's simple I BELIEVE  in this kids' talent. I have seen her do things that have made my head shake. Who knows maybe a D1 school may never coming calling. But it won't be from lack of effort or talent on Kitty Murphy's part. I said earlier "the eyes don't lie", but you know what else doesn't lie…."THE HEART"… This kid has a big one and I BELIEVE IN HER
I really don't know Kitty Murphy that well. But I know when something is important to a kid. I know when something matters to a kid. I know basketball means a lot to Kitty Murphy. I know Kitty Murphy knows she has what it takes to be a excellent player. I think Kitty Murphy is just looking for a advocate. I think she is screaming at the top of her lungs…somebody, anybody…just give me a chance. I think she is hoping somebody will believe in her…I want Kitty to know something, first trust your brilliant new coach, Mary Beth Chambers, she will be your biggest advocate…keep working everyday and never give up.. But more than anything … BELIEVE IN YOURSELF KITTY  and if you do all this, just watch what happens…..GREATNESS

TINY GREEN
UPDATE…
POINT GUARD SCHOOL TONIGHT 4.30PM AT HOOP GROUP
CORE SKILLS TOMORROW….5.45PM sign up at the door @hoopgroup