JERSEY LIVE DURING THE HIGH SCHOOL LIVE PERIOD is shaping up to be a great event. Manasquan high school is loaded with talent in fact D1 talent. They are one of the most sucessful programs in New Jersey history. The roster that will roll into Jersey Live is loaded with upperclassmen talent and deep talent group of underclassmen. This clearly one of the must see teams in this years event.
THE ROSTER BREAKDOWN
COACH LISA KUKODA  is one of the most successful coaches in New Jersey history and her career has not hit the 10 year mark yet. She has won the multiple state and Shore Conference titles. She has coached players who have moved on to the WNBA and won National titles.  She has coached too many D1 players to count at this point. She has done all this in a short period of time. She has won the Group 2 State title two many times to count including 7 straight. Her teams are known for playing hard and  have a never give up mentality.
*Gym rats bring added value to your roster as they can play a level above their ability.
SENIORS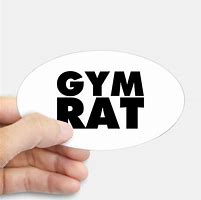 KATIE COLLINS– 6'3″- SWING FORWARD…She is one of the best forwards in the state of New Jersey. That's because she can score at all three levels and is a big time passer. In fact she is most effective as a point forward. She is one of the best shot blockers in the state and can and will guard all 5 positions when called upon to do so. She is that rare player that can post up and draw fouls, score or find cutting teammates. She is a classic GYM RAT, who is willing to play though pain(not easy to find these days). She has high competitive nature …Collins has given a verbal Commitment to U PENN OF THE IVY LEAGUE.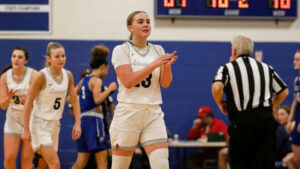 HOPE MASONIOUS-5'9′- COMBO GUARD… She is currently living up to all the lofty expectations put on her shoulders 4 years ago. Right now she is as good as it gets. She is a elite scorer from all three levels and more importantly from any spot on the floor. She is murder below the foul line. She is a next level rebounder on both sides of the backboard. Lost in all this is her elite handle and passing skills. She is the most underrated athlete maybe in the entire state. She has quick leaping ability and is strong as a ox. This is a very special player because of her ability to shine when under pressure. She is having spring that coaches dream about. She has too many D1 offers to count, that including high major programs. But I say the way she is playing these days screams Power 5 thru the proof  the way she is playing night in and night out. She is not just a Shore POY candidate but a State Top 10 player right now.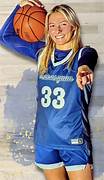 McKENNA KARLSON-5'9″- WING… She was named FIRST TEAM ALL DEFENSE  in the shore. She is one of the most competitive players in the state. She has D1 offers on the table for a reason. Like she is a underrated high percentage Three point shooter. She is a Mack truck going to the rim and is a walking free throw. She will fill lanes or push the ball to start the break. She is a no frills  excellent passer. She destroys opponents on the offensive glass. Her handle is rock solid. McKenna will do all the dirty work and more. She has a high IQ and player with a high level of energy for long periods of time. Her best years may be at the next level when she is playing D1 basketball. This is not just a talented player but a program kid who will build your culture.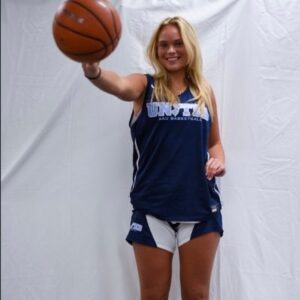 CARLIE LAPINSKI– 6'0″- FOWARD….right off the bat let me get something out of the way. This is a D1 player and more importantly her game translates to the college game. She is big, strong and physical. Her competitive nature is off the charts and more importantly never ending. She has shooting range to 22ft and is a force in the lane posting up. But here is another player on the Manasquan roster that is a big  time underrated passer. She is an elite hi- low passer and wonderful at finding cutters. She is a warrior on defense, one of the rare players who is not afraid to give the hard foul. She runs the floor and understands court spacing and ball movement.  This future D1 player has a winning personality and could be a big scorer and rebounder at the next level. Coaches pay attention to the growth and upgrade in her game.
JUNIORS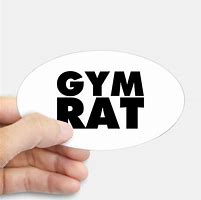 OLIVIA SHAUGHESSY– 5'6″ POINT GUARD…this is a high energy big motor player. Think  former Manasquan great Stella Clark She also plays hard every second she is on the court. Her improvement this spring has been massive. How big do you ask? She now has to considered one the best 2025 points in the state. That's because, besides being a lock down next level defender, she has become a deadly three point shooter. Her new found ability to get in the lane and finish with a variety of crafty moves is a thing of beauty. Her handle is full of jazz and ball protection. She is as good as it gets in transition. She will find lane runners of post players. Her post passing ability is elite right now. This is a player that has polished up her game and is playing with a massive amount of confidence and swag these days. She is fulfilling all the talent that so many bragged about entering high school. She has found a INNER CIRCLE OF GYM RATS and has turned herself into a big time gym rat as well. She is that rare talented player that is a program player. She is a can't miss high major D1 LOCK.
SHEA DONNELY– 5'9″- COMBO…coaches all you have to do is listen. She made the main court at NBS Camp summer last year. Next, continue to listen, this is one of the best keep secrets in New Jersey. That because of her high basketball IQ which is next level stuff. Now throw in the rock as in rock solid skill sets. She can knock down three's, get to the rim, get to the foul line and get off the bounce with her mid range game. That is just a start because she has the perfect basketball body. She is strong and fit, which allows to be a excellent defender and wonderful rebounder. Her handle makes her a true combo guard, as she can and has slide to the the point guard position. This is a drama free future Division one players. This is a player coaches at Jersey Live should have all eyes on…all you have to do is just listen.
JOYRDAN HOLLAWELL– 5'7″- COMBO…every time you see her you say wow. That because she seems to get bigger, better and stronger. Her quicks are off the charts. She in fast and is uses her speed to her advantage on both sides of the ball. She is a hound dog on defense with active hands. She is fast with the ball in her hands rim to rim. Her passing skills are dream like at times. But what really makes you sit up is her ability to create in the open floor with steals or ankle breaking moves. She is a excellent three point shooter and gets to the rim at a high rate. She is very hard not to pay attention to because  of the all out style of play. This is a player that will give you your moneys worth. This is also a player with lots of upside. She got major important minutes last year for Manasquan late in the season….SO PAY ATTENTION THIS WEEKEND.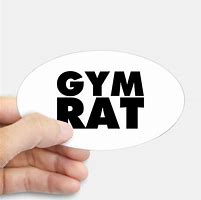 SHANNON HEINE– 5'8″- COMBO… she was cooking this spring before getting a injury. While she will not be a 100%  but word is that she most likely will play. She is a hard nosed angry defender and not afraid to bring a level of physicality to the table. She has nice quicks and leaping ability. She has all the crafty moves from a jump hook to the change moves in the lane. She is a move than reliable three point shooter that must be tagged. But here is her biggest strength, she just may be the best passer on the Manasquan roster. She is unselfish and will make the extra pass and the  right pass. She is a KISS TYPE PLAYER. She is without question is  on the plus side of the Plus/Minus scale. She has no problem playing the point guard spot as she is the point guard on the insanely highly recruited 2025 Shoreshots. She is the ultimate gym rat who embraces competition. She has trained with players off to the P5 and D1 level her entire life. She begs to be coached hard and D1 schools finally discovered her this spring…. for good reason, she is a emerging player in a big way.
AVA FRITH– 5'11- SWING…if there is an award for first class kids, she is the winner. Frith is a coaches dream, she is a hard worker and more importantly talented. She plays hard and is a excellent rebounder and next level passer. Her handle is rock solid as is her ability to step away from the basket and score. She can also post up smaller and weaker players in the lane. She will not only rebound in traffic but she will get out a fill lanes in transition. She can defend players bigger and stronger than her size. She has long arms and a strong lower body. This is a player loaded with a ton of potential. There is no question she will attract the attention of college coaches because of her body and skill sets. Ava Frith is going to make lots of noise once she gains the name recognition she deserves.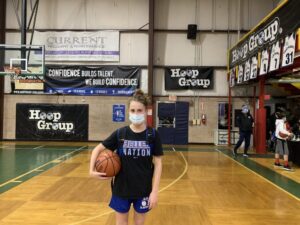 GRACE LOVE– 5'8″- WING…she is a excellent shooter who is a hard worker. Grace love is skilled and has a real passion for the game. She is in the gym working on her game daily. Her handle is very good as is her basketball IQ. She has played against some high level competition over the years. She is well liked by teammates and coaches. Grace Love is a player waiting for a opportunity. She is a player that  choose Manasquan because of the level of competition and a willingness to challenge her game.

LOGAN McCARTHY– 5'5″- POINT/COMBO…do not be fooled by her size. This is a player with a big heart and plays way bigger than her size. She has next level competitive nature. She has a real legit handle vs pressure. She buries three's till the cows come home. Her understanding of team defense is elite. Now to the good things, she understand what is a good shot and pass looks like. She  knows when to gamble and be a risk taker on defense and offense, get the picture? She is mad smart and has a real basketball IQ. She is a big time decision maker. She is a player that doesn't pout or complain. She is always prepared to play. In others words she is a winner. There is no question in my mind this kid is going to one day help a college win a bucket of games.
SHANNON LOONEY-5'7″- -WING….she may not make the trip as she finishing up school at St. Rose. Looney has shown flashes over the years. She has had a productive spring to date. She is quick and has a nice handle. The three point shot is reliable and she has a wonderful game in transition. This is a excellent prospect and another player with a nice upside in time.
CAMPS STARTS NEXT WEEK AT HOOP GROUP IN NEPTUNE
(coop@hoopgroup.com) or 732 429 -5999