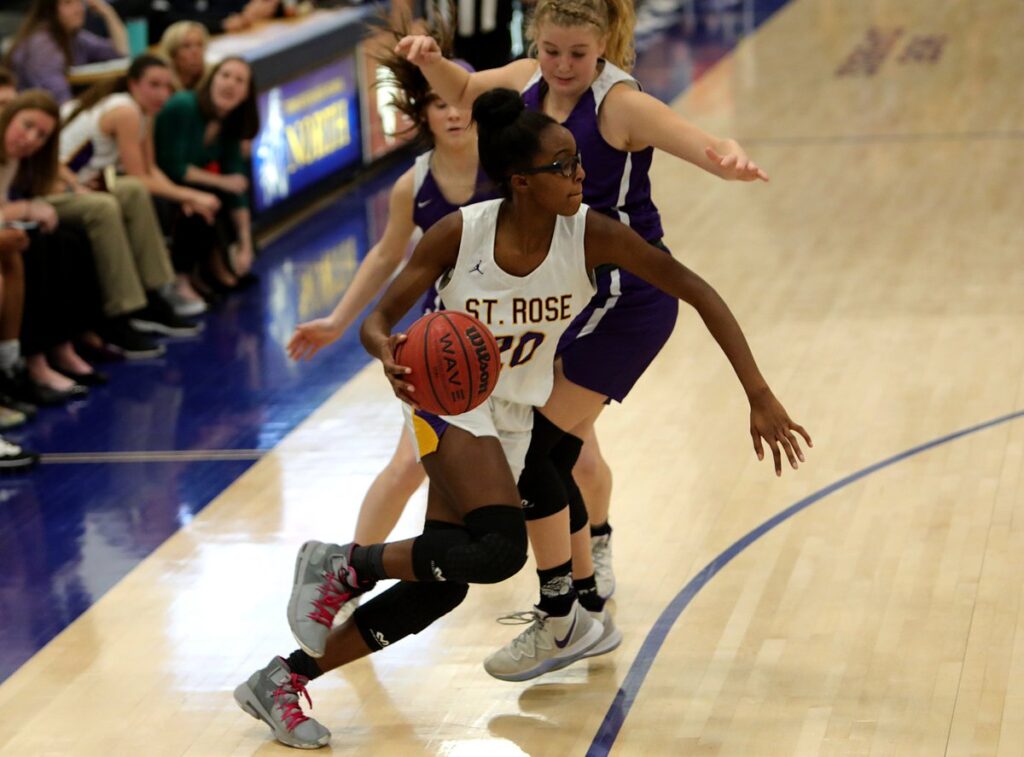 Yesterday so many dreams came true for so many across the state. But not everyone's dream arrived yesterday. That's because each player's time table to make there dream come true is different. Some players had to watch the celebrations take place. They had to watch teammates and friends enjoy the party and the big day without them. It had to sting and cause doubt. Layla Laws was one of those kids whose day has yet to arrive. But unlike other kids. I get the feeling Layla Laws is not worried. I think she knows her day is coming. And you know what she's right!!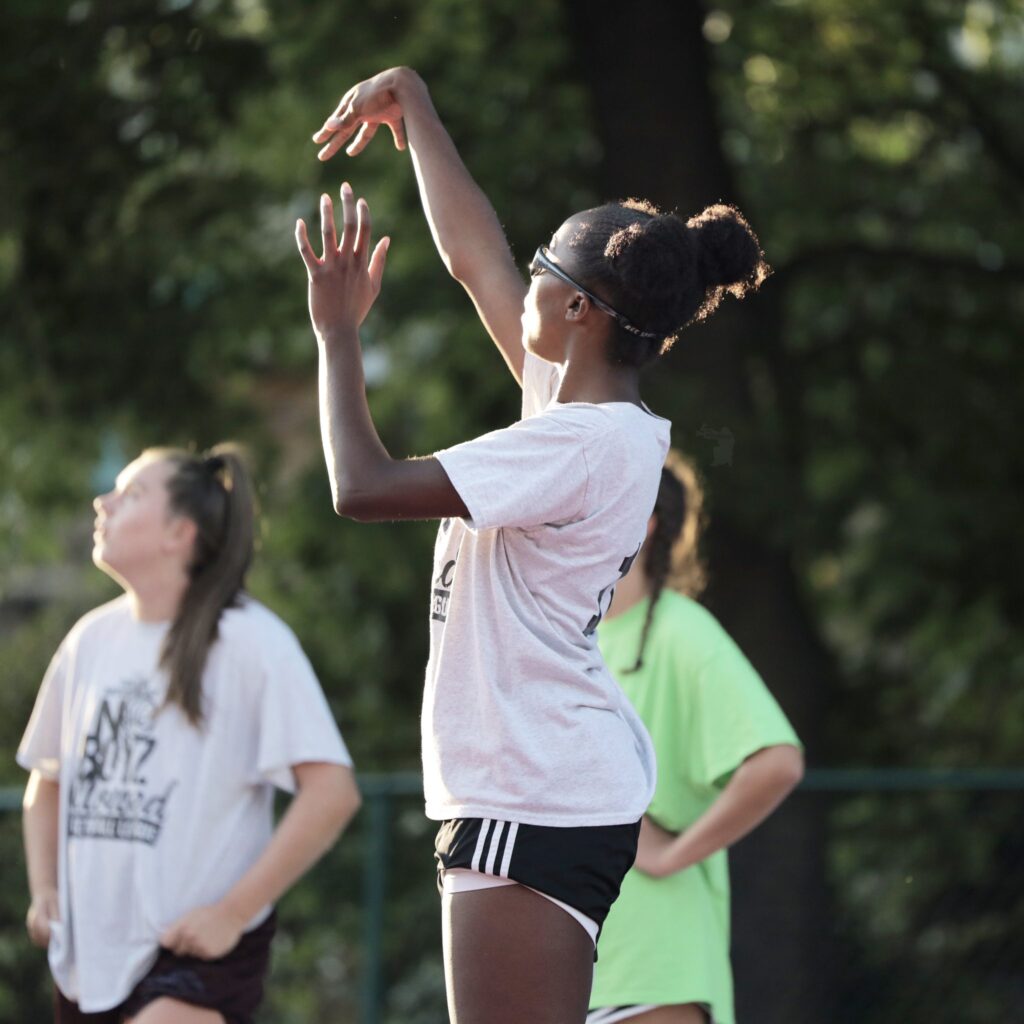 Layla Laws is one of the most improved players in the state of New Jersey. Yet most college coaches don't know this. That's because they have not seen Layla Laws since last year. Oh, they've seen the video. But it's not the same. In fact many coaches are burnt out watching video. The coaches don't know that Laya Laws looks nothing like she did a year ago. The last time most saw Laya she just another long lanky inexperienced wing player. They don't know that Layla has polished up her games these days. They don't know much physically stronger, she is there days. They don't see that she had developed that deep jumper from three. They don't understand the best first step in the ENTIRE STATE now has purpose to it. They don't see the defensive juggernaut Layla has become. That's because COVID took all that away from Layla. It why instead of celebrating, she was watching yesterday. But Layla doesn't have to worry, her dream is coming. She just has to wait for it to catch up with her blazing development.
Circumstances always play a role in success or failure. Sometimes you catch a break and sometimes you don't. Take the case of Layla Laws. Most people forget she lost a year of basketball when she transferred into St. Rose. Most people forget two big time transfers arrived when she most needed playing time. Transfers like Brynn Farrell and Makayla Andrews. Two of the best players in the entire state. Two older more experienced players who played Layla position. Sometimes circumstances set a player back but helps them in the long term. In Layla Laws case it brought reality to her doorstep. She has had to fight for crumbs the last three years. No doubt she must've had 2nd thoughts about transferring schools. It must have crossed her mind she made a big mistake. She could have been a star by now if she had not transferred to St. Rose. She could be scoring lots of points, reading her name in the paper. Making all star teams. Her ego would be just fine. Then again, she would not be a state champion, she would not have played on a #1 ranked team in the state. She would not have played against the best competition in the state in front of packed gyms. She would have not practiced against killers everyday, helping her develop her game. She would not have all the skills sets and things that have made her what she is today. One of the best unsigned players in all of New Jersey. But circumstances has thrown her dreams into a holding pattern for now. I say NOW… because I have zero doubt, her time is coming… that my friends is just a fact of the matter.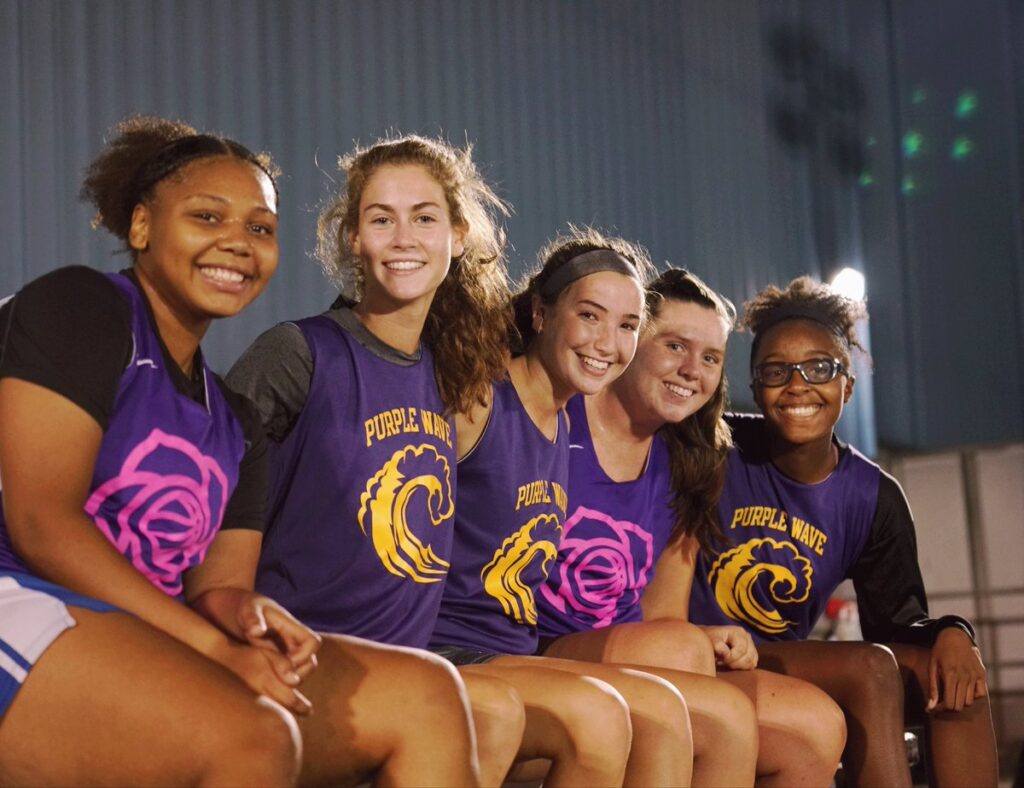 It takes time for kids to buy in and mature sometimes. I watched Layla Laws last year. She looked like a beautiful gazelle at times, so fast and so athletic. Watching her run and leap is such a wonderful thing. But last year she was desperate. She was too thirsty, she wanted it all too soon. She tired to do too much, too soon when she got in games. She thought it was the only way to get extended playing time. She wanted to prove she was as good as anyone else. She has seen 11 D1 players in her time at St. Rose and knows she as good as any of them. If given the chance, she felt that she could prove that. But she forgot to buy in and play her role at times. She worried to much like all high school kids, about scoring and playing time. It hurt her and it hurt her team. But these days Makayla Andrews and Brynn Farrell are playing D1 basketball. These days Layla Laws knows she has nothing to prove, everyone knows she is going to be a starter and St Rose is going nowhere without her. These days Layla Laws is buying in and drinking the Coach Chambers kool Aid. It's why St Rose instead of looking at a rebuilding year is looking at a championship type season. It's why St. Rose just may be a better team than a year ago. Something nobody saw coming...and LAYLA LAW JUST MAY BE THE BIGGEST REASON WHY!
Layla Laws has been brilliant all fall. Gone are forced shots and over dribbling. Gone are some of the defensive lapses . Now Layla is buying in and has figured out it's not about points, playing time or even media attention, it's about winning. She has figured out, it's about the little things mixed in with a few big things. Like running the lanes like only she can. Please don't tell me you know anyone that fills lanes like Layla Laws in transition because you will sound silly. Today Layla Laws just may be the best weakside rebounding wing in the shore. Today Laya Laws is working on her team defense. Today Layla Laws has but her trust into her coach Mary Beth Chambers. The problem is most coaches haven't seen this magnificent change and growth. That's okay because here is a fact. It's just a matter of time before they all come calling.. Because nobody this gifted can go unnoticed forever. Layla Laws time is coming.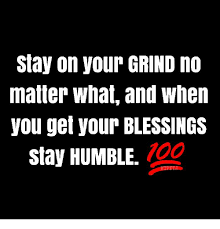 When a player shines in fall league game, that's nice. When a player is doing there thing in AAU, that's wonderful. But when a player shows up at NBS and explodes that's an entirely different thing. Layla Laws did her thing at NBS last weekend. She got deflections, 50/50 balls, got on the glass, ran by people, left them in the dust. She buried deep threes and matched up with the best players and showed no fear. Layla Laws was sending a message to everyone. She is not the player they once. knew. She is confident these days. Happy being in her own skin. Confident the coaches will come calling. Why? Because time is on her side. She knows it's only a matter of time before she is discovered.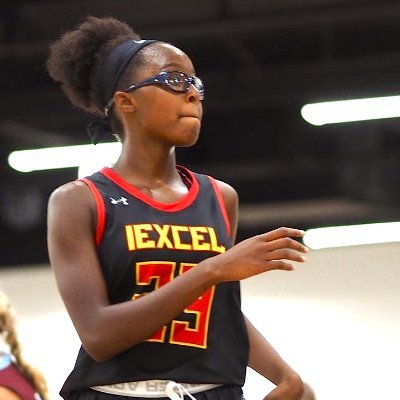 Perception vs Reality. The perception of Layla Laws is that she is a good kid, a nice kid. Somebody who will make someone a good player one day. The reality is Lays Laws is passionate about making her dreams come true. She made all the right moves. She moved her level of competition during AAU byt moving to IEXCEL.. She got stronger, she understands she must trust and listen to her high school coach who calls the shots. She tuned out the noise and any negativity around her. But she ran into covid, a temporary set back at best. The reality is Layla Laws is a D1 talent with D1 athletic gifts. Soon everyone is going to realize this. I have no idea what level Layla will end up at one day. I just know this and coaches what I say is a fact… LAYLA LAWS IS JUST GETTING STARTED...and big things are on the way for her… and the school that signs her one day.
LAYLA LAWS WILL BE AT THE HOOP GROUP EXPOSURE TOUR ON SUNDAY