Some people spend their lives being ordinary. Then there are those who seem to do epic things their entire life. Take Tim Capstraw for example, he was one of the youngest D1 baseball coaches in America at Wagner College. He then became one of the youngest basketball coaches in the country at Wagner. These days he is the radio voice of the BROOKLYN NETS. His wife Chelsea was one of the best players to wear a Rider University women's basketball uniform. The two have being doing epic things there entire life. So it shouldn't surprise you that their daughter Kiley is trying to top both of them. Because she has been doing epic things as well. She's just started doing it at a earlier age. Yesterday KILEY CAPSTRAW did her most epic thing to date. She gave Ivy League school YALE UNIVERSITY A VERBAL COMMITMENT.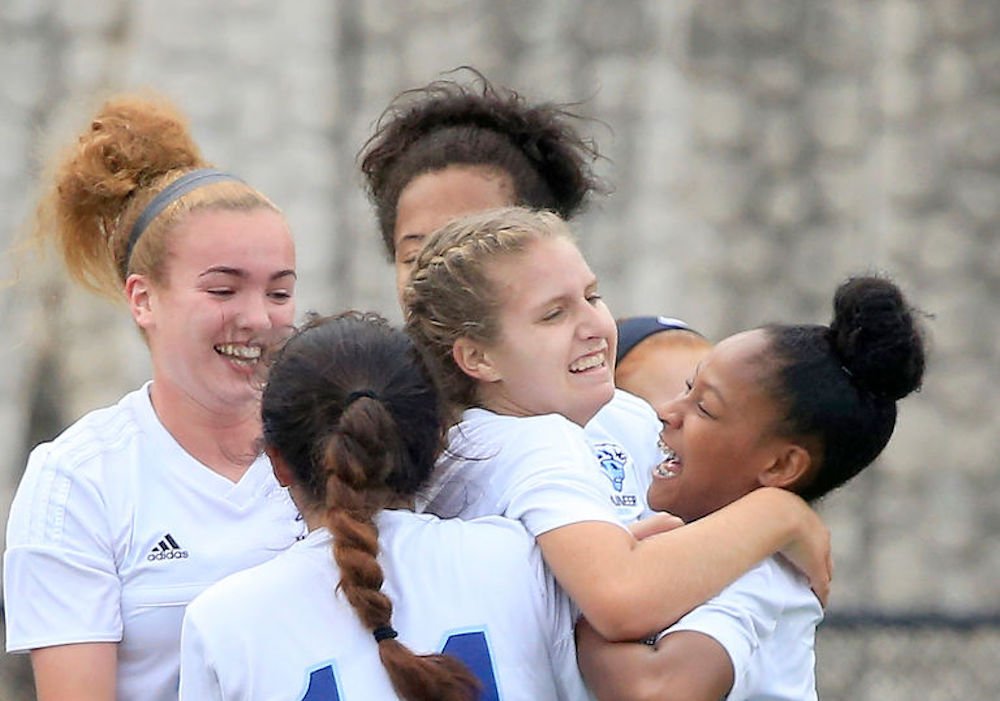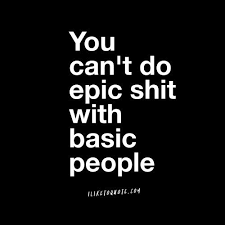 They say "lose your confidence and lose your talent." Well if that's the case, Kiley Capstraw has no worries. Because she is one of the most confident young ladies I know. Kiley Capstraw is not afraid to do big things. In fact, it's seems like; that big things is all she seems to do. Like as a freshman at West Orange High school winning a state title in soccer, for the first time in schools history. Then she turned around and helped West Orange win the Essex Country basketball Tournament. It was the schools first County Tournament title since… George Washington was President. Wait, I'm sorry didn't I tell you Kiley does Epic stuff… it was West Oranges first County Tournament Title ever. You see anything that has to do with the word EPIC… look for the name Kiley Capstraw to be attached to it. Her 18 points and 7 rebounds in the title game was a Epic performance by the freshman. Kiley Capstraw just may be the best player to ever wear a WEST ORANGE UNIFORM. It's clear before her playing days are over, she will rewrite the record books at West Orange. She also will be like her mama and daddy, a legendary player and person. You see Kiley Capstraw is a epic person as well. That my friends is not only just her true greatness but her families as well. The Capstraw's are epic friends and neighbors. There the type of people you root for, pray for and hope for with a passion. Good people.. . excuse me for that slip of the tongue. I meant to say they are EPIC people who make you do this🙏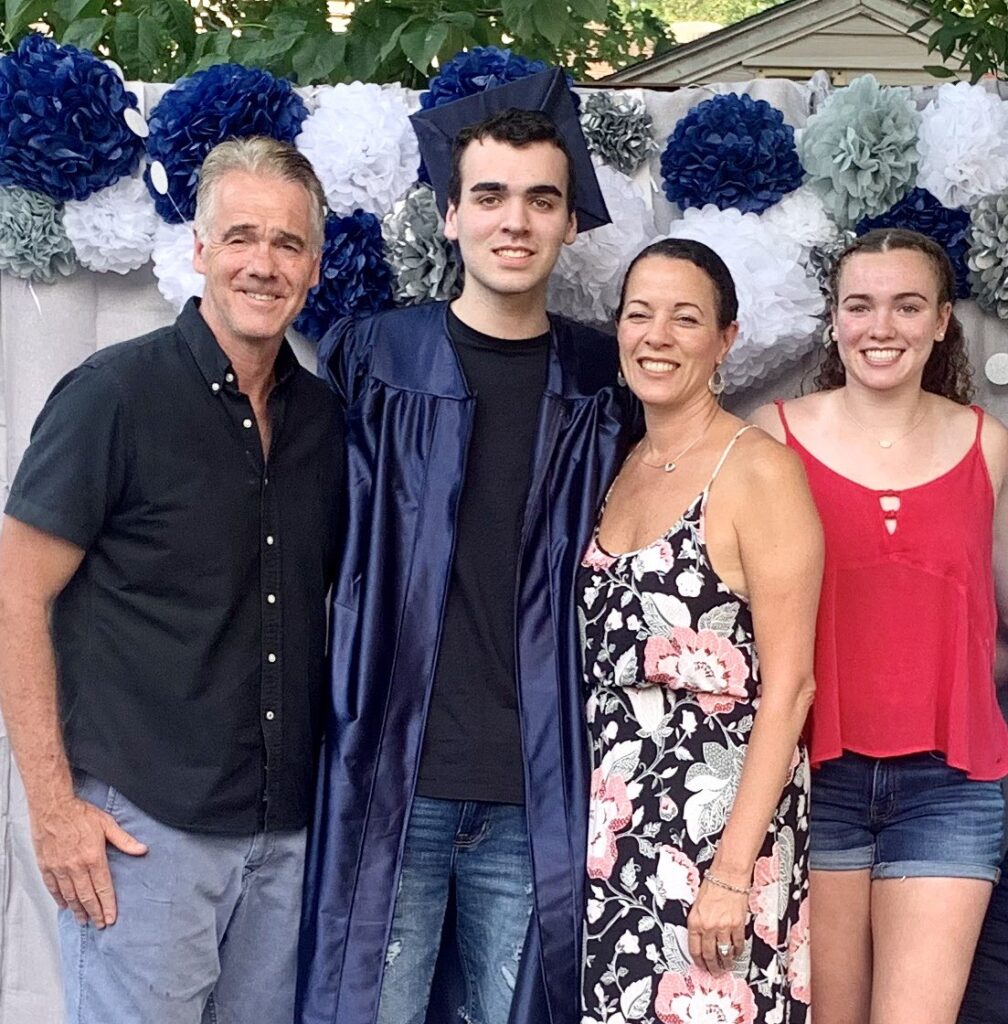 I met Kiley Capstraw when she was a 7th grader. Her father and I have known each other for over 30 years. Tim brought Kiley to NBS, it was clear from day one she was going to be special. I remember she, Madison St. Rose and Justine Pissott doing battle. It was so much fun seeing them on Saturday's at Core Skills, showing so much potential and energy. They had such a desire desire to get better. They all had such a competitive nature. It's no surprise all three are going to legendary University's. It took Kiley well over a hour to drive to NBS OR CORE SKILLS. But her dad and she knew, she needed to find the competition in order to develop. So getting up at 5.30 in the morning and taking that long drive was what they did. You see Kiley Capstraw not only has a epic work but she has an epic attitude towards commitment to the game we all love. It's just she loves it a little more than most. Kiley figured out the you can't do EPIC STUFF WITH ORDINARY PEOPLE. It may be the reason she found the NEW JERSEY BELLES.
Ellen Masonious has turned the New Jersey Belles into one of the best AAU organizations in New Jersey. They have successful teams at every level. She has two daughters currently playing D1 basketball. Ellen has seen it all and her teams have done it all. Joe and Cindy Fagan are considered two of the best coaches on the AAU circuit. They are the "A" team in the Belles coaching stable. They are teachers of the game. They are demanding yet understanding. It's why kids love playing for them. It's also why Kiley Capstraw's parents put their trust in the Fagan's. Kiley has had to put a lot of miles on her parents car to be part of the NJ BELLES. It has been worth it. Because basketball is more than just games and chasing scholarships. It's about making friends and building lifelong relationships. Kiley Capstraw has made great friends being part of the Belles. She has found her extended family in the Belles. She knows what it feels like to have someone impact her life in a beautiful way. The way that matters most.. with kindness and love, these are not easy things to find these days. Kiley has found it. THE NEW JERSEY BELLES ARE A EPIC organization that has surrounded KYLIE with Epic coaches and friends.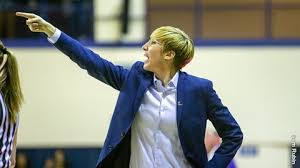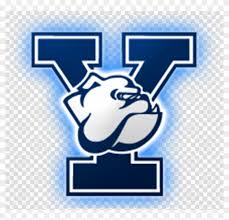 It's clear Kiley Capstraw likes hanging around people who do Epic stuff . Yale Head coach ALLISON GUTH is doing Epic stuff herself these days. In only five years she has Yale knocking on the Ivy League title. In five years she has accomplished more than anyone could have expected. Last year her Bulldogs won 19 games. They went 19-4 in conference and made it to the Ivy League playoffs for the 2nd time in three years. They also did something nobody expected.. they beat U- PENN… folks that's just not supposed to happen. But then again a P5 talent with offers from all over the country is not suppose to happen either. Coach ALLISON GUTH just may have pulled off her greatest epic recruiting move to date. Kiley Capstraw is going to Yale University and folks that's about as an EPIC recruiting job AS IT GETS!!
I lost track of Kiley last year. She plays soccer, so she didn't attend NBS. I really didn't know what she was up too. But I remember reading that she had 33 points and 15 rebounds in one game. So clearly she was building on what many believed was the best freshman debut in the state a year earlier. So I knew she was playing with the Belles and still killing it in high school ball. But the truth of the matter is, so often it's out of sight, out of mind. I got my first look at Kylie this summer vs the 2021 Shoreshots, a older, stronger and truthfully more talented team. The Belles led the Shoreshots at halftime. But they ran out of gas in the 2nd half. But what I remember most about that game was this… after the game, Kylie Capstraw was the same cool and under control person she was before the game. I am not sure I know many kids who are in more control of their emotions. Kylie is not a Chamaeleon. She doesn't change from moment to moment. She is what I like to call a "ROCK" meaning you can't move her.. she will always be there. You know what you are getting everyday…SOMETHING EPIC!