When NBS begins signups for each session. It sells out in about 48 hours. I always hold back about 15 spots for kids, I know will sign up at some point. There is no advertising for NBS. Twitter is what we call advertising. When a players signs up for NBS, I get a text to tell me who it is for approval. I love seeing the players who have taken on the challenge. Because you put your reputation and basketball ID on the line at NBS. You have no place to hide either way. So when the name KILEY CAPSTRAW popped up on my text, asking for me to approve her.. I got really excited. Because Kiley Capstraw is special in every way.
I don't need to give you Kiley Capstraw's parents history. You just need to know her dad was one of the youngest D1 coaches in the country at Wagner, and presently part of the BROOKLYN NETS RADIO CREW. The mom is one of the best in Rider University women basketball players ever wear their uniform. We went though this years ago (https://nothingbutskills.com/kiley-capstraw-2022-learn-the-name/). Kiley has great genes and a wonderful IQ and it shows anytime she laces them up.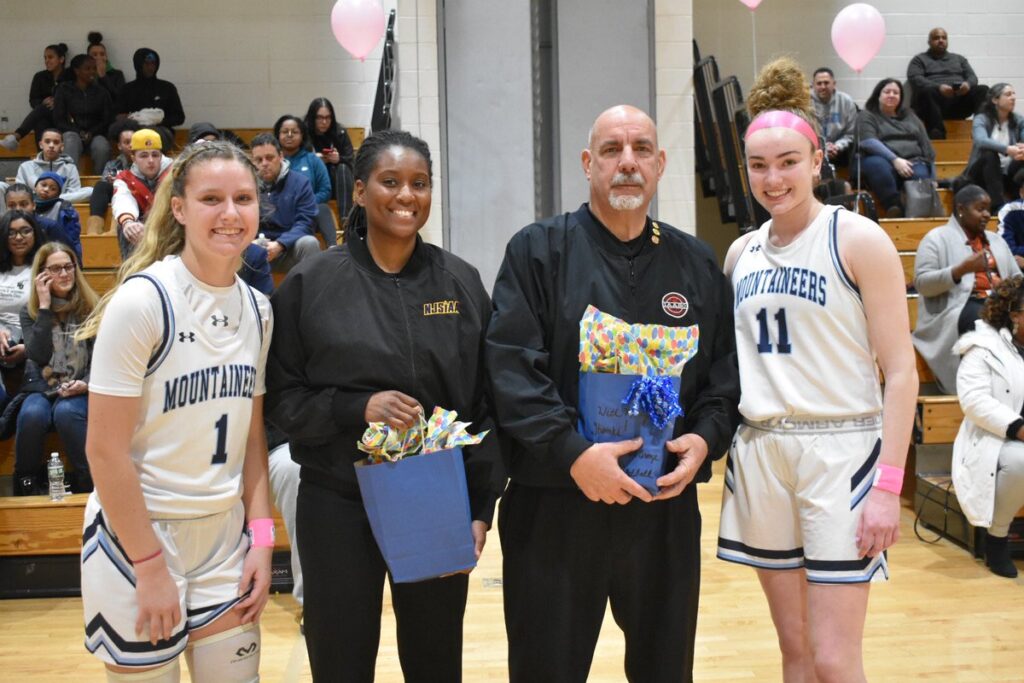 Three years ago Kiley Capstraw showed up at NBS as a 7th grader and kicked ass and took no prisoners. She played against seniors off to D1 basketball and showed no fear. She was part of a scary group headed by Justine Pissott, Madison, St Rose and a growing Ally Carman. All who are P5 recruits these days. She was highly skilled and physical. She made the 75 min one way trip every weekend. Then as a 8th grader, she would do the same and added weekends at Core Skills at HOOP GROUP. Not only was Kiley Capstraw special but so was her work ethic. It's funny all 4 of these these talented babies had one trait in common. They were gym rats. Kylie was the most advanced of the four. She was a monster on the box and in the lane. But her ability to play out of the post was clearly a gift and elite skill set. It was a skill set that set her apart from most babies.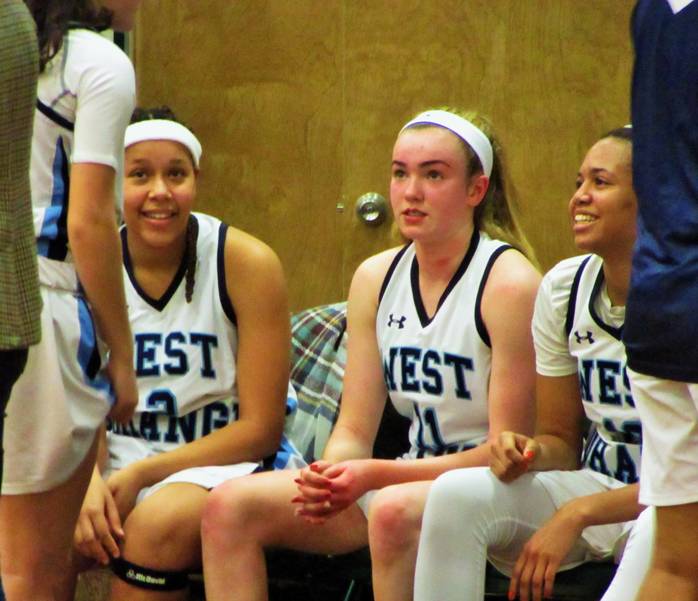 I lost track of Kiley after 8th grade. That's because she was busy winning a state championship in soccer at West Orange her freshman year. So she couldn't attend NBS. But it clearly didn't effect her basketball season. Because Kiley Capstraw many believed was the best freshman in the state. She had a dream first year. She was so dominant it was down right historic . She scored 334 points, grabbed 192 rebounds, with 60 dimes and 30 three's. We are talking serious versatility and efficiency. Kiley was a walking living walking double/double from guard spot. She also helped West Orange win the Essex County Title. It's funny but West Orange had never won a Essex County Title in basketball or soccer for that matter, in there schools history. But they also never had a Kiley Capstraw, now they had both. Kiley Capstraw had arrived in a big way. She was well worth the wait
I watched Kiley from a distance her freshman year. Then that summer she joined the NJ BELLES. They practiced the same time as NBS and then last season it was soccer again. So I lost track of Kylie. I texted her dad, Tim a few times and saw her in Atlantic City at a tourney once. But life moves fast and so do people. Me and Kylie saw little of each other. I just knew, as long as she keep playing and I kept coaching…our paths I knew would cross again.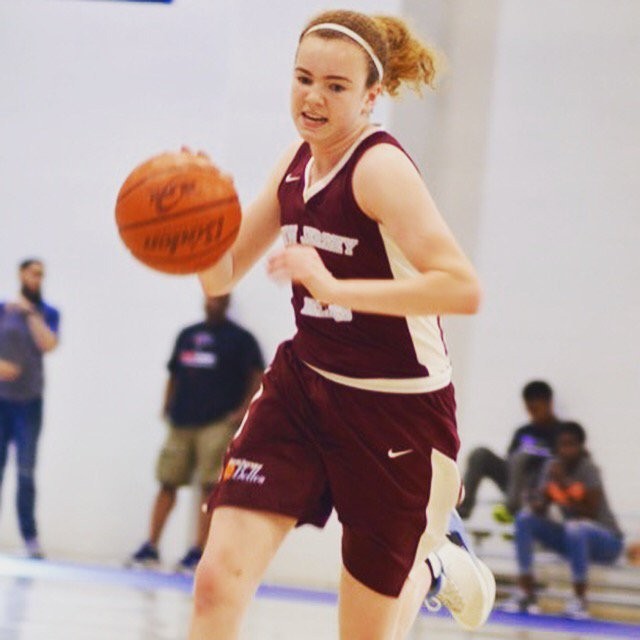 While Kiley was doing her thing with the Belles and high school. I would have college coaches ask all the usual questions. How good is she really? What are her strengths and how good was…hint, hint again. I told them she checked every box except one. I knew how competitive Kylie Capstraw was, I knew she was a gym rat, I knew she coachable, I knew she was tough as nails and I knew she was super gifted. What I didn't know was if the competition she faced, was enough to challenge her. Essex County is excellent top basketball. The New Jersey Belles are high level AAU. But the Belles are not the Philly Belles and Essex County is not the Shore. I wanted to see Kiley Capstraw against killers. You know where the entire gym is capable of ruining not just your day, but your rep and your ego. I wanted to see truth regarding Kiley two years later.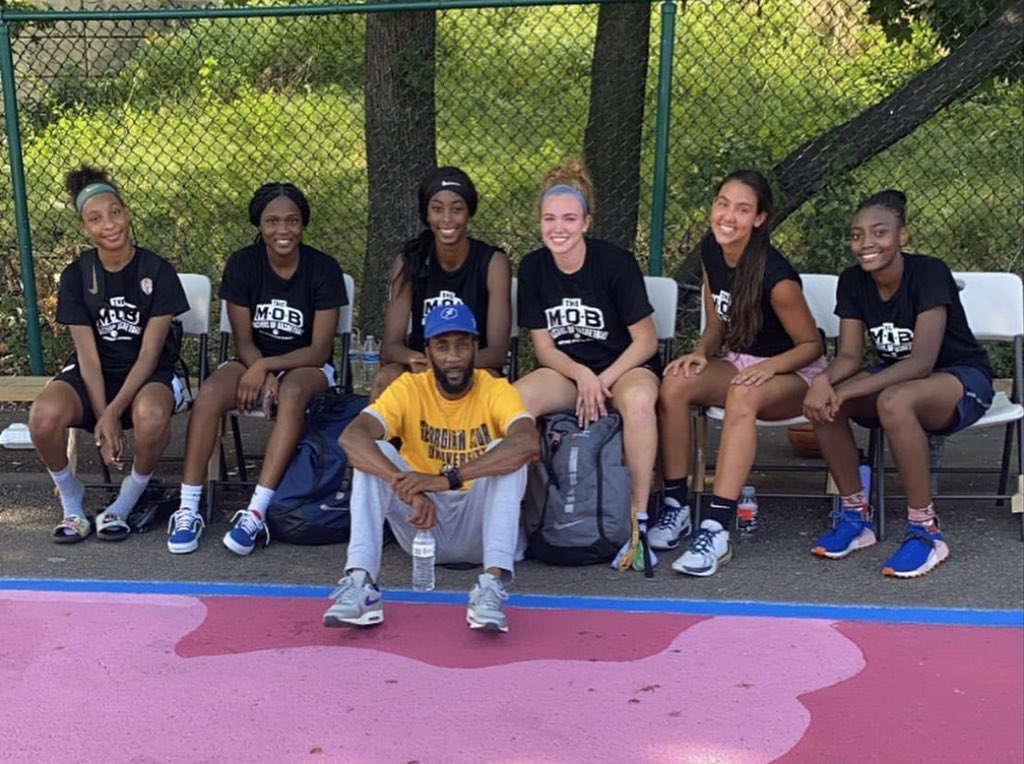 There is not a single kid who walks into NBS, whose body language I don't pay attention too. I don't care if I know they name or not. Why? Because I believe body language is the biggest non verbal form of communication between coach and player. The players job is to make sure it's right. The coaches job is to keep it right by any means necessary. I feel if a parent drops there kid off at NBS they know this as well. In the case of Kiley Capstraw, Top 25 programs remember these words. In all my years of coaching, NBA, European pros, D1, D2, D3 players(yes I'm reading my resume, so sad)...I have never coached anyone with better body language than Kiley Capstraw… ever. Her presence is felt the moment she walks by you. And as we all know the great one always have a PRESENCE!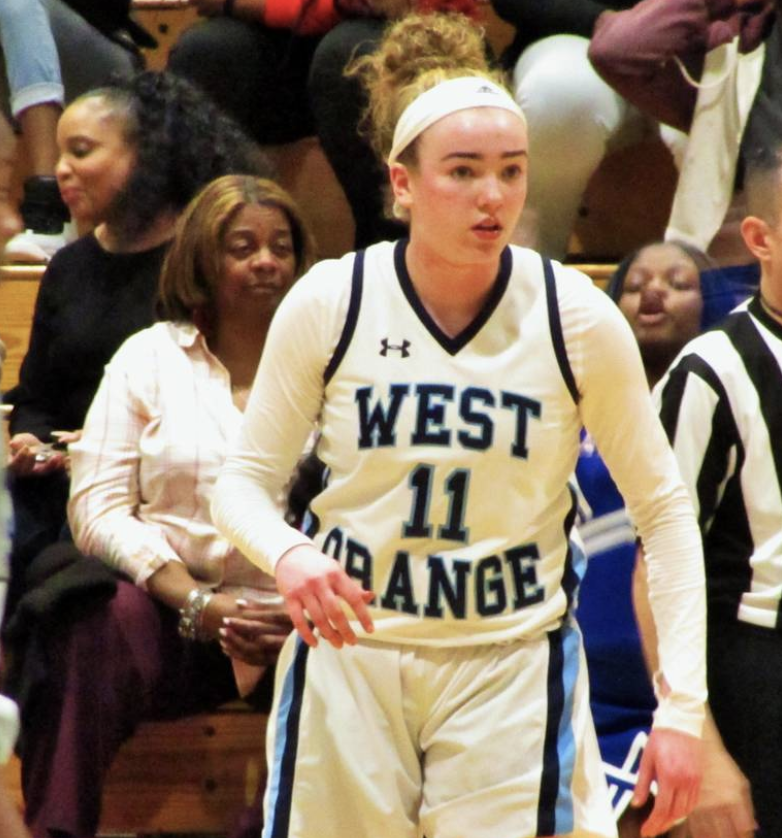 When players get notoriety, deserved or not, especially when young. Many things can and often do go wrong. One they start to believe the hype. Next they think everyone is jealous of them. Then, they think they are better than everyone, work harder and of course smarter. They think their recruiting means respect, special treatment. They train different, speak different and spend there days trying to separate themselves from others to make themselves feel special. It leads to in most cases, a bad finish in development as a teammate, player and as a person.. trust me I have seen it all in at every level… boys and girls. It's also why I know Kiley Capstraw is the goods. She is a kid who gets it. It's also why after two weekends at NBS, Kylie Capstraw has proved GREATNESS TRAVELS ..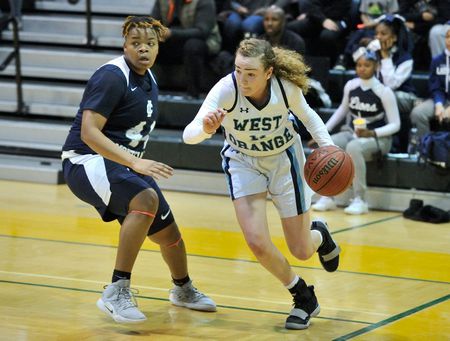 When Kiley Capstraw got up at 6am to make the long trip to NBS. I can assure you, she knew what she was stepping into. She knew my eyes would be watching her, forming opinions over the next 12 weeks. Watching the her development, remember there are lots of hard workers who do not develop for a bevy off reasons.. She knew her reputation was at risk. She understood these things. But Kiley Capstraw wants her greatness to shine brightly. It's why I threw everything but the kitchen sink at her the first day. I love Kiley and her family, but I too what truth. It's why, she started her weekend out vs. Justine Pissott and Colleen McQuillen. Two leading PLAYER OF THE YEAR candidates. I wanted to see what she could do against length and P5 size. Two years later.. 6 inched bigger and stronger. I watched to see if she handle an elite scorer and not lose her confidence. Then I moved Alena James on her, I wanted to see MYSELF… what she could she do vs elite ball pressure in a real competitive setting with real accountability. Turnovers and missed layups are a cardinal sin at NBS. I wanted to see if Kiley could stand up to tough times and give it right back… and that's exactly what she did. Just like she stayed for a hour after to work on her shot. Something few kids want to do after a 2 hour grinding session with 2 breaks. You see Kylie Capstraw is built and thinks differently.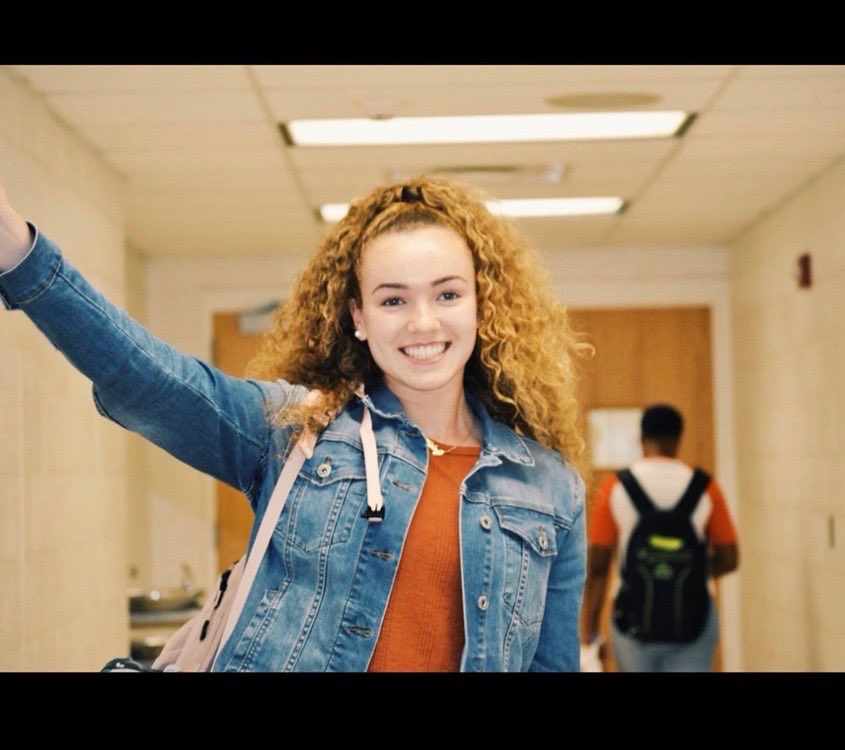 Last week Kiley Capstraw drove to point guard in the middle of the week from West Orange. Now kids travel from everywhere to attend NBS. But rarely during the week. But Kiley Capstraw is a rare one herself. She reminds me of my daughter so much, both bi-racial kids who are ballers and wear their hair the same way . Kiley takes me back to a different time but that's for another day. I asked Kylie at NBS, what her goals were this year. She talked of team goals, getting better and all the stuff a coaches kid says. Ask any coach you can spot a coaches kid a mile away. Anyway I had to tell her ..." did you forgot something? STATE POY, if that not a goal, then something is wrong" I asked her if she agreed… she smile and said "YES" because there can be no other answer or personal goal or chain of thought, when it comes to KILEY CAPSTRAW
IMPORTANT UPDATES….
NBS THIS WEEKEND CURRENTLY HAS NO ONE DAY SPOTS AVAILABLE… PLEASE CHECK BACK FRIDAY MORNING… tiny@hoopgroup.com