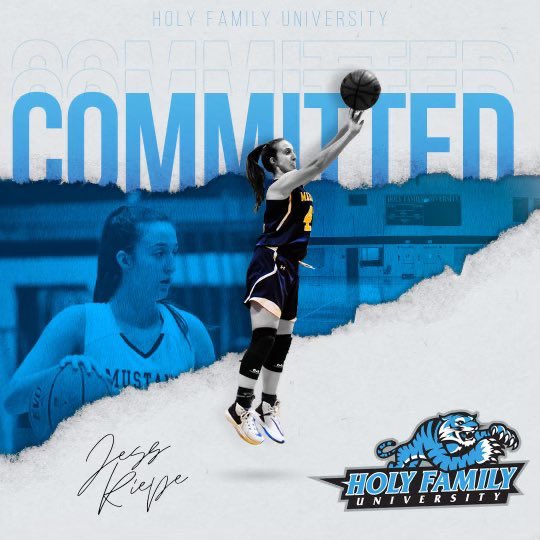 Jess Riepe is not afraid of anything. She is her own person. I didn't know this 3 years ago when our paths cross roads. I had seen videos of her on twitter at basketball warehouse. But that was as far as it got. But one day she showed up at NBS and since that day, it's been like a dream like ride for Jess Riepe. Yesterday she made the biggest athletic dream of all come true. She gave a verbal commitment to HOLY FAMILY UNIVERSITY in PA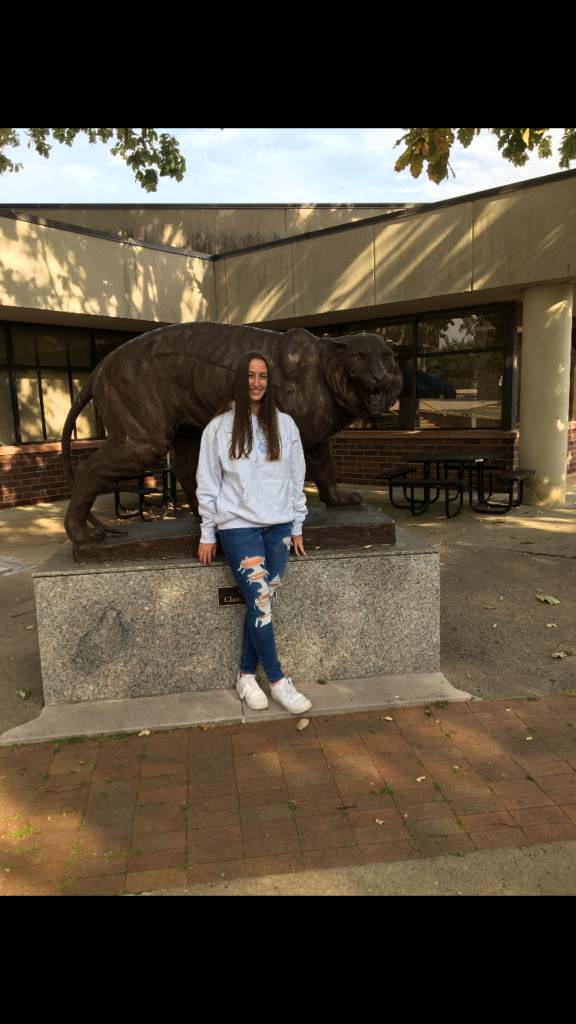 I was shocked the first day Jess Riepe showed up at NBS. She knew she played basketball at Marlboro high school. It's a town where they dominate youth basketball and the Mid Monmouth league. But many of those kids don't train in places like NBS. Most are two sports athletes and are great students. The kids and parents of the town for some reason get it. But Jess Riepe followed in the steps of another star from Marlboro, Molly Weiss. Molly Weiss was a self made player who left the safe confines of Marlboro to train at NBS. I was tough on Molly. I never let her breath. She was recruited and offered scholarships to D1 schools. But remember when I told you Marlboro parents and kids were different. Well Molly Weiss said no thanks to D1's and went to academic and D3 basketball power, Emory. It was the best decision she ever made. Well I was hard on Jess Riepe too, just in a different way. I wanted to know if she was serious. So on day one I matched her up with Fab Eggenschwiler of RBC (Leigh U). She as they say in the park, got taken to the cleaners. I figured I had seen the last of Jess Riepe. I was wrong because Jess Riepe is brave and not afraid of competition.
Jess Riepe did kept coming back to NBS. In fact she keep coming back everywhere. She worked hard at her home BASKETBALL WAREHOUSE. She discovered Garry Linton and take flight. She was a sponge. When she was a freshman in high school she was a forward. Then one day she came to after school shooting. I asked her "do you want to play in college". She said "yes". I told her then she needed to shoot the ball better" she needed to start now getting ready for the next level. Jess Riepe not only got ready. She became the most effective three point shooter in the state of New Jersey. Last season she led the state in three point shots made. She did this by becoming of the most reliable players I know. She shows up everyday in the gym. She simply made herself elite or shall I say the best the three point shooter in the business. Now HOLY FAMILY will reap the benefits.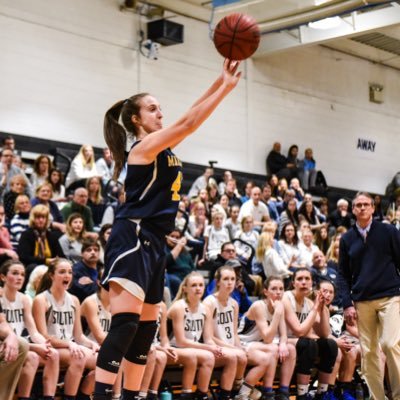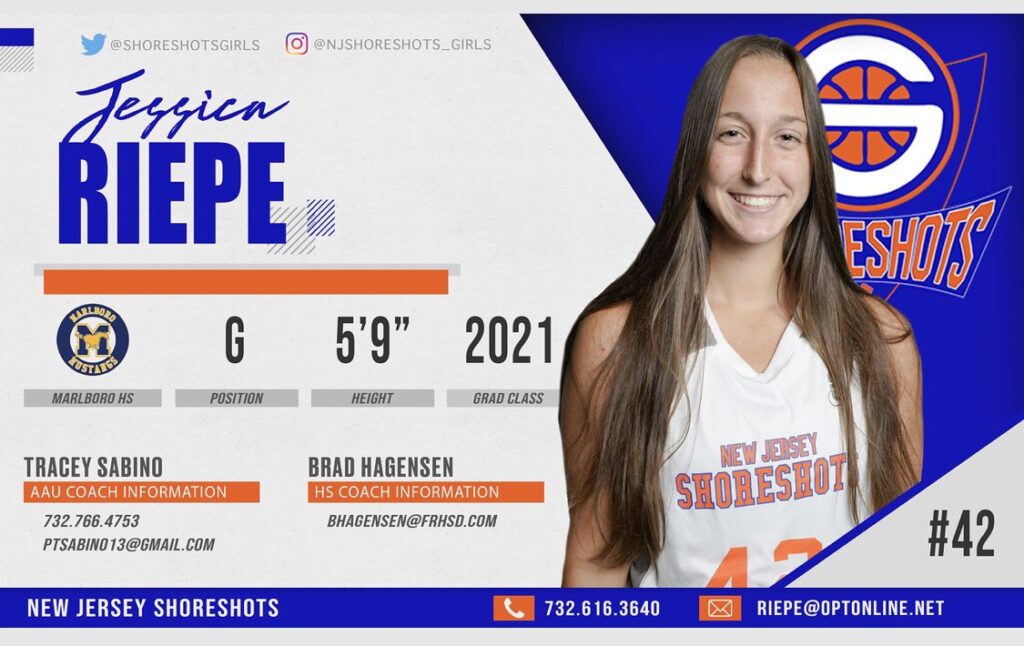 Marlboro has had a great run since Jess Riepe joined the program. Last year they knocked off state power RFH and are knocking on the Top 20 door. They play a run and gun style that fits her style just perfectly. Jess hopes this year to go out with a bang. You see Jess has a Nickname.. "big sister" that's because she cares about everyone. She is respectful to all around her and everyone knows they can leans on her. She has a little sister now, JAMIE. She is the apple of Jess's and my eyes as well. Her parents MICHELE AND MICHAEL LOVINO are the salt of the earth. I have never heard a bad word come out of there mouth. There are a family who stick together during good times and tough times. It's why I should call her the brave one. She switched AAU teams to join the 2021 Shoreshots. Leaving her friends at the CJ Cardinals. She had to know replacing Justine Pissott would be pressure. Pissott is a ShoreShot to the bone. More importantly she is best friends with the entire team. Jess had to know it was not going to be easy… all eyes would be on her.. she knew she'd be be taking a major step up in the level of basketball and competition. But just like when she came to NBS, the Brave One.. not only performed wonderfully. She became a team favorite. You see Jess Riepe gets its and why she will be attending Holy Family.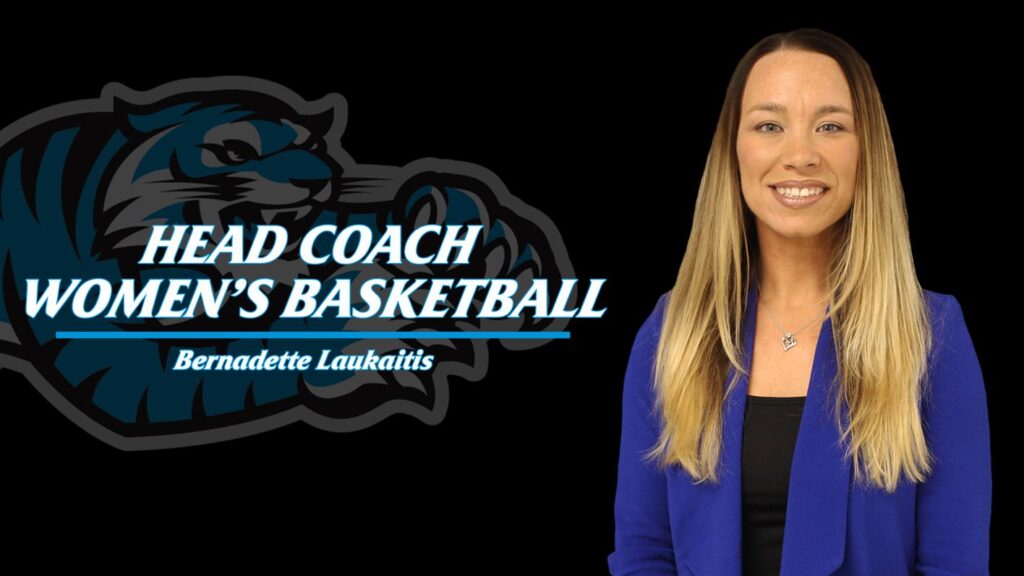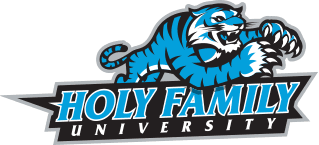 I can write a book on how I feel about Holy Family Coach Bernadette Laukaitis. She and her former boss Mike McLaughlin of UPenn are responsible for more kids going off to college than you can ever know. It was Bernadette, who was an asst coach at U Penn who gave ACADEMIC ELITE the credibility it needed. It was she that offered a helping hand to all kids over the years. It's why nobody is more happy about the college, Jess has chosen than me. She will be surrounded with great people like herself. She also will be attending college for free and that always gets me excited. Jess has made all the right moves along the way. But she needed to be brave and willing to take a risk and it has all paid off in a big way.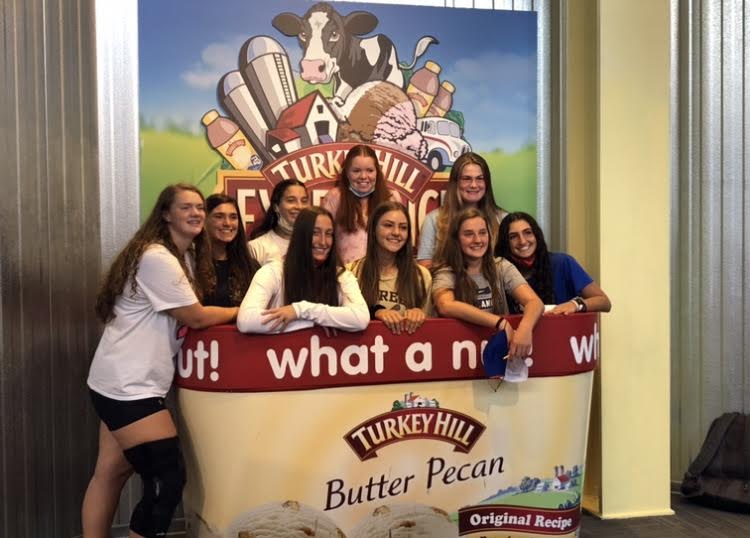 When Jess joined the 2021 ShoreShots, I told her she would get more exposure than any other time in her life. I told her 100's of coaches will be at all her games. I told her that it's a different type of pressure. I also told her to be prepared for lots of jealous people. I was wrong across the board because no college coaches were at her games, she faced no pressure and nobody had a reason to be jealous of Jess because everyone loves her. It was a bad break having the pandemic hit during her final year of AAU. She was excited about playing on the big stage. But in the end it all played out better than she could have dreamed or expected.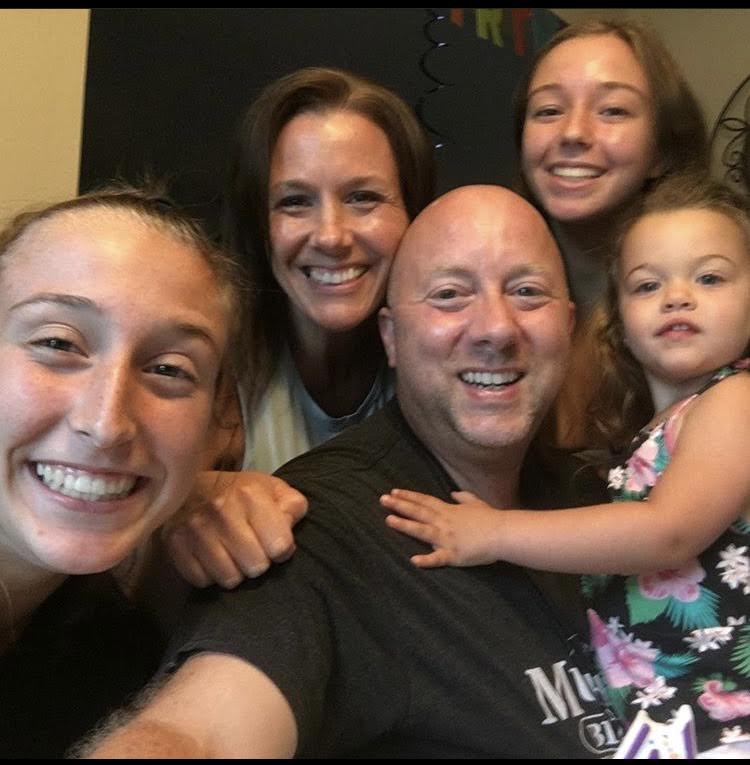 It's funny Molly Weiss was afraid to tell me she was not going to accept a D1 scholarship. She avoided me and was worried I'd be upset with her..Well when Jess Riepe came to me and said "Tiny I just want you to know. I am talking to D2 schools as well as D1 schools" I knew it was a Marlboro thing…LOL. I was really happy, not because it's a Marlboro thing. It just told me Jessand priorities were in order. Last week she told me she was going to take one more visit. But she knew Holy Family University, it was the right place. So when he called me at 8am in the morning and said these words… I COMMITTED TO HOLY FAMILY, TINY PLEASE DON'T TELL ANYONE UNTIL I MAKE CALLS... then she said "and don't drop any hints on Twitter"… I said "who me" we both laughed. Because we both knew Jess "big sister" Riepe had made another brave …GREAT DECISION… CONGRATS TO JESS RIEPE AND FAMILY…. HOLY.. HOLY!
NBS IS TAKING PLACE THIS WEEKEND… WE ALSO HAVE EXTENDED SESSION ONE AT NO ADDITIONAL CHARGE!