The first time I saw Kaitlyn Borghesi play I said "WOW", not because of her shooting, dribbling, passing or defense. I said "WOW"  because she played so hard for so long it was shocking. It's easy to find players with a edge, but many times the edge is about playing to gain attention for themselves. Kaitlyn Borghesi has that edge but most importantly she plays the game the right way. She is not a box score junkie, though she can fill up a box score when asked. She is somebody that makes the right play as in a pass, timely bucket or turning the lights out on a stud guard. By the way nobody likes matching up with Miss Borghesi in the gym. Kaitlyn is about playing basketball the way it suppose to be played. She knows that sometimes doing this can hurt in the "hype" department. But it does not seem to faze her at all. I guess that's why Georgian Court was ahead of everyone else and why they now have a future ALL CONFERENCE GUARD!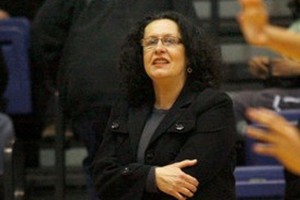 Two years ago I received a few phone calls from then Monmouth University assistant coach Jasmina (Jazz) Perazic, I did not return her calls. I felt the new Monmouth staff were not  recruiting shore kids. Then one day out of the blue she showed up at my camp and asked me to lunch. I told her I couldn't leave camp…WINK WINK!  But then she said "I'll stick around until lunch OR AFTER CAMP". She was not letting me off the off the hook, so we went to lunch.
Jazz  as I call her is in the basketball hall of fame(https://en.wikipedia.org/wiki/Jasmina_Perazi%C4%87), she is one of the best players in Maryland or anyone else's history. Most people don't know, she was a mega successful Head coach before joining Monmouth under Stephanie Gaitley when Monmouth was rocking and rolling. She really is the most successful unknown basketball player coach I know. We had a honest talk that day at lunch. I told her that Monmouth didn't want Shore kids, she said I was wrong.  When we were both done having our say and leaving, Jazz said something else to me which I never will forget. She said " Tiny I know the Shore is a special place, let's work together and I will prove we want shore kids"
When Monmouth was questioning weather to take Sara Olson as transfer from NJIT, I called Jazz and said "you have a chance to prove you want shore kids". I told her Sara would we their best player. Jen Palmateer and staff showed their true colors and took  Sara Olson and the rest is history. Sara Olson is their leading scorer and Captain at Monmouth University. Jazz is now the head coach at Georgian Court(http://www.gculions.com/coaches.aspx?rc=209&path=wbball) and she is making the shore a major priority for her program …KAITLYN BORGHESI  OF DONOVAN CATHOLIC  made Coach Jazz look very smart as she gave GEORGIAN COURT A VERBAL COMMITMENT!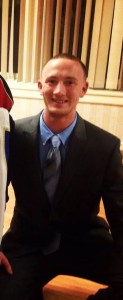 "Hey Tiny, Just wanted to let you know Kate Borghesi commited to us today. We are beyond excited to add such a great person and basketball player"  10/22/15 ..5.23am…Coach Marchione
Georgian Court assistant coach Derek Marchione  worked every week of camp this summer at the Hoop Group. He didn't do if for the money…he is a smart man, he did it because now he knows the best young players in the state and he knows who the under recruited players are in the state. He watched the best defensive point in the shore get after a lot of players who are moving on to D1 basketball. He knows that Kaitlyn Borghesi is a D1 talent and that signing her is a major step in helping Georgian Court become one of the best D2 programs in the country. Kaitlyn Borghesi is not known by many people. But you can bet your dollar every Top  guard in the shore knows her name. Because she is a total gym rat, who loves competition and a challenge.
Donovan Catholic at times gets over looked. They have a stud coach in Coach Bouro, who is building something special. They have maybe the most polished young point guard in the shore in Molly Collins. They have one of the best young shooters in the state in Alyssa Hirschy ( I know folks she should have been All Freshman). They all have something in common …  for some reason they never get their full due! Take Borgeshi,  nobody ever talks about her when it comes to the best point guards in the shore. Why? its a fact she is one of the best point guards in the shore. When Dana Carbone (Monmouth U) and Grace Stant (Villanova U) when off in the battle of the boardwalk. Why didn't anyone say a word about the 3rd best player on the court that day. The little guard playing against 9 D1 players, who had 6 points and 6 dimes as a sophomore. She was lost among the stars that day, and its been the way for 3 years…LUCKY GEORGIAN COURT..BECAUSE THEY GET TO REAP THE BENIFITS…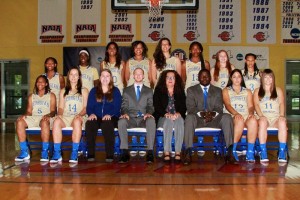 "Hey KAITLYN…WELCOME TO THE FAMILY"
So what does the perfect  recruit look like? They work on their weakness…their  a good teammate…have parents that support everyone and finally work in the class room. Kaitlyn Borghesi does all of this and more. It's the reason she has earned the right to play college basketball. It the reason her college education will cost less than her high school education.  She  has never played the political games that now seems to be the norm. She is somebody that understands that what makes her special is doing things the right way… Right now she is proving what happens when hard work and self accountability come together….BIG DREAMS!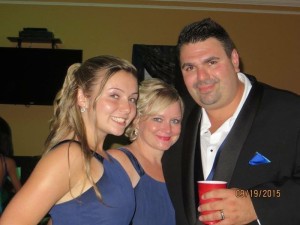 "Time for a BORGHESI FAMILY party …YOU DID IT" CONGRATS KAITLYN!
So two unappreciated  people will be join forces. A Hall of Fame coach and mega talented guard; that most don't know either's name. Yup, two people who do it better than most joining forces. It going to be a great team, because both are givers and givers make those around them better. Jazz has given her heart and soul to basketball. Kaitlyn  Borghesi has given every drop of sweat a kid can give to Donovan Catholic…her teammates and family. You see her family has supported her every step of the way.  Now Coach Jazz and she will support each other….This my friends is a match made in heaven….TWO OF THE BEST… MAKING GEORGIAN COURT THE BEST!

REMINDER…NO NBS SESSION THIS WEEKEND…PRE-SEASON PREP START NEXT WEEK…SPOTS ARE RESEVERED TILL TOMORROW…THEN FIRST COME FIRST SERVE…YOU MUST SIGN UP!