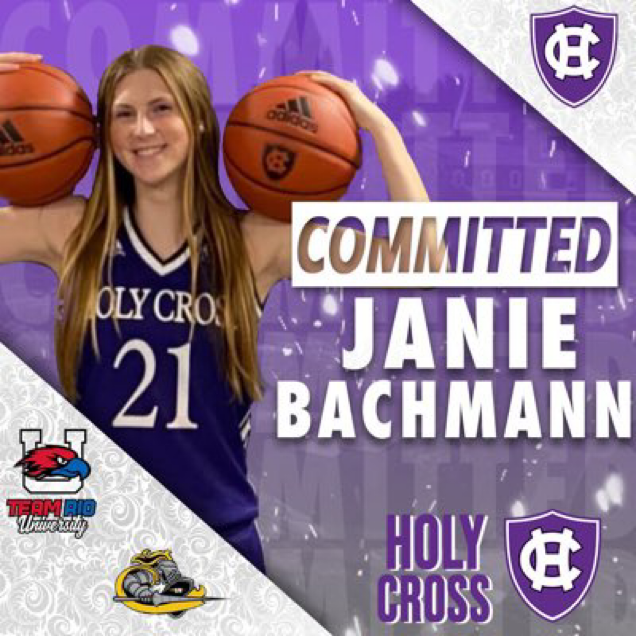 They say size matters. They say length matters. But you know want really matters? Talent and skill. Want to know something else? When that size, length and talent collide with elite coaching and competition. It can be a very scary thing. Well last weekend HOLY CROSS UNIVERSITY got a scary thing itself. That's because they got a verbal commitment from one of the most talented players in the 2023 class. That's because ST JOHN VIANNEY, insanely gifted guard JANIE BACHMANN joined her fellow teammate Megan Cahalan and Shore friends(Mary Donnelly, Grace Munt) at THE COLLEGE OF THE HOLY CROSS.🏀🙏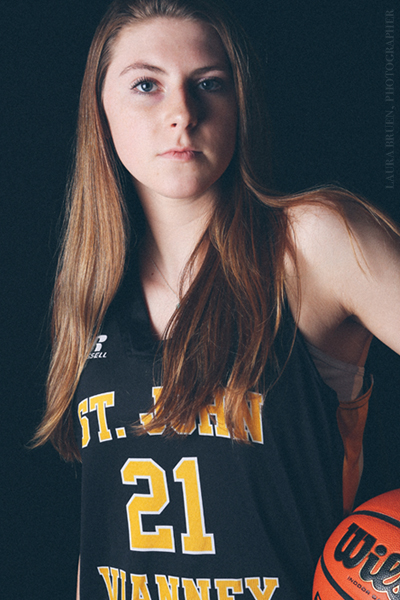 If you were going to build a basketball player these days. You would build one that's looks, plays and competes like Janie BACHMANN of SJV. She has every physical and mental tool needed to be a great basketball player. She also has size for her guard position. You see Janie is 6'0" and unlike so many others, doesn't have to exaggerate her height. She is long and athletic. How long you ask? Well let me ask you a question, name a guard in the state of New Jersey with her length? GOOD LUCK.👌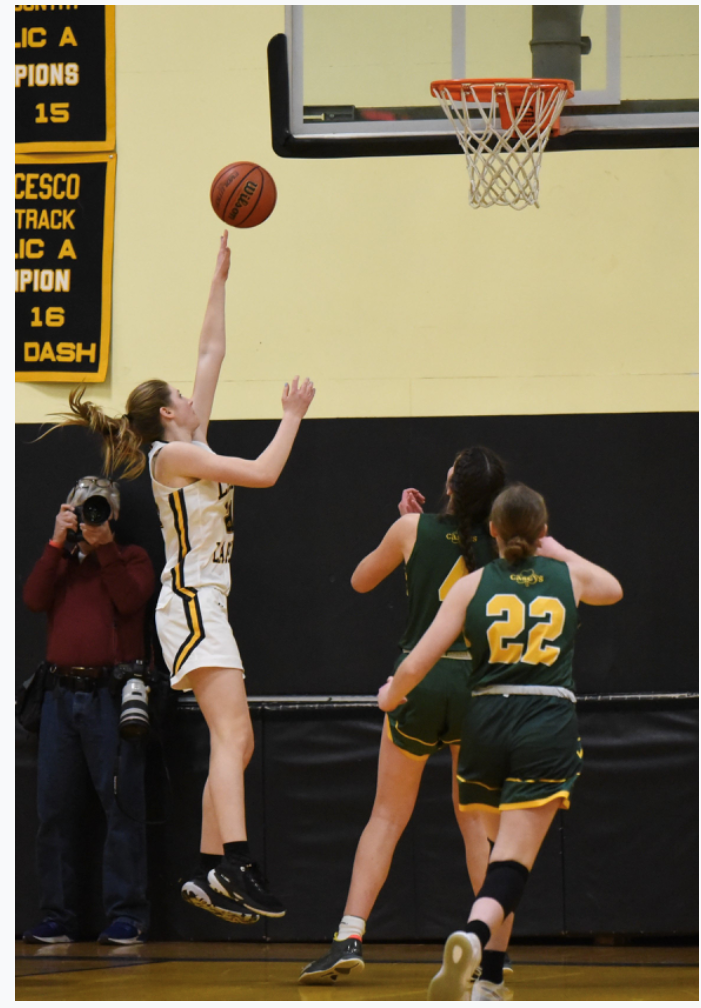 But it's her athletic ability and skill sets that makes her special, that separates her from most. You see Janie BACHMANN can do it all. She can play any position on a basketball court. She's not one of these tall girls masquerading as a point guard. She can actually play the point guard. That's because of her basketball IQ and next level ball handling skills. But Janie can also play all three guard positions with her eyes closed. That's because trying to guard her off the bounce is like trying to watch Megan Cahalan dance in a hurricane. It's just not going to work. When opponents try to match guards her up, you want to call DCF. That's because it's a form of child abuse. She overwhelms guards with her size and athletic ability. You see Janie Bachmann is a nightmare matchup. That's because of a little thing called versatility. The one thing all coaches crave. Holy Cross is getting a serious problem for every team in the Patriot League.

St. John Vianney is a different place. Not because they play for Chips and National rankings. Not because they play the competition on planet earth. It's a different place because it's not for everyone. You see, you can be a mega star at SJV and not own the spotlight. You have to understand at SJV, you must to be willing to share the spotlight. In some cases at SJV you have to wait your turn before you get major minutes on the court. There are no exceptions and no promises made. That's the price you pay for greatness. But that's exactly why Janie BACHMANN decided to attend SJV. She wanted to walk in the halls of the great ones. It's called a competitive nature. If Janie BACHMANN was at any other school in the Shore she would've been starting by now and most likely closing in on a thousand points. Instead she is closing in on a 3rd SCT and TOC Championship and on her way to becoming one of the best guards in New Jersey. That's because that women she plays for….Dawn Karpell!!! Well she develops talent like no other coach in the state of New Jersey and maybe in the entire country. Janie Bachmann is a complete player these days. She shoots the three, can go off the bounce, post up, defend and get out in transition. Do you see what am getting at? She is a total basketball player. 🔥🏀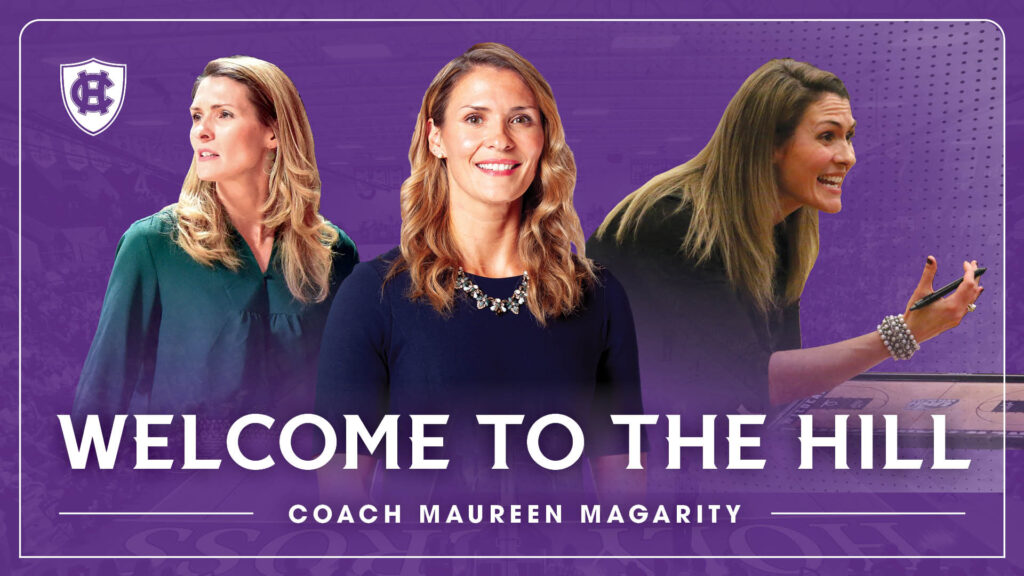 Make no mistake Holy Cross Head Coach Maureen McGarity has just picked up her third massive.. we are talking massive steal in Janie BACHMANN. That's because I believe Janie Bachmann was a high major D1 impact guard. Now she will be a First Team All freshman and a future ALL PATRIOT LEAGUE player. That you can bank on. There are no guards in that league bringing Janie BACHMANN package to the table…. NONE!👏🏀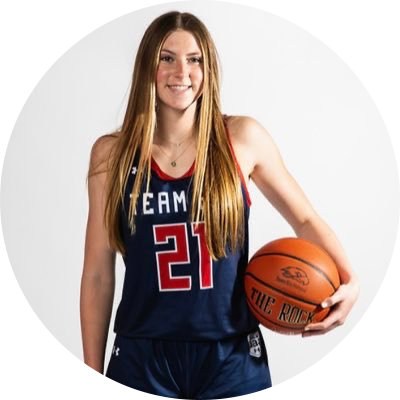 I love competitive kids who are not cocky. I love kids who are good teammates. I love kids who are gym rats, coachable and self motivated. But I really love good kids from good families. You know those kids with parents you barely hear from. Those parents that never complain and are just happy their kids are part of something big. I think that's why Janie gets along with her teammates so well. I think, it's why she has developed into this wonderful basketball player. It's because Michael and Laura Bachmann get it. They have taught their talent daughter has been to be humble and to work hard, be respectful and not expect anything to be given to her. They clearly have taught her to appreciate her god given gifts but not to feel it give her special privileges. It's a refreshing thing to see these days in such a great player. It also appears this formula has worked beautifully. That because Janie is not just a good basketball player… she is a better person. Everyone will tell you this, the moment you spend time with her.🤩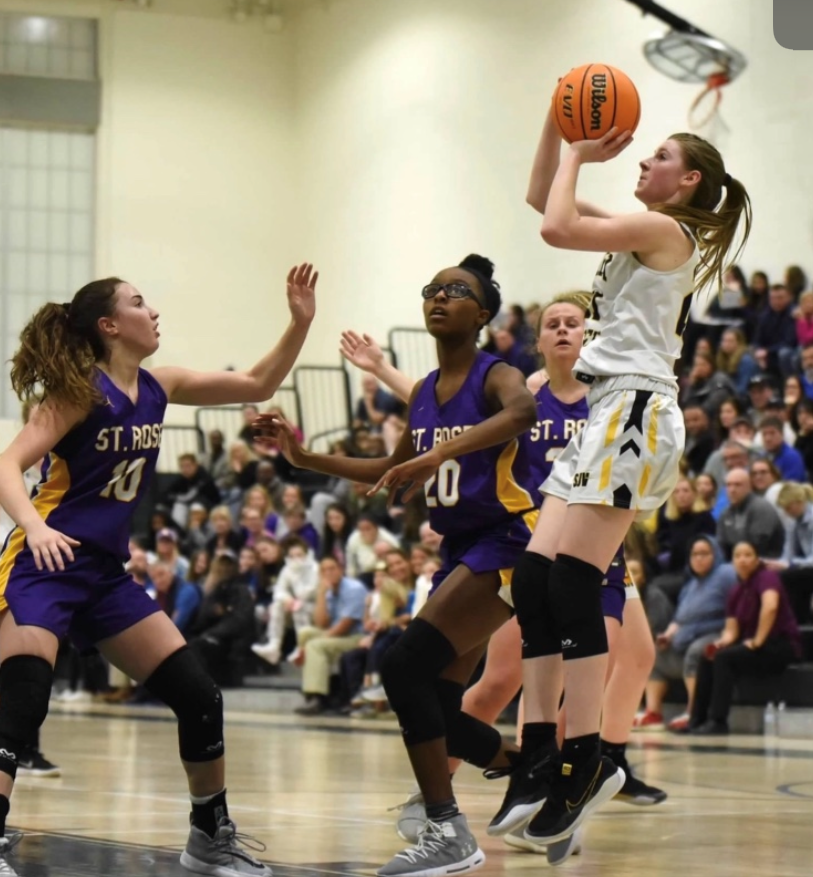 Janie Bachmann two years ago was a skinny freshman who just wanted to melt into the background. These days, she is a physical marvel, that cannot be ignored. Her presence and game is too big. She has evolved as a player. That's because each year she has gotten better. She has learned to post up better, willed herself into a deadly shooter and turned her body into a masterpiece. She's done all this by working hard daily. She did this by shooting everyday. She did this by getting in the weight room. In other words she didn't wish upon a star… SHE PUT THE WORK IN. She made the sacrifices. Now it has all paid off and the result is a big future awaits Janie Bachmann.💪
The College of The Holy Cross is a special place. But guess what? Janie Bachmann is a special kid. Coach McGarity and the Holy Cross family are about to find this out. Coach McGarity holds a special place in my heart. That because I have seen what she has done for kids. I have seen her mentor and guide kids… even when they make mistakes. She takes little girls and turns them into women. She also is a masterful recruiter. That's because she keeps signing kids that Patriot schools have no business getting. But she has a great education to work with. She has a school with a rich tradition. She also now another mega star in JANIE BACHMANN…. congratulations to HOLY CROSS UNIVERSITY and Janie Bachmann and her amazing family on THE PERFECT CHOICE!