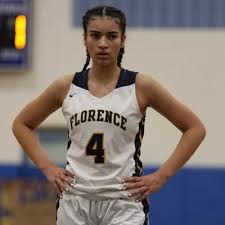 It's been a rough fall for RBR this year. There future star forward has been injured. Star freshman, Caroline Polloway has been out of action. There Star Freshman from a year ago Camryn Gardner,has also suffered injures. Too boot both play soccer in the fall limiting there time in the gym. But most difficult is that RBR team has not been competitive in the meaningless fall games. That's because there entire backcourt from a year ago has graduated. But today RBR got some good news. I guess you can say they got a shot in the arm. That's because future do it all D1 guard IRIS AZCONA has transferred into the school.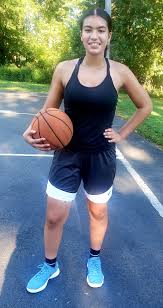 If RBR had guard problems a week ago. Make no mistake there ball handling, shooting and defense in the backcourt just got a major upgrade. If getting the ball to Caroline Polloway and Camryn Gardner was a concern yesterday. That is no longer the case today. That because IRIS AZCONA will fix many of those problems for her new coach John Truhan. She is a impact player in a big way for Red Bank Reg. How big you ask? Well if Caroline Polloway can get healthy, if Camryn Gardner gets in the gym. RBR has a chance to move to Top 5 status in the Shore and to a possible Top 20 ranking.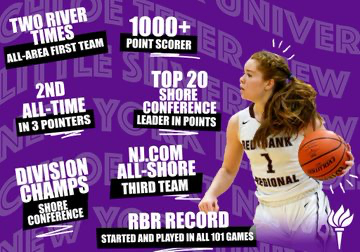 RRR lost once in a lifetime guard Chloe Teter to graduation last year. It was huge hole for RBR to replace. That's because not only did she provide scoring and defense. She was the ultimate leader, gym rat and culture building player. She more than any player was responsible for the new found birth of RBR basketball. She also fit Coach JT's system to a "T". Well newsflash IRIS AZCONA fits coach JT's system to a "T" as well. In fact, dare I say she just may bring more to the table than Teter because of how badly RBR needs her right now. This fall Camryn Gardner has played the point for RBR. Rather than her natural forward position. With IRIS AZCONA on board, she can put those issues behind her. That's because while IRIS AZCONA is a deadly shooter. She can easily slid to the point guard position, which may be RBR's biggest hole to fill right now.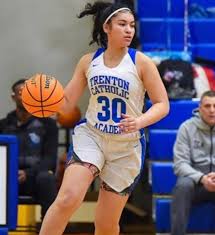 IRIS AZCONA committed to Big East school Butler University only to change her mind after a coaching change. She will make a run at All Shore this year. Known as a gym rat who is highly competitive. She has reputation as a low maintenance player with low maintenance parents. All this will serve RBR well. She also will get a chance to play in RBR's open gym tomorrow with her new teammates. The next 5 weeks will be crucial as gets to know her teammates and classmates. That should be more than enough time to establish a relationship before the first day of practice. Do not be surprised if she becomes the leader of this young RBR team. Unlike her teammates IRIS AZCONA has played with and against the best competition in the country over the years. Including a year spent at TRENTON CATHOLIC . She averaged 20.1 points a game at Florence High school.