There a few things I know about the MAY LIVE RECRUITING PERIOD, that starts this weekend. That's because there is a reason for everything. Nothing happens by mistake at this point. There is a great quote by former Hall of Fame Football Coach Bell Parcels  "you are who you are"  meaning your performance is your performance and nobody cares about the excuses or why. I know this and a few others things right now.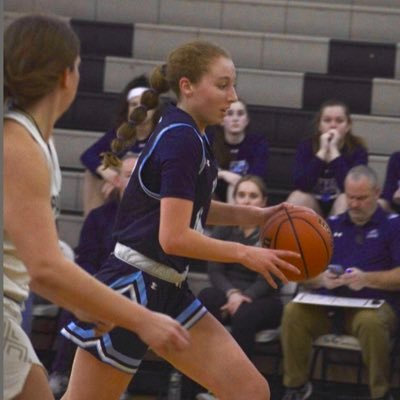 I know that most coaches don't know Sam Grella of the NJ RAPTORS. Her AAU team doesn't get the exposure of the big bad Shoreshots or the EYBL Gemz for example. But the young lady doesn't duck the smoke. She spent 5 weeks taking on the best players in New Jersey at NBS. Rather than talk, she got out of her protective zone and challenged herself. I know college coaches are going to like the results.
I know ELLA KREUZER  has multiple D1 offers. She is a really talented. But I also know she is going to shock coaches next weekend. She and her talented group of  UNITED U17 teammates were forgotten about during the last period because they went to Ohio. But there back on the East Coach this live period. Coaches are going to discover Ella KREUZER is not good but rather great. She has rock star qualities
https://twitter.com/shannonheine15/status/1656814771163865088?s=20
I now know SHANNON HEINE is looking more and more like a D1 player. Her quickness and athleticism is insanely underrated. But what I really know is this, she is a true combo guard not Masquerading as one. The 2025 HGSL SHORESHOTS are loaded with talent. But I know Heine might be there best keep secret.
There are kids who understand how to prepare for the moment. That's why there is no doubt in my mind that college coaches better take in GRACE FEENEY and her NJ RISE U15 teammates. There are 5 D1 players on their roster. Coaches the 5'11" Feeney has college body and a pro work like work ethic. I know after this weekend she is going to become a very important 2026 recruit.
I know like every year some kids are going to try dance and milk all the attention recruiting brings. I also know some of the offers they have receive  are soft and coaches are actively recruiting other kids that are better. I know the recruiting landscape has changed. One day your the one they love you  and the next day your forgotten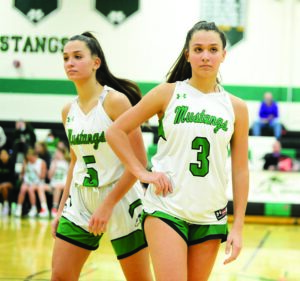 I know that the Mazur Twins, are going to get exposure this weekend. College Coaches are going to realize there not just D1 impact players. But they are way better than some of the kids they have offered. I know the Mazur twins are going to be in real demand after this weekend.
I know Camryn Gardner caught a big break last week. She switched teams from the NJ GEMZ U17 (Coyle) to the HGSL REBELS. Camryn Gardner is about to remind everyone why she is a MM+ player. She has been the victim of bad breaks. She missed most of her jr year. But it looks like, she now has the perfect fit for the remainder of the AAU season. I know a recruiting war is going to break out.
Megan Sias is just insanely skilled and talented. Can you imagine if she didn't get hurt last year. But she is back and proving why she was Named Shore Sports Network 1st Team All Shore. Sias is going to be one of the most recruited players in the Shore after this weekend. I know this because I see the work ethic and know what is coming. She didn't get to this point by hanging around. She got here by out working so many others.
Here are some Highlights from my freshman year. It was a great first year and I can't wait until next year. @pjgirlshoops @unitedNJaau @CoachJimmy_O @TinyGreenNBS @PGHNewJersey pic.twitter.com/Ibbpc3aEjA

— Addy Platt (@AddyPlatt2026) March 15, 2023
I know Addy Nyemchek is the best freshman in New Jersey. But Addy Platt I can tell you is really good. I know once she tightens up her game a tiny bit. She will be one of the best 5 players in the 2026 class. That's because she brings a ton of physicality and talent to the table. She is playing u17 this spring. I know she going to receive multiple D1 offers after this weekend of exposure.
I know Ewing is producing studs right now. TE'YALA DELFOSSE is just an electric player. One of the best in the state. Rhian Stokes is just a flat out killer and a state POY Candidate. Joi Johnson has D1 offers. Know what I also know about all three. There are insanely unselfish and do something nobody does in AAU, play the right way always. I know these kids have been coached the hell up by Dan Montferrat the New Jersey Coach of  The  Year and they must come from good families. How else do you explain how low maintenance and discipline they are…
I know Sidney Quinn and Gandy Manu of the U16 GEMZ are flat out gym rats. I know they both have improved greatly. I know they both are competitive. I also know both are heavily recruited and more focused than most kids. I know the recruiting process with both will not last long. Even tho both are only 2025's there are mature for their ages and don't need the attention that comes with recruiting. Once they find the right place it will be a wrap, trust me on this one coaches.
Had a great weekend in Pitman going 4-0! Check out my highlights! @TinyGreenNBS @ShoreshotsGirls @traceysabino13 https://t.co/pcFY3oEyqh

— Eli Clark (@eliclark2024) May 10, 2023
I know Eli Clark of the u17 HGSL Shoreshots is going to have some big decisions after this weekend. I know she will be the best floor leader in ATLANTIC CITY this weekend. She is a master at running her teams. It's almost impossible to take her off the court. That's because she makes everyone showcase better. It's why teammates don't mind her getting the extra minutes
I know some kids are going to just go to AAU practice this week. I know some kids AAU coaches are only going to care about winning. But I also know some kids are going to get in the gym outside of there AAU environments. There are going to shoot for hours, get some one in one in and do some full court ball handling. I know these kids will be more prepared this LIVE WEEKEND.
I know some seniors are going to feel the heat and pressure  this weekend. Sorry but the truth of the matter is this weekend is huge for lots of kids. That because by the time we get to July many schools will be done with the 2024 class. That's just reality, that why it's important to give coaches something to thing about. I know a kid can play themselves into a "GREAT"  recruiting situation🌈💪
I KNOW 4 PLAYERS THAT ARE PROGRAM CHANGERS and have elevated there games like you cannot believe unless your watching.
Christina Liggio is a Shore Conference Top 4 POY CANDIDATE RIGHT NOW
Makayla Blakes shocks me because every time I watch her she proves to me SHE IS THE BEST PLAYER IN NJ BY A MILE.
SOIBIHAN STAPLETON'S Improved shooting has to make you wonder, where she will end up next year. It's rare a kid makes this type of improvement in her game so dramatically and so quick. Her status may shock everyone after this weekend.
TAYLOR DERKACK is just sitting out there. Good lord can you imagine if a mid major could pick here off. She has tons of D1 offers but  I can tell you the recruiting gods are lining things up perfectly for a hustling young asst coach, trying to make a big mane for themselves. You need a break to steal a superstar at the mid major level. There could be a door open for those doing their  homework and paying attention..
I know too many kids and parents trying to ride hype into the spotlight. Those days are over, trust me.  Hype is great for social media and maybe a NIL if you work it enough. But more and more coaches are now looking deeper into a players work ethic and character. That's the good thing about the portal. Coaches want kids they can trust though the hard times. Not self centered kids worried about the box score and crazy parents getting them fired… coaches I know the ones who are selfish and the parents are nuts!… I KNOW👍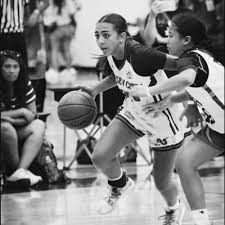 I know NINA EMANCE is the best player in the Shore Conference right now. She has not just out played some of the best in the East Coast. She has dominated them.
I know Katie Collins is going to be dominate this weekend for the NJ GEMZ. The GEMZ picked up a true point guard and that was reflected right away in there first weekend having one. Collins recruiting could be a wrap soon. She has offers from every level and I know after this weekend that list just may include some P5 schools.
I KNOW THIS WEEKEND IS WAY BIGGER THAN MOST KIDS UNDERSTAND … I know parents are on pins and needles. That's part of the process. Those who embrace will be just find. Those who try and downplay it are already in trouble. Because this weekend is suppose to feel different. It's supposed to be more stressful. But it also is suppose to be when a kid shines… but FIRST PUT THE WORK IN THIS WEEK BEFORE IT ALL STARTS!
I know Julia Karpell is without question a major steal for Fairfield. They getting talent, skills, IQ, leader and the big thing a monster competitive nature. She upgrades any culture. AAU now for her is just about continuing her growth. She has gotten better every year.
FINALLY I KNOW and just wonder if college coaches know. Lizzy Mitchell and  Emma Thornton are going to surprise you? They really shouldn't but then again you don't see them everyday like I do.
I KNOW EVERY KID NEEDS TO BE IN CAMP MORE THAN EVER…. Fact!!
$25 dollars to watch your 6th grade daughter play, this is completely off the charts insanity. Telling folks about the coaches package during shut down..Parents for tbe 100th time and I realize I'm wasting my time… SPEND YOUR DAM MONEY HERE..at least we believe in your kids pic.twitter.com/PZncQmrDjf

— Coach Tiny Green (@TinyGreenNBS) May 14, 2023