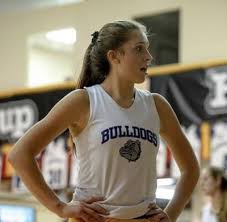 Today I am going to pass along a message to college coaches. Today I am going to try and make your life a little easier. Today I am going to explain what you need more of in your program. Today you're going to get some truth. Today you're going to hear what you already know. But it just keeps getting harder to find what you already know…but guess what, you're lucky. I am going to help you solve your problem today… because KIDS LIKE GRACE MUNT ARE THE SOLUTION TO YOUR PROBLEM
Coaches your job gets tougher every year. It's harder to keep kids happy while building the right culture for your program. Today for so many kids it's about them. They complain when not playing, saying they're not getting a chance. Yet you give them that chance everyday at practice. The parents defend their actions when they miss practice, don't work or are disrespectful. Rather than support you, then defend the indefensible. All in an effort to give their little angel special treatment. It's all part of the deal now.
Kids and their parents only cheer and support their teammates when they're playing a major role on the court. They live for attention. They want to be stars rather than teammates. You have to read their moods, because they're chameleons and you don't know what to expect from day to day. These kids make your life difficult and often get you fired. But coaches I have good news for you. There are still greats kids and families out there… one of them is GRACE MUNT AND FAMILY.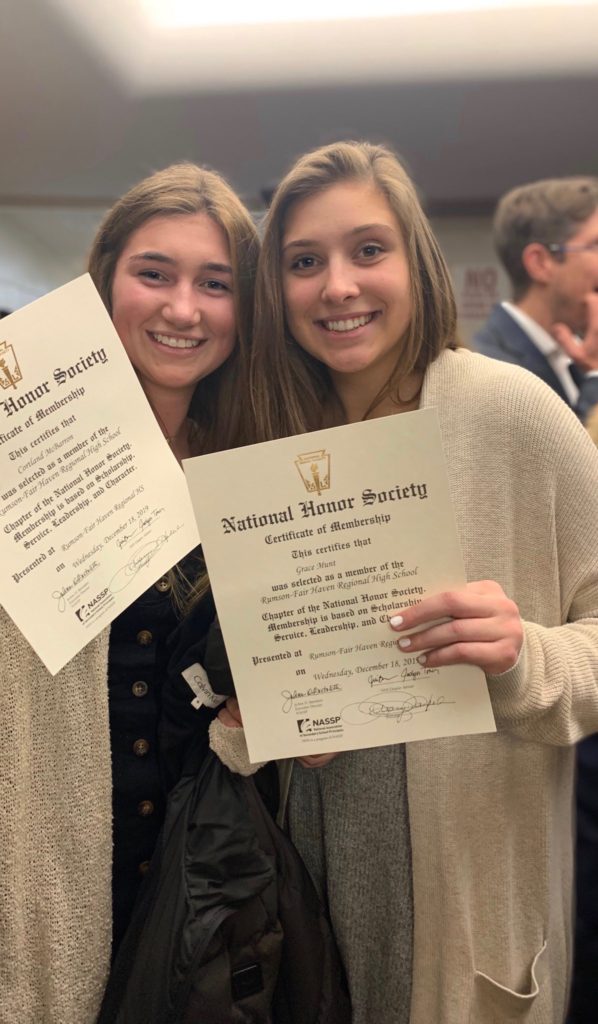 Let me tell you about kids and families. It's during difficult times their true colors come though. Grace Munt is one of the best players in the Shore Conference. She is also a mega student. She has D1 offers on the table. Also, she most likely will not play this year. She had shoulder Surgery this fall. She clearly was disappointed about possibly missing the season. But it's funny because she doesn't show it on her face. Remember I told you there are still kids out there who make your culture better? Well Grace Munt is one of those kids. She not a kid who walks around with woe is me written all over her face. No, she walks around with a smile on her face. She is positive always with her teammates; despite not playing. Do you know why coaches? Because she knows, it not about her right now, it's about her teammates. Grace Munt wants her teammates to know she is a better teammate than player.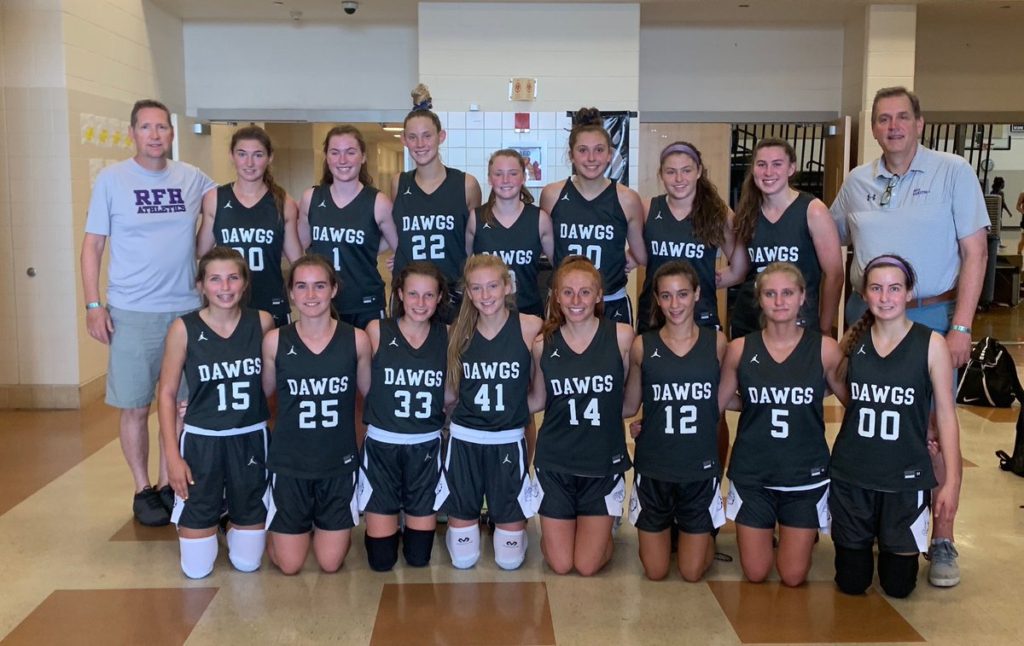 When kids get hurt these days. They want attention first and then 2nd find something new to do. They show up on game day. Come to a few practices and hang out with there favorite friends, away from the court. That's because we live in the "culture of me". When kids get hurt they show up to games but their parents are nowhere to be found. You know…"my kid not playing… I am disconnected". But this doesn't apply to Grace Munt or her family. Grace, coached her teammates in a fall basketball league. Her parents came to all the games. You see Grace Munt understands leadership. Her parents understand commitment and Responsibility. They have taught Grace, when you're in … you're in, regardless of your own personal situation. Last year Grace Munt had to play the point position for RFH. She never said a word. She never complained it could hurt her recruitment. Instead she said "it could make me a better player" see Coaches, it called the right culture and it starts with the right kids… like Grace Munt.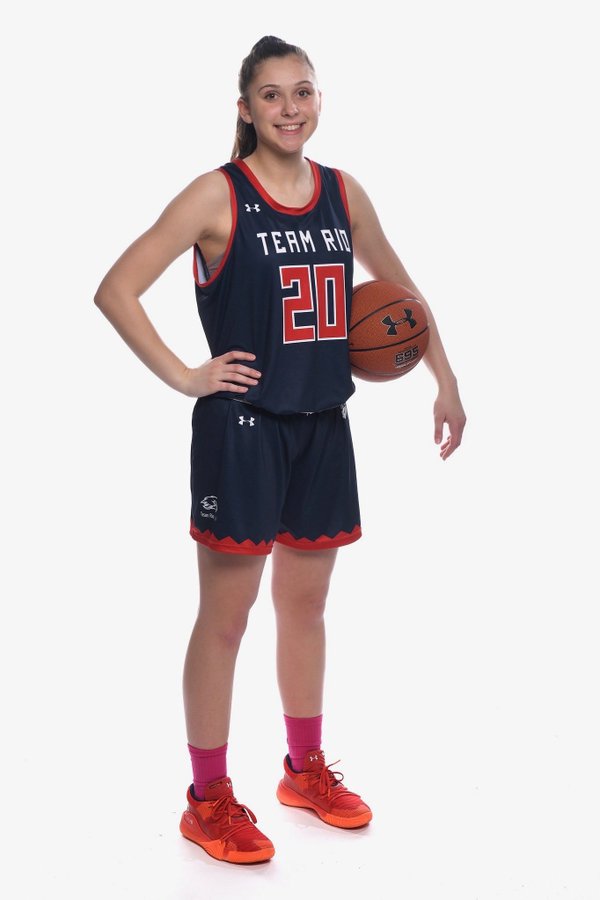 When Grace told me she was going to play AAU ball last year. I was REALLY WORRIED. I honestly believed that AAU and all its craziness would kill her joy. I thought her family was too nice for the AAU culture. But I forgot that its Grace Munt who has an impact on people not the other way around. I think it's safe to say, I know most of the kids in the Shore. Now here is Something that is an undeniable fact, 100%. Grace Munt is the most well liked kid in the Shore Conference. She is friends with EVERYONE. Do you know why? Not because she is one of the best players. She is friends with everyone because of one word "GOODNESS" her Goodness is felt by all. Her parents are warm, kind hearted people who root for everyone. This is why they are so well liked and why everyone roots for GRACE MUNT!
Coaches we all see all the lack of sportsmanship these days? I tell you coaches, it spills over into your locker room and the everyday aspects of your team. It's the start of that disrespect the creeps into your culture. No player you know or have recruited is more respectful to teammates, opponents and coaches than Grace Munt.
You know those kids, you have to beg to practice hard? Become their personal cheerleader for in practice rather than coaching them. Well Grace Munt is not one of them because she is the ultimate gym rat. This is a Kid who apologizes when missing a training session. This is a kid who apologized for missing NBS this fall because she had shoulder surgery! Coaches do you think Grace Munt will make your culture elite? You bet.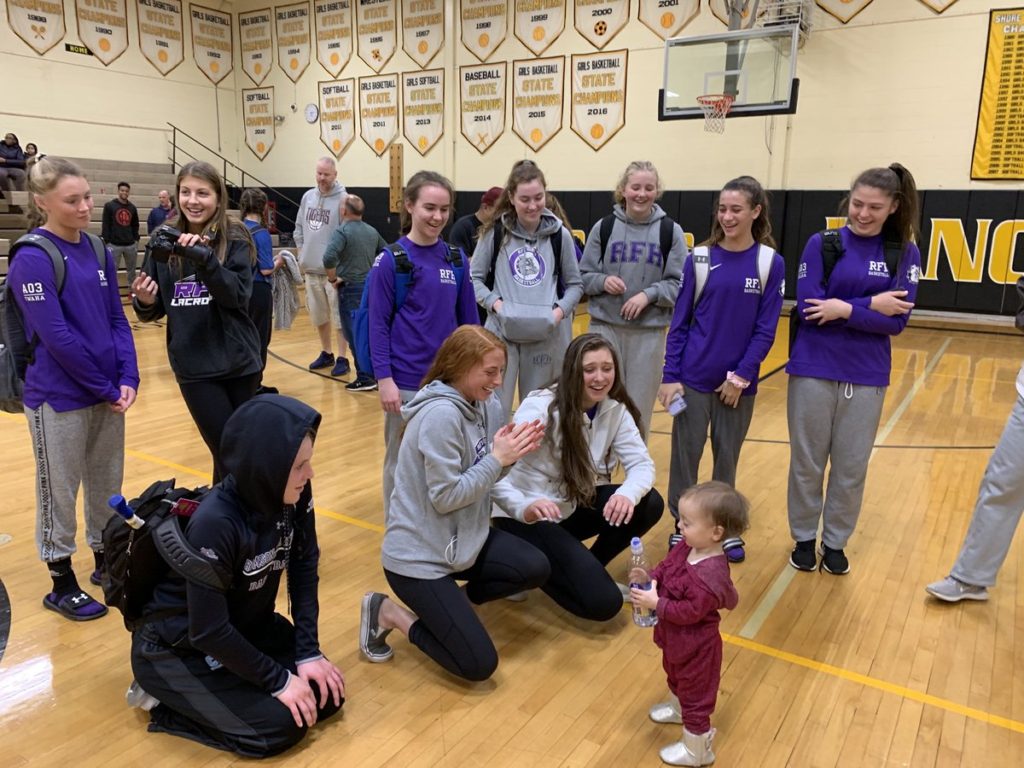 Coaches we live in a culture where just because a kid can shoot and dribble a basketball. It gives them and their parents a license to act like jackasses. For some reason they believe they have more value or status in your program. Grace Munt is a superstar and will be a bigger star in college … Trust me on that one. But you would never know it. Grace Munt and her family are just good people. There is no complaining to coaches about how she is being used. There is no talking negative about teammates and coaches. The Munt family just loves being part of something. They don't need bells and whistles. They don't need to see their name in the paper. They are content sharing the wealth together and with others… they make your culture elite.
Coaches let me tell you what I witnessed in the last week. After RFH beat Staten Island Academy, Grace Munt made a video dancing with her teammates and Staten Island Academy players. When Cortland McBarron stole a ball for the winning basket for RFH vs Manasquan. Grace Munt was on the sidelines dancing for total joy. You see Grace Munt is invested in her teammates and school. Coaches you will never doubt her Loyalty and commitment… something rare these days.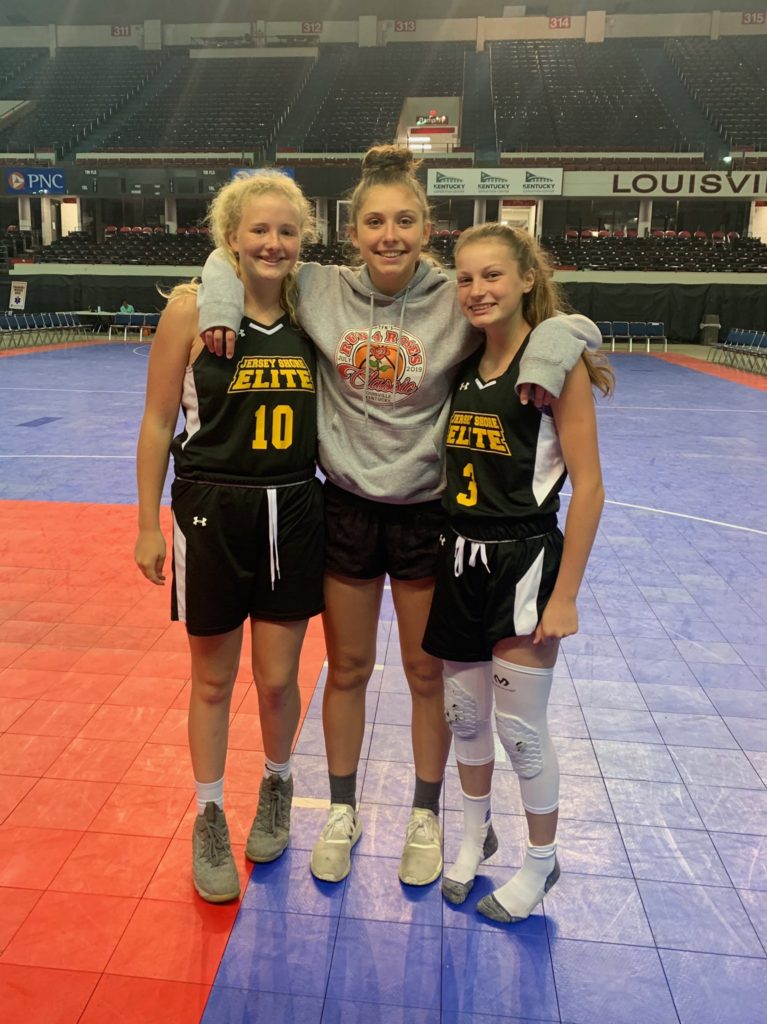 Coaches if you recruit Grace Munt because of her basketball talents, I get it. She's one of the best players in the Shore. If she was playing right now, many believe RFH would be the team to beat. But the truth of the matter is this… recruit GRACE MUNT because she will make you culture elite. Then you will win championships and when she graduates … you will cry. Because kids like GRACE MUNT AND HER FAMILY ARE GETTING HARDER AND HARDER TO FIND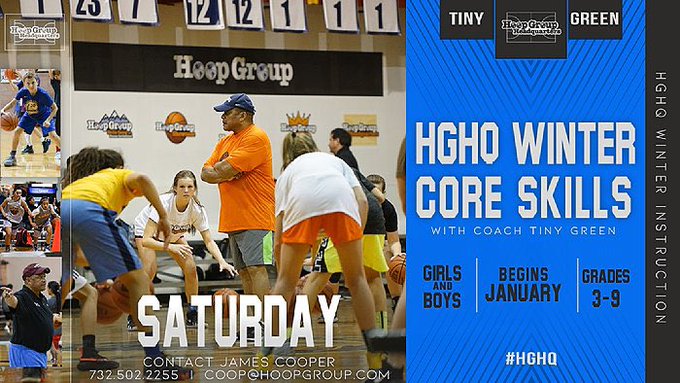 HOOP GROUP WINTER TRAINING STARTS TOMORROW....
POINT GUARD- MONDAY/WEDNESDAY'S
CORE SKILLS TUESDAYS
BALL HANDLING SHOOTING WEDNESDAY
CONTACT-HOOPGROUP.COM OR COOP@HOOPGROUP.COM