There are a few a things that are becoming very clear after this past week. SJV is still the team to beat. RFH is the biggest surprise of the season to date. Now the games mean more than ever, as teams jockey for seeding. Make no mistake this year the seeding is more important than ever.  There are some serious  mine feels out there depending on who your team draws come SCT time. On any given night any of the Top 8 teams are dangerous. So today I give you the TOP 10 team's strength, weakness, stars and concerns.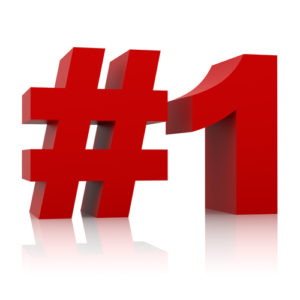 SJV- They are cooking right now. They took out a team, many thought was better on paper in SADDLE DAY RIVER. They looked like a well oiled machine and are the clear favorite to win the #1 seed in the SCT
Strenghts- They have the best backcourt in the state. Henderson and KARPELL can score and more importantly change the game on the defensive side. The role players are elite. Bre Bellamy has embraced the stopper roll on defense while chipping in on offense. But it is the  dynamic duo of Katie hill and Madison Saint Rose. That make SJV a nightmare. Both give them instant scoring, defense and rebounding. Finally COACH KARPELL is doing her best coaching in years. She has been off the charts
Weakness-  SJV has only one impact player off the bench, in past years the SJV bench would wear opponents down. Right now it's just Madison St. Rose. But there is plenty of time for the gifted baby Christina Whitehead to made a BIG MARK. Megan Callahan is a future star. If their step up it could be make SJJ unbeatable
The Star- JADA BONNER is not just a Star, she is the heart and Soul of the team. If SJV gets in a tight spot she can put them on her back. She can impact the can in every area, scoring, passing, rebounding and most importantly defensively 
The Concern-  What happens if they run into a cold shooting night? Can't press if you don't score. Plus a dirty little secret about SJV, they are NOT a 2nd shot team. They rely on shot selection MORE THAN ANY TEAM IN THE SHORE. When is the last time you've seen them take a bad shot? Thus high percentage shooting and massive free throw attempts (which sets up press)making 2nd shot rebounding a NON FACTOR…unless a bad shooting night arrives.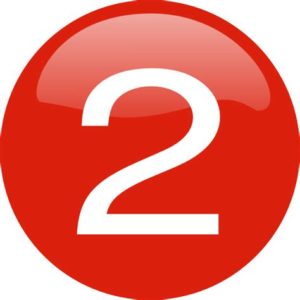 ST. ROSE- They survived just about everything on Sunday to remain undefeated. First the backbone of the team Sam Mikos showed up with a fever and barely played, Then the player playing best for them these days Lauren Lithgow went down with a injury and missed basically the entire game. Then the player they have been waiting on most, Makayla Andrews got into foul trouble. But the Stapleton sisters and Freshman Mary Donnelly stepped up big. Then Brynn Farrell closed the door. Coach Chambers said  "SHE WAS VERY PROUD OF HER TEAM" for good reason, survival matters most and that's what St. Rose did in a big spot. Good teams find a win to win.
Strenghts- They get more run outs than any team in the Top 10, easy baskets matter. Thank Abby Antognoli. No team is better in the little things department. 50/50 balls, the extra pass and hustle plays.  There bench is very underrated as is there defense. There biggest strength is they are by far the most prepared team I HAVE EVER SEEN
Weakness- They have long scoring  droughts at times, standing and watching Farrell. The three point shooting and three point defense has gotten  spotty recently. Shot selection at times can be  sketchy.
The Star- Brynn Farrell has come to rescue for St. Rose more times than any player has done for any other team. They know she can carry them offensively in a pinch. Her ability to take over games make her the ulitimate closer on offense. She is improving on defense and is becoming an excellent rebounder.Her unselfish play has been  contagious.
The Concerns-
They rotation is changing. How will it affect chemistry and how long of an adjustment period? How long is Lauren Lithgow out and who replaces her shooting for the short term. Then when she come back more adjustment time. When do they turn Andrews loose without upsetting the apple cart.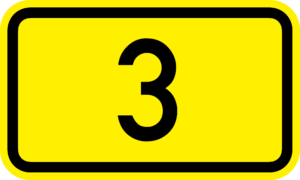 MANASQUAN- They took of the talented but mega young Patrick School. Lola Mullaney once again was great on the big stage. Faith Masonious was her magnificent self. But it was the role players stepping up. Baby Georgia Heine is looking more and more, like she is ready for prime time. Annie Makos, Kate Leturgez along with freshman Brooke Hollowell And Dorothy Loffredo, have been just what this team is missing….REAL SUPPORT. They beat RFH without Leturgez and Mullaney…good stuff and proff they are growing.
Strenghts
Lola Mullaney right now is playing better than perhaps any player in the state. Faith Masonious has been a jock of all trades. These two have been murder on opponents. But lost in all this,  is Manasquan's is defending and defending in a big way. Kate Leturgez has not been given credit for adjusting to her new role and has been quietly effective all year. This team is getting better each night and may have the biggest upside.
Weakness- 
Its sitting out there like a sore thumb. The Macy Black injury has not be resolved. Mullaney and Masonious move to the point vs pressure. Kukoda has been brilliant in moving the player with weakest defender to the point. Georgia Heine has done a sold job filling in. They will need to find a  consistent third scorer  quickly.
The Star-
Right now nobody is doing it better than Mullaney, she is the best in the business these days. She's just not leading the Shore in scoring, but her rebounding, passing and defense especially has been off the charts. Manasquan knows if they get to the big stage of the SCT…Lola Mullaney can carry them. She has been a savage all year.
The Concerns
It simple, do they have enough to go along with Mullaney and Masonious? Do they have enough experience. What happens if Mallaney of Masonious have foul trouble or a off day?  There is no bench help at all right now. If MADDIE FAGAN can fit in, that will be a huge help
.
They got a much needed  signature win on Sunday over national power LUHI. They showed they are BY FAR the most talented team in New Jersey. The starting 5 is filled with players who can take over at any time Lelilani CORREA was sensational all afternoon with 30 points. But lost in the excitement  was the play of Dakota Adams who was brilliant in every area..she scored big jumpers late, had 10 rebounds and made free throw late to help close the door. There the team nobody wants to play in the SCT.
Strenghts
The athleticsm, length, quickness, speed and toughness is off the charts. They have 4 players who at any times have completely dominated the games. They are the best offensive rebounding team by a long shot in the conference. They also the best transition team because they finish at the rim. There versatility allows them to more players around on offense and defense…hiding there foul trouble if need be.
Weakness
It's a old story with mega talented teams. What's the team Identity? What's the philosophy on offense and defense?  Right now nobody with a straight face can answer that question. They lose sight of Destiny Adams for long stretches at times or what to become a jump shooting team. They are running out of time to develop a bench. Rarely do they go deeper than 6 in real games.  Foul trouble has been popping up all year
The Star
Leilani CORREA has played in big games on the big stage. She is the only player on the Manchester roster with this experience. More importantly she has shined on the big stage as she did this weekend. Manchester knows she will not fold in a big situation come SCT time. She also give them real mental and physical toughness.
The Concerns
Can they clean up the detail work to get to the next level. What's is the defensive philosophy? Zone? man to man? Press? Special situations are a big concern. Free throws late, clock and situation late? and nothing is a bigger concern for this group, than where is the ball going late in games. Do they have enough experience on the big stage? They certainly have the talent, but the clock is ticking.
.
RED BANK CATHOLIC 
As expected they got  overwhelmed by Franklin. But here is something nobody noticed. They caught Diamond Miller's and Franklin's  "A" game on Sunday. They knocked off RFH on the road and it's not consided a quality win, hence the name RBC. FRESHMAN Justine Pissott and Ally Carman are growing up and haven been as advertised all year. COACH MONTANO is playing a monster schedule. It may pay off late and certainly a year from now.
Strenghts
They play hard every night and have youthful energy. Sophia Sabino has turned into the Rolls Royce of Point Guards in the Shore. The babies Pissott and Carman simply cannot be asked to do more at this point. Joe Montano has been brilliant all season in molding this young group.
Weakness
The lack of upperclassmen to carry them is on full display. When your two leading scorers are freshman and your Sophmore point guard is your third leading scorer and leading the team in just about every other  statistical  category. That's a problem  and a issue in games against elite teams. This group simply cannot rebound against top teams on either side of the backboards. Then throw in scoring is a serious issue, and a lack of a experienced. It all adds up  to making a deep run in the SCT semi finals very difficult to see right now
The Star
Right now no point in the Shore is doing what Sabino is doing. No player in the Shore is being asked to do so much for one team. Sophia Sabino right now is working on one of the best seasons in the Shore Conference by a pure point guards in years. Remove her from RBC and what do they look like?  Now do the same for every top team in the Shore with there best player…GET THE POINT!
The Concerns
Can Setaro  and Eggenschwiler become bigger and consistent scorers at some point? Time is running out on the talented upperclassmen. What to do to rest Sabino, the minutes and players rotationing to guard is a factor late. Can they find a why to limit 2nd chance points.p? It has become beyond a issue and now become serious offense for opponents. The unforced errors are still hanging around an vs elite teams is showing up.
So far they are the surprise team of the year. They started the year outside the Top 10 and Top 20. Coach Callahan is sitting on top of the Coach of Year Award. His team has knocked off the #seed in Morris County, knocked off two Top 20 teams inculding red hot Middletown South this weekend. They took RBC and MANASQUAN to the wall. They have become a very dangerous group.
Strenghts
Grace Munt and Lucy Adams have emerged as two of the best players in the shore conference. Both have shown and proven that they can put Rumson on that back in a tight spot. Now throw in the fact that this is a deeply experienced group of Juniors and sophomores who have played a ton of minutes over the past two years and you got MAGIC. They are battle-tested and oozing with confidence these days. FRESHMAN Charley Rosen has given them an amazing boost both offensively defensively and ball-handling. She has been Heaven Sent
Weakness
The inconsistent shooting from the 3-point line has been an issue all season. They are another team that goes long stretches without being able to score. While a very talented group they don't have the overall talent of the superpowers in the division. Finally they do not have that player who can go get them unstripped points in a pinch.
The Star
GRACE MUNT has been every thing Coach Callahan has predicted. She moved out of position to play the point guard spot and has been spot-on. She has continually knocked down big Jumpers in big games all season. Her defense has gone virtually unknown and unappreciated. Now throw in her leadership skills this season and you have one of the best 2021 players in the shore. RFH knows they can count on Grace Munt especially when it comes SCT time and the games get bigger
The Concerns
RFH is playing with house money these days. If the season ended right now everybody would give a big cheer. The problem is the season is still moving forward and they are still playing the toughest schedule in the conference. They have done a good job against the lower half of the shore conference, now the question is can they get to the next level and beat the big girls. They have had the element of surprise working on there side that is no longer the case. A prime example is Saint Rose will not come into RFH tonight sleepwalking. RFH will need to take things to yet another level if they really want to make a statement regarding a deep SCT run
There are close to taking the next step. They were rolling until this weekend. They led RFH the entire game until a shot at the buzzer did them in. Losing Emily  McCartney has been big. The already challenged bench has felt the impact the last few games. Kayla Richardson is becoming a full blown star. Tom Brennan's crew is a scary group.
Strenghts
They are seasoned and battle tested. They have real chemistry cooking right now. More importantly maturity, after the lost to Marlboro they bounced back. My quess is they do same them after losing a heart breaker on the road to RFH. There is no doubt they are getting better each game. They can shoot the three and get to the rim with post ups or drives. They are a hard nose defensive crew.
Weakness
There is no hiding it, the bench is a serious issue especially in the guard spot. Emily McCartney's  ball handling and defense has no replacement. She was a huge part of this team. Not to mention her stat line every night was filled in every  category. Finishing games is a issue. They have had moments when they have allowed teams to hang around. On Saturday it finally caught up with them
The Star
Kayla Richardson has clearly arrived. She has become a  consistent scorer, rebounder and playmaker every night. She more than any player is responsible for the Middletown South team returning to elite status. She has had a break though  season  and all things Middletown start right here
The Concerns
Its simple, when is Emily  McCartney returning to the lineup. This team relies on chemistry and defense and somebody on the Middletown bench will need to step up in a hurry. Seeding for this team may matter more than another team.
Live by the three and die by the three. That's exactly what happen to Marlboro against RFH. They for the first time all year could not make a shot it seemed. But what a difference a day makes, on Saturday they knocked down 17 three' s that's not a miss print folks. They play Middletown South this week that will most likely decide the divisional winner
Strenghts
The style makes them  virtually impossible to prepare for . They are very talented as in lots of players who can score and defend. It's is the most miss understood thing about this group.  They shoot threes, press and wear teams down with there deep rotation. Every player who hits the floor is a scoring threat. They have seen and played the best competition. This coach and team is totally battled tested
Weakness
When do they go when the threes are not dropping? as in the case vs. RFH. No baskets and no pressing. No pressing and no opponents getting tired. Next the rebounding and half court defense against the elite teams are a major issue.
The Star
Gieslle Romeo has been just that for two years now. But she is playing her biggest staring role to date. She is the key to the Marlboro press. But more importantly has proven she can get her team big buckets, when it matters most. She is a big time closer late in games…
The Cincerns
Can the style stand up in big games against the very best teams. What happens late in games, can they change the style to fit the clock? Finally free throw shooting has to be elite because there games get physical, fast and sloppy…just the way they like it.
The lost to TRE still looms huge. It took them out of the Top 20 and put them on the edge of the Top 10 hanging on for dear life. It brought Jackson Memorial back into the mix for A South. They have been cruising along since the TRE and Notre Dame back to back losses. Jenna Paul is clearly going out with a bang. Brielle Bisogno has been sensational all year. There have a big date with Jackson Memorial in the waiting. The schedule does not allow a avenue back to The Top 20. So it about the A South title and seeding for now.
Strenghts
It all starts with Jenna Paul and Brielle Bisogno. When these two are at their best the team rises to another level. Kristina Johnson has been as reliable as you can ask a player to be, all season. Freshman Sydney Howell has had some big moments..Her three point shooting has been a welcome addition.
Weakness
The schedule has not offered enough challenges to  threaten the top teams. Next the overall talent level and experience has at times has hurt them. The bench has been thin. Paul and Bisogno while dominate will need more help come SCT time, if there is a run to at least the quarter Finals is in the cards
The Star
Jenna Paul is the best player in the division. She is having a 1st Team All Shore type season. She became the schools all time leading scorer and has done just about everything asked of her this year. TRN knows if things get tight or dicey JENNA PAUL is the answer.
The Concerns
The real question is what's the main goals? If winning A SOUTH the big goal, they are still on  track. If the goal is to advance in the SCT OR STATES. They have work to do and lots of it. They will need to find more scoring if Paul or Bisogno have a off night. Who is playing the point if Bisogno gets in foul trouble in a big game? More importantly where is the bench and can the role players do it again as they did against Jackson Memorial in game one.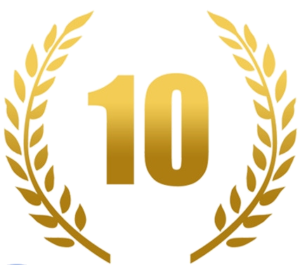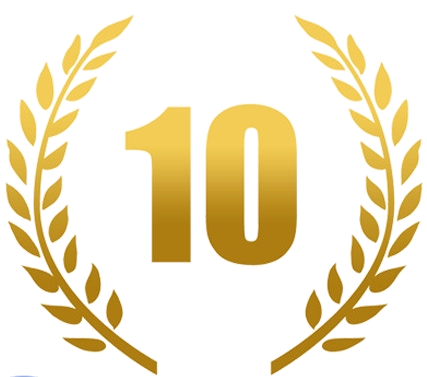 COLTS NECK
All they do is keep winning and surpring people with how there doing it. Defense and Camryn FOLTZ  with a   serious dose of support from her supporting cast. They  jump back into the Top 10. Since there tough lost to Middletown South, they have been on a roll, having won 6 straight
Strenghts
They defend every single night. They have not given up 40 points in 6 straight games. Camryn FOLTZ is a having a dream season. Her teammates have given her serious backup all season. The Gibson sisters Cathrine and Eve have been just what the doctor ordered. Theresa Marsh and Threas Thresing have been on point all year. The chemistry is great and they are knocking on a Top 20 ranking. They use serious clock management
Weakness
They rely heavenly on FOLTZ for scoring and teams are now game planning. Where is the easy baskets coming from? They don't run unless it's wide open.  The ball handling vs pressure is a big issue when they step up to play the elite teams.
The Star
Camryn FOLTZ has been lights out. The bigger the game or moment, the bigger she has played. She has not misse a free throw in 11 games. She was named the state Player of the week. While she has faced every type of defense thrown at her, she has still managed to  her numbers. Colts Neck knows they have a All Shore Player to lean on.
The Concerns
There are holding teams under 40 points because then can control the pace of games. What happens when they can't and have to score. Worst what happens when they have to score quickly and teams take out FOLTZ?  These have played beyond anyone's expectations now the question is, can they find more?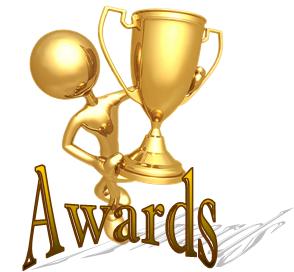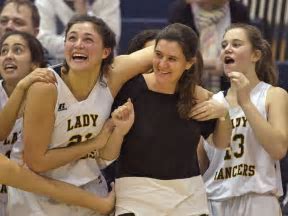 COACH OF THE WEEK- DAWN KARPELL- SJV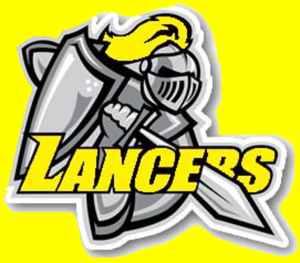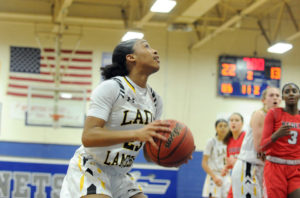 PLAYER OF THE WEEK- JADA BONNER- SJV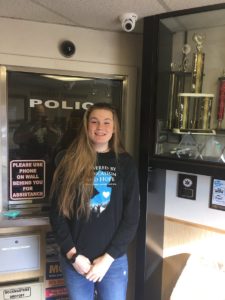 FRESHMAN OF THE WEEK- ALLY CARMAN-RBC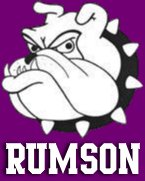 TEAM OF THE WEEK- RUMSON FAIR HAVEN
PARENTS, PLAYERS AND COACHES …YOU'D BE WISE