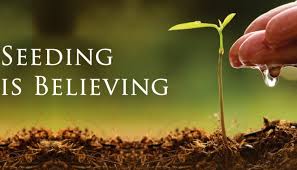 There is going to be some fire works at today's Shore Conference seeding. There is also going to be a lot of what "IF'S" after the seeding is all set in stone. One thing is clear the #1 seed is all set and that is St. John Vianney. Everyone else will have to wait and see.
The most important person in today's seeding will be each divisions rep. Your teams divisional rep will get a chance to speak and state the facts. If they have done their homework, your team will have a fighting chance. If they are uniformed then your in real trouble. For the first time in recent history almost every team has a case to be made in the Top 16. A lot of teams are going to be saying only if as well. This will get personal, I had a friend tell me, I was rooting against her team…It won't be easy for the committee folks. In all my years this is the toughest year. I dont believe head to head competition tells the entire story. Unlike ranking, seeding is about your body of work.
Manasquan will be saying if they had beaten RBC a 2nd time they would be #1. RBC is saying if they had not lost to Wall they be #2. RFH will be asking what if they beat Manchester. Manchester will ask, if they had only beaten Donavan Catholic. Donovan Catholic will say if Paige Slaven had not gotten sick, they could be sitting at #4. Tom River North will say if they just could have played or had a quality win. There are going to be a lot of IF'S after the seeding.
1. SJV- no debate
2. MANASQUAN- Only lost to RBC and beat them earlier in season
3. ST. ROSE- lost to Manasquan
4. RBC- Wall lost cannot be sweeped away
5. Donovan CATHOLIC- Red Hot and beat Manchester
6.  RFH- has one Quality win …but it was over Franklin
7 . TOM RIVER NORTH- lost to Manchester but crushing weak competition
8. MANCHESTER – you cannot  ignore the last 2 weeks
9. JACKSON MEMORIAL – Beat TRN
10. COLTS NECK – beat Marlboro and RBR
11. MARLBORO – solid year
12. RBR- impressive all year.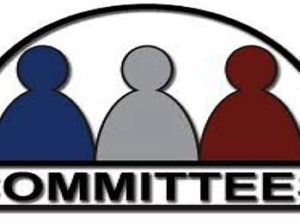 HOW THE COMMITTEE WILL SEE IT
1. SJV- No debate
2. MANASQUAN- no debate
3. St. ROSE- RBC's lost to Wall gives them this spot
4. RBC- Mansquan win trumps everyone below
5. MANCHESTER- beat RFH
6. RFH- beat Franklin and no bad losses
7. DONOVAN CATHOLIC- beat Manchester…who beat TRN. They will not be happy after seeding
8. TOM RIVER NORTH- zero quality wins
9. JACKSON MEMORIAL- beat TRN but has bad losses on resume
10. COLTS NECK- beat Marlboro and RBR
11 TRINITY HALL- They will be rewarded for a good season and not getting crushed vs. St . Rose
12. MARLBORO- they were solid all year
13. RBR- beat Holmdel
14. HOMDEL
15. MMIDDLETOWN NORTH
16. BARNAGAT