I want to rant today. I want to rant about all which is good about high school basketball. I want to rant about unselfishness, leadership and most of about being a good person and teammate. I want to rant about one of nicest kids I have had the pleasure to meet…AMANDA HART.
It was senior night at RBC last night. Playing on senior night at RBC is different than almost any other school. The word family is always thrown around in high school. The word has real meaning at RBC. The players really do love and respect each other. Every senior class at RBC leaves their mark in some way. Amanda Hart's mark will be her 100% commitment to her teammates. Her willingness to make sacrifices and give up any personal attention for her team and school. She maybe more than any senior on RBC in recent years, has given up the most.
Amanda Hart doesn't train at NBS or Hoop Group. She spends most off her off season on a golf course. It's why she will be playing D1 golf at Monmouth University next year. That's why I look forward to seeing her so much during the basketball season. She always polite and offers a nice word. I think we should start acknowledging kids like Amanda Hart just a little more. We are so quick to acknowledge the kids who are rude and disrespectful because they can shoot a ball of jump high. What about the kid who shoot the ball and jump high whose okay when teammates get the lions share of the attention. That has been Amanda Hart for her entire career. She has been clue for RBC since the day she arrived. Never ever getting her full share of the credit but always being a real teammate and WINNING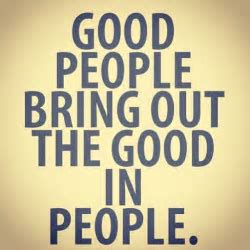 The selfish kid is all the rage these days. The one making the faces and always on stage.  The player who only cares about there personal glory. Get those points, get your name in the paper. Maybe Tiny Green will write about about all your personal achievements. Amanda Hart has never had any interest in such things. She was most interested in winning games and following the RBC traditions of team work and sacrifices that so many talk about but fail to live UP TOO. Her fellow seniors get the lions share of the attention. Even when she is doing the little things or the big things. Right now she is playing as well as anyone. She has been on a senior roll, yet few if anyone knows this. It's funny but Amanda Hart has given her soul to RBC and yet we spend energy writing and talking about those who rarely make a sacrifice for anyone but themselves. Isn't it time we stand up and clap for the kids like Amanda Hart. Isn't it time for us to tell kids just like her, THANK YOU FOR COMITTING TO HELPING US? For doing all that was possible to help RBC have a great season? Thank you for not losing focus when you know golf is your ticket and the excuses are there if you need them. Yes we need to start acknowledging more kids like Amanda Hart.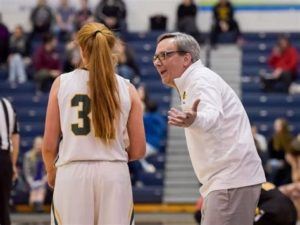 The word leadership is so misunderstood these days it's drives me nuts. Leadership is not the best player or the player who yells and claps the most. Leadership starts with how teammates, coaches, fans and even parents feel about you. Leadship is about people trusting you and knowing your actions are honest and sincere. It's about winning hearts and being respected. It's about Joe Montano barking loudly and you not folding but rather responding. There are no faces or signs of disrespect towards teammates, refs or fans. Leadership is telling your teammates "I too make mistakes". Amanda Hart is a leader who has won everyone's heart. She has won hearts by always putting others ahead of her. She has won their respect with hard nosed,gritty play. She respects all, yet backs down from nobody and stands tall for her teammates..this is why she is a true leader. This is why all the babies at RBC have the upmost respect for her and her fellow seniors are willing to follow her lead…isn't it time the kids like Amanda Hart get there due. We are quick to praise a selfish pain in the ass after one good game. We are quick to turn our head with a nod and wink for the kid we all know is only respected because of their talent. I say let's give a big "HORRAY" to the Amanda Harts of the world, who play well most nights and even star, but are humble and rather share in the glory…we need more players like her., not one hit wonders who crave All the attention.
I like Amanda Hart, she is one of the kids I just love seeing. She is one of those kids who makes everyone feel a little better about themselves. Amanda Hart gets what this entire basketball thing is about. It's about making friends, memories, competition and dreams come true. She has managed to do all this without stamping out somebody light at the end of the tunnel. Somehow she figured it out…it's about us not me. Isn't it about time we also figure it out….Isn't it about time we stand and cheer for the good kids…because it's they, the ones like AMANDA HART…THAT MAKE HIGH SCHOOL BASKETBALL SPECIAL