There are a many things to be thankful for this Thanksgiving. The Martin family should be real thankful. They have a daughter who one day will be the apple of college coaches everywhere. Erin Martin of Morris Beard High School is not just going to be special, she already is one of the best 2021 packages, I know. In fact her upside just may be the biggest upside of any player in the 2021 class...I think she's that good and the Martin family should be very happy nobody has caught on yet.
Recently coaches received a cheat Sheet with the name Erin Martin in it. I told college coaches she is a future D1 lock. There is only so much you can put in 4 lines when talking about a player. What I didn't tell coaches in that sheet is this, if you ask me to name three  2021 players I want to recruit right now, she is one of them. If you asked me named the 5 best 2021 players I seen this fall. She is in the top 3 and that is not just talk folks. Ask me if I had to play a college game with just 2021 players right now. Folks she is in the conversation. Finally while coaches will spend hours watching high school and AAU games this season. One name better be on your list, and she better be a major priority. Erin Martin could easily make a case as the 2nd or 3rd best 2021 in the shore conference and that my friends is real talk. The package she brings to the table is rare stuff and what's scary is that she has not even touched the surface of what she will become. One of the most recruited players in the 2021 class and today I am going to tell you why.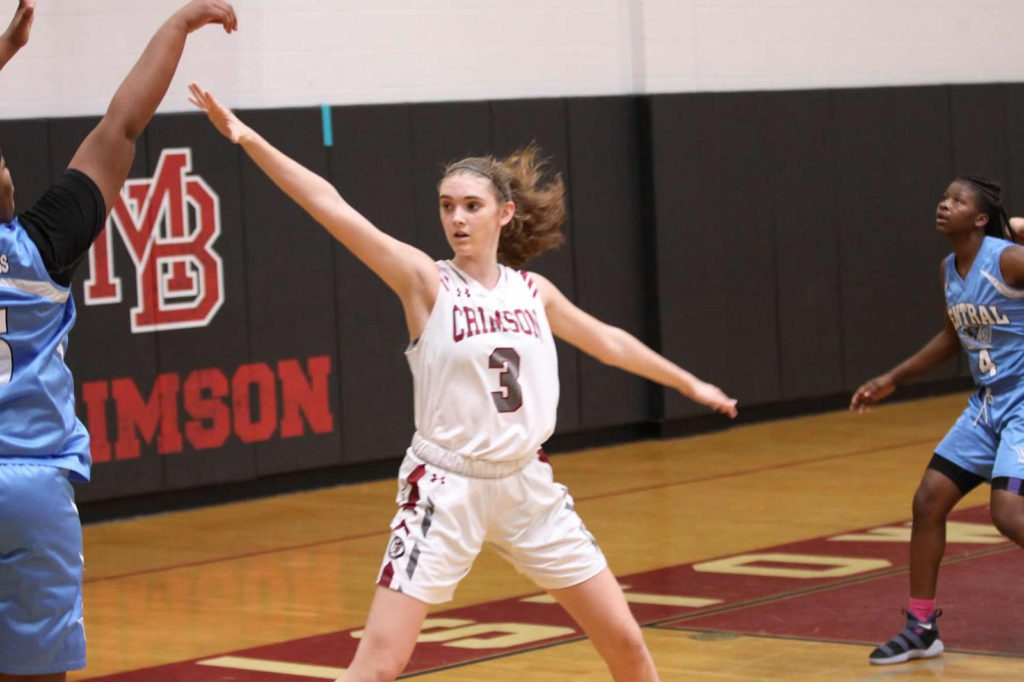 There are three players young players in New Jersey who are more unique in my opinion  than just about any of players. Caileigh Wash of Gil Bernard is only a 2021, she has size that is really seen at the high school level. But along with her size, is skills sets and foot work that you simply don't teach. She is the rare combination of balance, strength and IQ for such  a player so big. She will play at any level of college basketball  Destiny Adams of Manchester and Justine Pissott of RBC. Both will be among the most recruited players in recent years. Both have unique attributes that set them apart from others. They are both blessed with rare size for their positions. Adams is 6'3″  long and athletic, with insane quickness and toughness. Pissott is 6'2″ long and still growing. Her skills sets, work ethic and shooting ability for some someone her size is something I have never seen. All three are special talents that come along once in a while. Mostly due to their size and talent. Size is a gift and talent is a blessing. These three are very lucky young ladies. Why am I bringing this up? College coaches, fans and anyone who likes hoops. Erin Martin before she is done, just may be a combination of all three. Erin Martin is a little over 6'2″ very athletic and has the shooting range of Pissott, size and athletic ability of Adams and is a savvy post player like Walsh. That my friends is not talk its as real as it gets…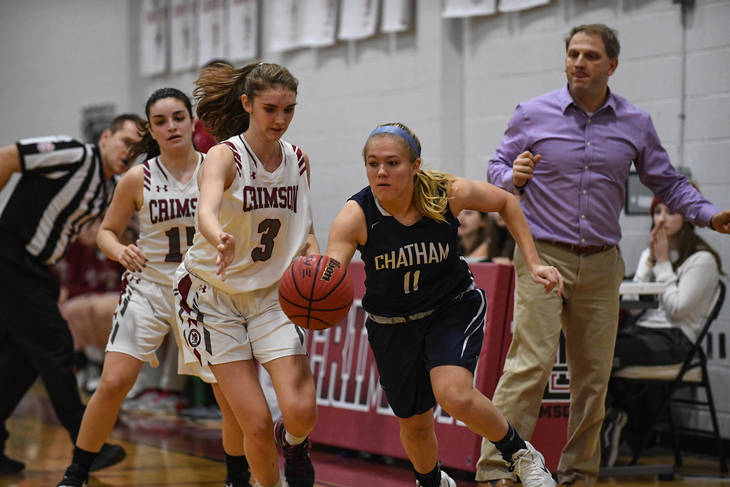 I met Erin Martin at a NBS camp a few years ago. She blew me away with her toughness, and size. Her skills sets, competitive nature and constant effort made me realize she was different. I see her now and she's not the 5'11" guard I met. I can't believe how much she has grown and improved over 2 years. She at times looks like a baby colt not so sturdy on her legs. I see her shoot bombs from almost half court and shake my head. It's clear the consistency is not there yet. But the potential is just off the page. When you see her pass out of the post, you wonder how such a young player a can have this skill set. No young player I know has mastered this skill set, like her. But when you see her spiriting the lane at her size, you have to be impressed. But it's when she catches the ball on the dead run and can gather herself  and make a elite decision, is when you know she is special. Here is something I know to be 100% true, no player regardless of position in  the 2021 class,  I know of right now….is a better decision maker. She is absolutely brilliant. I would trust her with the ball in any tough spot. When I told you, she was different I was not joking.
Erin Martin 2021 https://t.co/6htZS7qG7b via @YouTube She just may be the player, you want most before it's all said and done!

— ellonya Tiny Green (@CoachTinyGreen) November 21, 2018
Erin Martin, has a huge advantage, that others with her special talents don't. She does not have a target on her back. She doesn't have to do anything ego related to valid her talents yet. She doesn't  have to play on a so called "IT"  team or Sneaker company team to build her reputation or satisfy her ego. She can slide under the radar and make real development decisions. She can train, without others pulling on her coat strings. She can make mistakes and not have it become a story. She won't have folks debating how good she REALLY IS…she will be able to grow in the dark of night  and not have the pressure that's comes with being very talented. Erin Martin can sneak up on people and have them say where did she come from?….did I mention she plays for Morris Beard High School? They won't be ranked or make the papers every week. Erin Martin, is in the perfect storm for DEVELOPMENT.  She will not have or need hype and fanfare…what she will have, is her god given size, length, athleticism and work ethic. The sky is the limit for Erin Martin and I have a funny feeling, she is going to be every coaches dream. Humble, ego free, dedicated and not spoiled by the trappings….she a very lucky young lady.
Erin Martin is so good its scary…coaches may have been the best player in the gym. The Morris Beard 6'2" guard is really special…TOP 4 2021 if in the Shore

— ellonya Tiny Green (@CoachTinyGreen) October 27, 2018
I have watched Erin Martin crushed the some so called baby studs. I notice at NBS how everyone wants her on their team first at NBS. I noticed she doesn't care about hype and all that stuff. I notice she never misses a session at NBS. I noticed this summer she was at NBS camp EVERY DAY AND NEVER ONCE  wanted anything, not earned. She was the only 2021 to make the main court everyday. But more than anything else, all fall I heard myself saying these words to her more than any other player….YOU ARE THE BEST PLAYER IN THE GYM TODAY…OR YOUR GOING TO BE GREAT!

Tiny Green