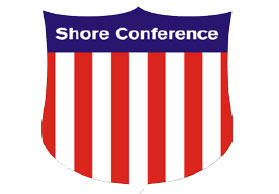 The good news is as we enter 2017 everyone is undefeated again. Now teams will try and put their stamp on the season. Now we get into the meat and potatoes of the season. There's been some real surprises in the early part of the season. There have been some teams that have surprised us. There has been some players and coaches that have stepped up as well.
When Rumson-Fair Haven lost a boatload of Division 1 players and a Hall of Fame coach. Most believed Rumson had enough talent left in the program to still be successful. But nobody predicted that Rumson would still be able to hang with the big dogs. But nobody predicted Dave Callahan's impact on his program, would be so defining, so quickly. He changed the culture at once and did things his way. His up tempo, aggressive style of play on offensive is a complete departure of the past. But the biggest difference in Rumson is as clear as a crystal ball. Hannah Scanlon has become one of the top 5 players in the state, in this early season. Tori Hyduke is rapidly becoming everything we thought she would be two years ago. There is no question these two have stepped up their games big time. But maybe more importantly the parents have stepped up as well. They have allowed Coach Callahan to coach and develop relationships with his players…without interfering.
When Toms River North lost their star point guard Brielle Bisogno, most believed the TRN program expected big leap this year, would be delayed. But what everybody forgot was that the TRN still had tons of talent returning. Ashley Tutzauer has been sensational just about every night. She is working on an ALL SHORE SEASON. She has not been alone. Soohmore sensation Jenna Paul has picked up, where she left off last year. The future D1 lock, has been stuffing box scores and been lights out. Amanda Johnson who has been quietly putting together an outstanding year. Johnson is that underappreciated player, that may be the main reason Toms River North is most likely in the Top 20 and in the shore Top 10 this week… TRN may be the biggest surprise of the year right now.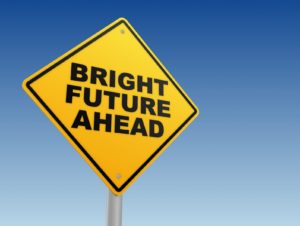 James Young and his Red Bank Regional team knocked off Top 20 Neptune. It was a huge win for this program. James Young has had to build Red Bank from the bottom up. He has done just that and now he is working on the Coach of The Year honors. While his team has dreams of the TOP 20. The future at RBR looks bright.
Many believed Saint John Vianney was ripe for the pickings. Well we all know now, that is not true. Once again Dawn Karpell proved that she prepares her players for the next level better than anyone. SJV once again is playing a schedule that would make the U-CONN blush. When Rutgers Prep beat St. John Vianney last week it appeared like they won the National Title. It just goes to show when you beat st. John Vianney, it's like winning the lottery. Even if Coach Karpell doesn't make excuses. Like her star D1 and 2nd most important player didn't play. But here is one thing that is crystal clear to me. Come SCT time this is going to be the team to beat… Just watch.
Saint Rose went down to Delaware and lost their first game of the season. Now some in the Saint Rose fanbase may  be disappointed.  Don't be, because the St. Rose faithful may look back on this loss as a blessing. These are exactly the type games ST ROSE needs to play more of. The best line I've heard all year truly applies to Saint Rose… Championships are not won in December.
Manasquan has made it clear to everyone, they are the team to beat right now. Dara Mabrey has been beastly since the ball was tossed up. Lola mullaney gives Manasquan a weapon that is beyond lethal. This team has few weakness as of now. Lisa kukoda has shown that she is not afraid to use her rotation in any fashion she pleases. She is currently putting on a clinic…on how to make  enemies and friends. While using talent and a deep rotation. But things will get hot for Manasquan as they too enter the meat and potatoes of there season
Next week we are going to learn all we need to know about Middletown South next week. South suffered its first lost in Fla. Now they get there first real test in state. They face Manasquan on Thursday. Balsamo, Dolonzo and Richardson will need to step it up. But its Isla Brennan who will need to be special.
Two teams who just may be at the cross roads are Donovan Catholic and Neptune. Both for different reasons. Neptune's two best players are not close to 100% these days. Dezzy  Allen did not practice for an entire week prior to Neptune's loss to Red Bank Regional. Brianna Love can only use her left hand. You got some real issues looming at Neptune. Neptune is in the Top 20. But could see all that slip away, if these two don't get healthy quickly. The bad news is Desi Allen is clearly giving it the old college try. But she is limited in practice and currently in a boot. Donovan Catholic was in the top 10 and talking Top 20 just a week ago. All those thoughts have shockingly disappeared. There certainly will be neither a Top 20 or Top 10 appereance this week. But it doesn't not mean Jerry Bruno's team cannot bounce back. But they will have to do so quickly. They're showing in the WOBM started fine and ended disappointingly. First they lost in the quarter finals without star freshman Paige Slaven in the lineup. Then more disturbing lost by over 40 points to Ewing in the consolation game. Serious red flags for an up-and-coming program. Both these teams will have a chance to right the ship …but they better start now.
The name Teresa Besso may not mean much to your average Shore fan. But ask anybody in the know and they will tell you,  what her lost means. Marlboro desperately misses her right now. When she went down with injury, so did a lot of hopes and dreams. Besso who turned into a gym rat this fall was was prepared to have a breakout season. More importantly,  she would give Marlboro and additional scorer and seasoned player. None of that will happen now and unless somebody steps up…MAELBORO IS IN REAL TROUBLE….Because Marlboro has bigger problems,  because they play one of the toughest, if not the second toughest schedule in the shore. Making the states and the SEC tournament are going to be a real challenge. For a team that some believe could be a top-10 team in the Shore before the season started.
Finally the Ocean County babies have been off to a mega start. Ocean has become a hot spot for young talent. This is the first year that I can remember. The bulk of the talented freshman come from Ocean County.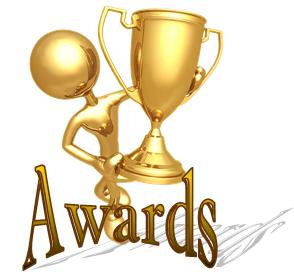 z
MY WAAY TOOO EARLY SEASON AWARDS LEADING CANIDIATES ..
COACH OF THE YEAR…Dave Callahan(RFH)…Vicky Gillen(TRN)..Janes Young(RBR)
PLAYER OF YEAR…Dara Mabrey(Mansquan)…Hannah Scanlan(RFH)
FRESHMAN OF THE YEAR..Kate Leturgze(Pt. Boro)…Paige Slaven(Don Cath)…Kermari Reynolds(Manchester)
MOST IMPROVED PLAYER..Shannon McCoy(Barnget)…Hannan Scanlan(RFH)…Ellyn Stoll(St. Rose)
ALL SHORE FIRST TEAM.
DARA MABREY..SJV
HANNAN SCALAN..RFH
TORI HYDUKE..RFH
ASHLEY TUZLTER…TRN
KIMI EVANS…SJV
ALL FRESHMAN TEAM
KATE LETURGEZ..PT BORO
KERMARI REYNOLDS..MANCHESTER
KAYLA RICHARDSON…MIDD SOUTH
PAIGE SLAVEN..DON CATH
KAROLINA JARUSEVICUTE…DON CATH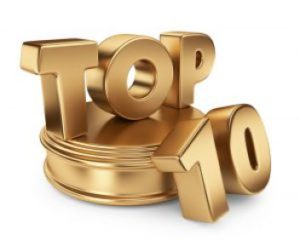 1. MANASQUAN- The clear favorite.
2. RUMSON FAIR HEAVEN- Nobody has two better wins.
3. ST. JOHN VIANNEY- Again the gold stardard for playing real games.
4. ST ROSE- lost may help down the road. They will need to stay sharpe until next real chance.
5. RED BANK CATHOLIC- Hayley Moore could be just what they need with Montange out.
6. MIDDLETOWN SOUTH- Will need to be competitive Thursday.
7. TOM RIVER NORTH- Waiting on a Top 20 phone call
8. NEPTUNE- injuries ..but divisional play helps until they get healthy again
9. POINT BORO- Hughes and Lassen are not done
10 RED BANK REGIONAL- James Young and crew believe it's there year.
CORE SKILLS SATURDAY's TRAINING STARTS THIS WEEKEND…HOOPGROUP COM
Boys and Girls…7th-8th grade… 9am-10.30am
Boys and Girls..3rd-6th. .10.30am-12pm.
All sessions at Hoopgroup.com