WHO– DONOVAN CATHOLIC vs MANCHESTER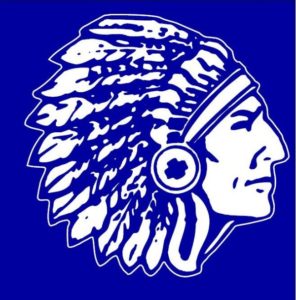 WHERE: Manchester High School
Time: 6:30 PM
OVERVIEW-
Manchester come into today's contest as the 5th ranked in the Shore Conference. This will be their opening game of the season. Donovan Catholic comes in after opening the season with a win over Jackson Liberty 41-23. Last year the two teams split home games…Donovan winning the first game 46-40 and Manchester winning game 2 with a 39-26 win.  BOTH TEAMS SHARED THE B SOUTH TITLE LAST YEAR….
SCOUTING REPORT

MANCHESTER-
is loaded with young talent. Many believe they are the best team in Ocean County. They 2017 Hoop Group FRESHMAN OF THE YEAR Kameri Reynolds and  sophomore Serenity Anderson will once again man the back court. Both are lighting quick and can score in bunches. Reynolds is one of the best defenders in the state who averaged 17.2 points and 6 assists a night. Anderson averaged 7.1 as a freshman last year. The front line is as impressive as any team in the Shore. They not only have size, length and quickness but experience as well. Dakota Adams a Asbury Park Press All Shore Member averaged 7.3 points and 10.9 rebounds a game last season. Asha Harper averaged 4.5 and 5 rebounds a game. Both are physical and aggressive re-bounders. They also run the floor and are serious offensive threats on the box. The wild guard up front is Freshman Density Adams. The 6'3″ freshman is the total package and can not only score in every fashion, but is a top notch defender and ball handler.  Manchester bench is lead by Nahkaleigh Hayes Jones. She is a deadly three point shooter and provides instant offense off the bench. Freshman Morgan Brustman can knock down shots and is a reliable ball handler.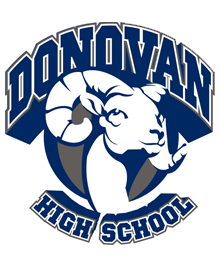 DONOVAN CATHOLIC-
They are loaded with shooters and scorers. Molly Collins, Paige Slaven and Alyssa  Hirschy just may be the best three point shooting group in the shore. They are all capable of big scoring nights.  Slaven was on THE HOOP GROUP ALL FRESHMAN TEAM is the leader and runs the show. Hirschy and Collins both were all division. They are also are interchangeable on offense and defense. Melissa Buxton is a  scoring machine and can get to the rim as well. She is a sneaky effective rebounder and always is a matchup issue for Manchester. Karolina Jarusevicute is coming off a injury and her status will be a game time decision. The 6'1″ forward provides rebounding and post defense. She also runs the floor and is a big time passer. Freshman Jodyn Keating made a big splash in her debut with 6 points and 3 steals. She is a impact freshman who can not only buries three's but also can get to the rim.
Keys to game-
Manchester–
It's no secret, they must locate the Donovan Catholic bevy of Shooters. They must pound the boards and take advantage of there size and quickness. Keeping Paige Slaven out of the lane is huge. If she breaks down the defense and finds shooters. It could be a long night for Manchester. They must get out and run, run, run. The young team must be very careful with its shot selection. They must rotate to shooters quickly in their 1-3-1 defense and find shooters in defensive transition. Karmeri Reynolds must not get into foul trouble.
Donovan Catholic-
It not secret what has been prevented them from joining the elite…DEFENSE. Tonight they must play defense at every spot on the floor. Manchester has 5 players who can score. Keeping Karmeri Reynolds under control in transition is a must if Donovan has any chance to score the upset. They will need to block out all night as a group as they are giving up size in EVERY POSITION  on the floor.  Paige Slaven will need to be at her best tonight. Reynolds is an elite defender. She must find shooters and break down the Manchester defense but take care of the ball. If Destiny Adams gets going early it could be a major problem all night. Keeping the freshman under wraps is big. Finally Manchester is not a great shooting team, if they must rebound out of the zone it could present serious issues for  Manchester.
What to expect-
Manchester will pound the ball inside and press after made baskets. They also will use a variety of presses…1-3-1 half…1-2-2 on the ball and a 2-2-1 press full 3/4 press. They are going to run on everything. They will at times force the issue getting to the rim and then crash the boards.  Donovan Catholic will shoot three's in transition and in the half court. While they do play man to man, expect a heavy dose of zone defense tonight.  When Manchester goes to it bench expect Hirschy and Collins to take full advantage of the inexperienced defenders.
MY PREDICTION-
Manchester is at home and the crowd should be rocking. There size and strength will be the difference in the paint.
I say Manchester gets the win..46-39..
UP NEXT…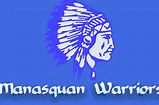 RBC VS MANASQUAN PREVIEW TOMORROW