This season entering the first day of practice, I am more knowledgeable than EVER, thanks to BIG PUSH. Big Push allowed me to watch more basketball this fall than any time before any season. So big props to those folks. As we enter day one of try-outs their are some real glowing things that I have picked up before the season real heats ups.
Which teams do I believe made a jump this fall?
There is no question TRN made a big jump this fall. Now will this translate to the regular season? You don't know because in the fall they played a trapping fast style. TRN has not played this way in the past. There babies stepped up big and the returning players appeared to have improved.
I believe Holmdel has a chance to be the surprise team. This fall they showed they have improved big time in just about every area. I know the competitive nature thing always comes up with this group. But they have a great mix of seniors and underclassmen. I LOVE THEIR TEAM CHEMISTRY.
Well no team has made the jump that RBR has made this fall. It's clear they are a much improved group. Taylor Crystian and Chole Teter give them two serious weapons and its clear to everyone…NO CHEMISTRY ISSUES.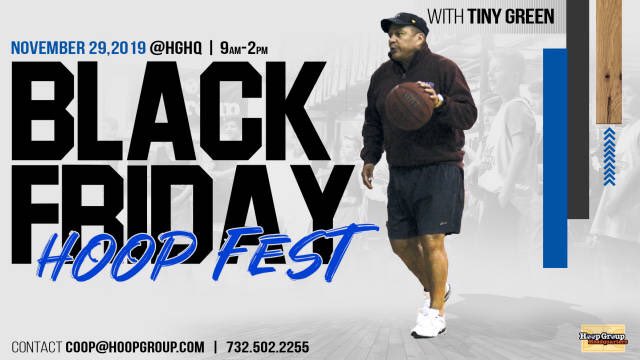 Which players where Wild Cards this fall? and could tip the scales in favor of their teams.
Maggie Stapleton of St. Rose 100% a serious wild card for St. Rose and the entire state. Because her shooting takes care of the only weakness in the St. Rose lineup. This fall she has shown before her injury is ready and if she shoots well it could be a wrap come SCT time.
Kathryn Martini and Abby Ferguson of Holmdel are two of the most improved players in the Shore. Both had special falls on and off the court. The two just make be the last pieces to the puzzle for Holmdel getting back in the Top 10 and getting that program win.
Paige Slaven this fall was show stopping and some say she was the best point guard in the fall. RFH with her in the lineup no longer has ball handling issues. She solves that problem nicely.
Sam Slofkiss Marlboro- she is becoming a serious problem for everyone. There is no question this young lady could be a major player this year for Marlboro. She is playing with a high level of confidence against Top competition.
4 players who go from out of the rotation to in the Rotation
Amaya Bray- Manchester– I say you becomes a vital part of Manchester's rotation
Lala Laws St. Rose– Becomes a important of the St. Rose program
Emma Bruen- St. Rose– finally gets her chance
Shae Sabino- RBC– one of the most improved players on the team
Which players appear to be ready to move to Superstar status
Kayla Richardson before her injuries was the best player in the Shore for my money. She recently returned after sitting out for 3 weeks. So we will see where she is now. But she was special early in the fall.
Makayla Andrews has clearly returned to star status after a rough sophomore year. It appears her teammates have embraced her and more importantly allowing her to share the lead role with Brynn Farrell.
Justine Pissott is a completely different player from a year ago. The added strength and post up ability has been on full display. More importantly, she has done a masterful job of not allowing the recruiting process of getting in the way of her development and training.
Which Babies look like they can make a difference?
Angelica Velez may hold the key to the entire Manchester season. She is the one baby who is capable of carrying a team. She will be a impact from day one.
The Rumson babies will be a major factor this season. Julia Shanes, Dylan Cahill, Sara Hughes, Molly Kelly and Julia Corsentino. They play so hard it's shocking at times. More importantly they each bring something different to the table. Be it shooting, ball handling, rebounding, defense, passing, leadership and toughness. There is no question they all will play major roles and with the recent injuries to the RFH roster…there roles just got bigger!
Casey Prior and Emma Carman are going to give RBC a major upgrade in the shooting, ball handling and rebounding department. They also have something that is very important. A need for their services so they will be embraced.
Julia Grodzicki could be a major impact for TRN and she could put them over the top in "A" South. She will be a 4 year starter before moving on to the division one level.
Who played the role of "Miss Gym Rat"
Senior- Camryn Foltz- Colts Neck– because nobody was more relentless
Junior- Allison Waters- Manasquan-she has made it all the way back from ACL

Sophomore- Justine Pissott- RBC- the post child for hard work
Freshman- Emma Carman- RBC– No days off..

Which teams have a SCT AND TOC CHAMPIONSHIP LOOK
Right now only one team appears to have those chops. St. Rose has the look of the best team in the Shore and will start the year out as the #1 team in the state. They have two elite seniors, Brynn Farrell is the best player in the Shore and maybe the state. Makayla Andrews is one of the 5 best players in the Shore these days. Abby Antognoli is one of the best point guards in all of New Jersey. The bench has seen a major upgrade. Maria Tedesco showed this fall she is ready for a big season, if called upon to more into the starting lineup. Mary Beth Chambers will begin year two without drama!