The entire package was there for everyone to see. The media was out in full force. The parking lot was full, The 42 colleges coaches saw great talent, The two best teams in the Tri-Area did nothing to disprove this. For two teams it was about survival, one team did and the other did not.  Tom Sclafani's The Coaches Choice Challenge was the best event in New Jersey this year.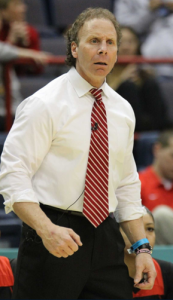 Manasquan ran into one of the best teams and coaches in AMERICA!
Manasquan found out that size does matter. Long Island Lutheran's length, size and shooting ability was a real issue for Manasquan yesterday. Long Island used there god given gifts and talent all afternoon, as they sat in a zone most of the afternoon, constantly leaving one player attached or near by  Dara Mabrey. Manasquan found out shooting over the top of such a big team a nightmare. It was one and done just about all day for Manasquan.  Long Island on the other hand found the pickings easy. They seem to make every open shot and Manasquan simply could not match or stop them. Manasquan who makes a living on loose ball and long rebounds found there were none to be found. Why? Long Island does not turn the ball over and there size and length allows them to cover  the entire floor. Manasquan ran into a college like team who are insanely well coached. Rich Slater is not one of the best coaches on Long Island folks…he is one of the best high school coaches in America…PERIOD!  To think Long Island could lose there best player and come back better this year is SHOCKING! Manasquan didn't lose yesterday they simply got beat, by one of the best teams in the country…70-55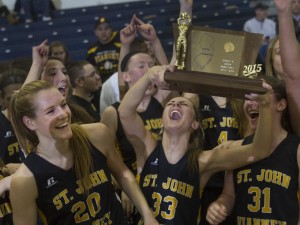 SJV THERE…GREAAAAT!
For the third time this week, a TOP 10 team in the state joined the SJV Double/Double club. This time it was Gil St. Bernard as SJV mauled the #3 team in the state. It's clear the SJV wants to go down as one of the best teams in Shore and State history. Lenape, RFH and Gil all lost to SJV by double figures this week.  SJV had another total team effort from start to finish. No team moves the ball, plays harder or faster without turnovers and shoots the ball better. The high low passing and cutting by there post players  should  put on video. Pero, Evans and Caponergo just may be the best front line in recent shore history. SJV comes at you in waves as each player knows their role and plays it too a "T". But in the end it all comes down to one player and right now it's she that is on a different level than any other guard. Kelly Campbell right now is the best band leader on planet earth and she has the best band around. To say Dawn Karpell is on a different level right now than any other coach would be insult to her. She has her band of merry Lancers playing sweet music and yesterday there 71-57 win was another hit…as nine players scored. Gil Bernard not only ran into the best team in the state. Then ran into a team that's want immortality.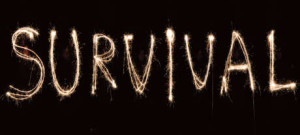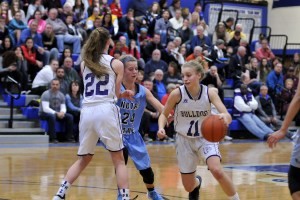 HYDUKE WAS SENSATIONAL!
Yesterday RFH survived without Stephanie Lesko and RBC did not…. Rumson's Hannah Scanlan had her hands full with Robert Morris recruit Nnenka Ezeigbo of #14 Notre Dame. RFH has played so many ranked teams this year, its news when they are not playing a Top team.  Sir George's team doubled from the top and gave STRONG weak side help on defense in a effort to stop Nneka Ezeigbo who just dominated in the paint. She ended the night with 24 points and 14 rebounds. But Hannah Scanlon took a  different approach. She said if you beat him then join them. Scanlon went on a scoring and rebound beige. She had 17 points and was huge when RFH took a 13 point lead. But the two players who stole the show for college coaches were,  Katie Foos went off in the 2nd quarter and scored 8 straight points and 11 for the quarter for RFH. But the real story of the game was the continued rise of TORI HYDUKE who sent a message to everyone. Hyduke finished in the lane with high shots off the backboard over the D1 frontline of Notre Dame, she kicked to shooters and had sweet drop offs to Scanlan. Pus she found time to score in double figures…REAL NEXT LEVEL STUFF. RFH lead by 13 in the 4th and may have thought it was over.  But with 56 seconds left, it was tied up at 55. But good teams find a way to survive. RFH did just that, as Nicole Morris and Megan Volker took care of Notre Dame with late  free throws down the strecth..as RFH hung on for a 60 -55 win.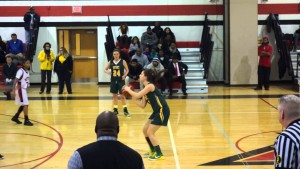 LARKINS COULD NOT SAVE RBC
RBC is still young and against Staten Island Academy they did not survive. They jumped on SIA early and it appeared they would have a easy time of it. But RBC must not have watched SIA game vs. Notre Dame. In that game Notre Dame jumped out big vs. SIA and they too lost. SOA has now beat two TOP 20 teams in New Jersey. RBC's missed layups and mental mistakes did not allow them to survive. They had the lead late in the 4th quarter but let it slip though their hands. The 13 point lost was not the real story because this was a battle to the end. SIA made free throws late to keep RBC at bay. Josie Larkins was wonderful on this day, but  her 18 points were not enough to save RBC. The fact of the matter is, RBC has bigger fish and much more important things  to worry about. This  Tuesday they face Neptune for what comes down basically to a divisional championship elimination game. It's on the road and they now have their backs to the wall….
This week we see a few changes in the Top 10. The Rankings for the first time took on a clear view as almost all the Top Teams played competitive games. It was a week that saw St. Rose play two quality games and was the biggest mover. It was a week that SJV put the smack down and sent everyone a clear message in New Jersey. The weekly awards was the hardest week to date, to slect winners…Desi Allen was again sensational. Stephanie Karcz was off the charts and Megan Hughes was lights out. Pt. Boro showed anything is possible. Southern has melt down and fell out of the Top Ten.
1.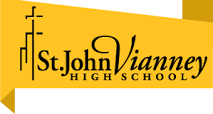 – Dawn Karpell has been masterful in using her entire roster. She has that perfect timing that all great coaches have when making changes. Her team has zero weakness right now. They are playing at a level we have not seen in the shore since the Richardson, Davis Neptune years when they bested all comers, by double figures. Now that SJV has been Healthy they are doing the same . But what is different is that SJV is doing this against the very best the state has to offer. #9 Lenape, #5 RFH  and #3 Gil Bernard were all crushed by SJV by double digits. The senior leadership and tightness of SJV has been just wonderful to watch. I have never seen a group that communicates so well on the court. Coach Karpell has done a wonderful job or not injection herself into game unless its needed and her team has not needed that very often…this is a machine
2.

– Anymore questions? They went to East Orange and beat the #8 team in the Tri State area. Then yesterday the beat a solid Pattern Eastside team. But what's most impressive is that the front line of Lucy Thomas and Elizabeth Marsicano have begun to dominate. Like yesterday when Marsicano had 18 points and 10 rebounds. Thomas had 9 points and 15 rebounds. Joe Whelan team has waited quietly while people called his team a paper tiger. Well this tiger has real teeth folks, they just didn't beat East Orange they destroyed them, and everyone knows East Orange at EO is not a place to get your team healthy. They beat East Orange 49-23 and Mikayla Markham had twenty points. But it's Jen Louro who is really filling up the box score Louro folks had 11 rebounds from the guard spot against the huge EO front line. She also had time to get 4 dimes. Right now St. Rose is on a roll and all signs point to a big finish. But now here is food for thought, are they battle tested? Does one big win make you battle tested. Pattern Eastside is a good win, but the truth is they are 9-8 this season and took a real hit with transfers leaving….the jury is clearly still out .
3.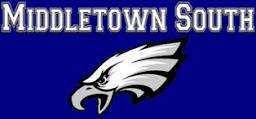 Stephanie Karcz was brilliant last week in two wins and that may be an understatement. First against Marlboro she 32 points, 16 rebounds and 11 steals. She then backed that up against Manalapan with another triple double with 38 points (a shore high) 10 rebounds and 1o steals. But folks don't get it twisted, Alexandra Balsamo has been great all year. She averaged 11 points and 7 rebounds last week. She has to be taken serious for All Shore. Balsamo has been stellar since the first day of the season and has been one of the most consistence players in the shore all year. She simply does not have sub par  games.  But it's been the play of  the Middletown babies that everyone is missing the boat on. Isa Brennan is looking more like a All Freshman team member. But it's Sam Kennan who has surprised everyone in recent weeks. Kennan has been in the scoring books every game she has recently played in and more important has chipped in on the glass. Now why does Middletown jump ahead of RFH and Manasquan? It certainly not because of who they are beating. Middletown South has played a soft schedule both in and out of conference. They have only played two ranked teams in Manasquan who they lost to in the WOBM final and RBC. They have not played a competitive game since they beat Marlboro 59-53 and they beat Marlboro 63-36 last week. Every other game on their schedule has been a blow out. Now for the worst news of all Hayley Dalonzo is waiting on test for a knee injury, she suffered against Marlboro. Middletown does not have the talent of other top teams and their is no way she can be replaced. Middletown South could be up against it,  come next week this time.
4. –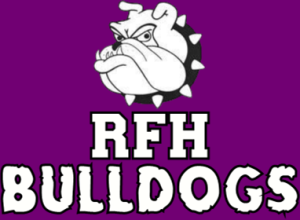 One of the hottest teams in the state took out Notre Dame and they did it with real mental toughness. The schedule George Sourlis had his team play, has paid off big time. They have seen it all this year and can take a punch from the best. A year ago, a  lost against SJV would have led to a free fall. But instead the Bulldogs stepped up when they needed to most. Hannah Scanlon right now is playing like a First Team All Shore player and yesterday against one of the best in New Jersey she again stepped her game up when it mattered most. I will say it again…she is a possible BCS player. Tori Hyduke has been off the charts in recent weeks. Hyduke is now finishing at the rim, something she did not do early in the year against elite competition. She is becoming a willing passer to shooters, something that was a issue early in the year. She is now the king of loose balls and hustle plays…trust me NOBODY  in the shore is doing it better. They she is giving RFH timely shooting. This all adds up to stardom. Nicole Morris has been as good as it gets and when she can stay on the floor and somehow get rest RFH becomes a beast. Syd Sabino  has been just what the doctor ordered and has played her best in the biggest games. Megan Volker seems to be getting better and better. Katie Foos showed again yesterday that when given time, she is a serious weapon. RHF has played everyone and there mama, the only thing that may be standing in there way is SJV. But there are s some real read flags, in there last two games against top teams. In their big win over Manasquan they held them to 37 points, finished quarters and the rotations were spot on. Against SJV and  Notre Dame they gave up over 50 points in both games. But even more importantly they didn't close quarters and the rotations fell apart.
5.-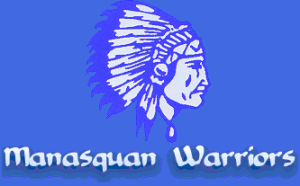 Is anyone paying attention to Addie Mansonius? Well they better because she is playing a different brand of basketball this season. Stella Clark is making a real case for All Shore first team. Dara Mabrey was a leading candidate for Player of the year before a injury set her back. Carly Geissler at some point is going to get a little credit for playing a major role in the success of Manasquan. Faith Masonius is the most talented player in New Jersey and that my friends is a fact. Last week Manasquan survived a real scare from Marlboro.  Yesterday they ran into a 1000 pound gorilla named Long Island Lutheran. Manasquan plays so hard its scary and guess what? It's catching up to them, because with a thin bench, their starters have played a lot of  minutes and the two weeks without Dara Mabrey did not help. Lisa Kukoda has done a great job of subbing and rotating her roster. But right now she is running out of wiggle room. But as long as she has the smartest player in the Shore Dara Mabrey and the most talented Faith Masonious Manasquan is a real threat to everyone this side of SJV. Now her is some important news for Manasquan fans and it could mean the difference in their season. They play SJV in an almost impossible task, on the road Tuesday. But after that they do not have a competitive game until the end of the season against Manasquan. Why is this important? They will get a chance to rest their tired legs. Rested legs and a healthy Dara Mabrey is makes Manasquan a different team than one we have seen in the past two weeks. The Manasquan that is rested and healthy is a whole different animal but we have not seem that team in weeks.
6-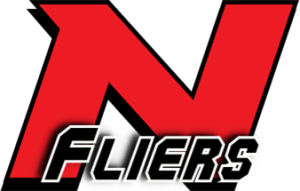 They are the surprise team of the year to this point. What is not a surprise is Dezzy Allen is the best player in New Jersey right now. Last week Colts Neck gave Neptune it's "A" game for three quarters only to come up short. The reason they came up short was this…34 points, 15 rebounds and 3 dimes by a Miss. Dezzy Allen.  But don't think for one second Dezzy Allen has been alone. There is a reason Neptune is 12-2 on the season, they have players more than anyone knows. They also have a top freshman and shooters as in a lot of shooters. Brianna Love has been rock solid all year. It's she, that when Allen needs a break that takes over. Love can not only score and set up teammates. She is one of the best post defenders in the shore at 5'9″. Alex Bennett is one of the best timely shooters in the shore. More Importantly she just not miss open three's , she has been making opponents who sleep on her pay all year. Plus she guards everyone. Bennett has been over looked all season and Neptune am sure, hopes it stays that way. Alexa Vreeland has been poison to opponents all year and in big games. Vereeland has learned the art of the big shot. Time after time she come thought for John Browns club. Amazing I don't think anyone knows Kaelyn Kimbrough name, why? Because what she has been doing all year does not show up in the box score. Defense, rebounding , the extra pass and winning plays late.  So which freshman point guard this side of Brielle Bisogno has had the best year? Did you say the name Rahmena Henderson,? I bet not and folks she is having a monster season. She had 11 points and god knows how many dimes vs Colts Neck and has the ball in hands late all year. Neptune has quietly played one of the best schedules in the shore and like RFH and SJV  very battle tested. They have gone on the road in and out of the state to play quality competition. But their is a dirty little secret that  Neptune is keeping…What happens folks, when Dezzy All does not go off and it will happen at some point? When Dezzy Allen does not go off in a big spot. When are the points coming from? Tuesday against RBC Neptune may be forced to answer that question.
7. 
Hayley Moore may not be getting the most attention, but make no mistake, she is becoming the topic of conversation of a lot of coaches. Her game has become more than just a shooter. Hayley Moore's stock is rising floks. Josie Larkins had head coaches out to watch her yesterday and she did not disappoint. Larkins has been there all year. Rose Caverly continues to pick up D1 offers and college coaches are smart because she is that rare point guard with size and a big IQ; She is special. Katie Rice has been beasten all year. She has played the post and the wing and has been effective in both spots. Maureen Coakley has played at All Shore level most of the season. She has been an offensive force and rebounder all year. Tia Montange is back and this young team is trying to get a year ahead of schedule. But its been Amanda Hart that has given this team a real edge and a boast this season. Big Red has been great since the summer and has not slowed down. RBC is a young battle tested team and if they can stick together, they have the one coach that can bring them home in Joe Monatana. Coach Montana knows there are going to be bumps and bad decisions. The questionsis can the young Casey keep them to a minimum unlike yesterday. There is no question in my mind Coach Montana is most concerned with later in the season. But he knows tomorrows game at Neptune is huge and his babies will need to show up. But there are some real issues for RBC, non bigger than they are not finishing at the rim and their shooting is not what they would like it to be….the long dry spells like yesterday are coming to often at the wrong times.
8-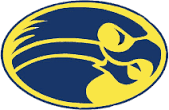 –The winning streak is over and the hottest team in the shore outside of SJV is guess who?…Manchester because in there lost to Point Boro a few things happened that they could not plan for. First two starters were injured or  did not play and Megan Hughes had one of the best performances of the year with 37 points. Folks it was the perfect storm and Manchester paid the price for it. Anissia Fucci and Lyric Green both will be First Team All Division, the real question is will they be All Shore. Both have played like superstars all year. They have each carried their team at times. Both are scoring machines and Lyric Green clearly has a thing for Double/ Doubles. Both have been a handful all season. Freshman Dakota Adams wants to make the All Freshman team and has averaged 5 points and 7 rebounds on the season. The freshman may not get the attention of some others but she is having a great season. Khamyia Spence has been as solid as a rock and has double figure scoring games. Dejah Adams has been a workhorse and has had some big nights on the offense end. This is a tight knit group that plays hard and aggressive. They started their march in the fall league and have not looked back since. But there are some real issues out there. Like the only Top 2o team they played was RBC and they lost. Next their lost to Pt. Boro shortens their lead in "A" North to one game and they got a angry Southern coming in on Wednesday who just got knocked out of the Top 10.  Manchester could be see a lot of hard work go down the drain, if they are not very, very careful this week!
9-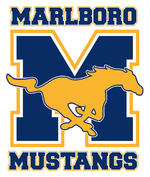 On any given night Tatum Evans can carry a team to victory and against Manasquan, Marlboro almost picked up the win of the decade, because she was a beast with 19 points and 12 rebounds. Jess Board continues to be on of the most improved players in the state. Against #7 Middletown South she had 10 points and 7 rebound and then against #5 Manasquan had 10 points and 4 rebounds. Guess what Jess Broad is the real deal folks. Why are D1 coaches calling about Molly Weiss? It's simple  you out work people and Weiss right now is developing into the one of the best true point guards in the shore. Jessica Iacobellis had another big week and sometimes you have to wonder why she is not talked about more often. She dropped 16 on Manasquan last week and its been like that all year. Marlboro has played a insane schedule when you think about the competition and there talent level. The record does not speak to their season. But here is the dirty little secret, who has Marlboro beat this year? What has been there biggest win this season? But they have two big games coming up against state ranked teams Nutley and Notre Dame and these will be real  chances to get that program win. By the way who plays this type of schedule? I don't know, but it's the reason Marlboro is still  in the Top 10 ….BRAVO TO MARLBORO AND ITS COACHING STAFF
10-

 Lola  Mullaney is having a dream freshman year. When D1 coaches start comparing you to Kelly Hughes, that's pretty special company and so was the 20 point she had against Neptune. Mullaney has been on point all year and clearly one of the best freshman in the state. Elise Brown is still underrated and has been getting the job done all season. Cara Volpe the past few weeks has been on a rampage. The Sophomore and former All Freshman team member has been averaging double figures and just under 10 rebounds. She more than any other player has stepped up for Colts Neck. Jaime Prestigiacomo's  18 points vs. Neptune may have come as surprise to some, but she has had some big moments this season for Colts Neck.  They caught a bad break last week when Sam Roth was sick and tired to play against Neptune and Amanda Hunt was not cleared to play. The result a bad start and a heart breaking lost to Neptune on the road. Colts Neck has been in the Top Ten all year and caught a break, because without Southern's total recent collapse they would be out for the first time. Colts Neck needs to find a quality win for their confidence and more important to give them the swag, because it clearly missing right now.
COACH OF THE WEEK–
DAWN KAPELL- SJV
This is a no brainer, as she beat #9 Lenape, #5 RFH and #3 Gil Bernard all on THE ROAD THIS WEEK.  Nobody manages a roster like her and makes adjustments like her…the QUEEN IS BACK FOLKS
PLAYER OF THE WEEK–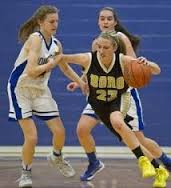 MEGAN HUGHES – POINT BORO- JUNIOR- GUARD
She started the week out with 37 points and 5 dimes against Donavan Catholic. They she had the performance maybe of the year. She had 32 points and 6 rebounds, including what has to be a record, the first 16 points of the game in the upset of the year to date. Point Boro beat Manchester 63-60 and don't look now, but Miss Hughes has her team one game out of first place
FRESHMAN OF THE WEEK–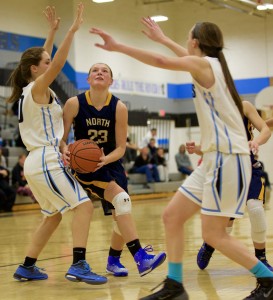 JENNA PAUL- 5'8′- SWING- TOM RIVER NORTH
She had 18 points against SOUTHERN on the ROAD in a big win. The biggest win the program has had in years. Paul has been in the Top 10 in scoring all year averaging just around 14 points. The future D1 lock may get lost in all the talent in the Shore but make no mistake, she is a All Freshman Team Lock.
TEAM OF THE WEEK-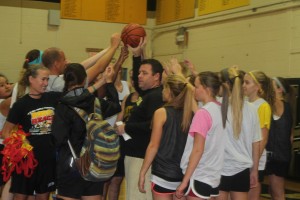 PT . BORO HIGH SCHOOL
Boro lost a heart breaker at the buzzer against Donavan Catholic. So what do they do the next night. Pull off the biggest up set of the year and beat Manchester. Dave Drew's team is one game out of the A North lead and just as important Coach Drew's name has to be in the mix for Coach of the year, 
POINT GUARD SCHOOL  today…4.30p
SHOOTING IS BACK ON SUNDAY