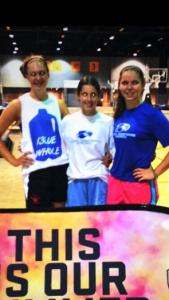 With the AAU season starting, I will spot- light the top teams and players in Central Jersey. Today I will start with a team that is stacked top to bottom. But what makes this team special is that many college coaches are going to find some real surprises on there roster. Many of these kids are off the radar right now…
Before I start I would like to clear up a little terminology. When I say a player is a lock Division one player that means a player has a offer on the table or will have multiple D1 offers at some point.
When I call a player a GYM RAT,  that player is constantly in the gym outside there comfort zone, seeks outside competition and there work ethic is bigger than there ability. These players will be better in college than high school and can play a level up HIGHER than there recruitment. I believe you build programs with gym rats…they have a added value recruiters do not get to see. Gym Rats are tough to find as all coaches know.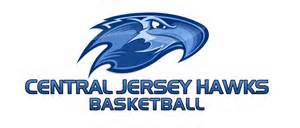 CENTRAL JERSEY HAWKS- MARTORELLI
WEBSITE- http://centraljerseyhawks.org/teams/g-martorelli2.asp
2015 SCHEDULE
4/4 Team Miller Pre-Easter
4/19 Lightning Challenge #1
4/24 Blue Chip Pre-Season Challenge- Spooky Nook, PA
5/15 Central Jersey Hawks Shore Shootout
5/23 TBD
6/6 TBD
6/20 TBD
7/5 Run For The Roses, KY
7/10 Battle In The Boro, TN
7/22 USJN Championship, Wash. DC
7/27 Blue Chip Grand Finale- Spooky Nook, PA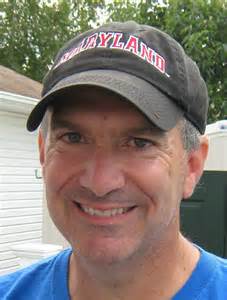 Coach Bob Martorelli- He has been around forever. He is one the backbones of the Central Hawk organization. His teams play top notch competition, he is very loyal to his team and to the entire organization. The Central Jersey Hawks are one of the most recognized names in AAU basketball and he is a big reason why. His team is made up of Sophomore's with the exception of a superstar freshman. They will be one of the best '17  teams in the state this summer.
DIVISION ONE LOCK PLAYERS– (4)
GYM RATS– (3)
BCS PLAYERS-( 1)
THE ROSTER-
CHRISTINA ANTONAKAKIS- 5'4″-FRESHMAN- HIGH SCHOOL UNDECIDED- POINT GUARD
The Magic Woman as she is known is a total gym rat. Now throw in the fact she is one of the most talented freshman true point guards the shore has seen in years and you have the perfect combination. Her ball handling skills are electrifying and gets crowds and teammates  into the game. Her court IQ and vision are exceptional, but its her defense and passing in transition that separate her from almost everyone else.  The energy she plays with is rare and endless. She was on THE SHORE  ALL FRESHMAN FIRST TEAM  who is a A+ student, who no question will one day play at the D1 level. PARTROIT AND IVY'S THIS IS A BONE OF BONES, BEING THROW YOUR WAY!….FUTURE SUPERSTAR AT NEXT LEVEL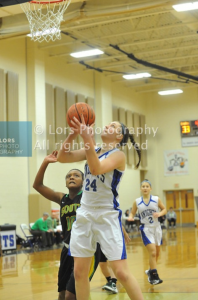 CHRISTINA DiCINDIO- 6'2″- SOPHOMORE- WEST WINDSOR NORTH HIGH SCHOOL- POWER FORWARD
Coaches this is the total package. First she is that rare post player that is a gym rat. No young post player I know is in the gym more than this young lady. Name the place and time and she will be there…she has that rare talent all the great ones have…she SHOWS UP!  She loves competition and as one ACC coach told me " her upside is crazy" The mobility of DiCindio and skills sets are 2nd to any post player I know right now. She has a jump hook with either hand in TRAFFIC, that she can shoot over taller opponents. Her ability to rebound in traffic and outlet the basketball you don't teach. She runs the floor and here is a fact…if she played in the Shore Conference she could make a case as the best post player in the Shore right now…she is a future BCS PLAYER!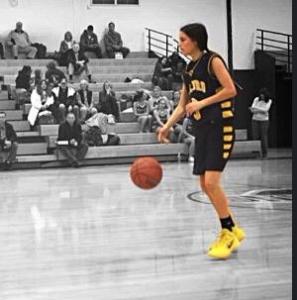 MOLLY WEISS- SOPHOMORE- MARLBORO HIGH SCHOOL- POINT GUARD
One of the most improved players in the Shore Conference this past season. She hit a number of huge shots to help lead Marlboro to its first Group tittle in years. Weiss is another total gym rat. She is that rare kid who works out on here own during the season. She is a much improved shooter, who knows every single passing angle that a guard needs to know. She is now murder off ball screens due to her new found shooting ability. There is no question that college coaches would be wise to watch…why? Because this young lady is still growing physically and more importantly developing in every aspect of the game. Nobody can really say what the ceiling for this young lady will be, she has the perfect attitude and commitment. In just a year, she has jumped over many kids with bigger reputations coming into this season. It would be wise for Patriot schools to pay close attention….THIS IS A RAPILY DEVELOPING TALENT!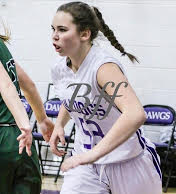 MERGAN VOLKER- 5'9″- JUNIOR-RUMSON-FAIR HEAVEN HIGH SCHOOL-SWING
This is the perfect storm if you are  a college hoping to steal a kid. Volker played on a high school team where all five starters have signed, been offered or verbal-ed to division one schools. The first three subs off the bench in front of her all D1 locks as well. This led to little if any playing time for Volker for most of the season. Lucky for you, if you are a college trying to steal a kid. She has a big athletic live body. She plays hard all the time and has a real feel for the game. Megan Volker biggest strength?  Her versatility , as she can guard and play 3 positions. She can defend athletic wings, shooting guards and post players. She plays bigger than her size and can punish smaller players in the paint or beat taller slower players off the dribble. Now pay close attention coaches to what I'm about to say….she is a underrated scorer and shooter. She doesn't WOW YOU, she just gets the job done.  There is no question that this young lady is going to make a name for herself this summer and next year is going to be in high demand…get in early coaches! This is a future impact player…..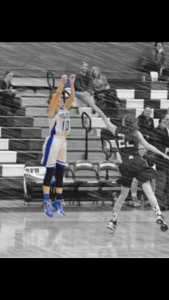 SIDNEY COFFARO- 5'7″- SOPHMORE- HOMDEL HIGH SCHOOL- WING
So let me say this right now….. don't make me say "I TOLD YOU SO"…she is as explosive athletic wing player I know. She is lighting quick and has great lift on her shot. She can guard anyone and was on the ALL FRESHMAN TEAM last season. There is zero doubt in my mind this kid has D1 talent. She has decided focus on basket and just watch the development this season. When you talk raw athleticism and strength she has it, when you talk about quickness in the open floor with the ability to finish…she has it. This young lady is going to open a lot of eyes this summer. Mid Majors would be wise to follow her closely it may take more than one look to understand what she is all about, because she plays very unselfish and is a total team player. Future D1 guard that I LOVE!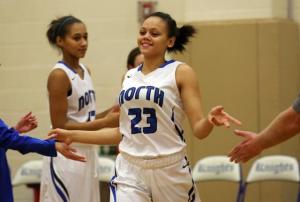 JASMIN WATSON-5'6″-SOPHMORE- WEST WINDSOR HIGH SCHOOL- COMBO
Now here is the another reason you should follow this team. You never heard of her? Well now you know her and she is a D1 lock all the way. I have had some D1 coaches say, WATSON  would be first team ALL Shore…big words. But what we do know is this, she is a all out competitor in every sense of the word. She is physical, athletic and can flat out score the basketball. As in she averaged 16 points and 6 rebounds a game this past season in high school. She scored in double figures in every game except two! This is a major sleeper alert, because few schools know of her or have seen her play.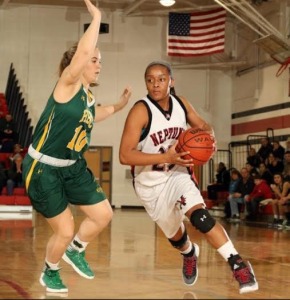 BRIANNA LOVE- 5'8″- SOPHOMORE-NEPTUNE HIGH SCHOOL- FORWARD
She plays much bigger than her size, she is a warrior every night. She has already played in some big games in her career. She is great in the back of presses. She is not afraid to give up her body and just important not afraid to use body as well. She has great hands and those  colleges looking for a player that will compete regardless of the level of competition this is your player. The young lady is all about doing the little things…JOHN BROWN  head coach of Neptune loves Brianna  because she will do the dirty work and not complain. What coaches will see this summer is a young lady that can shoot the ball and YES CAN PLAY AWAY FROM THE BASKET. She is a very talented young player
MEGAN SHANOSKY-5'10- SOPHMORE-RBC-FORWARD
She is a work in progress and playing against DiCindio will only help her cause. She is in the perfect spot for a young player trying to develop. She will get competition in practice and game experience because the Hawks are lacking in size. This will be a way for her to gain confidence and continue to develop. She has good size and a desire to get better…that is a combination that all future players with size need…the rest is up to her!
MY THOUGHTS ON CENTRAL JERSEY HAWKS '17-
This team for my money is a must see team. Because you have a team of players with low profiles. You have a very humble and yet spoiled BSC player. You have D1 sleeper and then from their a roster of full of talented players totally under the radar. Somebody could put together a St. Francis type recruiting class by getting ahead of the curve. Volker, Weiss and Coffaro could be major steals. Bob Morterelli has put together a prime time group that college coaches at every level can find something to help there team.
TOMORROW- TEAM MILLER….AND ITS A SPECIAL GROUP
REMINDER– NBS starts tonight, you can sign up at the door till spots are gone. Please bring a ball and plastic bag…any questions nbspd@aol.com…..see everyone tonight