Now that the school year has started, some kids may be concerned or even worried about their athletic future. Many seniors have not picked a college, some juniors did not receive phones calls last week and they are worried….THERE SHOULDN'T BE AND TODAY I WILL TELL YOU WHY?
With 14 players from the Shore Conference receiving scholarships and getting the loins share of the media attention, many players feel their dreams are slipping away…. How wrong they are and more importantly they have a jaded idea of how the recruiting process works, due to all the attention given to the kids in this area making commitments.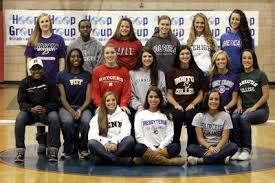 The Shore Verbal 15 Commitments in '12  was not the NORM
The Shore Conference is the most unique area in the COUNTRY when it comes to recruiting. NO other area in the country can you find 14 D1 players give verbal commitments to colleges before the school year starts, in most cases maybe one or two players in an area give commitments to a college. But because of the attention the Shore gets, some kids believe this type of recruiting is going on all over the country…ITS NOT!  When kids hear there are currently 12 juniors with D1 offers in hand they feel like they are being forgotten…NOT TRUE.  These type things are not going on anywhere else in the country and it's FAR FROM THE NORM ….let me repeat this, ITS NOT THE NORM. The problem is because people like me and media folks announce the signing of these kids, it appears if you don't have a scholarship offer, there are none left or you won't get one, and NOBODY IS INTERESTED…FALSE and nothing can be further from the truth
.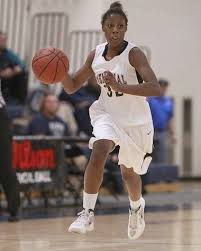 Northeastern Star Tiffany Montange did not have a offer until the middle of her Sr Year.
Now, let me explain something to everyone right now, most mid major schools will be recruiting ALL YEAR. Why? Over the next 7 months things will happen that will change many colleges recruiting plans
1. First that player a school was hanging their hat on, during the recruiting process, may sign with other school. Now when coaches say they have 2nd and 3rd choices on their recruiting list. I say that may be true but that doesn't mean their offering that scholarship to one of those players, because here is a little dark secret about mid majors…they always think they can get a player better than their level. In the case of Jess Louro 4 schools are still looking for a shooting guard after she gave Middle Tennessee a verbal.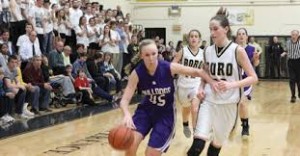 Players like Stant create a domino effect once they verbal
2. Colleges have kids transfer every year, the number of players transferring these days is almost unbelievable. Schools in most cases don't realize a player is transferring until after the season. When this happens that player has to be replaced with somebody who is eligible in most cases right away. Trust me, every team in the NEC and MACC will have a scholarship available come March…bank on it
.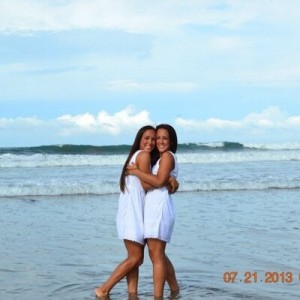 The Issacs Twins both starters at different schools, transferred so they could  play together in college.
3. Somebody is going to get injured am sorry to say, they will be forced to sit out or in some cases no longer play. I don't have to tell you the number of ACL injuries that occur every year. The player finishes their education, but the school will need to replace them.
 4-Some schools will re-evaluation of their team needs. Often times a college during the season or in some cases during pre-season workouts, realize a player they thought was going to fill a position or a role, CANNOT. When this happens a school that was saving a scholarship will use it to solve this problem, and the only way to fix it is by recruiting.
5. Each year programs get rid of a problem child and there disruptive parents. This always sends coaches scrambling for not just the best players…but program kids!
6. There are going to ALWAYS kids who simply cannot get it done in the classroom. When a kid doesn't get the grades, it's a major blow to a head coach and their program. You can bet they will replace that player with a quality student…it could be YOU!
Now that you understand the recruiting process has a LONG WAY to go, what can you do to help yourself?
You have played more games between March and August… you need more games like a hole in the head.  I suggest you ask somebody you respect what your weaknesses are as a player. Then go work and work some more on your weakness, but do not limit yourself to personal workouts. If you are a senior you need competitive drills, such as one on one, two on two, and 3 on 3. These are the backbone of basketball and regardless of where you attend college, you almost most certainly will be put though a work out by a college staff, before attending that school…be READY!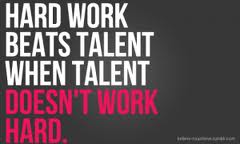 "the most important thing to remember"
Next ask your coach to put together open gyms; there is no better setting for a college coach to watch you in; than with your high school. They will see you in team drills, how you relate to your teammates and how hard you work. Once your coach has given you the open gym dates. Send those dates out to college coaches, ask friends and advocates to tweet the dates. Try to make your open gym a must not miss event for college coaches.
Send game tapes where you played well. But remember if you only send tapes based on how many points scored… you are going to be making a HUGE MISTAKE. College coaches watch tape entirely different than you do. First who you are playing against is most important, next how hard you play and do you play the game the right way on both sides of the ball. Be very careful on what tapes you send…it's not all about points, your best tape may be the game you scored the least amount of points in. You can send a highlight tape to perk a coach's interest, but coaches DO NOT MAKE DECISIONS BASED ON HIGHLIGHT TAPES AND MOST DISLIKE THEM.
Know which assistant coach has the head coaches' ear the most, in recruiting. Trust me there is one asst coach on every staff with more juice than the rest, and it's not always the recruiting coordinator. Once you know who it is build a relationship with that coach.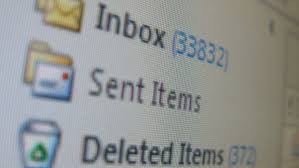 E -Mail is not the only way to reach coaches
Finally the most important and most misunderstood thing in the recruiting process, you must development name recognition. Name recognition does not get you a scholarship, but it creates interest from college coaches. Name recognition will get a college coach to come watch you play. How do you create name recognition? Call schools YOURSELF, let them get to know you. Don't just e- mail college coaches, I have over 1000 unopened Emails. Many coaches simply do not have time to go through all there e mails. I have a down low e- mail account that I only give to certain people. Ask coaches if they have a special Email address. Text coaches, write a hand written letters, NOTHING CATCHES A COLLEGE COACHES EYE MORE…you must be a recruiter as well.
After you take care of YOUR business ask your high school coach to call for you…why the High School coach? Because college coaches will always be honest with your high school coach, and your high school coach will always be honest with you…GOOD OR BAD NEWS!
 One of the things I hear all the time, Tiny only writes or promotes kids who trains with him…NEWSFLASH anyone that advocates for you is a good thing, regardless of what the reason is…TAKE ADVANTAGE OF IT!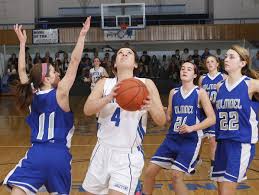 Carbone did not have a D1 offer to start her senior year
If you don't have a scholarship offer RIGHT NOW…don't panic. Maybe you were poorly showcased this summer. Maybe the schools that liked you, don't need your position now, but will in a few weeks or months. Maybe a school that needs you has not even seen you play yet. Maybe you have no name recognition, so you are simple going unknown. All these things can be fixed …but it's up to you!  
EVERY PLAYER AND PARENT SHOULD READ THIS…IT'S FROM 2009 BUT MUCH OF IT HAS NOT CHANGED http://hoopgroup.com/girls-basketball/girls-basketball-recruiting-process/  
THE HOOP GROUP FALL SCHDULE IS UP…POINT GUARD SCHOOL STARTS MONDAY…CORE SKILLS ON TUESDAY