These FIVE PLAYERS could help put there TEAMS over the top in the SCT….These players all bring something unique to the table for their teams. They all my give their teams that added edge, that sometimes they need in a big spot.
5 WHO COULD MAKE A DIFFERENCE!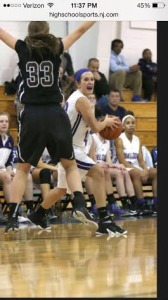 SIDNEY SABINO-RUMSON-Junior- So what has been RFH's biggest problem all season in the big games? Shooting, RFH simply has not been able to hit timely shots. Sid Sabino is far and away there best three point shooter. She shoots just under 50% from the three point line.  She has played little if all in the big 4 games. But she has proven that when given a real chance, she is one of the best in the state. RFH will need to made some big shots in this event…Sid Sabino could be the MISSING PIECE.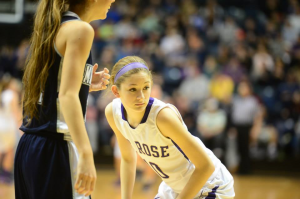 ELYN STOL-ST.ROSE-Sophomore- St. Rose has two great scorers in Phipps and Jess Louro, but if they need a third scorer…Elyn STOL could be the answer. STOL is a knock out shooter and if teams forget about her she will make them pay. She could play a huge role if either Louro or Phipps get into foul trouble or struggle. Nobody uses Shooters like Joe Whalen and…STOL CAN SHOOT.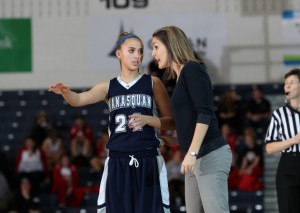 COURTNEY HAGAMAN-MANASQUAN– When she is shooting well Manasquan becomes almost un-beatable. Last year she was the 2nd best player in the event. She hit the biggest shot of the season in last years SCT. Hagaman is way more than just a shooter. Her ability to put the ball on the floor and get Manasquan easy baskets is underrated and appreciated. This year if she plays that well again this thing is a wrap. Hagaman has the ability to get on rolls and if she gets one…it's BACK TO BACK for Manasquan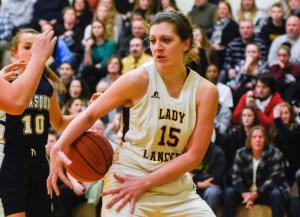 KIMI EVANS-SJV-Sophomore–She is by far the best back to the basket post player in the event. If she gets on a roll it changes this entire tournament. When she is scoring the SJV guards start lighting things up from the three point line.When she is scoring other teams front-line's are in foul trouble. There may no more dominate player in the lane. She is the key to EVERYTHING and could be the player THAT DECIDES IT ALL
ROSE CAVERLY-ST.ROSE-Freshman- They say a baby will lead and that is exactly what RBC is facing…But what happens if this baby takes care of the ball and knocks down shots? I will tell you what …RBC is going to surprise a lot of people. She may have more pressure and responsibility in hands than any other freshman. If she can handle the pressure and allow Coakley, Larkins and team leader Alex Brazotti to handle the scoring, RBC could be a tough OUT