There are many who are disappointed that the spring AAU season was taken away by the Coronavirus. Now everyone is playing the waiting game. The players are waiting for the all clear horn to go off. The coaches are waiting for the toss of the ball. But there are some players who are taken full advantage of the pause in the AAU spring season. It's these players who understand that while the Coronavirus has been a Temporary set back, it also presents a great opportunity.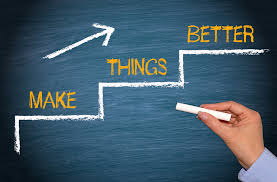 In the past 2 months have seen something very interesting. In fact dare I some players are benefiting from the Coronavirus basketball wise. Why do I say that? Some players have taken advantage of the extra time afforded to them before coaches see them again. This extra time has allowed some players weeks to get stronger than they would have appeared during the April and May recruiting period. Now when coaches see the kids who have taken full advantage of this extra time, they are going to shocked. They are going to se players whose bodies look nothing like they did 2 months ago or even how they look today. There going to see kids who ball handling skills have made a major jump. There shooting has gone next level... for those working this has been a productive time.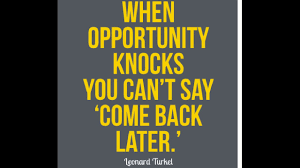 I am shocked at what I am seeing at some of the virtual workouts. Players whose skill sets who have appeared to sprint to the next level. Players who never miss a workout. Players whose pace of play appears to be something that is shocking. These times are reminding me how if kids were free to train more on their Individual games, we would see more kids take there game to the next level.
So here are FIVE kids who I believe are taking advantage of these tough times and making them good times.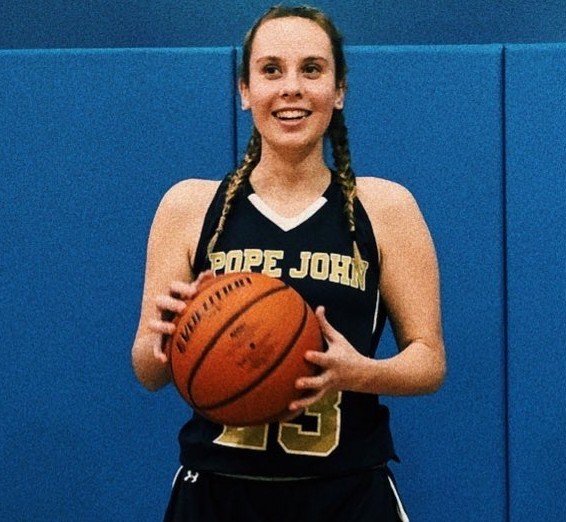 Faith "the happy" Pappas, folks I got bad news for high major schools. Because this young lady is trying to will herself into a power 5 player, it's that simple. When I tell you this young lady has totally made massive jumps in her ball handling skills, it's a understatement. She has totally addressed this issue in a big way. Next her body is exactly what a players body should look like after two years for a P5 player. She is not just fit but strong and it allows her workouts to be done at an elite pace for a extended period of time. Next her quickness on the release of her shot makes her a serious problem. This young lady has totally moved her game to another level. This is a classic example of a kid handling her business and getting off her butt… talk is cheap and this young lady is letting her game talk and its talking loud as hell right now…College coaches you are in for a serious surprise.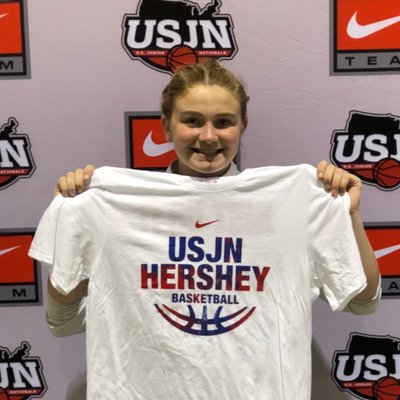 Emma Carman, it has to be said Emma Carman had a disappointing freshman season. Many expected her to challenge for major playing time at RBC. She was considered one of the Top freshman in the Shore. College coaches were buzzing. But things didn't go as planned. She has had to start all over again. The shut down may be just what the doctor ordered. Because right now Emma Carman looks every bit the player everyone predicted she would be a year ago. She has totally got her body in shape. She is totally fit and it has led to a new found quickness. Her handle for her size presents a serious problem for all. She appears much stronger and there is no question she has made shooting a major priority because she is a freaking walking bucket right now from the outside. This is a kid that college coaches are going to shocked when they get to see her again. Welcome back to stardom Emma Carman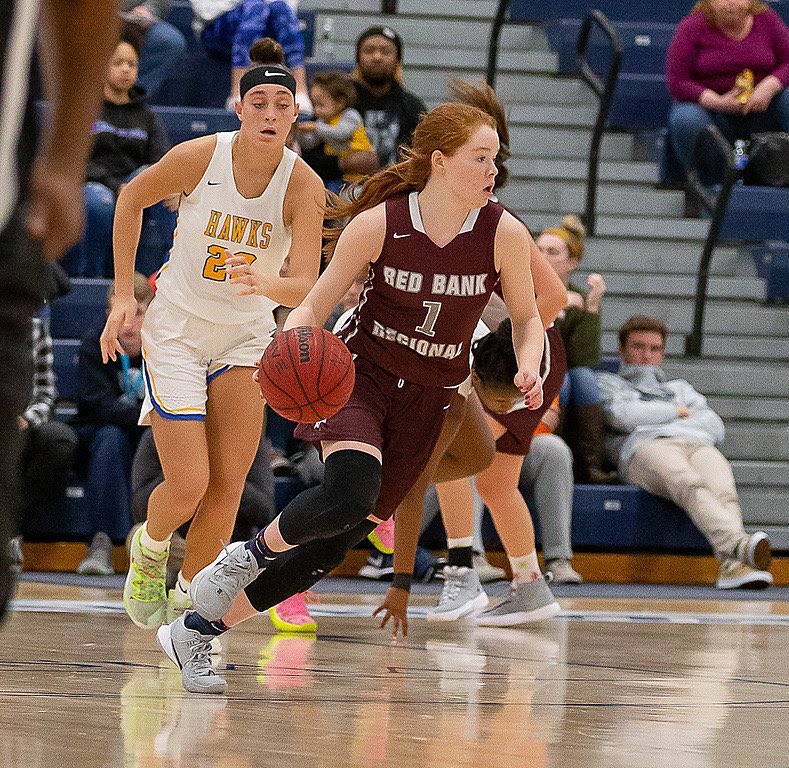 Chloe Teter, folks do you what to know who is really good? Do you want to know who has outgrown her Ivy and Patriot level recruitment? Chloe Teter and folks she has not just outgrown it.. she has crushed it. First of all nobody has done more with their body. She has not just put on weight but her strength is off the charts. College Coaches her core is strength is going to jump off the page when you see her. She gets through workouts as if its a joke. Her pace of play is insane. Her quickness and speed are off the charts. But it's the shooting and ability to get to the rim with such direction changes and creativity that is blowing me away. How good is Chloe Teter right now? If you are a upper High Major program… you better start calling her now. Come the summer recruiting period you are going to begging for her services.. she is that good right now.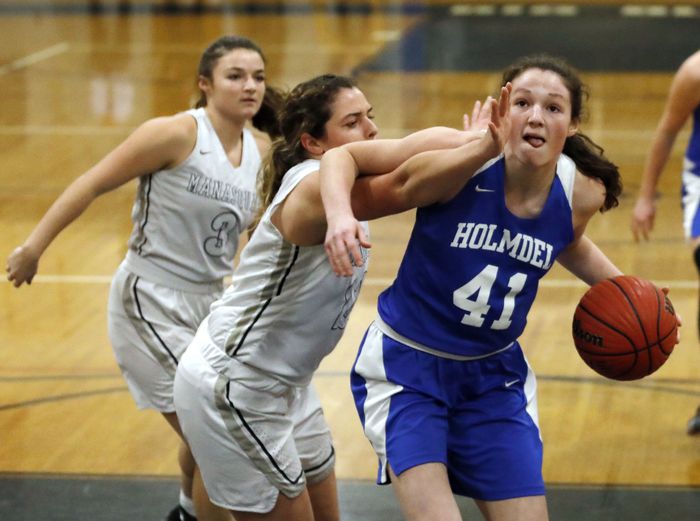 ABBY FERGUSON, how many times do I have to tell you this is a future D1 lock. The ability to show something different every few months. Like right now showing her ability to work hard every day. She is a work horse in her workouts. Her ability to play at a neck break pace is something just to watch. Her foot work is insane as is her ability to finish at the rim in elite fashion with with either hand. Watch her in drills and she is never out of control. Notice the new found sweet shooting touch. Did I tell you her future position is college is going to be all three guard positions. This kid just keeps getting better and better. Anyone want to take a bet, she will be one of the most recruited 2022's in the Shore come the fall. By the way Academic schools you better start your engines now. Here is a kid making the shutdown work for her
Gabby Recinto, now understand some kids workout for show. Then there are kids who are focused and on a mission. Gabby Recinto 100% understands the shutdown is a real chance to get better and that's exactly what this young lady is doing. Her dedication and work ethic is beyond shocking. I have been blown away by her skill level. He ability to learn any. drill and then quickly master it, this goes to her IQ and athletic ability. She does every drill likes it her last drill. But what I like most is this, each time you do a drill, Gabby gets better at it. Watching this young lady at workouts is a pure joy. She is self motivated and most importantly 100% focused. Perhaps more than any player I have seen this spring she is the biggest surprise. I can tell every college coach this… if you not recruiting this kid, go find a new gig…THE IS A PROGRAM KID!