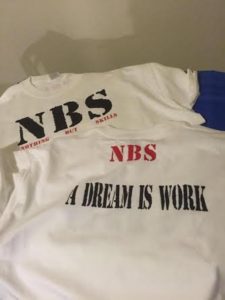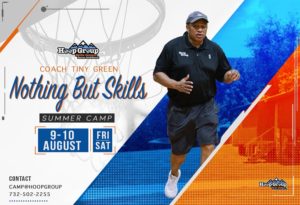 Today your getting some advice. I don't care if you received a invitation or not. Get to the . GET TO THE NBS WEEKEND IN THE POCONO'S. Get there because it could be the most important thing you do this summer. This weekend you get the most powerful thing you can receive …INFORMATION!
I have watched alll the mistakes made in recruiting over the years. This year has been no different. I have watched all the training mistakes made by parents and kids. I have seen the tears and disappointment in kids eyes whose dreams have not come true. I've head the  clichés about training.."it takes a village" and how it doesn't matter where you train and play at.."if your good enough they will find you". Well this weekend you going to real information not  clichés . This weekend your going to learn the difference betweee training and working out. This weekend your going to be given knowledge by somebody who knows what they are talking about.
There are those who complain, that I only care about Shore kids. That I only write and tweet about kids I train. I have a answer for that, well who should I write about the best players or the least talented players. Should I write about gym rats or the lazy kids.. There is a reason each year NBS produces most of the D1 kids and college players across the state. They are also a number of kids who have not attended NBS and have gone on to college. No better example than Kristina DONZA. this year. But what  separates  NBS is two things. Kids have a support system on and off the court. Is important for parents and kids to understand how this works…you must educate yourself. This weekend you are going to get a education on and off the court…IF YOU CHOOSE TOO.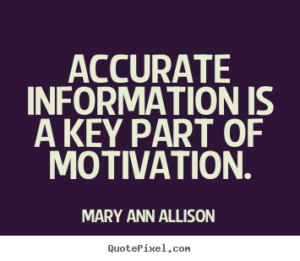 To those who say my kid is one of the best and sends me texts and e mails. Well time is up and here is your chance. THERE WILL BE NO COLLEGE COACHES ATCHING.. No ratings of players, your game will have to speak for itself. Your going to be exposed to a college environment. You will have to communicate with strangers. Play with kids who are as good as you. You attitude, work ethic and character will be on full display. Now you will play in front of people that matter who want to teach and educate you. But first you have to make the trip and come with a appetite to learn. You have simply like playing basketball, not only when coaches are watching. Again information is king.
This weekend a kid and their parents can gain a edge in so many ways. I personally will be doing this camp for one reason…for kids and parents. I am feed up of kids and parents making mistakes, listening to people who don't understand the recruiting process or training process. I can count on my and the number of people who understand both..yet those lacking information give the most advice. This weekend your going to get REAL INFOMATION you can put to use.
Now I want to be frank, if you miss this event that's is on you. But do me a favor don't ell me your trying to do what best for your kid. Don't tell me it's about money, because you have my e mail address.  People are charging thousands of dollars for this information. There agenda is different than mind. I am tired of people coming to me in August asking for help, people I never spoke to in 3 years. Stop with the political nonsense and swallow you ego. Because this stuff is important and it's a real opportunity. 
As kids will hear me say this weekend. You must be willing to let people more knowledgeable than you.. lead you. I am going to lead kids and parents this weekend. I am going to show you the way  but you must listen. This event has been too long in the coming. I am at fault for not stepping up my game. Because once again you have kids not developing and being told they are…you have underclassmen way behind in the recruiting process and not know it…you have seniors  NOT Committed  with ZERO IDEA as what to do right now or how to prepare. You have kids who are attending D1 schools and clueless as what to do to get ready….I'm going to help you this weekend.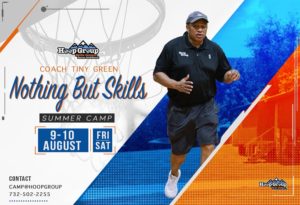 Here is what I am going to tell you. The NBS college coaching tree has no match. We have developed more D1 college coaches than everyone else combined by two. We have far and away the most D1 players it's not wroth a discussion. Just look at this year in the summer alone. Why have we been able to do this? One word "TRUTH" it's what's separates NBS from everyone else. We don't  brag about which players have come though the program.  We don't care what others say, they don't retweet our events( go look, you can't find a NBS retweet any where regarding a event.) yet we support everyone. Because we are more knowledgeable about the process. Call it bragging if you like. Call it bragging, I have coached at the D1…D2..D3 level and been to the tournament at all three levels and had a player drafted into the NBA from all three levels. I like to say it because I am so great…. but real reason is simple, I just learned long ago information is king and with information comes Power and control of your future….GOOD LUCK AND HOPE EVERY SINGLE PERSON SHOWS UP THIS WEEKEND.
This is the link to register for NBS this weekend….PARENTS YOU ARE WELCOME TO LISTEN TO THE  lectures and take notes
https://store.hoopgroup.com/events/2019-skills:-2019-girls-nbs-weekend
MONDAY…BALL HANDLING SHOOTING CAMP