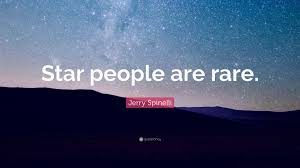 We live in a time when sports has taken on a life of its own at times. We live in a time where great talents in sports are treated like gods at times. Many times this treatment starts at a early age. Many times there players are allowed to follow a different set of rules than everyone else. Their parents often believe the rules should be different for these rare talents. These players often grow up selfish and they feel like they deserve special privilege. They want the spotlight and their parents are not willing to share that spotlight. But in the last 2 months I've come to understand not all great talents  follow this path.
I met Scottie Lewis 3 years ago at Hoop Group. He didn't seem any different than any other kid in the gym. Then two years later while training the Ranney girls basketball team, a young tall kid walked to me and said "hi Coach Tiny". I thought it was strange because I really didn't know him. He was polite and asked if I needed help training the girls. I said "no" and thanked him. It was later I was told his name was Scottie Lewis. I was told he was a superstar and he was going to be the best player in New Jersey. Well first all, he was at Ranney…thats not exactly St Anthony's and next I hear this nonsense just about everyday. I gave little thought to Scottie Lewis, I rarely follow shore boys basketball. 
Two years ago I watched Kylee Watson play for the Shoreshots 6th grade basketball team. Everyone was talking about this mega talented player. I have seen so many great female players that it takes a lot to impress me. When I meet Kylee Watson, one thing did jumped out at me. Her parents were both star athletes in their own right. Her father played in the NFL and the her mother went to the U of Delaware. Nice genes, if you can get them… I thought. I was also impressed that Kylee Watson drove 90 min to practice most days. I remember her parents seemed not very interested in watching her practice. I also remember they wanted no special treatment for their daughter. I also remember asking Tracey Sabino, why in the world would anyone drive this far for AAU. It was clear these were people who had no interest in living though their daughter. Kylee Watson would leave the shore-shots when she found a team closer to her home. But what was most interesting is when she left the team, the coaches and players were disappointed, not because of losing a great player. But rather because they all loved her and considered her a friend. Nobody changes AAU teams without drama…EXCEPT THE WATSON FAMILY.
I walked into camp one day this summer and saw this tall kid teaching kids how to shoot. I said "who is that" and somebody said "Scottie Lewis". I said and who is Scottie Lewis and two girls from SJV laughed, because I did not know Scottie Lewis. Later Mike Rice the head coach of team Rio, his AAU team showed up. He told me Scottie Lewis was one of the best players in the country. That day Scottie Lewis, hung around all day in the gym. He laughed and joked with the kids. He picked little kids up and carried them on his back. He played knock out and dribble tag. He put on a dunk show for the kids, that was if you don't mine me saying was insane. He was the life of the camp. He went to far tho, when dunked over me, when I wasn't watching…LOL. When I started yelling at the kids, he came up to me and put his arm around me and said "Coach relax they  are going to get every thing you want done, don't worry" I couldn't do anything but laugh. The young man is only a sophomore in high school. Then when Eligh Allen was doing full court dribbling drills, he jumped in and then picked Coach Allen's brain. It was clear this kid was down right coach-able.  Scottie Lewis showed up for camp every day. When he asked  if could he jump in and play in the games, I was really worried. The thought of some kid slipping under him was going though my mind. He said coach "don't worry, I got this". The kids were in heaven and the funny part about the entire thing….so was Scottie Lewis. I did forget to leave out one important part of this story, Scottie Lewis was never hired by me. He just showed up everyday  from 9-2.30 and worked….SCOTTIE LEWIS IS JUST DIFFERENT THAN MOST KIDS.
The first time I saw Kylee Watson after she left the Shoreshots was at Academic Elite. Seeing all her ex -teammates running up to her and smiling was what I hope for all kids. She had grown, got stronger and her skills sets were improved. She was unstoppable against high school players 3 and 4 years older. I couldn't believe what I was watching. But what was more impressive that day, was this. Sometimes when a player is great at a young age. They only hear the nice things about their game. The coaches watch the tone of voice they use toward them, out of fear of upsetting these stars. I grabbed Kylee Watson and I told her she needed to play against bigger, stronger players and I also had some criticism of her game. I also told her that she would always get the loins share of the credit for her teams wins and success and with that she needs to held to a higher standard. She looked at me and smiled and said 'THANK YOU TINY".   Kylee Watson showed me right there that she is special and its not because of basketball. But more do to her attitude, because her attitude and respect for coaches and teammates is equal to her amazing talent...
The day before the last day of camp, I was upstairs talking to a few coaches. When Scottie Lewis, the very same Scottie Lewis I called Scottie Reynolds on twitter walked in the office. He said "Coach Green I can't be here tomorrow because I have a dunk contest on ESPN tomorrow". I didn't have the heart to say Scottie I never hired you…LOL. He asked me If I would be watching, I said 100%. Then he shook my hand and said I had fun. I said Scottie how am I going to get your check to you for working. He said "no coach, you don"t have to pay me". I said your nuts, you getting paid. But when I left and came back Scottie pulled a fast one and left. I called Mike Rice and told him Scottie Worked the entire week and we need to pay him. Mike Rice said no problem and got Scottie Lewis back to camp Friday morning. I told him he could get paid and leave. But he just keep hanging around and hanging around. Finally I said, Scottie you have to leave! The kids all gave him a standing ovation. They realized this was a young man not living in his own world. They realized that Scottie Lewis is not impressed with all the attention he gets. He is somebody that flat out understands he is more than a great basketball player….AND EVERY SINGLE PERSON KNEW THAT AND LOVED THAT ABOUT HIM ALL WEEK…by the way they stole the Dunk contest from him…I watched!
Kylee Watson came to NBS last weekend. I had not seen Miss Watson in months, so when she walked into the gym, the first thing I thought was, is there A MODELING CONTEST. Because she is drop dead beautiful, who seems to have a special glow around her. There is something about the great ones, the way they walk, talk and smile. When her mother walked in after a 90 min ride. They walked to the table to sign in. They didn't skip the line. They didn't ask for a special discount, she asked how much do we owe and can she go in? This my friends is why Kylee Watson is different. He mom spent most of the day talking to other parents outside the gym. When I finally I saw her, I said your daughter is the best I've ever seen. She laughed and said "then why not come down and you coach her"….I laughed, because right there I knew Kylee was just like any other 14 year old at home. Her mother is her high school coach and I bet basketball is not the center of most of their conversations. Kylee Watson is something I have never seen before, she the most talented player these eyes has ever seen ….PERIOD. But when you tell her, how good she is …she blushes. When you reveal your respect for her game… she just smiles in a awkward way. She tires to blend in with the other girls. She gives high fives to her opponent Christina DiCindio in drills. She thanks you for every word or positive thing you do. She has zero interest in star treatment. She smiles and talks to almost everyone in the gym and she does it with ease. What is Kylee Watson?  A mega star PERSON.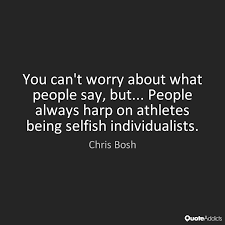 I have too relatives who play professional sports these days, they make millions of dollars.  They were lucky their parents did not believe in special treatment. I have seen kids who had too much given to them, too early. In the case of Scottie Lewis and Kylee Watson they don't have to worry about that…because they give more than take. It would be very easy for them to take advantage of their status. But they are kids who have been given a gift from their parents….that gift is called being HUMBLE. These two are role models for all players on how to behave ..STAR OR NO STAR. Being a star doesn't mean being a jerk. It doesn't mean asking always and never giving. It doesn't mean being on your own time table. It means allowing teammates to have the spotlight without being jealous or petty. Even when you know there will be haters every step of the way!
I hope when both of these young people choose a college, they remember what I'm about to say. Choose a school with kids just like yourself, be around nice, kind people. Pick a school where the kids what to see other people smile. Pick  a school where the parents of the kids have their own lives. Pick a school where the only promise they make is to be fair and good to you….why do I give this advice? Because these are all the qualities both Kylee Watson and Scottie Lewis bring to any environment they are in. THIS IS TRULY WHAT MAKES BOTH OF THEM GREAT….I wish them both GOD SPEED!