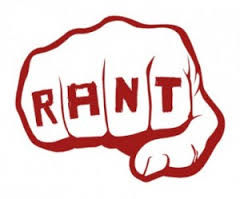 I have a little rant today and SJV fans don't get upset, because I think you will agree.  I was looking at schedules for this up coming season for my up coming SHORE CONFERENCE PREVIEW BLOG; when I came across something that made my jaw drop. The USA TODAY 2016-17 TOP 25 (http://usatodayhss.com/2016/meet-the-2016-17-super-25-preseason-girls-basketball-teams). I read the list and I had to chuckle, because somebody was really wrong. The USA TODAY listed SJV as the 12th ranked team in the country. This makes 100% sense to just about everyone, because of the long time success of the program. There is no surprise here also because, If Kelly Campbell and Kellie Crouch don't get hurt last year….SJV might be the defending National Champs. The only game Coach Karpell's legendary  team lost last year was in OT in Florida without the two guards now playing D1. So all this is expected, it's old hat for SJV. So you may be asking, what am I RANTING about today? The answer is this, how can SJV be ranked in the TOP 25 in the country and St. Rose and Manasquan not be?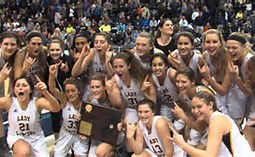 Now look to be fair when picking a Top 25 from across the country or even a state. The job is near impossible, I get this. I will pick my official  Pre Season Shore Top 10 in two weeks. That's easy because I see these teams and kids a number of times all year, it's a small area to cover. But when covering the country all you can really do is go on reputation of programs, get a snap shot of a team play and compare scores. Not exactly the best way to pick the best teams. I doubt USA TODAY is spending thousands of dollars flying across the country to see high school games. But in this case they made a bad decision that could have easily been fixed with just a tiny bit of research. You see SJV will not even start the year as the best team in there own State or Conference. In fact the highest they will be ranked to start the year in the Shore is #3 or #4 in my poll. My guess is in every other poll it will be the same.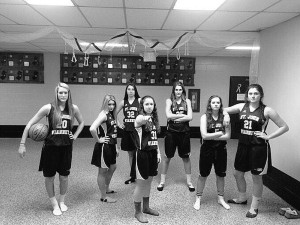 St. Rose and Manasquan on paper are better teams to start the season. Last year, both took SJV to the bitter end in games. St. Rose did not lose a player from last years team and their bench is even better this year. Manasquan who lost in OT to SJV in the state final loses nobody and adds the #16 rated wing player in the 2019 class Lola Mullaney and get Victoria Galvan back. Now maybe that is too much detail for USA TODAY  about a high school team. But folks SJV lost all 5 seniors and 4 starters from a year ago. Now USA TODAY should know at least that. I would think that they would ask, how many returning players a team has back in a new season.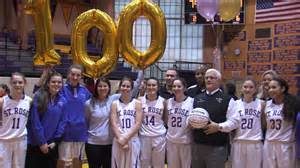 But what really got me going was this, how in the world is St. Rose not ranked. They won the battle of Maryland one of the best summer high school tournaments in the country, USA TODAY should know this. They have 7 kids committed to D1 schools right now. I will bet you, there is not another school in the country that can say that. They also were ranked two years ago with many of the very same players on the roster still. Now I would expect USA Today to know a little of this. I believed that St. Rose would start the year in the Top 5 in the country to start the season. I was shocked when they did not appear anywhere in the Top 25.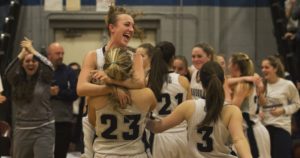 Manasquan not being ranked is even more strange because of all the success they have had in recent years. They too were ranked two years ago and have almost the entire crew back with the exception of Marina Mabrey. But they added Faith Masonious to the roster. Now again I don't expect USA TODAY to know about Lola Mullaney joining the team . But Manasquan is clearly a team, I would ask about before making my list and adding other New jersey school before them. How they are not ranked is wrong.
Now my guess is that USA TODAY spoke to somebody from the east coast who knows very little about the Shore Conference. I can assure you that Ossining  who was ranked #7 in the poll could educate those without knowledge. Ossining high has come to New Jersey the past two years ranked in the Top 25 and is 1-1 in those games. They have a mega coach and program. But I can tell you if they were in the Shore Conference, on paper they would be picked #5 and I have seen them, when they had much better teams in the past. No disrespect to a great program. I am just making my point for the ST. ROSE AND MANASQUAN.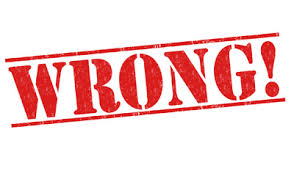 Nationally ranking and state ranking are hard. I know for example when it comes to State Ranking, the Star Ledger tries and does a great job of sharing the wealth. I like it, the Shore gets its 7 teams every year in the Top 20. I know and everyone else knows it could possible be more. But I like other teams getting a little love. I feel the same way about the National Rankings…share the wealth. But you can't have the 3rd or 4th best team in its own conference ranked above teams, who on paper are better to start the year. The good news is the game on played on the court….so only time will tell, but for now USA TODAY got it WRONG THIS TIME! either all 3 should be ranked or one or both of the other two….that's my two cents….
UPDATE:
CORE SKILLS KICKS OFF FOR ALL GRADES TONIGHT..5PM- 6..3OPM…you can sign up at the door.
THE BLACK FRIDAY CLINIC IS 9AM-2PM….Their is early drop available at no charge. Same for pick up.
IMPORTANT NBS TIME CHANGE
NBS THIS WEEKEND IS 10-12 …ALL SESSIONS