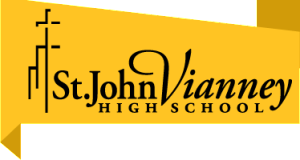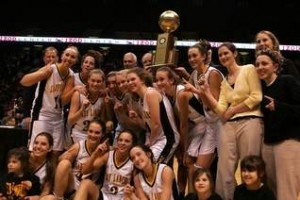 When a group of players who dominated the world of AAU decided to attend SJV it opened a lot of eyes. Jackie Kates, Missy Repoli, Arron Zimmerman and Katie Reilly all played for the Chambers/Kates Central Jersey Hawks. They won everything on the AAU level. They did it playing against seniors when they were 8th graders. They didn't beat bad senior teams and brag about playing up. They beat great senior AAU teams loaded with D1 players and didn't brag because they expected to win.  They were for my money the most prepared group of players to ever enter a Shore school at the same time. Eric Kates and Beth Chambers taught them every aspect of the game from A-Z. They understood defense, offense, transition and most importantly clock and situation. They were all highly skilled and had been in wars as they only faced the best competition on the AAU circuit. They brought all of this with them to SJV and of course their winning ways. Now they are all getting ready for new challenges in life!
If there was ever a fearsome foursome to enter the shore conference, this was it. When they arrived, SJV had hit hard times. No longer were they a powerhouse or the measuring stick of girls basketball in the state along with the likes of RBC and Shabazz. They had been reduced to just another solid team in the shore and the state. So when 2nd year coach Dawn Karpell, received the good news that she would be getting this group she had to know SJV had a chance to bring back the glory days.  What she didn't know was the  lasting impact this group would have from day one on her and the Shore Conference.
In the first game the SJV fearsome foursome appeared in, it was against RFH, who were coming off a TOC semi -final appearance. RFH was led by two future D1 players in Kate Miller and Candice Green. But it was SJV and 4 young up starts who stole the show. SJV with the help of the fearsome foursome babies defeated the powerhouse RFH team and it started a run like we have never seen before. The Four won 113 games and lost only 13 games over 4 years. They won the New Jersey Parochial Class A state champions four straight years (2008-11) … Also won New Jersey Tournament of Champions in 2009 and runner-up in 2010. The only title that eluded them was the SCT and that's because they ran into a Neptune team that would have 3 future BSC players on there roster and arguably the best team in shore history. But what made this group's run so amazing is they did it against the very best competition. While the shore conference is still the standard in girls basketball. We cannot compare the teams and talent of the era this group played in.  Not only where the teams much better but the talent during this time was unmatched.  Just about every team had a true superstar. We are talking about teams who had multiple D1 players and had no chance of winning a SCT and a even harder time staying ranked.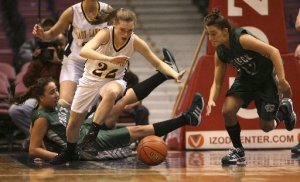 Repoli continued making shots!
This was a different shore and time. But despite all this, these four players dominated. They not only took on the best in New Jersey. They played and beat Christ the King, when Christ the King was CTK. They played the now college player of the year Brianna Stewart on a neutral court and beat her nationally ranked Cicero team. They were the only team able to stand up to Shabazz when Shabazz was Shabazz.
What separated this group from any group in my time were many things. First there has never been a more competitive group to enter the shore. This team played hard and with fire every night. Not just in games, but in training sessions, practices and in pick up games. They loved getting in the gym. This group of players went after everyone and taking prisoners was never a option. There were also a group that refused to lose, they honestly believe they would win every game, regardless of the situation. The famous flip (http://hoopgroup.com/headquarters-blog/girls-basketball/the-flip-helps-leads-sjv-to-victory/  )game against RFH was just one of many examples of this groups desire to win. So often you hear the words "heart of a lion" in the case of the this group, it wasn't just words… it was real. No group has ever dominated AAU and High School basketball at the same time the way these four did.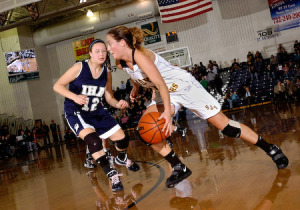 Not much changed for O'Reilly at Lehigh!
I always felt even as 6th graders this  fearsome four, were high achievers. They had parents who demanded their best without interfering…those days are long gone. So its no surprise that all four went to high academic schools. U-Penn, Lehigh, Colgate and American University. These are the cream of crop schools when you combine basketball and education. These schools all play in the TWO BEST Academic D1 Conferences in America, THE IVY LEAGUE AND THE PATRIOT CONFERENCE.  Yes there were Big East Schools that recruited some of them. But it was never a real issue, because they were all true student athletes, who walked though the front door of some of the best schools in American. This year they are walking out the same door…but now set up for life. Some will continue with there basketball careers and others will start that journey in the so called real world….with a huge ADVANTANGE!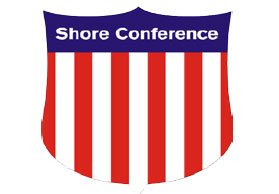 THE FEARSOME FOURSOME-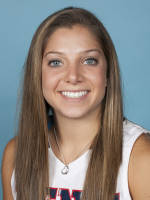 JACKIE KATES was the Hoop Group player of the year her senior season. She was First Team All everything. She was a MacDonald's honorable All American. She still remains the gold standard for all point guards. Kates did it all, she made her teammates better and was the ultimate floor leader. No point guard has EVER had the effect on both sides of the ball as Jackie Kates. She attended U-Penn and played as freshman, where she lead them in assists and steals. She was 2nd in Free Throw Pct and 4th in scoring. She started the last 15 games of the season. Shockingly, she decided to give up basketball after her freshman year. She found that college life was something she wanted to experience as a student only. She did reemerge in the World Maccabi games to represent the USA and of course won a gold medal!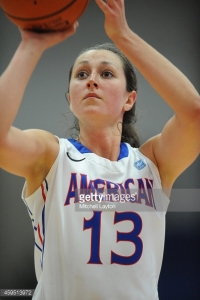 Arron Zimmerman went on to attend The American University. She was probably the least regarded of the fearsome foursome, coming out of High School. She never made First Team All Shore or for that matter got much credit for anything. But of All the players from that senior class it was Zimmerman who had the best college career. She scored 1000 points, she was All Patriot her junior and senior year and this year played in the NCAA  tournament. Like Kates she also represented the Gold Medal winning USA in the Maccabi games. Zimmerman who was on the Academic Honor Roll 4 years in a row, will start her professional basketball career this year.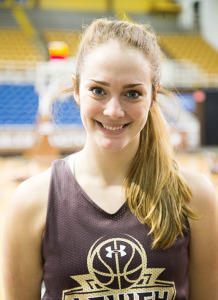 Katie O' Reilly attended Lehigh University, where she scored a 1000 points and was there 2nd leading scorer as junior and senior. She was a 6th man early in her high school career only to become according to MSG the 6th best player in there state ranking of the Top 100 players. O' Reilly scored over a 1000 points in high school and was the MVP of the TOC. Known for her toughness and insane athleticism, O' Reilly went on to become a member of both the ALL PATRIOT TEAM AND THE ALL ACADEMIC TEAM.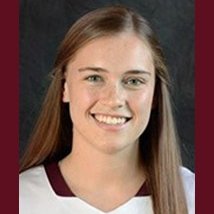 Missy Repoli attended Colgate University. She scored over a 1000 points at SJV and is one of the best three point shooters in shore history. Along with Jackie Kates formed what many believe is one of the best backcourts in Shore history. She was a All Shore player 4 years running. But what she will be forever known for is her timely shooting, as no one hit more big shots in her time. Repoli is one of the All Time three point shooting Leaders Colgate history. She was named to the Patriot all Rookie Team her freshman year. She averaged double figures as a senior this past season. She spent the off season working on wall street. Repoli has to considered one of the best big game players in shore history!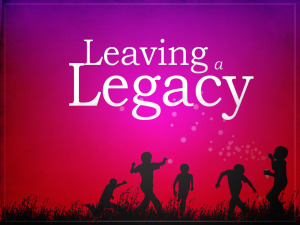 THE LEGACY OF THIS GROUP  is unmatched. For some reason God decided to make 4 girls and give them striking BEAUTY and BRAINS while making them BALLERS...the triple "B" effect. They were all work horses in the gym. There was never a doubt they would have great college careers as well. Unlike many seniors they went to college in great shape, and prepared to play against D1 talent. It's a lesson some kids would be wise to follow.
I will  never forget all these players attending academic Elite the first year. I remember Jackie Kates coming up to me and saying "don't say anything but I'm going to U-Penn but I want to help you make this happen". She and her teammates gave the event the creditability it needed to be a success. Today academic elite is one of the best events each year for kids to get exposure, it has expanded and now has 3 sessions. These four are part of that reason its become a must event in in July…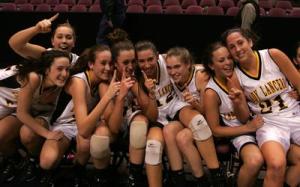 It was this group that made SJV a hot spot for other young stars again. Two of the players Jackie Kates and Arron Zimmerman were Jewish and this no question gave the signal its ok to attend SJV regardless. This group made it cool to be a Lancer again. The Shore and state is far better having a great SJV program. These four made that possible. They also made Dawn Karpell and Beth Chambers household names.
The biggest thing this group did was give the Shore a huge profile, which so many kids are still benefiting from this day. College coaches now flock to the shore in record numbers. They energized not only the shore with there pressing, running gun style, but the entire state. They made girls basketball fun and exciting for EVERYONE. While the shore has always been thought of as great basketball. These ladies took it too a new level. It was an event when they showed up in your gym. They made Shore basketball a household name, that only gets better in large parts thanks to them, every year. This group many never be matched again with all they brought to the table….and will never be forgotten!
Follow on Twitter @coachtinygreen