Sophia Sabino has had a lot of role models along the way. She has witnessed the good, bad and ugly. But one thing is clear. Her Sabino Family are a tight knit group. The sisters are all close and their brother squally has been their biggest cheerleader. But when you talk about the Sabino family it all starts with Tracey and Pat Sabino. It's these two who have showed their kids what dreams can become…a REALITY. It's these two who have supported Sophia and her sisters along the way. They have guided all their daughters threw their academic and athletic careers. With love and strength from heavens above.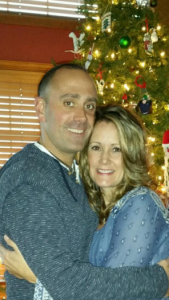 Sophia Sabino has seen it all over the years. She has seen the mistakes along the way and she has seen what works. That's because she has watched her sisters though the good times and the bad time. Sam Sabino is the senior captain at St. Francis Pa and Sydney Sabino is a junior at Patriot school Lafayette University. Sophia could not have had 2 better role models along the way. Both Sam and Sydney were gym rats who worked themselves daily to make their dreams come true. Sophia has taken something from both her sisters. She took Sam's toughness and Sydney dedication and then added her raw ability. It has produced another Sabino going to play Division One basketball.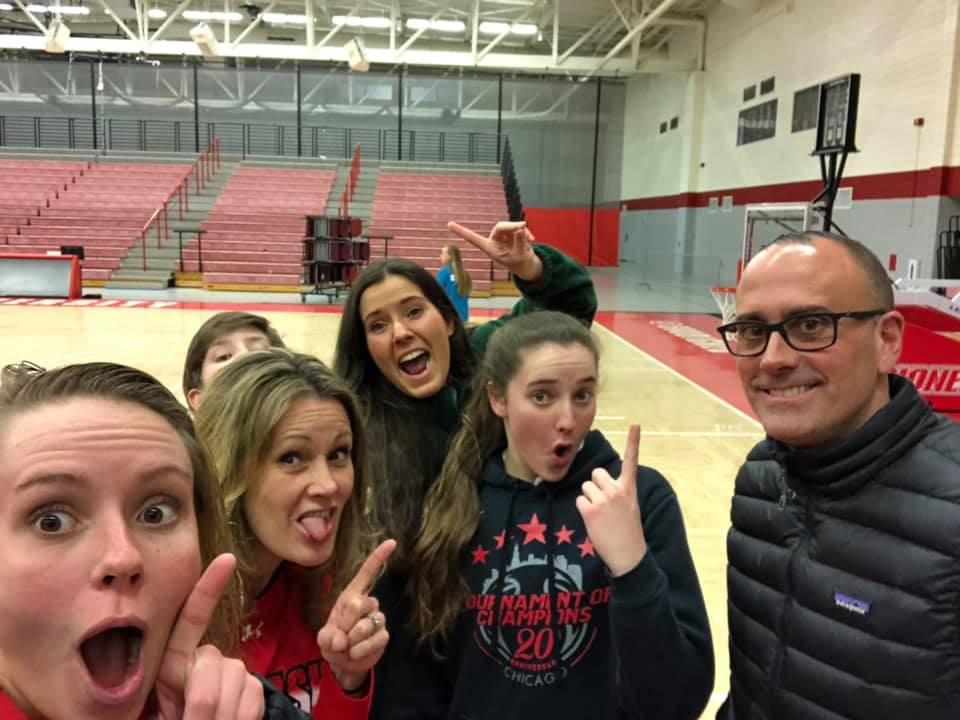 ,Sophia has watched her sisters grow into DVISION ONE basketball players, every step of the way. She has been around basketball her entire life. It's because her mother Tracey played basketball at Monmouth and coached her when she was diapers. She taught Sophia how to work hard and more importantly taught her how to think the game. Her father Pat, I believe gave something every kid needs…a true belief in his daughter. He convinced her that she could be better than both her older sisters. Sophia's support system has been the key to her success. Because along the way she has made every right decision. That's because her family used AND learned lessons from the past to benefit Sophia.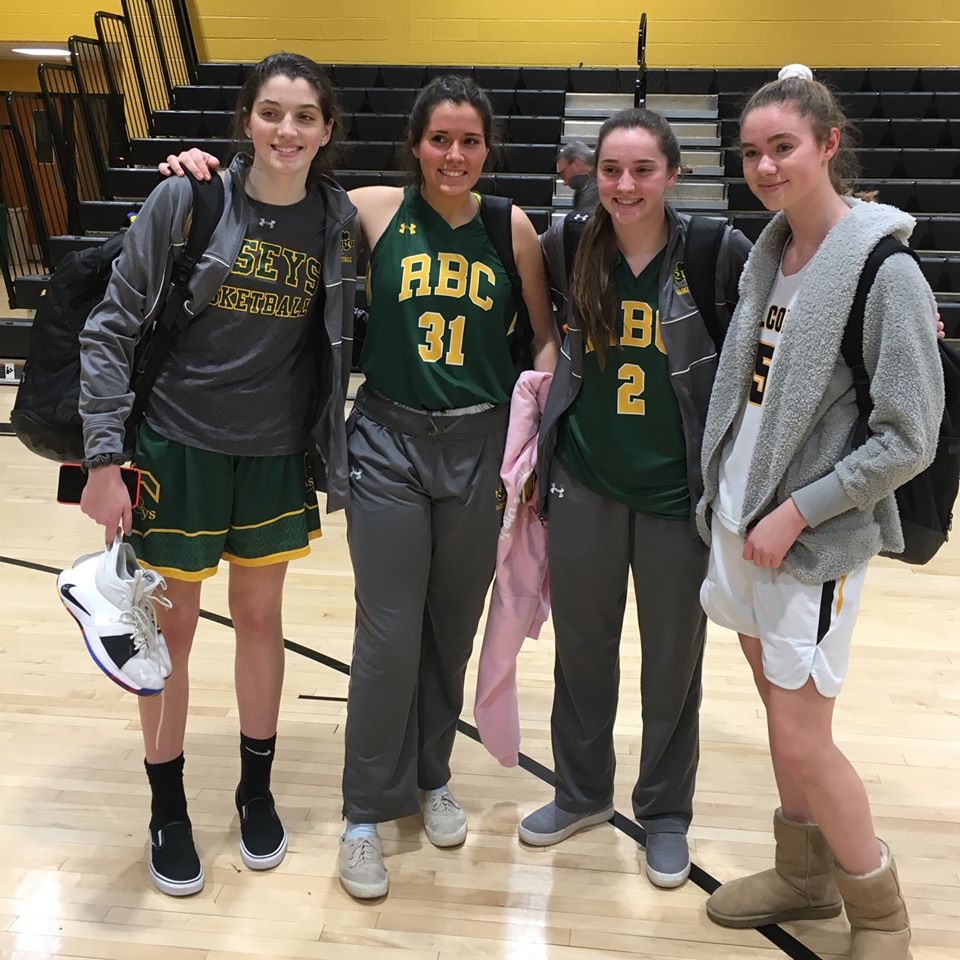 When Sophia Sabino decided to attend RBC it was brilliant move by her parents. They wanted her to mature and be around talented players who could help her navigate threw the ups and downs of high school basketball. They knew Joe Montano was a task master and they knew that's what there daughter needed. They knew the Sabino family needed a new start and RBC was the perfect place. Joe Montano is a mentor to his players both on and off the court. He has guided Sophia in everyway and basketball has been the least important part of his teachings. Joe Montano's patience last season was shocking to anyone who watched his team last year. These are the things that the Sabino family knew Sophia needed. She needed discipline but fairness. She needed support without enabling. Joe Montano runs what many believe is the best basketball program in the state. Because what RBC and Joe Montano does, goes way beyond basketball. God has blessed Sophia with Joe Montano but it was her parents who had the wisdom to send her to RBC. It was risky but smart and now has paid off nicely.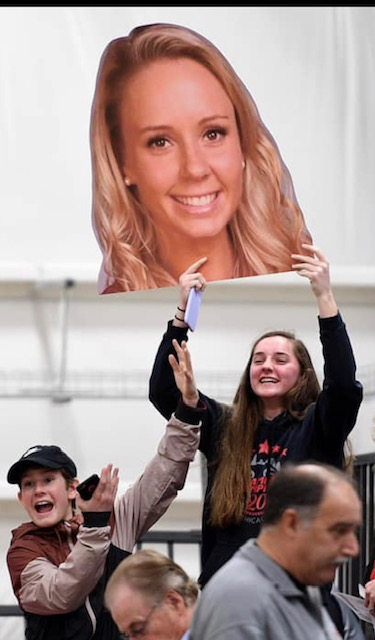 Sophia Sabino has had to live with a last name that made her target. Her mother has built the most powerful basketball organization in the state maybe. The ShoreShots are the roman empire of AAU in area. But with that comes jealously and the Sabino family knows this. They family also knows my relationship with them makes them a even bigger target. They know it means people throwing darts and saying untruths. They get blamed for every negative or positive them that I say. It goes with the territory when your kids are so successful. But my relationships give the hater extra darts to throw. But the fact of the matter is, me and the Sabino's are always going to tight and friends forever. It's just the way it is and the kids and parents have to live with this and in so many ways it can cause pain. But just like when Sandy separated the family for year. Sabino's find a way to fight though the pain and bad times. It's a family of warriors and now they are being reward again…for the hard work and sacrifices they make for each other and those around them.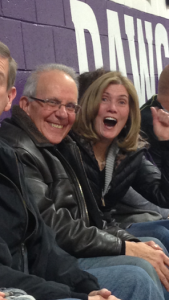 The Sabino family has been on a journey. They have one daughter left in Shae who has been a late developer. But like all their daughters the parents have stayed behind her and believed in when most have stopped believing. Its the Sabino way, your grind and keep working. It the only thing they know. Shae is going to have a great season this year. She will because like all the Sabino girls. She has worked herself to the bone. If there is one thing nobody can ever question its the work ethic of the Sabino girls. The family has made it almost a given that they will work hard. How else can you explain the success of the family.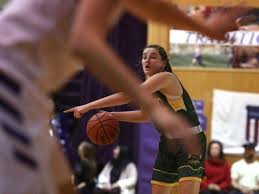 Over the years I have been hard on Sophia, I had made her life a nightmare at times. She has heard it all over the year. She has been told she doesn't work hard enough or not getting better. She has heard me complain she is not in the gym enough. Though all these outburst by me, not once have her parents ever complained about my craziness. They have allowed all their daughters to coached hard. They have trusted me to guide them though the years…even when I was wrong or said the wrong words. Then have been willing to let there children grow. They have allowed them to feel the heat.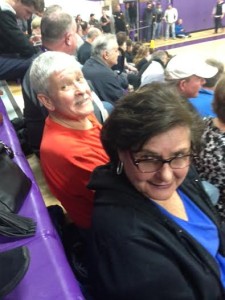 I know the entire Sabino family. I know Sophia's Grandparents, Uncle's and Aunts. They are always supportive of Sophia. It's been a journey for the entire family to watch Sophia get to this point. Sophia Sabino is beyond speical as a basketball player. I honestly believe she is the best point guard in the state of New Jersey. Well the best one these eyes have seen. When you list all the great point guards in the Shore one day her name will be on the list. What crazy, is that Sophia still has two full years of high school basketball left. Those two years are going to be a fun time for the Sabino family. Then it will be off to college and once again the entire family will share in another Sabino's Journey…because Sabino's never turn their back or give up on Sabino's….GOD IS GOOD…SO VERY GOOD!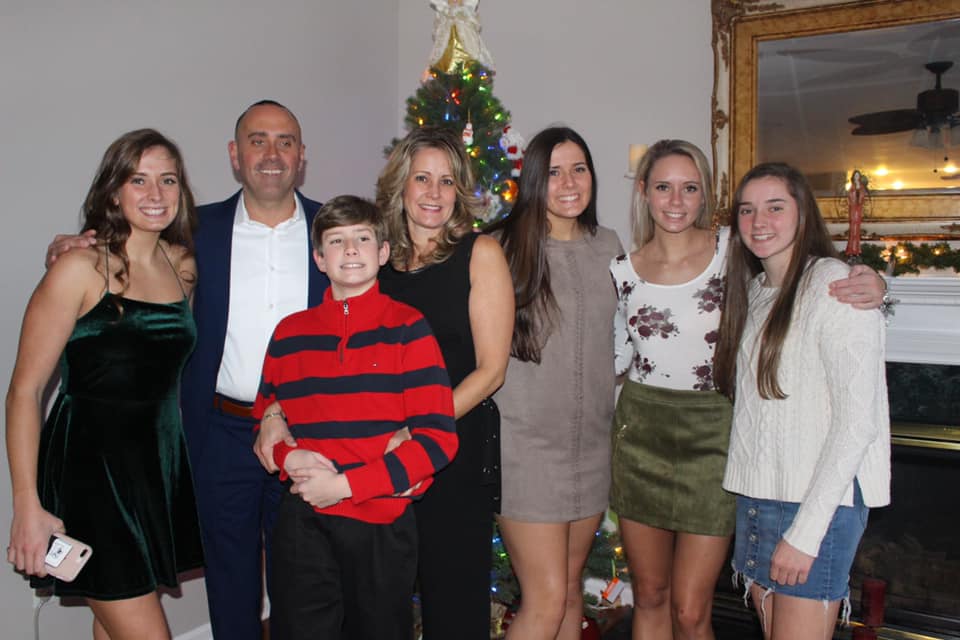 I leave you with a quote by a college coach on Wednesday… "I wish Sophia well, her parents have been able to fight off a lot of tough times and some people have given them a lot of crap for no other reason than them being a basketball family" I agree 100% with that but that's why this story is all the more sweeter… CONGRATS TO THE SABINO FAMILY…. ONE MORE LEFT!