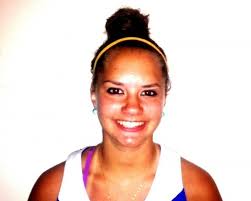 Last week a college coach asked me about Kellie Crouch of SJV. She first wanted to know what type of kid Kellie was; I told her one of the best. But then the coach asked me something that to be honest made me chuckle. She asked if Kelly Crouch was a gym rat. My answer was simple, she is one of the biggest gym rats in the history of the shore Conference. I told her a story how when Kelly was in 2nd grade, she did a outdoor workout in 102 degree temperature with my daughter. I told Kelly that it was way too hot for somebody her age. But even as a 2nd grader she refused to leave the court…folks that is a GYM RAT!
Most people use the term gym rat loosely. I never use that word when talking to college coaches unless the player truly falls into the category. Real Gym Rats show up, complete a full workout and leave early. Fake Gym Rats, survey the gym and see who is there…Real Gym Rats don't care who is in the gym. Real Gym Rats jump in with both feet and understand long term development starts with commitment. Their are few Gym Rats and they are a rare breed. The gym Rat is somebody that never says no to workout. A real Gym Rat never makes excuses and  plays though pain(not a injury). You see real Gym Rats are not politicians, they don't for example skip workouts to save their body for meaningless Fall League games(don't laugh many kids do this). Real Gym Rats get out of their comfort zone and love the pressure of being pushed. The Gym Rat is always asking what part of their game needs improvements. Finally and this is what really separates Real Gym Rats from everyone else…..GYM RATS LOVE TO BE COACHED HARD AND ALWAYS SHOW UP…
"IF WEREN'T A GYM RAT IN HIGH SCHOOL…THERE NOT GOING TO BE ONE IN COLLEGE"
MY EARLY FALL GYM RATS
Kellie Crouch– lives in the gym year round. She drives to hoop group 3 hours round trip during the week, just to get extra work in during the fall. This doesn't count her weekend at NBS and high school workouts. She is a coaches dream
The word Gym Rat is just another way of saying Mabrey
Dara Mabrey– This kid has no limit in her pursuit of improvement. When the weather is good she is outside. When the weather is bad, she will find a gym. I watched her workout on a number of occasions and all I have to say is this…WOW!
Molly Weiss– Watching her soar by kids who were better players than her a year ago is something is to see…If there is a workout anywhere on planet earth Molly Weiss is there. She attends point guard school, core skills and NBS on the weekends. She goes to basketball warehouse. This young lady is a warrior and college coaches remember I told you this…one day she will be a major steal.
Tori Wagner- She is the hardest working post player I know. This is a young lady who not only does her own post workouts. She shows up after school to do guard workouts. She is leader in every sense of the word, but it her work ethic that is setting the example for all young post kids who are paying attention. St. Francis got a steal of seals
Christina Antonakakis– This my friends is the hardest worker I have seen in years. There is no gym safe when she walks in. She give 100% the moment she walks on the floor. We have never seen a freshman with this type of work ethic. Told to improve her shot…she did just that. Told to work on change of speeds she did just that. Why do we love her NO POLITICS…JUST BALL BABY! She is the ultimate GYM RAT!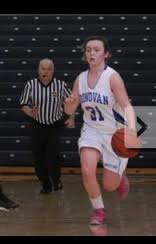 –
Never heard of Borghesi…that's okay because you will soon
Kaiylyn Borghesi- You never heard of her and that's okay, because Gym Rats always seem to fine their way into the spotlight at some point. Coaches when you go watch Mon Don this year, you will notice a player who is in great shape and whose sets are a wonderful thing to watch. Real soon college coaches and fans will take notice of this young gym rat…who lives in the gym
THERE ARE STILL SPOTS AVAILABLE FOR NBS THIS WEEKEND….YOU WILL BE ABLE TO SIGN UP TO 45 PLAYERS FOR THIS SEASON…I WOULD ADVISE YOU ARRIVE EARLY OF GO ONLINE
CORE SKILLS MEETS TUESDAYS AND THURSDAYS AT HOOP GROUP……