Its just a fall league game, so the fact the Ocean Twp lost to RBC by 2 points and 5 points were not put on the score board late in the game does not matter. The fall league is about building chemistry and teams coming together. The fall league let's coaches know what weakness are on the Horizon. Its a chance to see what combination of players play well together. It's also a chance to see what players and teams have gotten better. OCEAN TWP clearly has gotten better and they have the players to prove it… you can call just them the 4 Horse Woman.
There were 19 D1 coaches at the RBC OPEN GYM yesterday. There were just 3 D1 coaches at the Ocean Twp Open Gym. RBC are the media darlings they have Power 5 players and Mcdonald All Americans. Ocean in the past couldn't find 5 players and they eat at Macdonald's. The experts don't brag about the Ocean players. Thry don't talk about rankings and D1 stars. But the OCEAN 4 HORSE WOMAN…ELI CLARK, JANEEN AYYASH, KAYDEN CLARK AND GEMELI BETTON … Don't seem to mind. They may not have the hype of RBC but they certainly got the game.
The fall league basketball season is nothing more than a measuring stick. Nobody really cares much about the scores except for a few parents. That's why Ocean Twp players and coaches didn't complain much when Kayden Clark dropped a bomb and Janeen Ayyash broke a pair of ankles that should have given OCEAN TWP a three point lead instead of a two point lost.. the video don't lie. The 0CEAN 4 HORSE WOMAN got more import fish to fry these days. RBC found out what everyone else will soon learn. Ocean Twp can beat any team in New Jersey on any night not named SJV…. because the 4 HORSE WOMAN ARE RIDING AND RIDING HIGH.
Last year Ocean shocked everyone and finished the year .500 and made it to the State Tournament. This year Ocean Twp is expected to be a Top 10 team in the Shore Conference. They hope to make a run in the SCT and State Tournament and maybe crack the Top 20. That's because as RBC found out Wednesday the 4 HORSE WOMAN are a handful. They play alnost the entire game and never seem to tire. They play earth shattering defense and are all GYM RATS. In a lot of ways the 4 HORSE WOMAN is what RBC hopes to be known for one day.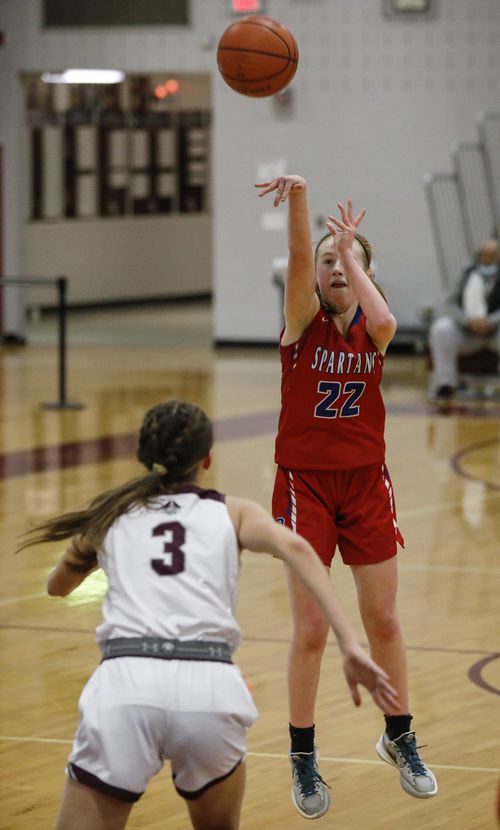 ELI CLARK these days is making a reputationfor treating currently committed D1 guards and those with D1 offers on the tab table, like farm animals. On Wednesday she took a few prized RBC players to ELI'S FARM. They found out its not a pleasant place. Elli Clark put on a point guard lesson for dummies performance. She dropped more times that a snitch, scored a variety of ways at the rim and ran her team like GENRAL PATTON ran his army … to PERFECTION. But she also went into her bag of tricks just for shits and giggles. She bounced balls off players backs to score on out of bounds plays. She shots floaters from BEHIND the backboards and then totally 'D'ed" up a couple of highly prized D1 guards. Eli Clark is the leader of the 4 HORSE WOMAN and her farm is not a bice place to visit these days.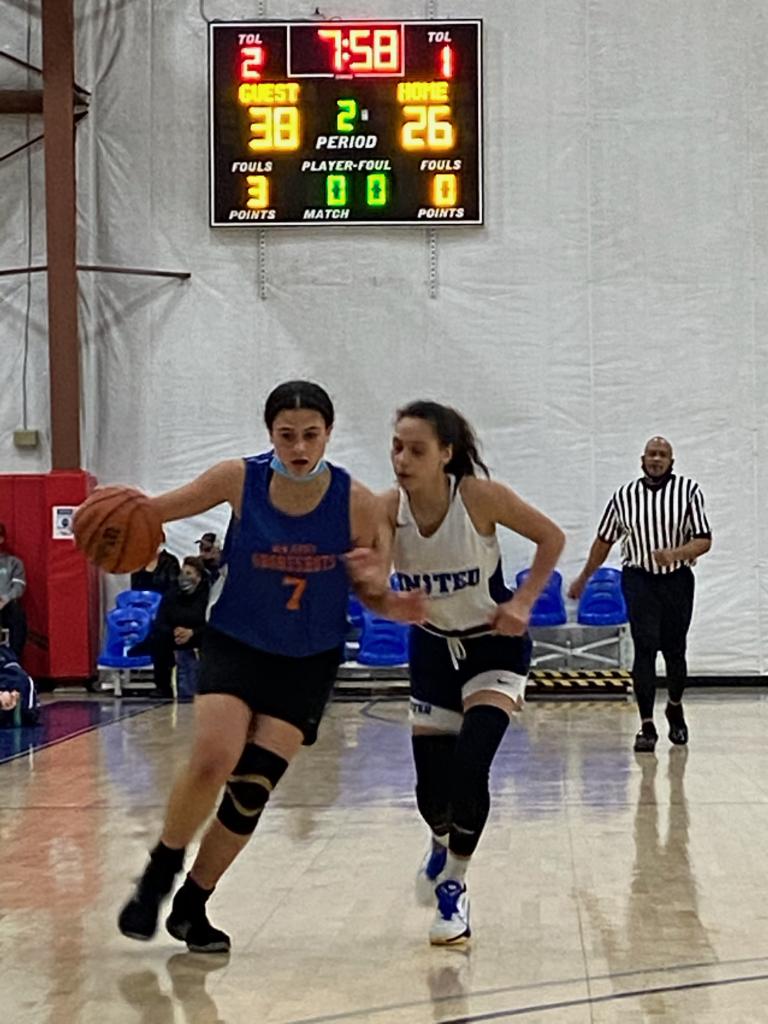 JANEEN AYYASH once attended RBC. She transferred to Ocean last December. Ocean is very happy she did. RBC found out Wednesday they wish she didn't. That's because Janeen Ayyash went to work on anything with green on. She spent the evening breaking ankles like it was a full time job. When she wasn't breaking ankles she was dominating RBC on the glass and in the lane. RBC had no answers for Ayyash. She gave them a full full education on what they would be missing. Like post passing, elite pick and roll, how to perfect back door cuts for layups and of course how to shut down highly rated players. Janeen Ayyash is the 4 HORSE WOMANS NEW SHINNY WEAPON … they turned their new weapon loose on a old friend Wednesday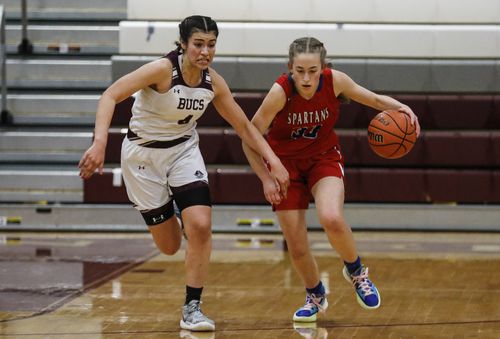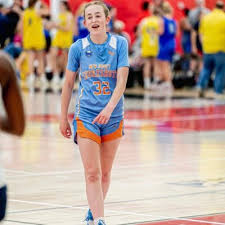 If RBC has lacked a toughness in recent years. Well if then needed a crash course on the topic , they got one Wednesday weather they wanted it or not. RBC ran into the Professor of Toughness in Kayden Clarke. The 1st Team All Freshman guard. Pushed, bullied and harassed the RBC team into submission Wednesday. She was relentless all night. Slapping the ball away on dead balls, not allowing RBC players to shoot meaning shots after the whistle. Kayden Clark was behaving like someone with beef. She drove the lane and scored or got fouled. She made the unselfish extra pass time after time and made RBC pay dearly when they left her open. Kayden Clark in a meaningless summer league game, CHASED RBC INTO THE GATES OF HELL… she is the 4 HORSEMAN'S Relentless warrior that will not give a inch.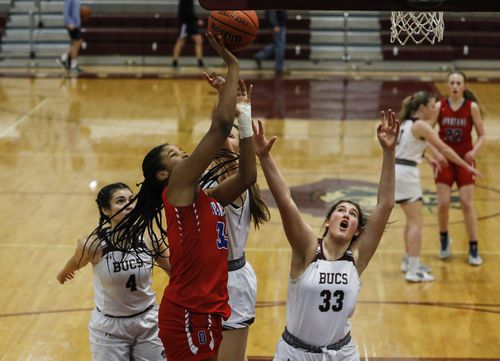 GAMILA BETTON Iis big strong and athletic. RBC found put on Wednesday she is a rebounding machine. She set killer screens in pick and roll. They found out she loves the put back game and doing the dirty work. RBC post players found out she makes life hard. The RBC guards found out she is also a clean up women. She rotated to driving guards as well as any post player. Her teammates know they can trust her. RBC discovered she can make visiting the lane a very bad experience. GAMILA BETTON is the 4 HORSEMAN'S ROCK OF AMOUR!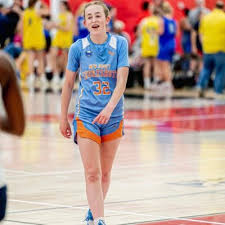 The OCEAN TWP 4 HORSEMAN could be called the Fab 4 . Thats because they are doing unforgettable stuff at Ocean these days. Their smart and are hoping to find a teammate or two to help get them over the top. They know fall league is just that …the fall. But they also know they got something special brewing and they have something that is hard to create for any team…..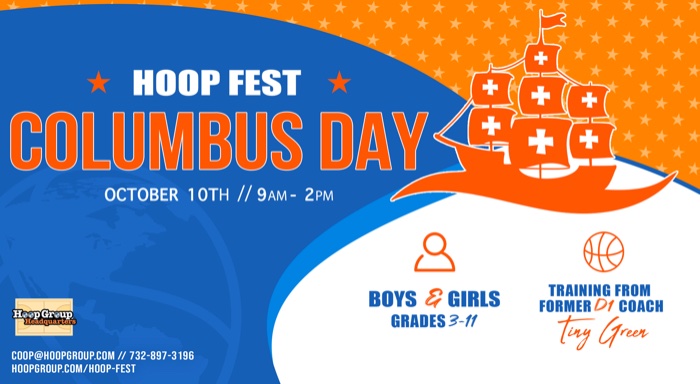 Sign up Her https://store.hoopgroup.com/events/2022-hghq22:-columbus-day-hoopfest