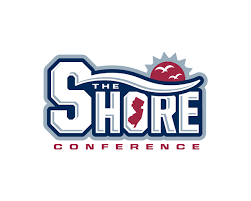 TOMORROW COLLEGE COACHES WHO HUSTLE CAN MAKE THERE REPUTATIONS as recruiters. It will take time and yes work. It will be a long day the might feel like the summer recruiting period. That's because the Shore Conference is HAVING a FULL DAY OF OPEN GYMS…despite the state's many road bocks…SO HERE IS A FULL PREVIEW OF EACH OPEN GYM.
Once again coaches please remember GYM RATS can play a level above there god given ability and always bring added value to your program.
This open gym will be run by former D1 Monmouth Assco Head Coach James Young..They have a three mega gym rats and a 6'1″ scholarship post player.. There 3 Core players are GYM RATS .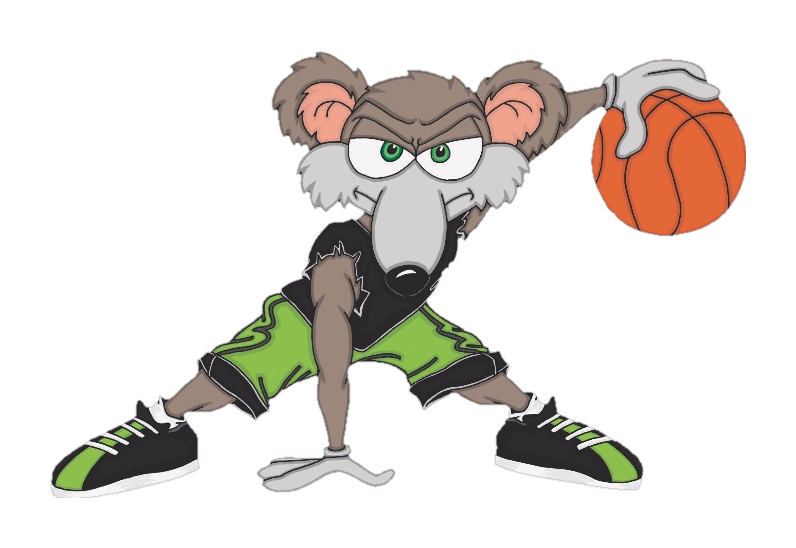 ELI CLARK- 5'7″ COMBO- 2024– She is a future D1 guard currently in the process of visiting D1 schools. She is tough as nails. Loves to play against top level guards. Deadly Shooter to 25ft, elite passer in transition or in the lane. Elite defender…huge improvement in the past three years…ULTIMATE GYM RAT…LOVES THE GAME!….GYM RAT
JANEEN AYYASH- 5'9″- WING-2024- the body is elite. Big strong and athletic. She has major lift on her deadly jumper. Her handle is rock solid. She rebounds and will fill lanes. Knows how to use her body, so finishes at tbe rim. She too is a gym gym. Has received interest from multiple D1 schools. Big time student. No question a must recruit for many….GYM RAT
GAMLA BETTON- 6'1″ – Foward- 2024– The body and leaping ability will jump off the page. She is a D1 talent but D2 National Title Contender type forward. Her strenght and speed are undeniable. Her skills have improved in the past year but she is still a raw talent. She has and will get D1 interest. That's because her size and speed are hard to find. She reminds you of a young ERIKA PORTER at this stage.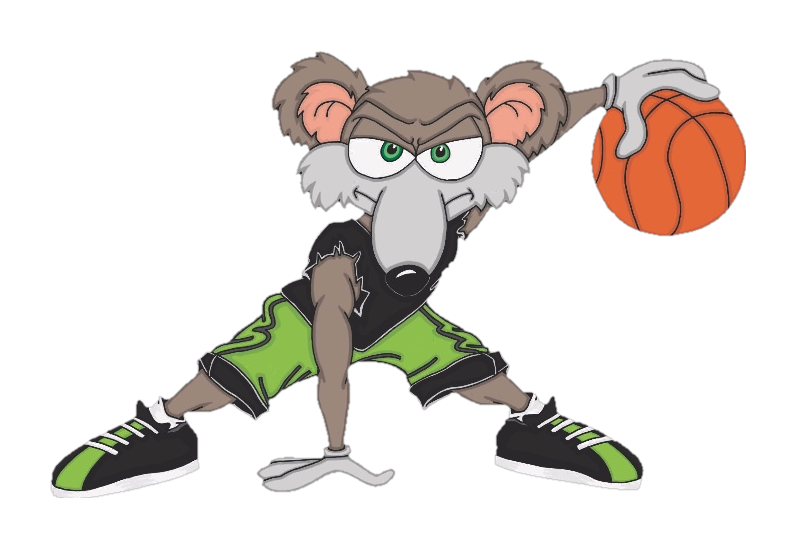 KAYDEN CLARK- 5'6″- Combo-2025– She is warrior and the most physical baby guard in the Shore Conference. This coaches is the true definition of the words competitive nature, she is fearless. She simply rips the heart out of opponents. She guards baseline to baseline and her motor and energy level is endless. Her jumper has a different look but deadly from all spots on the floor. She is a high percentage shooter. Because she LIVES IN THE GYM. This kids loves the game and plays against the best…she was FIRST TEAM ALL FRESHMAN and a future D1 IMPACT PLAYER…GYM RAT
They have two D1 commits in Maggie Cavanugh(UNH) and Rosie SCOGNAMIGLIO BUCKNELL). Then thry are stacked with young talent.. lots of it. There is tons of potential and future D1 players on this roster
MAGGIE CAVANUGH- UNH
ROSIE SCOGNAMIGLIO- BUCKNELL
UNSIGNED
JUILA WHESPHER- 5'5″ -COMBO- 2023– Physical, big strong guard. Grinds on defense and started last year at times. Excellent quicks and wonderful passer. Excellent shot selection choices. Tough to defend offf the bounce because of her strenght and low to the ground presence. She is a future D2/D3 college prospect.. currently a two sport player in high school.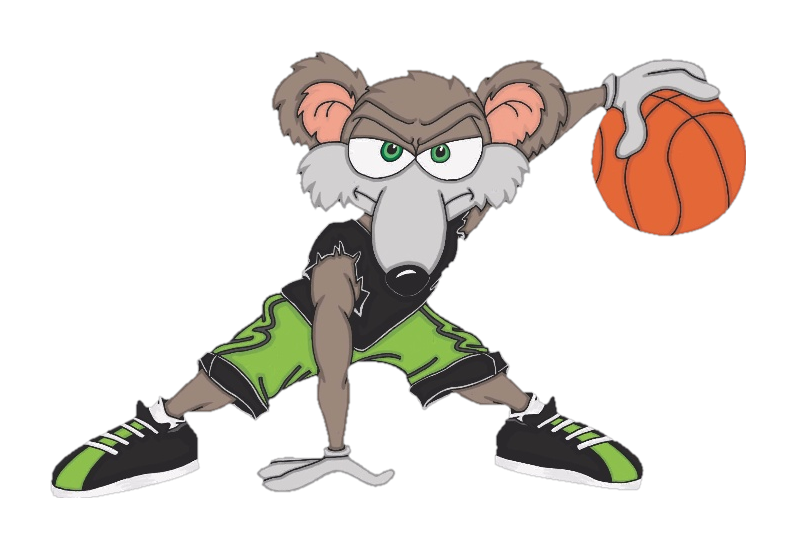 EMILY CAVANUGH- 5'9″- COMBO-2025– She is the most competitive and skilled player on this roster. Her vision and feel for the game is beyond special. She has a deadly handle and the body to get to the rim and finish though contact. She plays with fire and passion. It's what makes her who she is. She has matured greatly in the last year( Bravo to Coach Chambers). The jumper needs a upgrade but more than reliable for now. Last year at times was the best freshman in the Shore Conference. She is without question already a MID MAJOR D1 LOCK…GYM RAT!
CAROLINE CONFORTI- 5'11"- FORWARD-2025 started as a freshman and suffered a hand Injury that shorten her season. She then got hurt in the summer. But when healthy showed real flashes. She was tough, skilled and played hard. Her lack of gym. Time has slowed her development. She played a 2nd sport in tbe winter. She still has a big upside and worth following over the next few years…
LIZZY MITCHELL- 5'7″- WING- 2025- Many believed she should have made the All FRESHMAN TEAM. She is a deadly shooter and had as many as 6 three's in a game last season. She has a wise handle and plays smart. Highly coachable and plays high level AAU(2025 HGSL SHORESHOTS). She is a excellent defender because of the quick feet and strong body. She is an elite soccer player. She is a D1 Shooter with serious range 28ft and talent who has played against high level competition.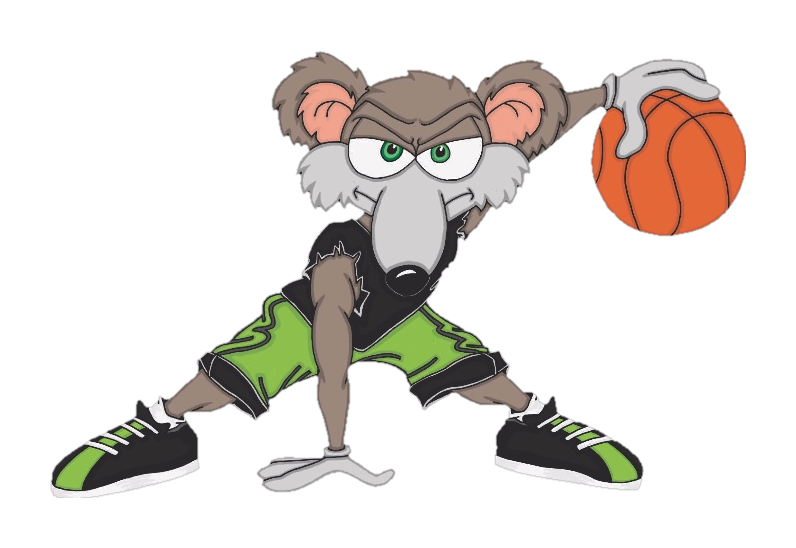 CASSIDY KRUES-5'7″- COMBO- 2025– let's get this out the way. She is a D1 lock. Name the great guard and she has already played and defended them straight up…from national ranked to all state players. She started every game as a freshman and had big nights on both sides of the ball. She is the biggest gym rat in the program since the great KASEY CHAMBERS of SCT CHIP AND U PENN FAME…strong but factual words. She plays her best against tbe highest level of competition. She is easily one of the top 5 2025's in the Shore. She has risen above many who where thought to better than her just a year ago…this is a must see and recruit; future D1 guard..why? She won't stop getting better….GYM RAT
JADA LYNCH- 5'9″- WING- 2026– What is she going to look like in 4 years? How about a possible P5 player with maturity. She is explosive and powerful at the rim. Her shooting range should expand to a consistent 22ft in time. RIGHT NOW her mid range game is deadly. She has the potential to be an elite rebounder and defender. The handle right now is special. She plays hard and competes. She has a dream ready college body. Once she learns how to read 2nd level defenders it's a wrap folks…D1 P5's are already dancing with her.
BROOKE MISSRY-5'10"- WING- 2026– I finally got a chance to see Missry. Coaches like me you won't be disappointed. First she is a culture kid and high IQ player. Meaning no drama and so likeable. Next she is so skilled up it's scary. The body is going to be a picture perfect basketball body. Her jumper is deadly to 25 feet. But what you better play close attention to is this…BROOKE MISSRY is going to be the defensive player of the year in the Shore one day …that before she goes and plays D1 at a high major like in the A-10 or BIG EAST.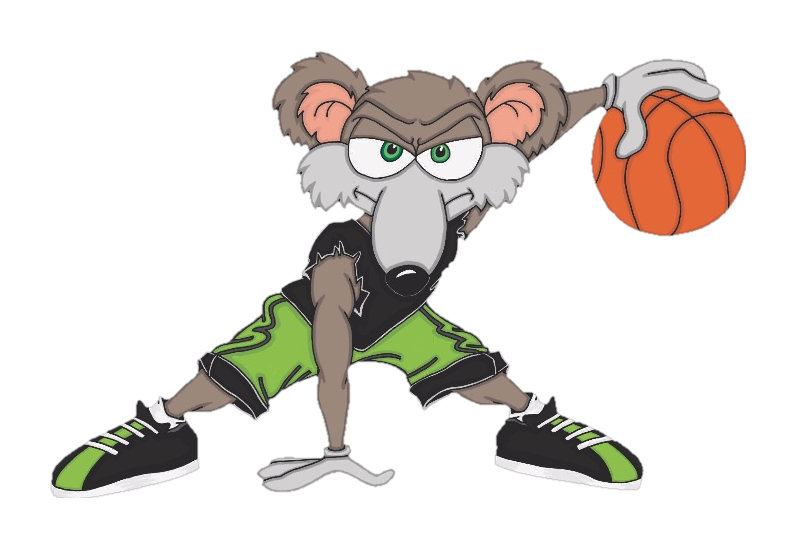 BELLE ALVARDO- 5'3″- PURE POINT GUARD– 2026– well you don't know a better kid and that's a fact. Coaches I beg you to listen, this is the ultimate program kid. She roots for all will embrace and play any role you ask….on and off the court. As one A-10 head Coach told me…"she will win games in your lockerroom". She is a pit bull on defense, big time post feeder, buries the jumper and is murder in transition. She has played against bigger, stronger elite guards. ..NOT A PROBLEM because the competive nature is on full display…she plays on the 2026 Shoreshots….anymore questions?…GYM RAT
SHANNON LOONEY- 5'8″ COMBO-2026– Right now this is the biggest sleeper in the 2026 class. I watched her at NBS and coaches she must be on your D1 list. Coach Chambers here is my public apology. I should have know better than to question you. Quickness✔️… IQ✔️.Toughness✔️… Comfortable out of comfort zone.✔️…Shooting✔️..Get to the rim and finish✔️…Competive nature✔️..COACHES I LOVE THIS KID…shame on me for not having her on my D1 Early list. I say ALL FRESHMAN TEAM….YUP I SAID IT…coaches do not sleep on this young lady.
RYLNN ORLANDO-5'8″- WING- 2023– This is the biggest mystery to me in all my years. She is mega talented and competive. She has not been able to get in the right inner circle for whatever reason. If you are a hustling D1 or D2 coach and willing to dig deep and go the extra yard. Then this kid will be that kid that will help you make a name for yourself. She is talented and gifted but simply has been eaten up by the process….a MEGA STEAL, if your willing to listen and learn more.
KATIE COLLINS- 6'2″- SWING FORWARD- 2024- Coaches do your homework. First her college position is the small forward because of the shooting range and legit ball handling point guard skills. She is currently being recruited by high majors. I say the work ethic moves her to P5 status. Lost valuable playing time as a freshman and Sophmore playing behind a 4 year starting senior. So you may have missed her growth. She is a next level Level defender right now. Her passing skills are as good as it it's. She is not a 6'2″ foward pretending to be a wing. She has every necessary skill set required for the position and more. She can post up and switch on guards….she is a Top 5 RECRUIT IN THE 2024 JERSEY CLASS
HOPE MASONIUS- 5'9″ – WING- 2024- If your wondering why A-10 and BIG EAST offers are coming in. Let me help you, dynamic personality and talent. She buries jumpers till the cows come home. Next she is absolutely murder below the foul line. Now throw in the handle and the IQ and you have magic. She is a consistent rebounder and always plays hard. She will not take plays off and is a big shot maker and play maker. Her body has the potential to be special one day because of the strong shoulders and legs. She has total and full understanding of defense on and off the ball…she is the total package…GOOD LUCK TO ALL IN THE HUNT…the winner gets a star!
MCKENNA KARLSON- 5'9″- WING – 2024- she has a college type body. Long and quick, she is gifted and underrated skill wise. She has a excellent handle. Reliable jumper to 22ft and is one of the best finishers in the Shore at the rim. She is a big time as in big time defender. She crashes the glass and fill lanes in transition. So you ask what's the problem. There is none, this is a case of having to wait her turn in high school and not getting the exposure on the AAU circuit. I still say she is a D1 talent and that could very well be the case in a few weeks. TOMORROW YOU WILL UNDERSTAND
CARLIE LAPINSKI- 6'0"- FORWARD- 2024- She has totally jumped out of her comfort zone. In the gym with killers every weekend. Showing up for after school shooting. In the weight room . In other words doing it all in an effort to grow her game. Newsflash your going to see some of that tomorrow. The fact of the matter is that she is a D1 player. She has found a inner circle that has pushed her this fall. She averaged almost a double/double last season at RANNEY. She is as tough as nails and one of the nicest kids I KNOW. I know this kid will be sensational at the next level. She is not afraid of competition or failure. Coaches this kid will not quit on you. Why? Because she love the game… She is talented, skilled and passionate… ALL THINGS YOU NEED TO BE A SUCCESSFUL D1 player. Tomorrow you get to see the improvement
OLIVIA SHAUGHNESSY-5'6″- POINT GUARD- 2025- Its ok if you don't know her, it's not OK if you not recruiting her. That's because she is a D1 lock. I have seen her against the best of tbe best since 7th grade. She will give no quarter and take none. She earns everything and makes opponents do the same. She is a big time on ball defender. In just a year she has turned herself into a deadly shooter to 23 feet. Her quickness and speed are next level. Her motor has few that can match her. She is unguardable in transition. Played behind 4 D1 seniors last season. Coachable, knowledgeable and soon to be known as one of the best point guards in all of New Jersey.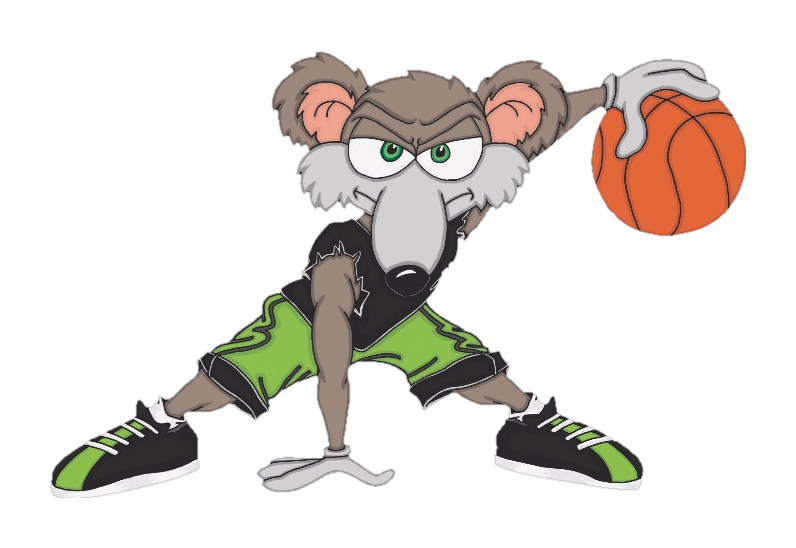 SHANNON HEINE- 5'8″- COMBO- 2025– They say some things get better with age. That is exactly the case with Shannon Heine. She is a total gym rat. So much that you may have missed who is the starting point guard on the 2025 HGSL Shoreshots . She has a rapidly improving game and jump shot. She has found a nice offensive game below the foul line. She has a full understanding of team defense. Her passing skills go totally umoticed as does her athletic ability that most totally miss……GYM RAT
SHEA DONELLY- 5'8″ – COMBO – 2025- She is a competitor though and though. Her improvement has been a joy to watch. She most certainly will join her sister at the D1 level one day. That's because the jumper has range and quickness ofr the bounce or the catch. She can slide to the point because of her handle and ability to defend. NEVER EVER TAKES A BAD SHOT. That's because of her IQ and unselfish style of play. She has a college type body and no nosense attitude….HEADS UP TO MID MAJOR D1 PROGRAMS.
GRACE LOVE – 5'9"- WING- 2025– she is a true program kid. She is a hard worker. She makes shots, defends and rebounds the ball. She at some point is going to play a major role at Manasquan. She has shown real flashes over the years.
JODRYN HALLOWELL- 5'5″ – COMBO- 2026– She has a live athletic body. She has next level quickness and has shown a knack for making big shots. She is a excellent defender and ball handler. Her AAU team won the Jr Nstional chip and she was one of the biggest reasons why. She has a hard nosed handle and excellent shooting range… there is no reason to believe D1 is not in her future if she chooses and continues to develop
LOGAN MCCARTHY-5'4"- POINT GUARD- 2026– one of the most improved players in the freshman class. The IQ is off the charts as she makes her teammates better with her ball handling and passing skills. She will knock down open threes and guard the ball. Her intangibles all programs can use. Just like her ability to run a team and play multiple roles on a team. She won a JR NATIONAL AAU chip this summer as well.
AVA FRITH – 6'0"- FORWARD- 2026– she was progressing wonderfully during the summer. So much that we had her rated as a D1 player. She is highly skilled and a hard worker. She can step out to the three or go off the bounce. She can defender big wings or post players. She has a nice IQ and like her fellow other freshman were part of a AAU JR NATIONAL CHIP TEAM.
They are like a wild pack of dogs. There are GYM RATS and D1 Talent up and down the Roster. No OPEN GYM packs a bigger punch and gives you more for your money and time. I will make this simple and quick. FORMER D1 Coach Janes Young is running this Open Gym
EMMA CARMAN (QUINNAPIAC)
UNSIGNED PLAYERS
CASEY PRIOR- 5'6"- COMBO- 2023- The most consistence returning shooter in the Shore Conference. Elite Shot selection. Deadly shot fake and pull up. Range to 28 feet and without question the best big shot maker late in games, underrated handle. Has turned down multiple D1 offers. HIGH ACADEMIC SCHOOL NEED APPLY… HM SHOOTER with elite IQ.
MOLLY KELLY- 5'9"- POINT GUARD- 2023- long, talented and winning point guard. IQ from the heavens. Never turns it over and elite decision maker. Will be a coach on the court and not give up a inch on defense. Runs down loose balls and makes the open stand still three. Her competitive nature is totally underrated as is her quickness and ball handling skills vs pressure… SLEEPER POINT GUARD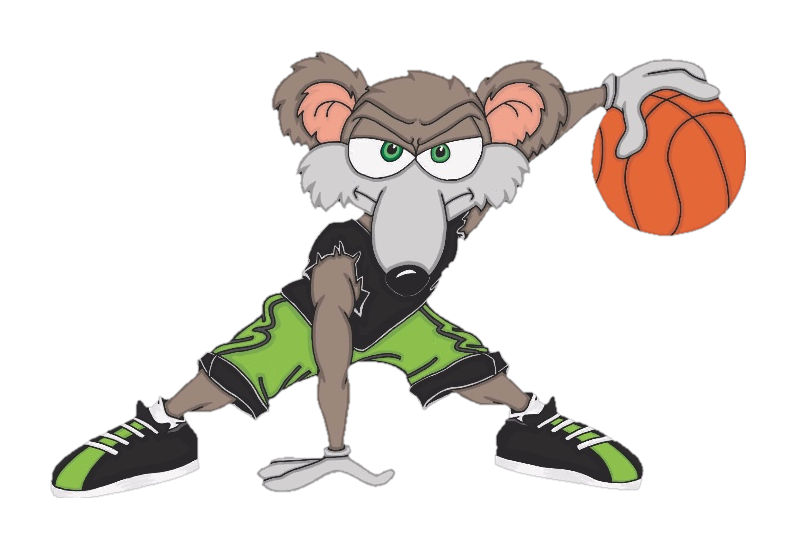 TESSA CARMAN- 6'0"- WING – 2025– explosive at the wing, deadly off the bounce and has 23 ft shooting range. She has Power 5 offers on the table. She in a nutshell special because of the elite shot blocking ability and next level rebounding skills . A interesting fact for all… she has NOT NARROWED HER RECRUITING DOWN. Coaches I should know!…. GYM RAT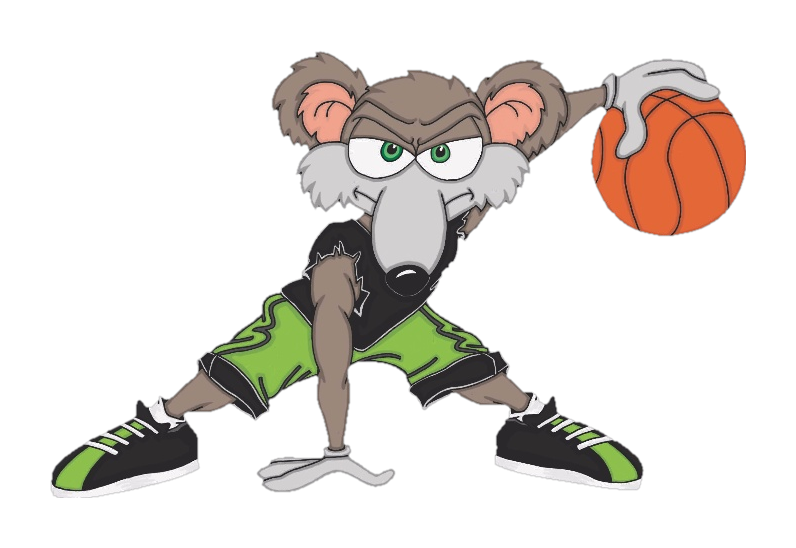 CHRISTINA LIGGIO- 5'7" – WING- 2025. She was the Shore Conference Freshman of the year. She is a Gym Rat of Gym Rats. Her competitive nature is off the charts. Her shooting ability is special because of her ability to create apace and shoot at a high percentage. Her handle is electric and in a word dirty. She gets to the rim and can finish like a college senior, one hand scoop, under handed, high off the glass and her new found flatt out Filthy pull up in the lane. She will guard the skin off opponents… in a word she is the total package and starts for every team in the BIG EAST AND A-10 at some point in college not named U CONN… she is the best player in the Shore 2025 class and 2nd best in the state…. and that may not be enough for her…. GYM RAT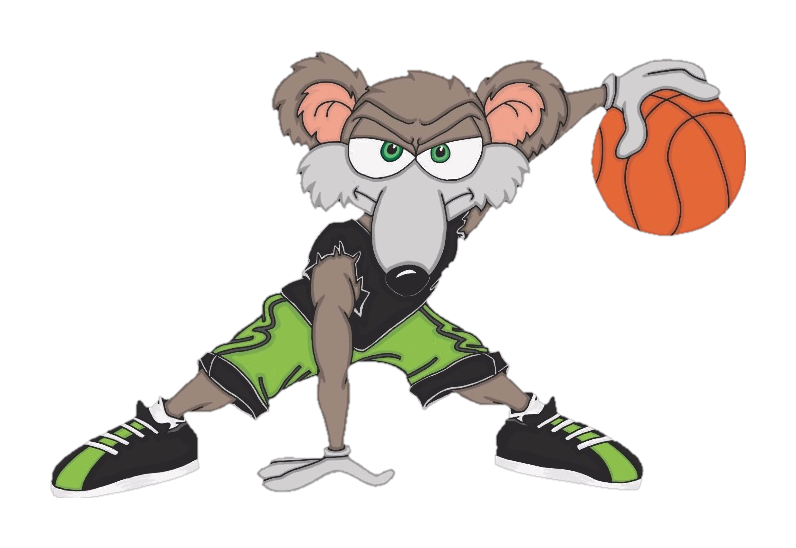 RAQUELLE MCMULLIN.- 5'9"- WING- 2025 – the new Brianna Delaney. She woukd start for just about everyone in rhe state except two teams. SJV and RBC. She does start for the HGSL 2025 Shoreshots. She is long and a elite rebounder. She is a nightmare in presses with her quick hands and reflexes. She can knock down the three or get to the rim. Sprints lanes in transition. She guards 4 positions and is going to be a D1 player before all is aid and done… want to test my track record in such matters…. I didn't think so!
ELLA INCIO – 5'9"- WING- 2025– the big wing averaged over 10 points a game as a freshman at RANNEY HIGH SCHOOL. The lefty can score both inside and out. She has shown a real ability to get on the glass. Many believe she can have a big year. There is no question she will play in college one day. She has too much natural ability.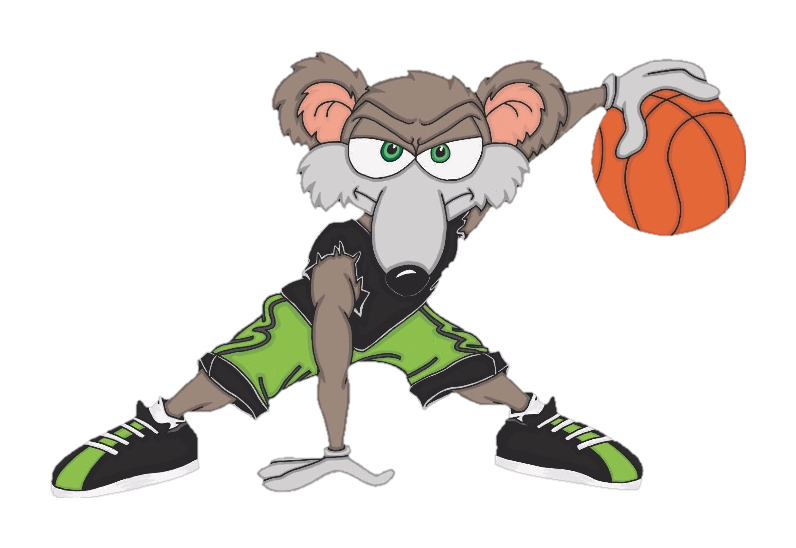 ADDY "the bad women" NYMCHECk- 6'0"- COMBO -2026- if you don't know her, get out of the recruiting business. There is no debate who is the most sought after freshman in the state. She will choose her school of choice one day.. size, skills, shooting, IQ , rebounding, passing and defense. All that is left is for her to get older and stronger…. DREAM RECRUIT…. GYM RAT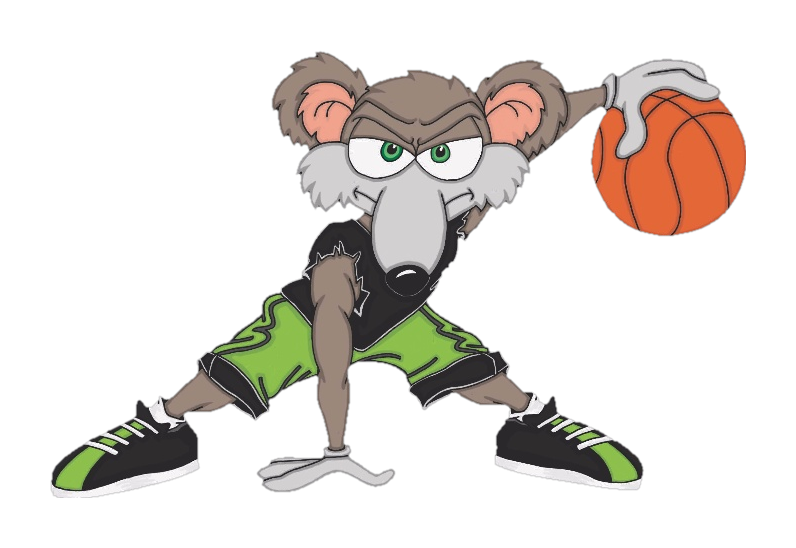 TESSA "tuna" LIGGIO_ 5'7"- PURE POINT GUARD- 2026- She is the best point guard to enter the Shore since Jackie Kates. She has a swag and mean streak you dream about as a coach. The toughness, competitive and combative style has no match. Deadly shooter, don't dream of going under a screen. Masterful handle and passer. Physical defender… hell she has D1 offers for a reason and is the gold standard in the 2026 POINT GUARDS … GYM RAT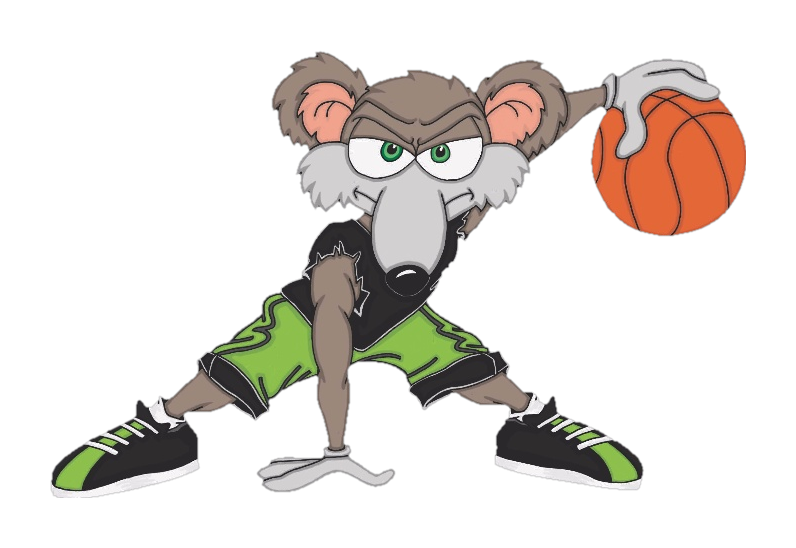 KATIE "K3" LIGGIO- 5'7"- WING- 2026– She is the best shooter these eyes has ever seen. She has range that you cannot explain and must be seen. She has a post up game for her size you can't believe. Her handle is Ridiculous as is her ability to get shots off … she has D1 offers and will score at ANY LEVEL…..She rebounds and is becoming a prideful defender….GYM RAT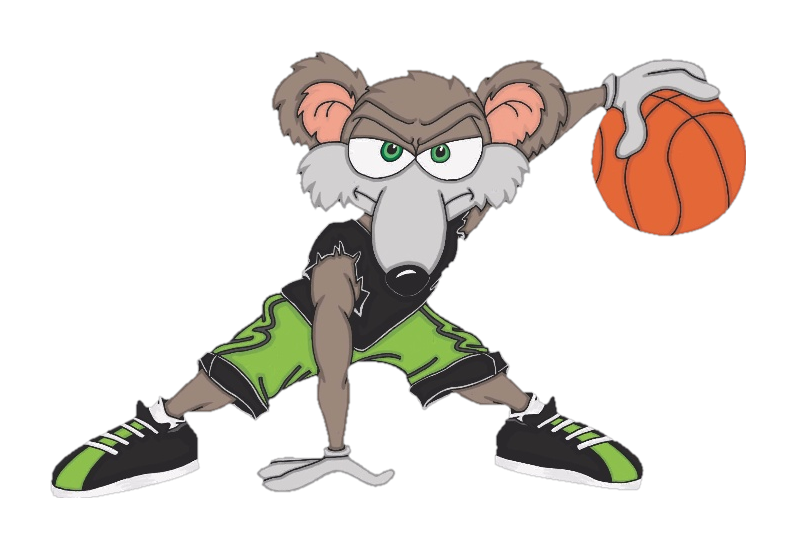 LOLA GIORDANO- 5'8"- COMBO- 2026- Can you believe her body, strength and toughness? I can because her leadership and readiness skills are special. She can play and guard all three guard positions equally well. Her IQ is next level now as is her ability to finish in the lane . Folks this future MID NAJOR STUD IS THE REAL DEAL. She is a GYM RAT With a magnetic personality. She won a JUNIOR NATIONAL AAU CHIP as the unquestionable leader of the NJ RISE…. GYM RAT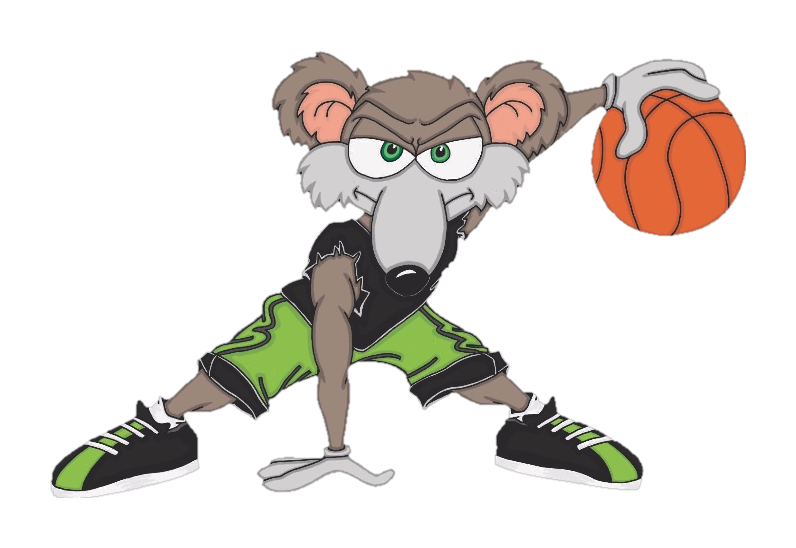 DANIELA MALESKY- 5'8" – WING- 2026- The most improved played since January in this class. That's because she added a sweet jumper to her blistering first step. She is one of the best rebounding guards I have seen in years. She is a poor woman's JANINE BACHMAN. Her handle allows the lefty to get to the rim in transition or in the half court. She moves without the ball and is an excellent passer in tight quarters. The MID MAJOR future star will make a serious run at freshman of the year…. GYM RAT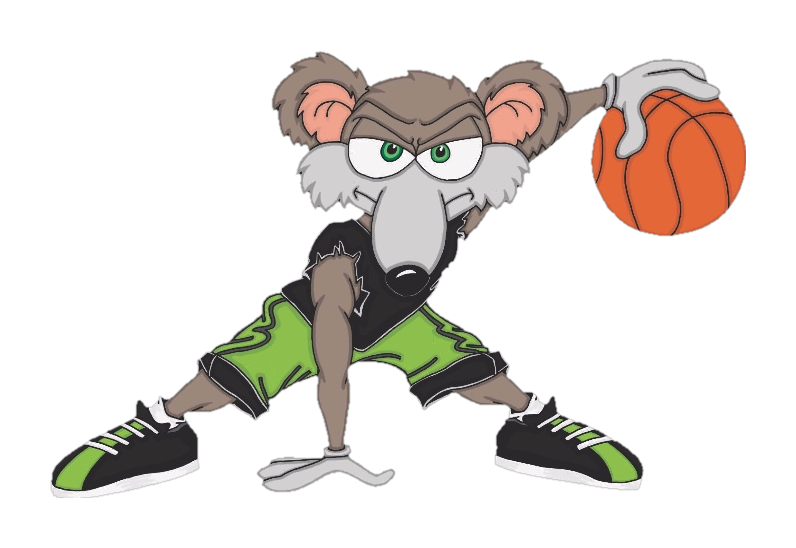 SOPHIE SMITH- 6'0" – FOWARD- 2025- How much better can Sophie Snith get? I have no idea because right now she is as good as it gets for young forwards. She is crushing D1 seniors at NBS. Because her quickness and foot work is so next level. She rebounds in traffic, post up in the lane and runs like a deer. Now throw in the improved three point range and good lord. She is a high major lock of locks… FAMILY ARE ALL IVY GRADS… hint .. hint coaches…. GYM RAT

SYNAI BLYCHANTON- 5'6"- COMBO- 2026- Yes RBC Is an embarrassment of riches. Synai is not just a D1 lock but a future star. Her quickness and speed are nice. But those hands and explosiveness at the rim is what will make coaches sit up. She also does something coaches will love. She can pressure and defend without fouling. She is unselfish and a handful in transition because she can score or be a playmaker Leave her open and she will shoot without hesitation and make you pay. Nice family, nice kid with a HUGE… HUGE FUTURE.
SOPHIA COLON- 5'6"- WING- 2026– She is athletic and fast. She is a talented defender and has next level quickness. On any other roster she is one of the top freshman. She wants the smoke so she is at RBC. She is a hard worker and enters the starting block with a nice amount of talent to surprise everyone.
It will be easy to dismiss this open gym and just attend RBC which is at the sane time. Coaches this is a massive mistake for three reasons.
ALEXANDRA LOUCOPOULOS – WING – 5'8"- COMBO- 2023- college ready body. Her shooting range and skills scream D1. She finishes in the lane better than any guard not named Zoe Brooks. Her handle is rock solid without all the Jazz and hype. She is strong as a OX and is willing to grind . She is a unsigned D1 high Academic player… D3 Elite ACADEMIC National Championship type programs…. CHECK IN!
ALLISON CANNON- 5'9" – WING – 2024- coaches the explosion you heard is the recruiting war that will begin when ALLISON CANNON is seen this fall and season. There is no doubt she is going to cause multiple Mid Majors to go to war. She ihas a body from the heavens, fast as lighting , quick as a cat and strong as it gets. The pull up jumper is deadly. The insane speed sets s up the deadly three point shooting because you can't pressure her because of the speed and handle. This my friends is a handful and a stud at the next level

MCKENZIE TEEWAN- 6'4"- FORWARD- 2025- This right here is the best story this fall. She is every drop of 6'4". She is mobil and plays off her feet. She can knock down the 25ft three or give you the business in the lane. She is light on her feet and a elite as in special defender in the lane. There is currently no player in the entire state of New Jersey with her upside and potential….she is clearly a D1 lock. She needs strength and extended gym time against elite competition…. she getting some of that currently at NBS
It s a long day for colleges. But it will end with a bang. First remember CoachJohn Truhan's kids always look totally different at the end of the year. He is masterfully at developing talent. He has lots to work with this year

JOSE MUNSON- (NYU)
UNSIGNED PLAYERS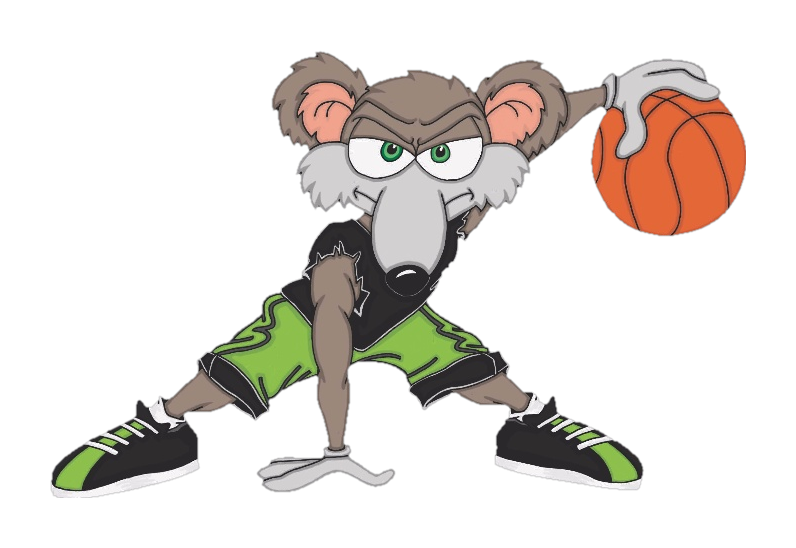 CAMRYN GARDNER- 6'2"- Swing FORWARD- 2024- She is the most improved player in the state of New Jersey. "The Bucket" has turned herself into a pure shooter. But its her handle and sheer leadership and toughness you will drool over. She currently has high major offers. I say she has out grown her current recruitment. She can all all 5 positions… RIGHT NOW. She can easily slip to the point forward position. Her quickness to the rim is rare for her size and length. She has turned RBR into a Shore powerhouse and that because she elevates her teammates and her game… THIS IS A GAME CHANGER FOR MANY SCHOOLS…. GYM RAT
RILEY WHEELER- 5'6"- COMBO- 2026– get ready for one of the most improved freshman in the state. She has moved her training to the court. Next she has embraced real competition. It lead to a productive summer and ALL FRESHMAN TEAM talk. She has a deadly jumper and not afraid to use it. Her quickness allows her to get to tbe rim. She has a rock steady handle and is beaning with confidence… SHE IS A PLAYER YOU MUST NOT SLEEP ON.
CAROLINE POLLOWAY – 6'3"- FORWARD- 2025– She was FIRST TEAM ALL FRESHMAN. She also nay have had the greatest freshman performance in RBR history in the state tournament upset win over OCEAN TWP on the road. She is an excellent passer and rebounder. She has good feet and runs the floor. The lefty is becoming highly efficient on the block. She went to College Elite Camps this summer. Those schools will not recognize her these days. That's because the body is changing and the skills set getting better… she is a D1 lock, the question is what level…. she has plenty of time to find out.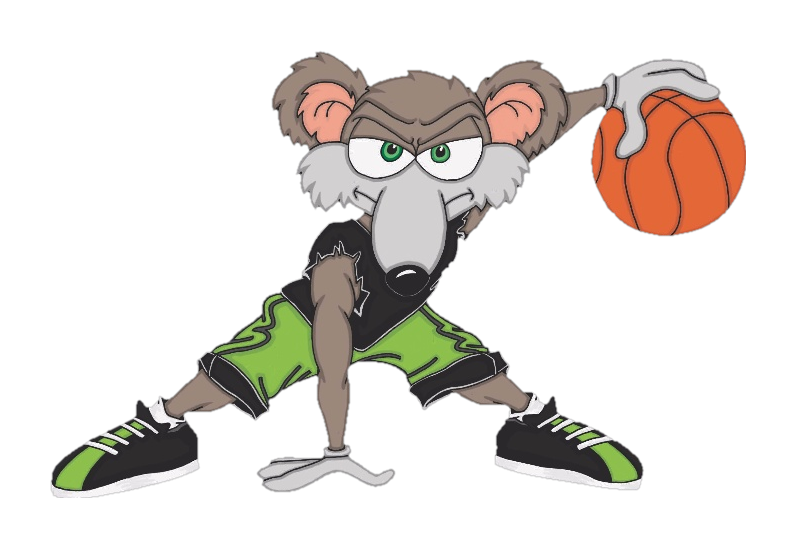 KRISTEN CONNORS- 5'9″- COMBO- 2026– The improvement of this young lady has to grab your attention. Why? Because she has willed herself into this position. She made smart training decisions. She turned herself into a excellent shooter, improved her ball handling and IQ. its why she understands team defense and has a competitive edge. This is a player who is sneaking up on everyone in the class…. SHE IS A GYM RAT

ZOE GULLEY- 5'9"- SWING POINT- 2026– How can you not love this young lady. Shows up with her trainer James Cooper everyday. Puts her two hours of work in and returns home only to repeat the action over the next day. She has legit shooting range, a serious handle and a strong desire. She is strong and highly skilled. This young lady will matter during the recruiting process… Pay attention to her focus and commitment tomorrow.